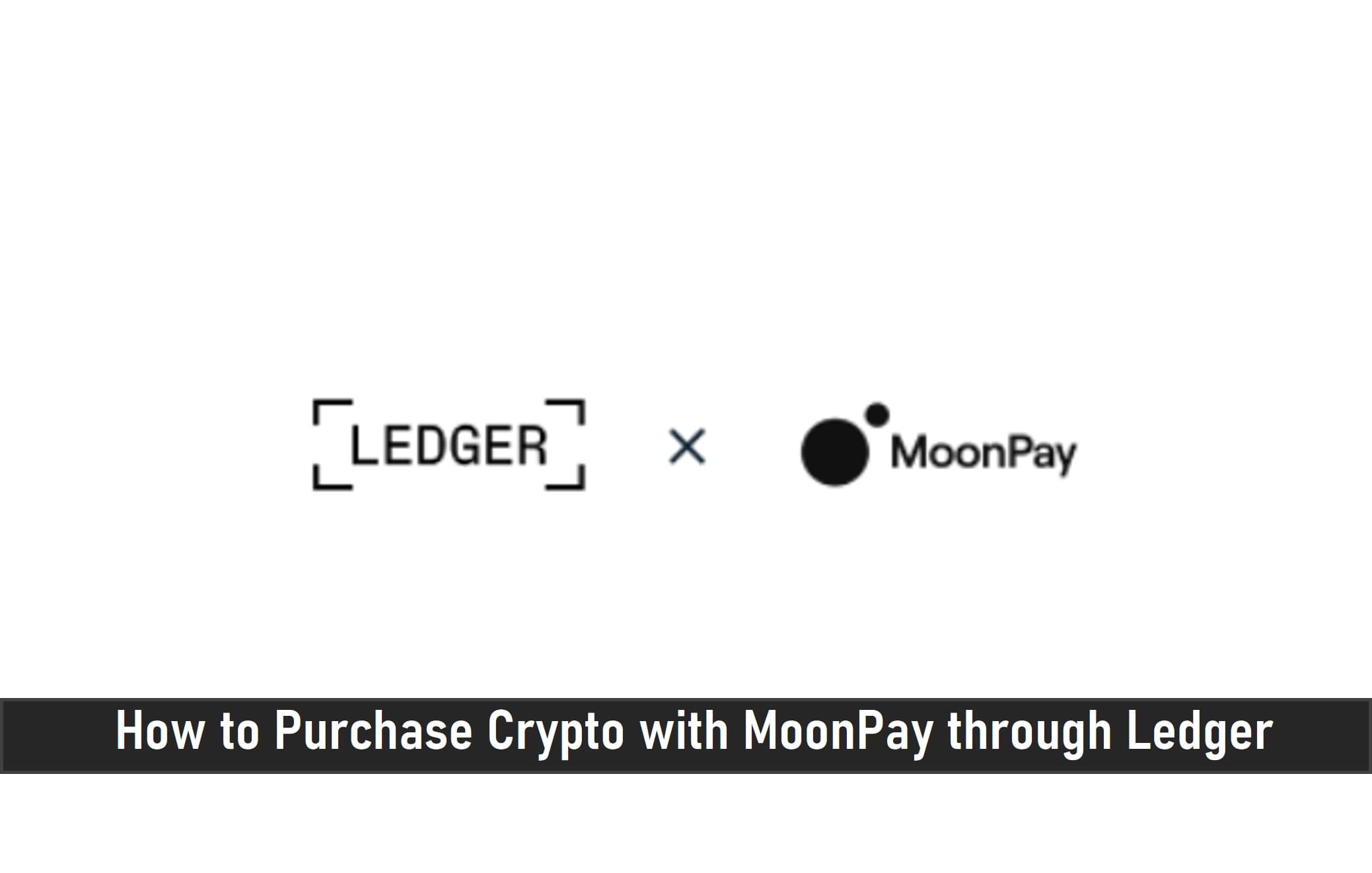 Ledger's Partnership with MoonPay
Purchasing crypto can sometimes be complicated if you don't know where to look. Besides buying crypto through a regular exchange like Coinbase, you can now buy crypto directly from your hardware wallet.
The Ledger Nano set of wallets have made this possible by partnering with a Crypto software solutions company known as MoonPay to make this happen.

Ledger's partnership with MoonPay enables users to buy over 40+ coins conveniently with just a few clicks.
MoonPay on Ledger Live makes it easier to purchase digital assets directly to your Ledger Nano S or Nano X hardware wallet cutting off hassles you might experience going through an exchange.
In this article, I'll walk you through the crypto purchasing process and show you more about how the system works.
Let's first take a look at the Ledger Nano brands of wallets. The Ledger Nano S and Nano X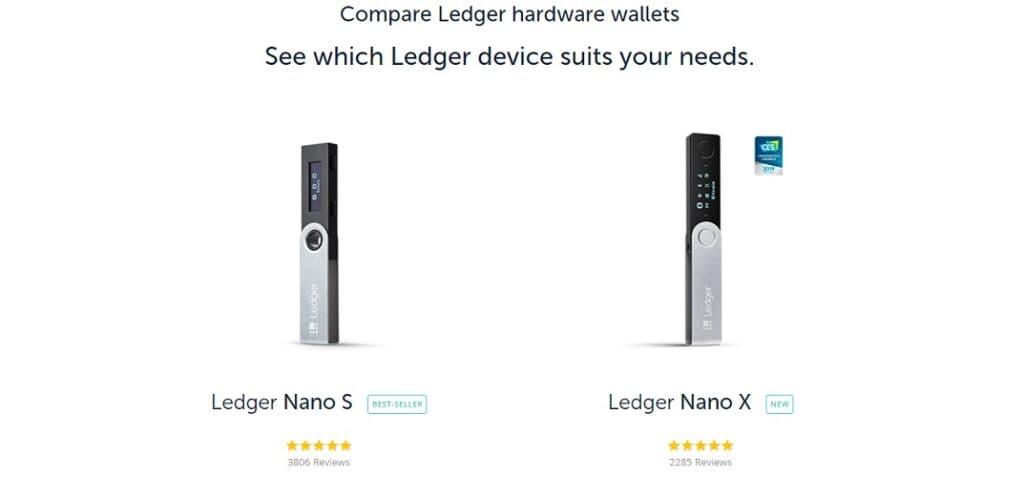 [table id=5 /]
What is MoonPay?
MoonPay is a registered money service business launched in 2019 to revolutionize the internet through the seamless adoption of cryptocurrency. MoonPay planned to create a simple software solution that will enable users to participate in crypto trading seamlessly.

MoonPay provides its services in over 160 countries, one can easily buy over 40 different crypto coins across many locations. MoonPay is being used to accept payments from more than 100 top cryptocurrency wallet providers, applications, and websites.
Ledger
Ledger is a household name, and maker of the popular hardware wallets, Ledger Nano S and Ledger Nano X, it was well known for its state-of-the-art security infrastructure. Ledger is a cryptocurrency and blockchain security and infrastructure solutions provider company based in Paris.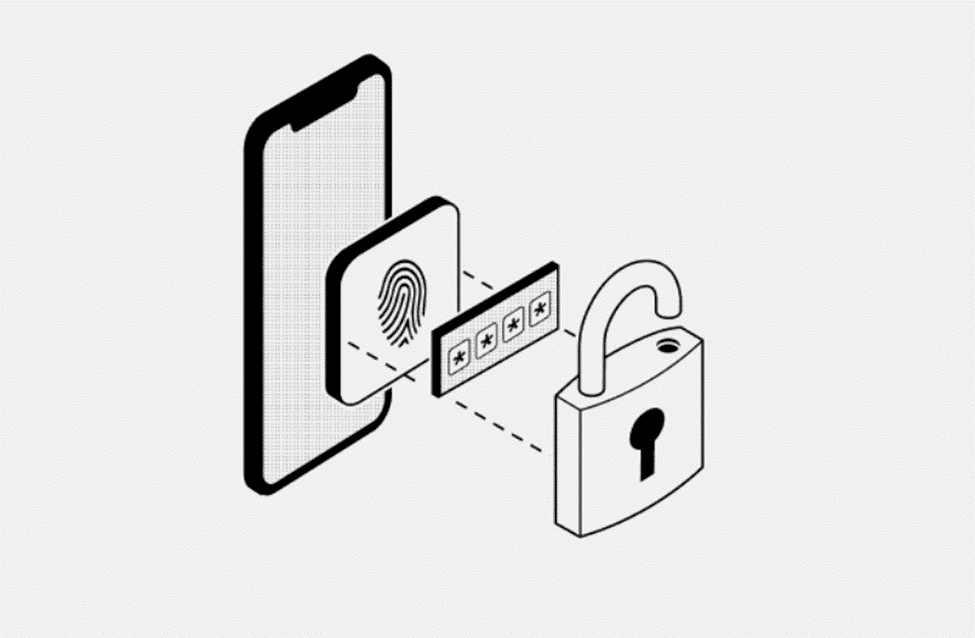 The cold wallet company specializes in developing one of the best and most secure hardware wallets that are durable, compatible with various third-party apps, and it is also known for its innovation and flexibility.
Ledger Live
Ledger Live application manages the Ledger hardware wallets, it is available on desktop and mobile platforms.
Owners of Ledger hardware with the help of the Ledger Live app can easily create accounts and be able to send or receive cryptocurrencies, buy them, stake them too and perform other actions on their offline wallet.
With the Ledger Live app, one cannot only buy and sell cryptocurrencies directly from the offline wallet through the many payment services on the app but can also perform all the actions regarding the use of other services provided by trusted partner platforms.

MoonPay on Ledger Live
MoonPay is one of the payment solutions to be integrated into the Ledger Live app. One can easily buy and see over 40 different coins across the globe on Ledger Live without your private keys leaving your hardware wallet.
In addition to Bitcoin, Ethereum, and Stellar that could already be bought on Ledger Live, MoonPay adds more to the list including new tokens such as Axie Infinity Shards (AXS), ChiliZ (CHZ), and MANA.
Ledger integration of MoonPay also expands the scope of purchasing cryptocurrency on the app, through its support of major payment options, to more locations that could not do so before.
Note, the availability of some coins at some locations depends on the governing regulations in place. So due to regulatory restrictions in some countries, some coins are not available at such locations, and the number of coins that can be purchased through MoonPay will be lesser.
SEE ALSO: How to Stake Algorand on Ledger Live
How to Purchase Crypto on Ledger with MoonPay (3 Quick Steps)
Set Up Your Device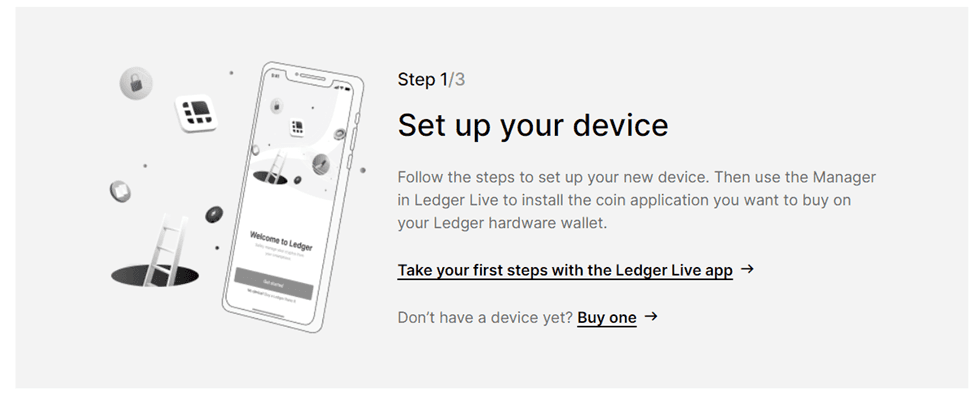 1. To purchase crypto with MoonPay on the Ledger Live app, the first thing is to set up your Ledger device. Don't have a device yet, buy one.
2. Download and install Ledger Live on your desktop or mobile and choose how to set your device. You can either set up a new device, restore the device from the recovery phrase, connect your device (if you already have one).
3. Choose your device (Ledger Nano S or Nano X) and click continue. Note that the Ledger Nano X can only connect to the Ledger Live desktop app computer via USB.
Create Your Account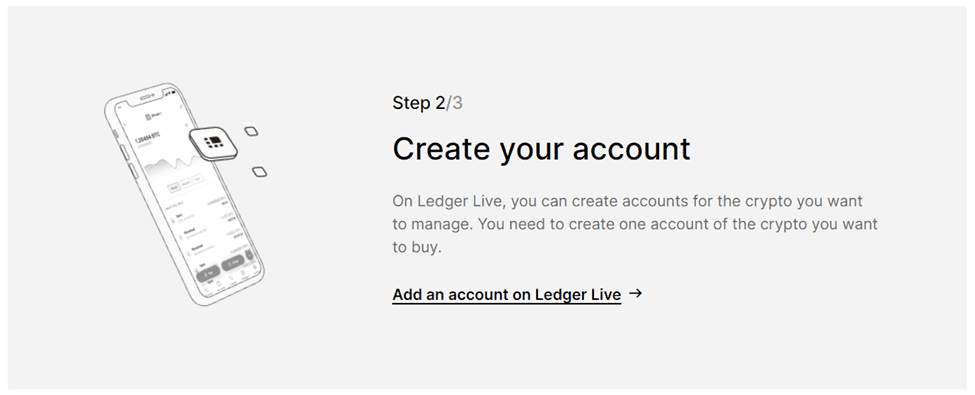 Ledger Live is for managing the crypto assets on your Ledger wallet. An account is needed for each of the assets you want to manage. So, you need to create one for the crypto asset you want to buy.
1. Install the app related to the crypto asset you want to buy. For instance, if the crypto you want to buy is an ERC20 token, then you need to install an Ethereum app and create an account or account depending on what you want to manage or buy. Likewise, for Bitcoin accounts, you need to install the bitcoin app.
Buy Your Coins


Buying with MoonPay is almost the same across whatever platform you are using it from, whether from the MoonPay website buy section or from the partner wallet application. Buying on Ledger Live is no different.
1. Open MoonPay gateway within Ledger Live.
2. Select the cryptocurrency you want to buy from the drop-down menu list of available cryptocurrencies.
3. Now enter the currency value of the cryptocurrency you want to purchase in your desired fiat currency.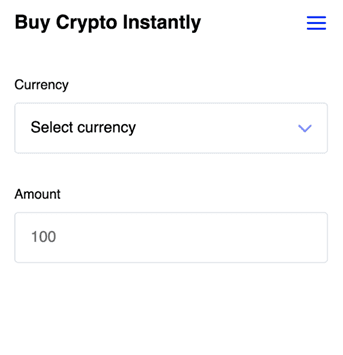 4. Since Ledger Live is a partner wallet application, there is no need to enter your wallet address. Unlike the case when using the website directly where you have to enter the supported address for the crypto asset you are buying, it will be automatically done by your wallet when your funds are coming in.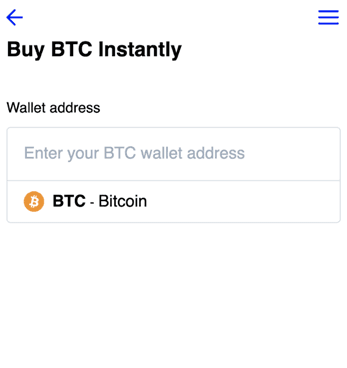 MoonPay also sends an email containing order confirmation and a tracking link in case you want to monitor in real-time the status of your purchase order.
SEE ALSO: How to Store Stellar Lumens XLM on Ledger Nano S
SEE ALSO: How to Choose a Validator when Staking with Ledger
Frequently Asked Questions (FAQs)
Q1. Is MoonPay a wallet?
No, MoonPay is not a wallet but rather a platform that offers crypto payment services. To receive and store cryptocurrency when buying with MoonPay, you need your cryptocurrency wallet to do so.
Q2. Does MoonPay sell crypto?
MoonPay only acts as a gateway for you to make payment for the cryptocurrency you are buying, and also for the payment to get to the platform that you are buying from.
Though they are partners with some popular wallet providers, they are the third party and have nothing to do with your wallet or the funds in them
Q3. What are hardware wallets?
Hardware wallets are a form of cold (offline) wallets that store the private keys required for access and authorization of the wallet in a hardware device. Ledger is an example of hardware wallets.
Buying your favorite crypto with MoonPay through your Ledger device is convenient, fast, and reliable. Get Ledger Nano X.
Read More