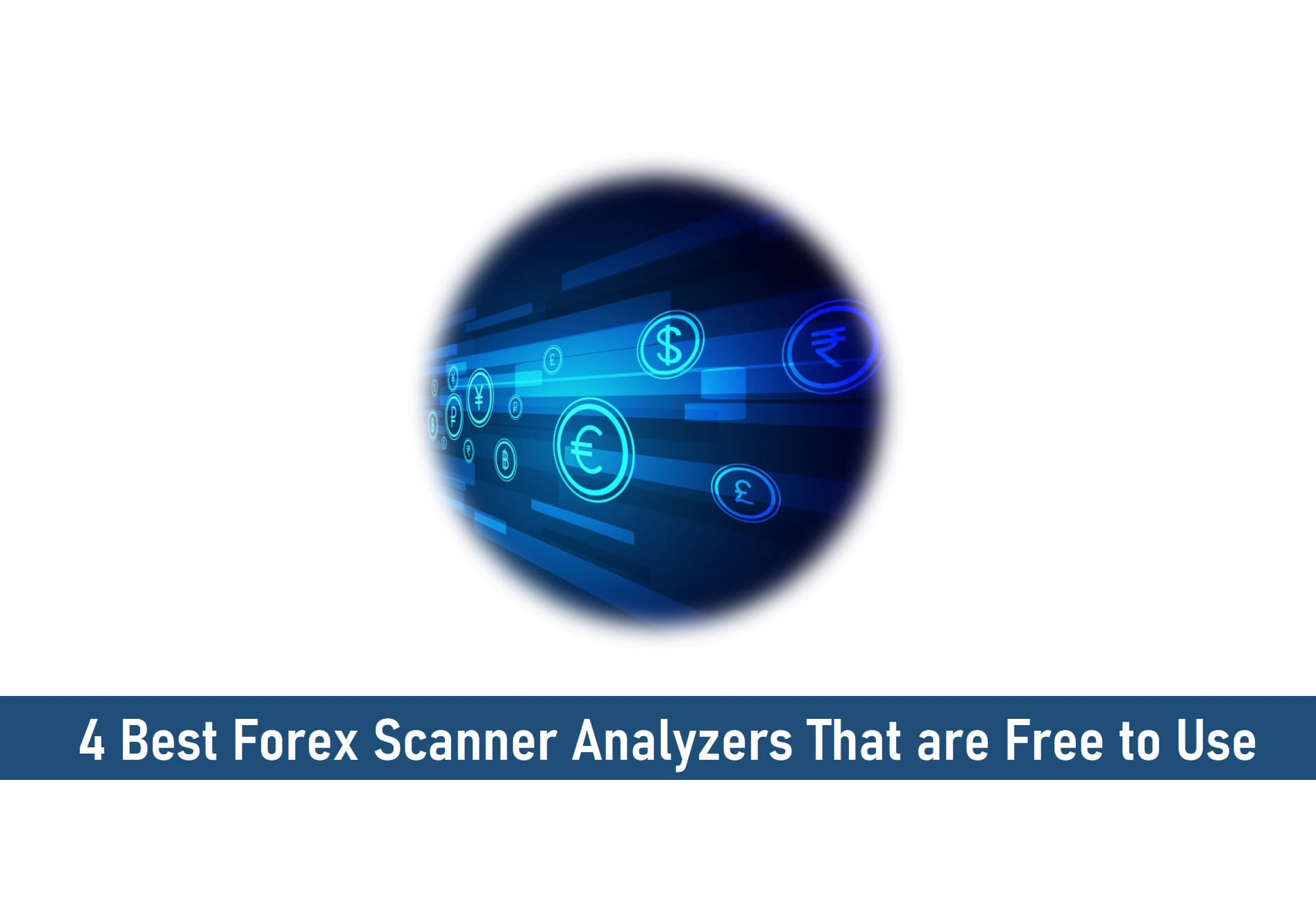 If you've ever traded actively in any market, you probably know how important getting the best trades can make the difference.
A forex scanner or screener helps you find viable trades in the forex market by analyzing historical data known as backtesting while considering many other market events such as breaking news to arrive at predictions that are most times accurate.
In the market for a stellar forex screener? Take a look at our list of the best forex screeners to choose one suitable for your technical analysis.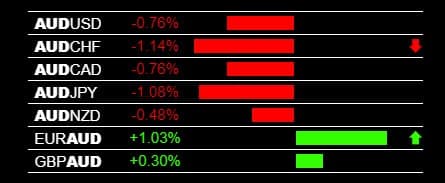 Why Use a Forex Scanner Analysers?
Most forex traders struggle with finetuning their strategies or sticking with the ones they have already chosen. They trade the same pairs over and over, scalping on the smaller time frames with technical indicators.
If a trader could use a tool like a forex scanner to scan over 28 currency pairs and point them to the best opportunities in the market with timely real-time notifications, the success rate should improve with substantially more pips.
We have seen several forex market scanners or market analyzers, and we believe that this is the best forex scanner available. This is so because forex scanners are benchmarked on parallel and inverse analysis and currency strength trading principles, which are proven, tried, and true. Forex traders now know this, and they also know that technical indicators are ineffective.
SEE ALSO: 7 Best Forex Demo Accounts Recommended for Beginners
Features of a Good Forex Scanner
A forex screener scans the entire forex market to find trades based on a set of parameters. A default setting of the parameters for trade setups generally comes with the screener software that you can customize depending on the screener you choose to use.
A good forex screener will enable market monitoring for multiple currency pairs simultaneously. By default, most screeners display all current information on each currency pair, including the current exchange rates, the daily high and low for that pair, the daily change, and a buy or sell recommendation according to the software's screening algorithm.
Additionally, a good screener should include a comprehensive set of technical indicators to select from, as well as the option to customize the parameters of those indicators for trade setup alerts.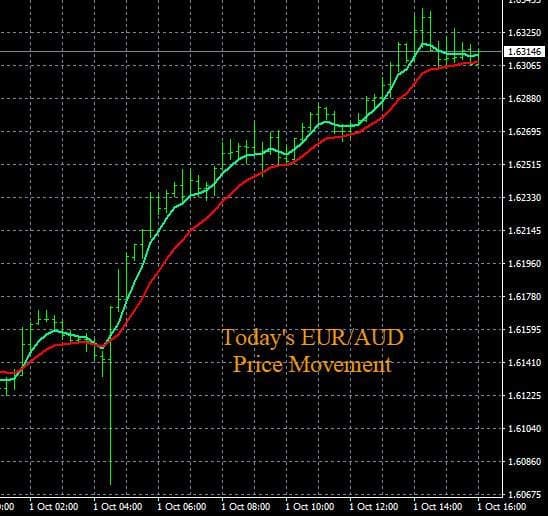 Best Forex Scanners
The best forex screeners in the market are relative meaning that not all scanner types will work for all traders.  
Trading experience plays a large role in selecting the type of scanners to use. For example, a rookie trader may not have the technical knowledge to customize their indicators like a more seasoned trader, so they may not require the ability to do that in the forex screener they select.
1. Best Overall: TradingView
TradingView is a research platform for traders that offers screeners free forex, stock, and cryptocurrency markets. TradingView's online forex screener lets you scan all major and minor currency pairs at a glance.
You can also customize the screener with dozens of different filters and indicators to program alerts according to your trading plan and preferences.
TradingView offers the most comprehensive forex screener for traders at all experience levels. A widget of its forex screener is also available for the cTrader trading platform.
Several online brokers, such as FOREX.com, Oanda, and FXCM link directly to the TradingView website and allow you to trade directly from the TradingView research platform.
SEE ALSO: Best & Free Backtesting Software For Forex Traders
2. Best for MetaTrader 4 Users: Multi Forex Scanner
You can download this custom indicator from the MQL5 website. It was written by Carlos Oliveira for the popular MetaTrader 4 (MT4) trading platform by MetaQuotes, which is available for download free of charge.
The indicator displays a list of currency pairs, cryptocurrencies, and spot metals in the forex platforms' Market Watch window.
The main advantage of this free custom indicator consists of having the ability to automatically execute transactions based on trading opportunities the screener identifies using an expert advisor (EA) written for MT4 that codifies your trading plan.
3. Best for Advanced Traders: MT4 Professional
MT4 Professional is a great option for advanced traders. The platform lets you see the entire market sit­u­ation at a glance for any symbol and timeframe with your ­custom rules, based on any standard or custom indica­tors. No programming skill is required on your part.
MT4Pro­fes­sional is inte­grated inside MT4. You won't need to manage an external program, but the MT4Pro­fes­sional panel will be auto­mat­i­cally added to your MT4 without any further actions needed from you.
You can scan hundreds of symbols and timeframes using your custom rules, and open all charts with different timeframes and templates for a selected symbol.
Up to 100 indicators are scanned per second, and you have unlimited scanner conditions and flexibility.
The real-time MT4 snapshots and trade status on your phone mean you're always in the know. But don't worry, security is a top priority: the cloud-based platform means you never need to worry about lost data.
SEE ALSO: How to Calculate Swap on MT4 Accurately
4. Best for Professional Forex Traders: Interactive Brokers
With one of the most sophisticated trading platforms in the business, Interactive Brokers deliberately caters to the highest level of professional traders and accepts U.S.-based clients.
Interactive Brokers has a $10,000 minimum deposit requirement and it charges clients inactivity fees for idle accounts.
The main advantage of using Interactive is its presence in virtually every major world financial market.
Also, its brokerage and margin fees are among the most competitive in the business, which large professional traders will find attractive.
If your level of expertise and trading capital don't meet the broker's minimum requirements, you might want to choose a different broker.
Interactive's Trader WorkStation (TWS) market scanners offer a comprehensive set of market indicators and let you access screeners for a wide variety of world markets that include 23 currencies and their associated pairs. This range gives forex traders plenty of choices.
Should I Use a Forex Screener?
An experienced forex trader that operates in multiple currency pairs, as well as a novice looking for good setups, could benefit considerably from using a forex screener. Although, you may find that the current choices for forex screeners are limited,
TradingView is still one of the best options, can be integrated with accounts at several brokers, including FOREX.com.
The MetaTrader option for MetaTrader users can be integrated with other EAs, which is ideal if you want to incorporate the screener's results into your automated forex strategy.
The MarketInOut and Interactive Brokers options would probably make a good fit for well-capitalized traders, fund managers, and other professionals operating in multiple markets. 
Read More