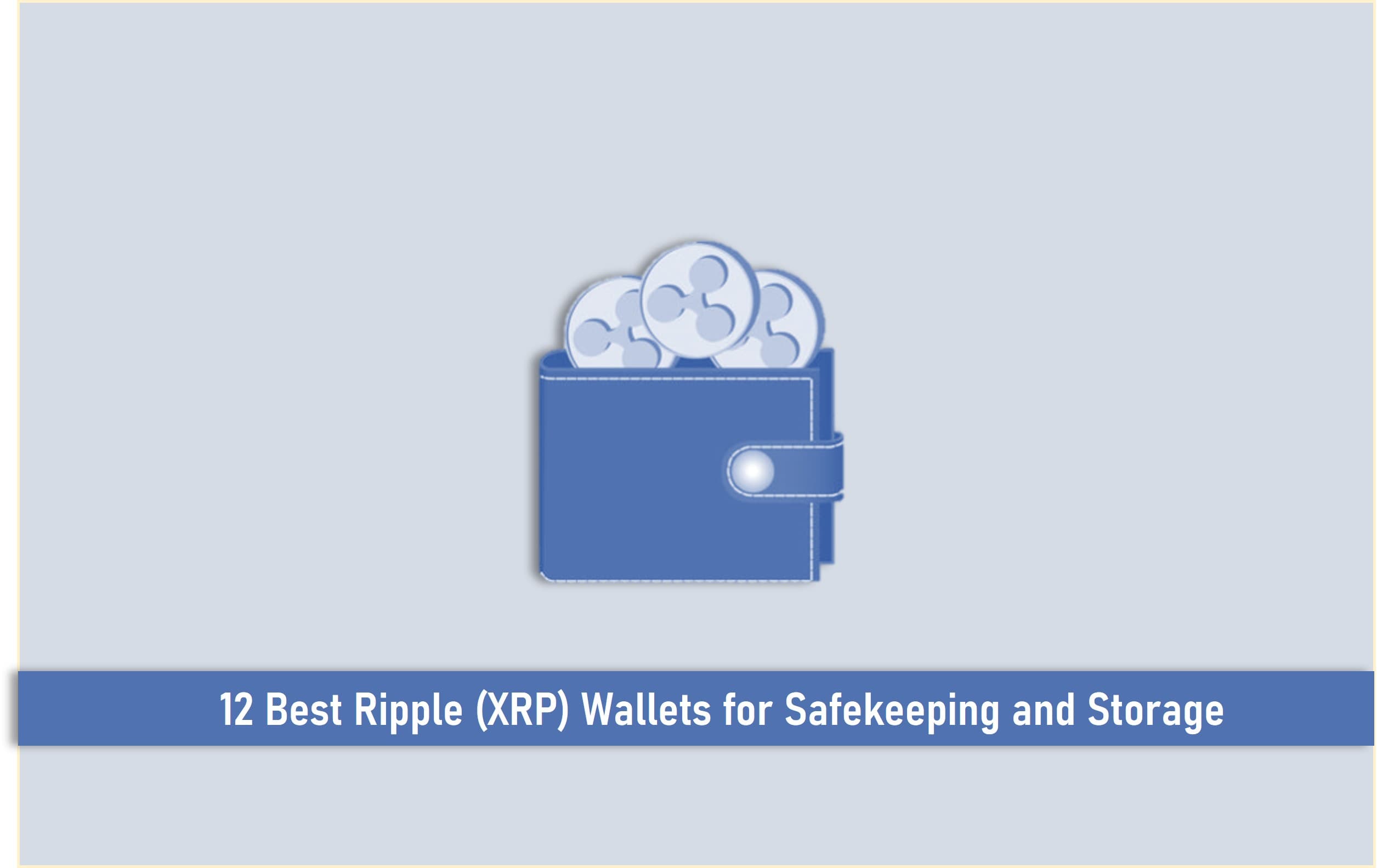 Safety is critical when it comes to storing cryptocurrency. With Ripple's blockchain, a few digital wallets have the right security framework and mechanism to store your digital assets securely.
Software wallets and hardware wallets are just the right places to save your XRP, however, hardware wallets are safer and recommended.
Beginners can start with software wallets and move to hardware wallets later.
Ripple XRP coin is one of the fastest moving digital currencies in the crypto space today. Ripple was created by Ripple Labs Inc. in 2004 but didn't get into the public domain until 2012.
The strength of Ripple's decentralized nature makes it faster, and more reliable than its counterparts, and as such not all wallets are compatible with Ripple.
For example, the Bitbox02 is specially designed for Bitcoin, Litecoin, Ethereum, Ethereum Classic, and ERC20 Tokens which Ripple XRP is not part of.
The Ripple XRP coin has now gained popularity staying a the top 10 spot on the crypto chart at a price little above a dollar.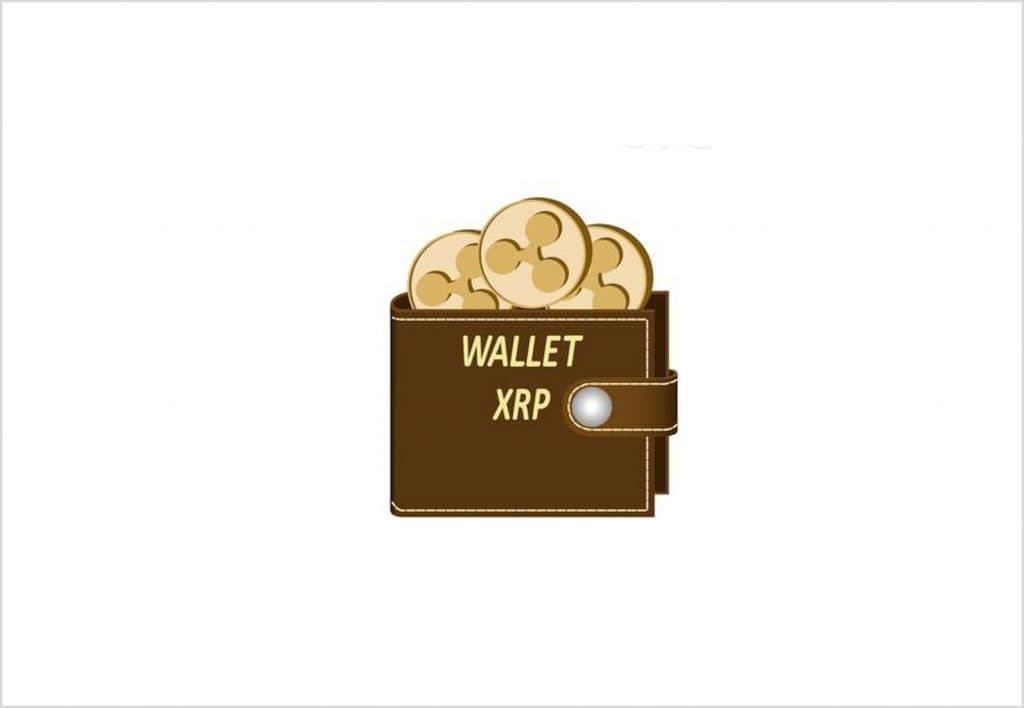 Key Takeaways
• Exodus is known for its simple and user-friendly interface. It has an integrated Exchange for users to trade cryptocurrencies such as Ripple (XRP).
• All wallets provided by Guarda have built-in trading and buying functions as well as some coin-specific benefits.
• Trust wallet's code is open-source, which means it can be publicly verified and audited, making it one of the most anonymous crypto wallets out there. 
SEE ALSO: Can a Hardware Wallet Truly Get Hacked Without PINs?
Let's examine the 12 Best Ripple XRP Wallets
1. Atomic wallet 
Atomic wallet is a new multi-set solution without custody for the secure storage and management of XRP, BTC, ETH, XLM, LTC, and more than 300 coins and tokens. Crypto assets and functions are updated regularly and the private keys are safe.
The desktop application is available for Windows, macOS, Ubuntu, Debian, and fedora. Private alpha versions of the Android and IOS mobile apps will be released in October 2018.
Atomic Wallet is a secure all-in-one, non-custodial cryptocurrency storage with a smooth and comprehensive interface.
The wallet supports atomic swaps, an innovative feature that allows users to save significant fees. the atomic wallet also allows users to buy cryptocurrencies with USD and Euro and Exchange their assets at the best rates via Changelly or Shapeshift.
Features of the Atomic wallet include:
Over 500 coins and tokens supported
Easy to use for beginners
Very Secure
Free Wallet
2. Ledger Nano S/Nano X (Hardware Wallets)
Ledger Nano S is a hardware Ripple Wallet and looks like a USB device that can be attached to any computer, laptop, or mobile phone through a digital cable. The cost of Ledger Nano S is $59. To know more about the Ledger product, you may want to check out our detailed review.
It supports multiple cryptocurrencies like Ethereum, Ethereum Classic, Bitcoin, Litecoin, etc.
It has a 2-tier authentication system.
PIN code and Recovery Seed.
Highly secure wallet.
An OLED screen.
A double-tap button.
3. CoinBase Wallet
Coinbase Wallet is one of the most popular, trusted, and safest wallets and Exchanges. It currently supports 10+ major cryptos including Bitcoin, Ethereum, and Ripple. In supported countries, Coinbase also offers the option of buying and selling crypto with fiat as well.
Features of Coinbase wallet include:
Multi-coin support
High security
Covered by Insurance
Provides access to decentralized apps 
4. Exodus Wallet
Exodus Wallet is a popular and trusted cryptocurrency wallet available for desktop and mobile platforms. It supports a list of currencies including XRP. Exodus is known for its simple and user-friendly interface. It has an integrated Exchange for users to trade cryptocurrencies.
Within the wallet itself, Exodus Wallet also offers an attractive portfolio manager to track the performance of your assets. 
Exodus Wallet features: 
It has an intuitive interface 
It has two ways to restore users' wallets 
It is compatible with all platforms 
It is updated every two weeks   
5. Toast Wallet 
Toast Wallet is very popular due to its simple user interface and can be used on iOS, Android, Windows, Mac, Linux, etc. 
No transaction fees. You need to have 20 XRPs in your wallet to get started. 
It is easy to use. 
It supports multiple platforms. 
It has a backup restore function and PIN code which makes it a highly secure wallet. 
6. Guarda 
Guarda is a multi-currency crypto store that supports Ripple XRP as well as over 40 other large blockchains. The wallets are available for web, desktop, Chrome Extension, and mobile (iOS and Android). 
All wallets provided by Guarda have built-in trading and buying functions as well as some coin-specific benefits. The user interface of the wallets is clean and understandable, which makes the XRP wallets created in Guarda a good choice for beginners. 
Some of the most important features of the Ripple XRP wallets in Guarda are: 
Integrated purchase and Exchange services 
Specific features of the supported currencies 
Large selection of cryptocurrencies that are compatible with constantly new coins and tokens 
Multi-platform Operation: all wallets are easy to synchronize in the available versions 
Additional services such as ERC20 Token Generator 
Secure backup encryption and storage guidelines without custody 
24/7 customer service with the fastest response time on the market of  wallets
Ledger Nano S  Integration 
7. GateHub
GateHub supports many other digital currencies besides XRP and BTC such as ETH, ETC, DASH, etc. Here users can also buy Ripple Coins but there is a unique condition. Users must first buy BTC and then convert it to Ripple or any other currency supported by the wallet. 
GateHub has been running for quite some time and is popular with users who trust the wallet. It is also quite easy to use. Features of the Gatehub wallet include: 
Easy to use 
Supports fiat currencies 
Fewer fees for trading 
Opensource   
8. Cryptonator 
Cryptonator is a web-based wallet and works on Windows, Linux, and Mac platforms.
The platform is available 24 hours a day and can be used by users at any time. 
Supports 19 currencies including Ripple, Bitcoin, Ethereum, DASH, Litecoin, ZCash, etc. 
It is a free wallet and does not charge any transaction fees. 
A simple interface. 
Offers bank-grade security with an encrypted SSL connection. 
A two-step authentication process. 
9. Edge Ripple Wallet 
Edge Wallet was launched in February 2018 and is a mobile wallet for Android and iOS. Edge Wallet allows you to Exchange fiat for crypto and vice versa as well as Exchange between other cryptocurrencies just with your mobile phone. 
Here users must first register and create an account with a username and password. Only then can you use a mobile wallet. 
There is a one-touch two-factor authentication process for additional verification and security. 
User-friendly interface. 
Easy Exchange between cryptocurrencies with the latest in space shift technology. 
Supports multiple cryptocurrencies. 
Open source code. 
Allows crypto trading.  
10. CoinPayments 
CoinPayments, based in Canada, is a wallet and Exchange platform. Here you can open an account and store coins just like at a bank and more than 100 altcoins are supported.
The transaction fee is only 0.5%. Here you can not only store and trade cryptocurrencies but also shop online.
Many online shopping platforms accept CoinPayments as a method of payment. 
No entry fee.  
Withdrawals and deposits are 100% free.
11. Ripple Paper Wallet 
This is for people who still believe in traditional paper storage and are unfamiliar with web browsers or desktop applications. Users need to have multiple copies of the paper wallet in case of loss or damage.
Users should also exercise extreme caution when using private keys and verification codes for security reasons. Features of the Ripple Paper Wallet include: 
It is a type of cold wallet
It supports various Ripple assets 
This wallet can be used on a variety of supported platforms 
Low service fees   
12. Trust Wallet 
Trust Wallet is an open-source mobile wallet that enables its users to securely send, receive and store cryptocurrencies. Since it allows users to store private keys on their local devices, it is more secure than active wallets. 
However, since it is a software wallet, it is not as secure as hardware wallets.
The application can also be used without providing personal data.
The code is also open-source, which means it can be publicly verified and audited, making it one of the most anonymous crypto wallets out there. 
Features: 
Integrated encryption Exchange through a partnership with Kyber Network
The Web 3 Wallet allows you to search decentralized applications from within the application
Compatible with Android and iOS applications.
Supports transmission and storage of 160,000+ cryptocurrencies and tokens, including ERC20 and ERC223 tokens.
Trust Wallet can be saved in an encrypted file, which can then be protected with a secret key.  Free to download, although there is a transaction verification fee on the blockchain network when transferring to and from the wallet.
Frequently Asked Questions (FAQ)
1. Where is the best place to buy XRP?
Coinbase is fast becoming the best place to buy XRP. Although, there are other excellent platforms out there where you can purchase your crypto.
2. What was XRP's all-time high?
XRP's all-time high was recorded as $3.84 as of January 4th, 2018. There is a possibility, however, that XRP might exceed that in the future. When it does, we will be sure to let you know.
3. How many XRPs are there in Circulation?
Presently, there are about 45,404 billion XRP tokens in circulation.
4. Can I mine Ripple?
Yes, you can mine Ripple with a PC by joining a mining tool or you could make use of Ripple Mining equipment's such as the ASIC hardware.
Cloud mining is also another option as well. But take note that it is not advisable to mine with an android phone or an iPhone as this will damage the processor and in turn affect other applications on the device.
SEE ALSO: How to Mine Ripple XRP on Android and PC
Final Thoughts
There are many XRP wallets out there where you can purchase and store your XRP safely.
Endeavor to make use of one that satisfies your taste, carefully go through these wallets to choose the one that suits your style, individual, and you.
Read More