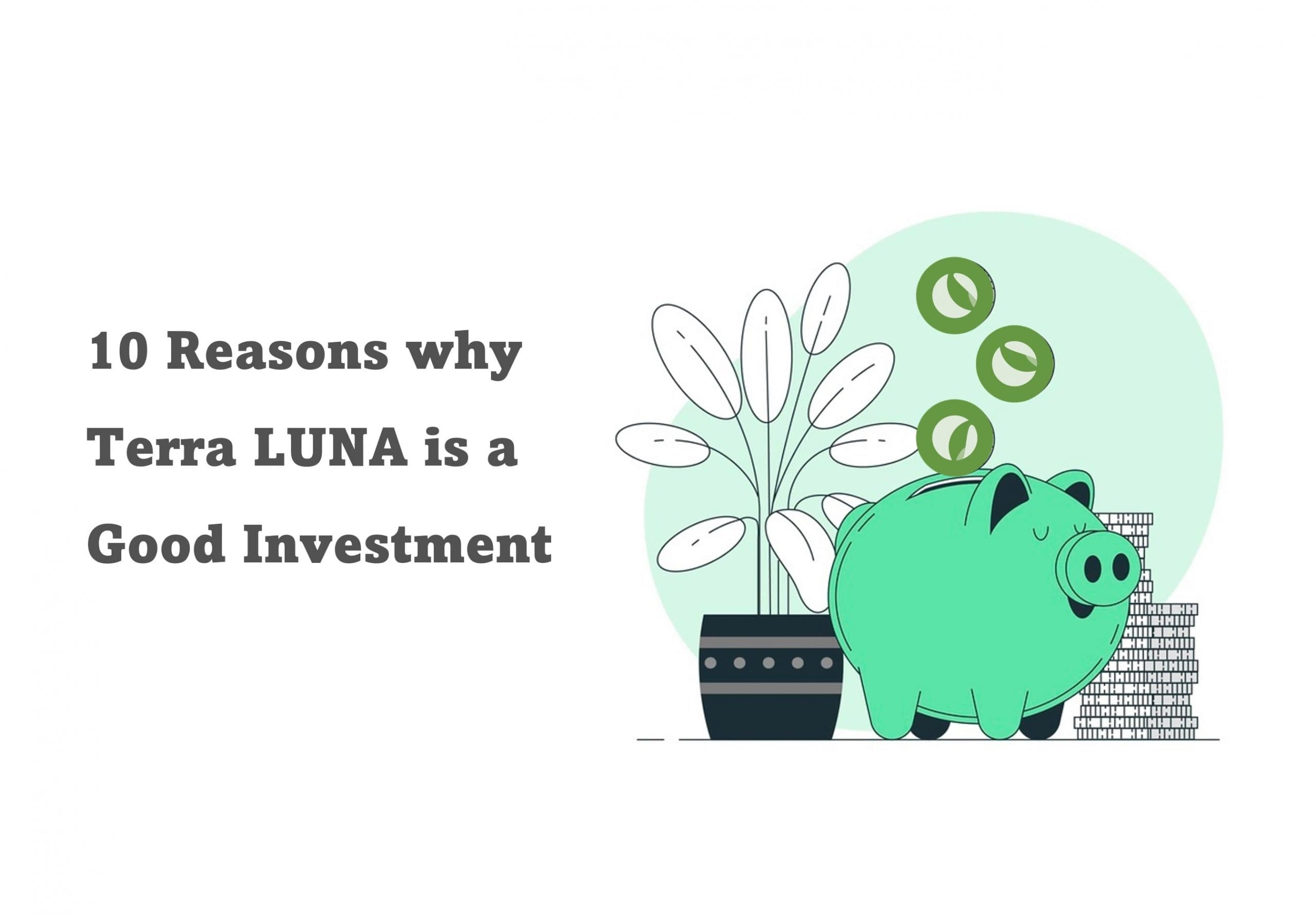 10 Reasons why Terra LUNA is a Good Investment
Introduction to Terra LUNA
Terra LUNA, developed by Terraform labs in South Korea, is a unique blockchain project that aims to power price-stable global payments.
It is primarily a blockchain protocol designed specifically for the transfer of Stablecoins, which are then used to power a variety of cryptocurrencies and financial apps.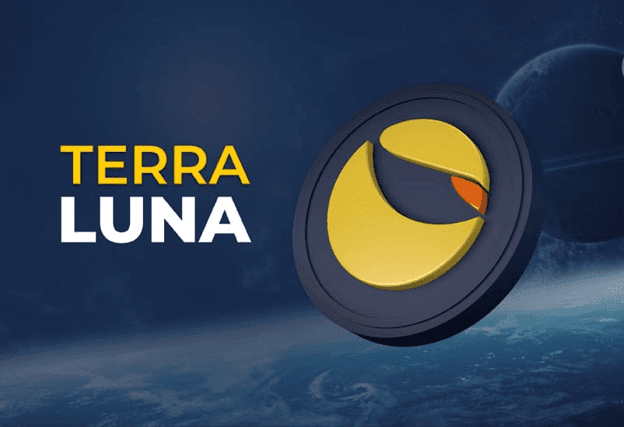 Key Takeaways
• When it comes to revenue, Only Ethereum, the Binance Smart Chain, and Bitcoin are a step above Terra. That is a significant accomplishment for a blockchain that was released in 2019.
• The Luna coin has risen from an initial price of $0.1199 (March 13, 2020) to soar to an amazing price of $44.34. (Sept. 11, 2021). Recently the price has declined but experts stills say it could soar higher before the year comes to an end.
Terra is generally known as an advanced stablecoin protocol making use of variable issuance to ensure that the price of its US Dollar-pegged token (UST) does not constantly fluctuate.
Terra unlike Tether is not the generally known stablecoin crypto users are used to rather; it is a one-of-a-kind cryptocurrency platform that contributes to market stability.
Terra ensures that payments on its network do not fluctuate with the cryptocurrency market by focusing on the transfer of stablecoins and having its own unique stablecoin.
Terra, like other cryptocurrencies out there, has its own attributed currency known as Luna. As previously stated, it is in possession of a US Dollar-pegged token known simply as USDT.
Terra's currency Luna is minted and burned following the supply of USDT to keep a stable network. This process has helped to overcome so many challenges that other stablecoins, such as Tether, have.
Terra (LUNA) has been one of the most successful cryptocurrencies. It was once well outside the top 50 in terms of market capitalization, but it is now in the top 25. And the price of a token has risen from $0.52 on August 15, 2020, to $19.25 a year later.
If you spent $1,000 on Terra a year ago, it is now worth around $37,000. That's a return on investment of slightly more than 3,600%.
For these purposes, we shall take a look at the reasons why terra is a good investment:
1. Terra has a Solid Method in Ensuring Stability in the Market
Instead of creating a stablecoin that resembles what others have done, Terraform Labs has created a platform that hosts various stablecoins alongside other native currencies that aids in their stability.
The Terra network's unique mechanisms help to avoid many of the issues that plague traditional stablecoin platforms.
2. Terra Is an Excellent Platform Capable of Achieving Great Things in a Short Time
Terra already has to its name four categories of stablecoin, and plans to add more to the list. It has established itself as an answer to payments all over the world, allowing these stablecoins to be transferred while maintaining stability as an important element.
Anchor protocol recently launched by Terra ensures that saving, staking, and borrowing are as easy as possible. It is a huge project with the ability to change the DeFi sector and the crypto market in a lot of ways.
3. Transactions Are Carried Out With More Speed on Terra Than on Other Platforms
Terra has a speed advantage over Ethereum and Ethereum-based cryptocurrency. It can complete transactions at a shorter time in contrast to the time used for transaction processing on other platforms, attracting more users.
Terra's network will expand and the value of Luna will continue to rise as more users patronize the platform.
4.  Are Charged at a Lesser Rate on Terra Than on Other Platforms
Another feature that draws users to Terra is its low transaction fees. Though most experienced investors prioritize security, when presented with two or more options, the majority of people will choose a platform with lower fees and security.
Terra comes as a price-friendly substitute when compared to most stablecoins and if given time will achieve a high recognition.
5. Terra Stands as One of the Highest Revenue Earners in the Crypto Space
Terra is striving to get to the top 10 cryptocurrencies, currently, it is at the top 25 cryptocurrencies.
When it comes to revenue, Only Ethereum, the Binance Smart Chain, and Bitcoin are a step above it. That is a significant accomplishment for a blockchain that was released in 2019.
6. Terra has Earned its Place of Importance in the DeFi Community
If you are a cryptocurrency enthusiast, you are aware that decentralized finance, also known as DeFi, is the industry's new gold rush.
Terra, as a platform, leans toward DeFi and has quickly established itself as a force to be reckoned with.
7. Several Stablecoins Belonging to Terra Are Tied To Different Fiat Currencies
Unlike platforms such as Tether, DAI, Binance USD, and many others, Terra has several stablecoins that are only available on its network with plans to add to the list.
This approach has several advantages. It enables users to make payments in various fiat currencies without incurring exorbitant fees.
8. Anchor Protocol Released by Tetta
Terra has developed an incredible protocol called Anchor, which allows users to use the network in the same way that a decentralized bank would. Users can earn interest by saving their stablecoins.
They can also borrow money from the network and use their staked assets as collateral. The best part is that Terra makes it easier to save and borrow money than a traditional bank.
Terra can also be staked, allowing users to earn passive income without having to sell their assets.
9. Terra's Native Currency (Luna) Is Performing Well
Despite being a new digital coin, Terra's native currency (Luna) has performed exceptionally well. The coin, which became official in 2019, has now occupied the 12th spot when it comes to market capitalization.
The coin has risen from an initial price of $0.1199 (March 13, 2020) to soar to an amazing price of $44.34. (Sept. 11, 2021). Recently the price has declined but experts stills say that there is hope for it to soar before the year comes to an end.
10. Luna is Now Available on Several Exchanges Which Has Helped to Improve Liquidity
Another important factor to consider when investing in a digital coin is liquidity, which is primarily determined by how fast you can buy and sell your asset at a fair value.
Luna is currently being traded against fiat currencies, stablecoins, and other cryptocurrencies on many exchanges, including Huobi and Bitfinex.
Terra LUNA Price Today
Terra is trading at its normal range today. LUNA's price could trend upward or lower depending on buy/sell demands.
[mcrypto id="6986″]
Terra LUNA Historical Price Movement
[mcrypto id="6988″]
Best Place to Buy Terra LUNA
You can buy or exchange Terra LUNA on Changelly.
Frequently Asked Questions (FAQ)
What is the Luna coin used for?
Luna coin serves a variety of functions in the network.
Its primary purpose is to power the collateralizing mechanisms that ensure the price stability of the network's stablecoins. Furthermore, it is critical in staking value within the Terra ecosystem.
How does Luna Terra work?
When you stake Luna, you are pledging tokens to the network, which are then used to verify transactions. There is no danger in doing so.
You can always remove your tokens from the game (unstaking can take up to 21 days). If you stake Luna, you will receive a portion of the transaction fees Terra collects when its stablecoins are used.
What is Terra swap?
Terraswap is a fully decentralized open-source software and protocol for automated liquidity provision on Terra for users and DeFi applications.
Terraswap will enable developers, liquidity providers, and traders to participate in an open and accessible financial marketplace.
Final Thoughts
Terra has just exploded in terms of value, making it among the top 25 valued cryptocurrencies in the world which are saying something. Investing in it, however, should be done carefully as the coin still has areas where it can improve.
Also, there is no guarantee that the price will continue to soar due to the unpredictable nature of the crypto market.
Read More