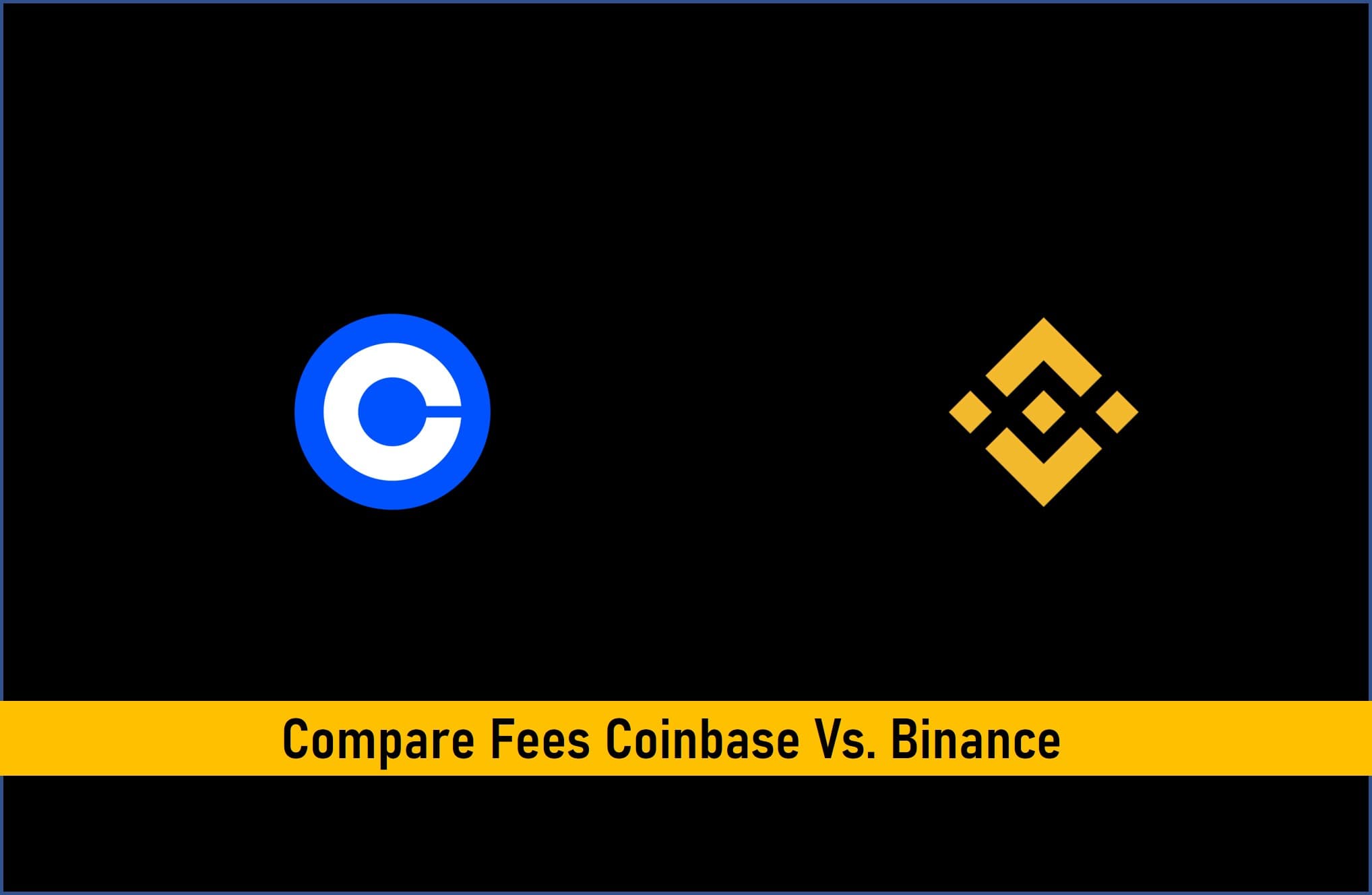 When we talk about Coinbase and Binance, we could be referring to big crypto exchange giants in the crypto space. However, there are some other big names in the mix but are not well known as the above-mentioned crypto exchanges.
Binance ranks #1 in terms of volume of cryptocurrencies (in billion USD) traded every 24 hours.
On CoinMarketCap ranks Binance and Coinbase as #1 and #2 Top Spot Cryptocurrency Cxchanges globally.
In this article, I'll be comparing Binance and Coinbase being the most popular crypto exchanges in the space.
These two cryptocurrency exchanges provide excellent crypto trading and investment services to a large number of investors while investing heavily in the state-of-the-art security architecture to safeguard investors' funds.
But nothing comes without a price and these financial investments translate to fees that will be incurred by the end-users of these platforms.
As Coinbase and Binance rank high amongst other crypto exchanges, let's compare their fees to know which would be beneficial to beginners and experienced investors.
In this article, I'll compare transaction fees in the following areas.
1. Spot trading fees.  
2. Instant Buy/Sell fees.
3. Buy/ Sell fees from the wallet.
4. Debit/Credit card fees.
5. Wired withdrawal fees.
Key Takeaways
 • Binance and Coinbase are two of the biggest crypto exchanges in the crypto market.
 • Binance is available in over 180 countries worldwide, while Coinbase is available in 100 countries worldwide, implying that Binance has a larger outreach between the two.
 • Binance charges 0.10% for each transaction, while Coinbase charges 0.5% for each transaction (flat).
 • Binance does not charge a fee for wire transfers, while Coinbase charges a base fee of $10 for wire transfers.
SEE ALSO: What Cryptos Can Be Staked On Coinbase
SEE ALSO: How to Connect Binance Smart Chain to MetaMask
Binance, which debuted in 2017, has quickly risen to prominence as the world's leading cryptocurrency exchange.
It typically has the highest daily activity of any crypto exchange and offers a plethora of features. It was reported that Binance could operate close to one and a half million trades each second.
 However, the main Binance.com platform is only available to investors outside of the United States.
To comply with federal government regulations, US investors must use the exchange's Binance.us version, which has fewer options.
Coinbase was founded in 2012, making it one of the most experienced cryptocurrency exchanges.
It's especially popular in the United States, where investors love its user-friendly web platform and mobile app. It is also a publicly-traded company for those interested in cryptocurrency stocks.
Today I shall be taking you through the features of Binance and Coinbase and comparing the fees charged by both platforms.
At the end of this article, I believe you will have gotten enough information to aid you in making an informed decision on which platform to make use of.
Features of Binance and Coinbase
Binance and Coinbase are both formidable cryptocurrency exchanges. You can use either one to buy and sell different types of cryptocurrencies using fiat money and other cryptocurrencies, and both exchanges have web platforms as well as mobile apps.
Let's delve into their features to see what they have to offer.
Key Features of Binance
Binance is designed for advanced traders, and it has far more features than Coinbase and the majority of other exchanges.
On all versions of the Binance platform, multiple trading interfaces, including classic and advanced versions, are available, and Binance users worldwide can stake or lend their crypto to earn interest.
These features are only available on the non-U.S. version of the Binance platform:
1. Margin trading
2. Derivatives, including crypto futures, options, and leveraged tokens.
3. Crypto borrowing
4. Non-fungible tokens
SEE ALSO: How To Buy VeChain On Binance
SEE ALSO: How to Connect Binance Smart Chain Extension to Trust Wallet
Key Features of  Coinbase
Coinbase prioritizes user-friendly features for traders of all levels of experience. The Coinbase platform is very easy to navigate and has an excellent user interface, which you can access through a computer or the Coinbase mobile app.
Coinbase Pro is a more advanced version of the Coinbase trading platform that is free to use. Coinbase Pro is a cryptocurrency exchange with charting features that allow cryptocurrency traders to buy and sell directly from one another.
The following are some of the features of the Coinbase platform:
1. Learn and Earn: This section allows users to earn free crypto by completing educational modules.
2. Newsfeed: A built-in news feed that keeps users informed about the latest in crypto.
3. PayPal Integration: Users can buy crypto using PayPal and withdraw funds directly to their PayPal accounts.
SEE ALSO: How To Transfer Crypto from Coinbase to Trezor Wallet
SEE ALSO: Borrow Cash On Coinbase With Bitcoin – All the Facts
A Comparison Between Binance and Coinbase Fees
Coinbase is known to charge higher fees compared to Binance.
Binance charges fees that are lower overall and are also less complicated. I shall be taking a look at the fees for both platforms.
Binance Fees
Here is a breakdown of how Binance charges these fees:
| | |
| --- | --- |
| Fee Type | Amount |
| Spot Trading Fee. | 0.02% to 0.10% of the value of the transaction. |
| Instant buy/sell fee. | 0.5% of the value of the transaction. |
| ACH deposits and withdrawals in U.S. dollars. | Free. |
| Money wire deposits in U.S. dollars. | Free. |
| Money wire withdrawal in U.S. dollars. | $15 domestic, $35 international. |
| Debit card deposit in U.S. dollars. | 4.5% of the value of the transaction. |
Binance charges a trading fee ranging from 0.02% to 0.10%, depending on your trading level. Binance offers many VIP tiers, each with a different set of fees for investors who fulfill certain minimum trading and balance criteria.
The fee differential between Binance and Coinbase is rather large. Overall, Binance costs far less for trading cryptocurrency and filling your account.
Coinbase charges a fixed fee of about 0.50% for each transaction on average. Furthermore, Coinbase assesses additional costs based on the account used in the transaction.
Coinbase Fees
Here is a breakdown of how Coinbase charges these fees:
| | |
| --- | --- |
| Account | Fees |
| US Bank Account. | 1.49%. |
| Coinbase USD Wallet. | 1.49%. |
| Credit/Debit Card Buy. | 3.99%. |
| Instant Card Withdrawal. | Up to 1.5% of any transaction and a minimum fee of $0.55. |
| USD Deposit Method. | Free. |
| ACH Transfer. | Free. |
| Wire Transfer. | $10 ($25 outgoing). |
As you can see, acquiring crypto via Coinbase can incur costs of up to 4% for every transaction. Using a credit card to buy and sell crypto on the same day can cost up to 9% of the total amount.
For buy and hold investors who wish to acquire particular crypto and hold it for a lengthy period, Coinbase is ideal.
Binance charges substantially cheaper transaction costs and incentivizes high-volume trading with its fee structure. They employ a maker-taker fee system, although both the maker and taker payments are the same.
When consumers place a market-priced order that is instantly filled, they are deemed "takers" and are charged the taker fee.
When a user places an order that is not immediately matched, it is stored in the order book (until a match is discovered), the user is called a "maker," and they are paid a maker fee when the transaction is carried out.
Comparing Binance Vs. Coinbase Fees
| | | |
| --- | --- | --- |
| Transactions |        Binance Fee      | Coinbase Fee |
| Buy/Sell with Bank Account. | 0.10%. | 1.99%. |
| Buy/Sell with Wallet. | 0.10%. | 1.99%. |
| Buy/Sell with Credit or Debit Card. | 1.10 -2.10%. | 4.49%. |
| Instant Card Withdrawal. | N/A. | 1.5%. |
| Wire Transfer (USD). | Free. | $10($25 outgoing). |
| Exchange Crypto. | 0.10%. | 2.00%. |
| ACH (USD). | Free. | Free. |
Binance is available in over 180 countries worldwide, however, owing to tight KYC (Know Your Customer) and anti-money laundering regulations in the United States; they established a separate platform for US-based customers.
Coinbase is presently available in 100 countries, with its platform being available to residents of the United States as well.

Frequently Asked Questions (FAQs)
Does Coinbase have a withdrawal fee?
Yes, it does, as it charges a withdrawal fee of up to 1.5% for instant card withdrawals.
Is it safe to link my bank account to Coinbase? 
Yes, because Coinbase protects all private information shared by its clients in much the same way as banks do.
Final Thoughts
Coinbase and Binance are both excellent crypto exchanges with unique features in their own right and are highly recommended for safety, market depth and liquidity, and a brilliant user interface.
Asides from the security of funds, transaction fees are the next most important factor most users consider when choosing a crypto exchange.    
Read More