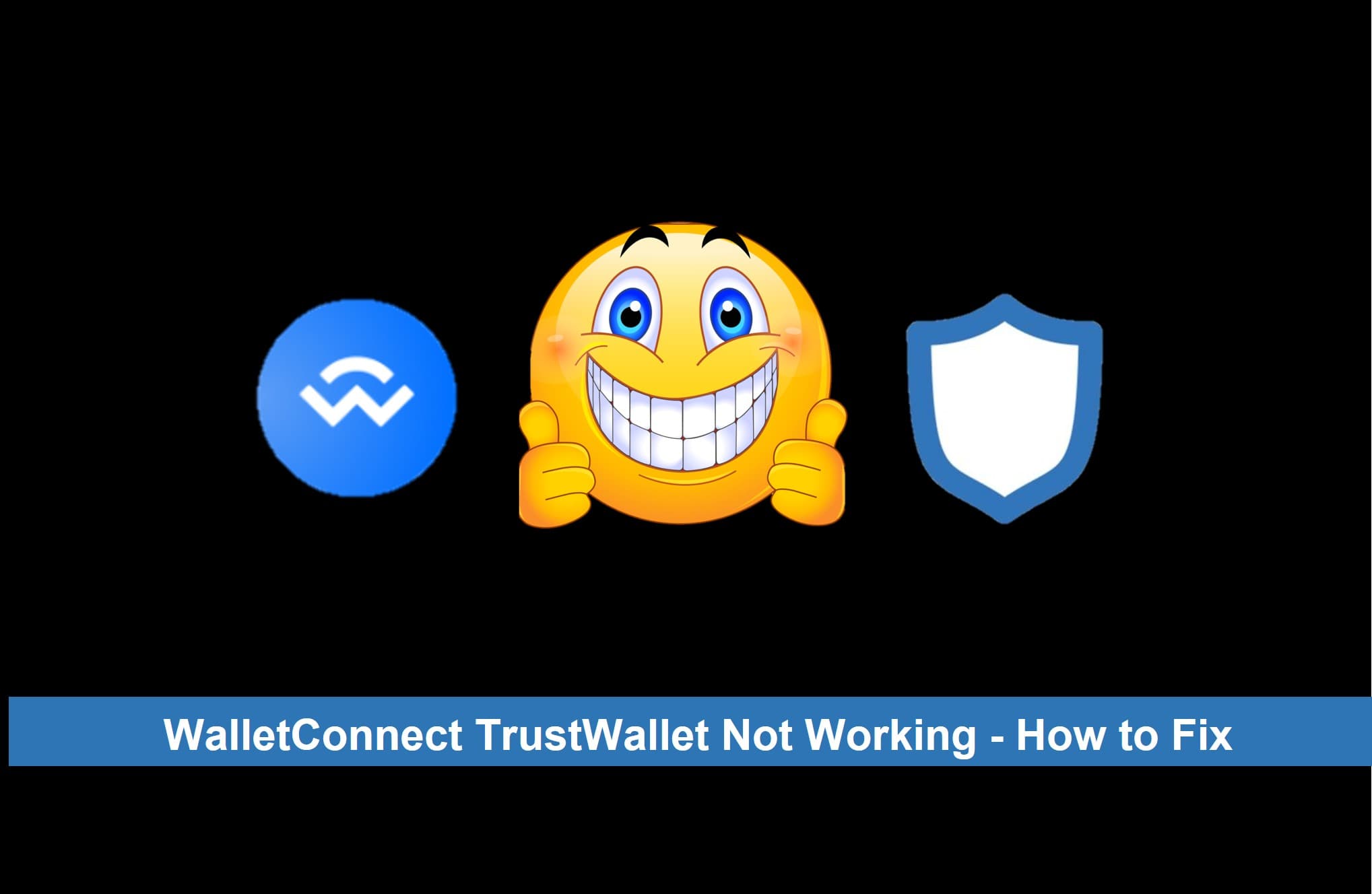 A decentralized application (DApp) is a sort of open-source distributed software that runs on a peer-to-peer (P2P) blockchain network rather than on a single computer.
However, the true problem arises when a user tries to utilize a desktop DApp on his mobile wallet.
Using mobile wallets to connect with the DApp becomes an issue when there is no relay protocol to bridge the mobile wallets and DApp.
Trust wallet bridges the current gap between the mobile wallet and the DApp with an inbuilt Web3 browser option. This is somewhat limited hence the need for a wider service
Walletconnect protocol, a feasible open-source option for securely connecting wallets and dApps, connects Trust Wallet to a larger world of DApps.
What is WalletConnect?
WalletConnect is an interface that connects your wallet to decentralized applications (DApps). The protocol creates a secure link between two applications, wallets, or devices. A shared key between the two peers symmetrically encrypted this connection.
WalletConnect supports over 75 compatible wallets, the most popular of which are MetaMask, Rainbow, Trust Wallet, and Argent. The connection between wallets and dApps is made by scanning a QR code or clicking on a deep link.
One peer sends out the code or link, which is subsequently scanned or approved by the other peer in the transaction. When WalletConnect is integrated into a dApp, creating a secure and dependable connection is a breeze. This option is even safer than using MetaMask or any of the other wallets exclusively.
What is Trust Wallet?
Trust Wallet is a popular crypto wallet that has acquired widespread adoption among beginners and veterans alike by focusing on innovation. The wallet is a complete blockchain suite that gives you access to a variety of services. It enables you to purchase cryptocurrencies using fiat onramps, trade current assets, store NFTs, and even earn crypto via staking.
WalletConnect on Trust Wallet
WalletConnect has been incorporated into Trust Wallet, allowing all Trust Wallet users to engage more with DApp easily. It is and there are no worries about users exposing their recovery phrases or private keys, as you will be prompted to authorize all transaction requests directly from your mobile device.
SEE ALSO: WalletConnect Vs MetaMask (Best Comparison)
SEE ALSO: Top 7 WalletConnect Scams to Avoid
How to Fix WalletConnect not Working on Trust Wallet
A compatibility issue is one of the biggest issues while connecting Trust Wallet to WalletConnect on a mobile device. If you are getting a blank unresponsive screen Whenever you select Trust Wallet from the WalletConnect popup, It should probably be caused by the fact that you are using an older version of the Trust Wallet app.
The recent versions of Trust Wallet have WalletConnect integration working properly. To resolve this issue, double-check that your Trust Wallet is up to date. If not, update it from your app store.
Version compatibility issues can also be the cause of a WalletConnect error on Trust Wallet. If the DApp you are trying to link to is still using an older version of WalletConnect than that integrated on Trust wallet. Reach out to DApp owners and request an update on their end.
Frequently Asked Questions (FAQs)
You can connect Trust wallet to DApp via WalletConnect using Trust Wallet's DApp browser. As an example, the PancakeSwap service will be used. Take the following steps:
2. At the top-right of the screen, click the "Connect" button.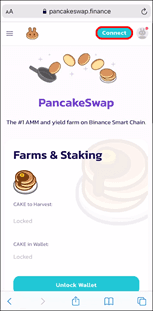 3. Select "WalletConnect" from the list of options.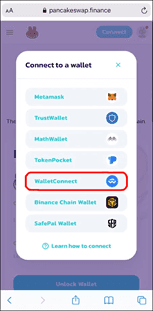 4. Make sure you're still on the "Mobile" tab, then select "Trust" from the list of wallets available.
5. "PancakeSwap wants to connect to your wallet," your Trust Wallet app will alert you. Tap the "Connect" button to confirm your acceptance.
6. The top-right corner of the PancakeSwap screen will show that your wallet is now connected. Carry out your transaction while keeping WalletConnect open to ensure a secure connection.
WalletConnect isn't an application, however, an open interface to convey safely among Wallets and DApps (Web3 Apps).
If the DApp has an issue with your browser session, it can keep disconnecting. Disconnect the DApp and then try accessing it via an incognito tab on your browser
Having a connection issue when using when connecting via WalletConnect is very scarce these days as the service now has massive support than before. With working integrations with over 75 different wallets, including Trustwallet, WalletConnect offers a higher level of security.
Read More