The Shiba Inu cryptocurrency is currently the world's 20th-largest by market capitalization and has increased in recent weeks, thanks in part to Elon Musk's newest tweet about his dog.
According to CoinGecko, the SHIB cryptocurrency, which is based on a breed of Japanese hunting dogs, has increased by 62.7% just recently, bringing its market worth beyond $10 billion. SHIB has become the toast of many investors due to how it was created, its low pricing, and its prospects.
For investors who do not wish to go the trading route but will want to get a piece of the cake, mining SHIB may be another angle to it.
If you wish to increase your earnings with SHIB, you will need to know the methods for mining the Shiba Inu coin. In this article, we will be examining the mining of SHIB on Android and PC.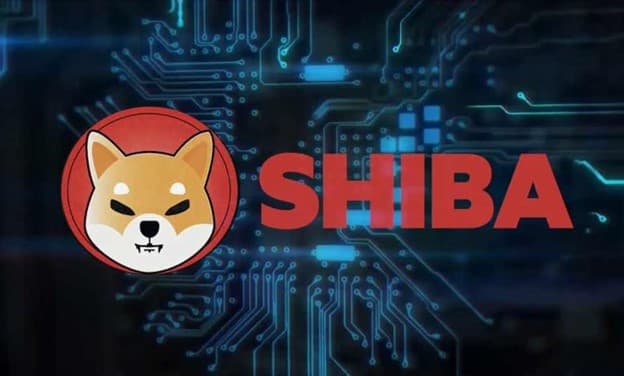 Key Takeaways
 • You can download the Unmineable app on your PC and point your miners to one of its pools and start mining Shiba Inu coins in minutes.
• Mining using a smartphone is unlikely to yield a sufficient reward to justify the work and time invested. This is because other miners utilize far more sophisticated equipment, rendering smartphones essentially obsolete.
 • Shiba Inu miner requires that its users see some ads, which will grant them 10 SHIB. Users also get to earn 50 SHIB for every successful referral they do which can be withdrawn straight to their crypto wallet.
SEE ALSO: 6 Best Digital Wallets For Shiba Inu for Safe Keeping
History of Shiba Inu SHIB
Shiba Inu's market rally peaked amid a wide surge in major digital currencies, which has been fueled by favorable seasonal conditions, good technical chart indications, and a lack of Federal Reserve intervention.
However, SHIB's 62.7% increase in the last week has well outpaced the performance of Bitcoin and Ether, the two largest tokens, which are both up more than 20% in this time frame.
A tweet from Tesla Inc.'s CEO with a photo of a dog and the caption "Floki Frunkpuppy" may also have contributed to the frenzy. This came after a tweet in June that said, "My Shiba Inu will be named Floki," and another last month that said, "Floki has arrived."
Shiba Inu was established last year by an unknown individual calling himself Ryoshi, and the coin's website describes it as "a decentralized meme token that grew into a lively ecosystem."
It appears to have been established in the same vein as Dogecoin, a cryptocurrency that was founded as a joke in 2013—also with a Shiba Inu meme—but has now grown into a popular token that is utilized for payments by various sports teams, AMC cinemas, and others.
Buy or Exchange Shiba Inu on Changelly
Mine Shiba Inu on Android
Even though there are various reasons to avoid mining Shiba Inu with an Android smartphone, it is doable. Furthermore, utilizing a mobile phone to mine cryptocurrency is not similar to how traditional mining software or hardware works.
Given the current state of cryptocurrency, mining using a smartphone is unlikely to yield a sufficient reward to justify the work and time invested.
This isn't because these devices aren't powerful or powerful enough to mine cryptocurrency. The reason for this is that other miners utilize far more sophisticated equipment, rendering smartphones essentially obsolete.
Mining rewards are more likely to be received by those who use more powerful computers.
Despite this, there is only one Android software – Shiba Inu Miner – that allows you to mine Shiba Inu on your android phone.
Shiba Inu Miner
With this app, it's simple to make money online as it allows you to make money just by carrying a phone in your pocket.
This app does not use a device's GPU for mining and will never launch unrelated background activities. Also, the app will not cause any hardware harm, such as power loss or high heat.
Simply download the app, establish an account, and you'll receive 10 SHIB as an entry bonus.
Because mining necessitates a significant amount of hardware, the app is giving it for free. So, to cover certain expenses, the app requires that you see some ads, which will grant you 10 SHIB.
You also earn 50 SHIB for every successful referral which can be withdrawn straight to your crypto wallet.
SEE ALSO: Is Shiba Inu A Shitcoin? – All You Need to Know
SEE ALSO: What is Shiba Inu SHIB Backed By?
Mine Shiba Inu on PC
Mining might appear to be too complicated for the ordinary computer user at times, so here is a simple guide to get you enthusiastic about mining cryptocurrency, specifically the Shiba Inu coin.
With this method, anybody can start mining Shiba Inu with any computer in under 5 minutes, regardless of technical ability level.
The steps are shown below:
STEP 1: Get a Wallet
You will need to install Metamask as a Chrome extension, which you can get at metamask.io.
Connect the Binance Smart Chain network to Metamask or download them from this link: Binance Academy.
You may also use Exodus or Atomic Wallet to easily acquire some more cryptocurrency addresses. In Metamask, go to the Binance Smart Chain and copy your address for future transactions. Same for hardware wallets, top brands are compatible with a variety of soft wallets are their third-party application.
Hardware wallets are also known to adopt better security chips, programs, and protocols in building their wallets, making them hack-resistant.
For hardware wallets, there is just a handful that is compatible with SHIB and secure for building a crypto portfolio.
1. ShapeShift premier, KeepKey wallet ($49), 
2. Ledger Nano S ($59) 
3. Ledger Nano X ($119)
4. Swiss-made BitBox02 Multi-edition ($138),
STEP 2: Get XMRig from Github
You may get the newest version from the XMRig website or the official GitHub repository.
After downloading the most recent version, you must alter a file called "pool mine example.bat." You must change two lines within this file.
It may look like this:
cd %~dp0
xmrig.exe -o rx.unmineable.com:3333 -u SHIB:0xe1b2456a2Ad227b93D7a7421f1E9Cc57908cC37c.wini3#e4xd-wmzl -p x
pause
The Pool URL may be found in the second line after the -o; in this instance, all you have to do, depending on your location, is use one of the following URLs (select the one closest to your location).
USA: rx-us.unmineable.com:3333
Europe: rx-eu.unmineable.com:3333
Asia: rx-asia.unmineable.com:3333
Then, on the third line, put your wallet's public address (copied in STEP 1), after the SHIB: and before the first dot "."
The overall structure of the address should be as follows:
[COIN] : [Wallet address]
[workerID]#
[Code to reduce mining fees]
The workerID is any name you want to give to each machine where the miner is running so that it can be readily recognized later on in the pool metrics.
The code following the # is significant because mining using that code reduces the mining fee from 1% to 0.75 % (It makes a difference). You may begin mining using the code e4xd-wmzl.
Execute the file as an Administrator
If everything works properly, you should now be mining using XMRig.
Step 3: Check your metrics in Unmineable.
Unmineable is a mining pool that allows you to mine with your CPU using RandomX and receive payment in whatever coin you want.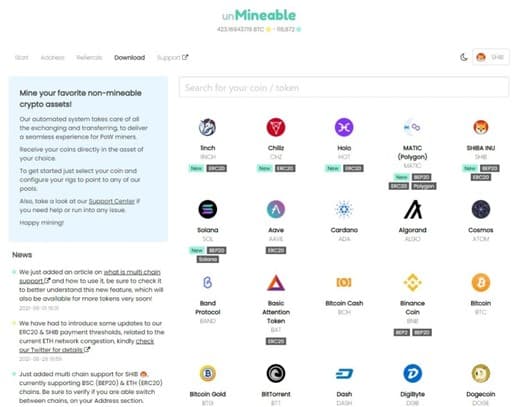 SEE ALSO: How to Mine Shiba Inu on UnMineable
SEE ALSO: Shibarium Blockchain-What Is SHIB's Next Plans
Remember when you entered the address into the XMRig configuration file?
Simply inform Unmineable of the coin you wish to be paid in, in this case, SHIB, as well as the address to which the mined coins will be transferred.
Log into Unmineable and then pick the coin you wish to mine to check your balance, in this case, SHIB.
Then, click the RandomX Tab and input your address in the box that says "Enter your address to check your stats:".
After doing so, you will be able to view your account balance and even request a payment.
Installing a program such as the Hardware Monitor to monitor the temperature of your CPU while it is operating would be a good idea.
Try not to let the temperature get over 90 degrees Celsius. If you're mining on a laptop, replace the thermal paste on your CPU, clean it, and acquire some heat extractors for laptops.
If you keep your computer at a reasonable temperature, it should perform well; the number of coins you can mine will be determined by the hash rate of your CPU.
Remember to use a legitimate address for each coin. For example, if you wish to be paid in ADA, you must use a Cardano blockchain address. Binance Smart Chain is utilized in this scenario and you would obtain a Shiba Inu coin on the BSC blockchain.
Buy or Exchange Shiba Inu on Changelly
Frequently Asked Questions (FAQ)
1. Is it possible to mine the Shiba Inu coin on Android?
Yes, it is very much possible. Even though there are various reasons to avoid mining bitcoin with an Android device, it is doable. Furthermore, keep in mind that utilizing a mobile phone to mine cryptocurrency is not similar to how traditional mining software or hardware works.
2. How many Shiba Inu coins are in existence?
Shiba Inu is listed on its decentralized exchange called ShibaSwap. Shiba Inu coins have a total quantity of one quadrillion (1,000,000,000,000,000) and a 100% circulating supply, according to Binance.
3. Should my PC be given a break from mining?
The reality is that the more you switch off your computer/give it a breather, the better it will perform.
This is because as you mine, temperature changes cause metals to bend and expand, eventually destroying circuits on the board. As a result, you should keep your PC at the same temperature for as long as feasible.
4. Is it safe to mine with my PC overnight?
It makes no difference whether you mine with your PC during the day or at night; components deteriorate in both cases. Just make sure it's safe to leave your PC mining all night.
Final Thoughts
Mining Shiba Inu with Android/PC can be quite challenging especially when you discover that Shiba Inu is not generally known to be mineable. Thankfully, there exists an app and an extension as explained in this article that makes mining Shiba Inu Possible.
Read More