What is Metaverse?
Metaverse is a framework built on 3D virtual world realities. It is powered on social connections. It uses the Substrate modular framework to link decentralized apps. Metaverse is highly scalable which positions it for long-term expansion capabilities.
The development of cryptocurrency to the Metaverse level in 2021 brought great excitement especially the rebranding of Facebook to Meta. This move by Facebook led to progressive technical upgrades in Metaverse.
Meta cryptocurrencies are also top performers which have seen 10,000% upward trends as 2021 came to an end. It is therefore obvious that Metaverse crypto coins will outshine in 2022.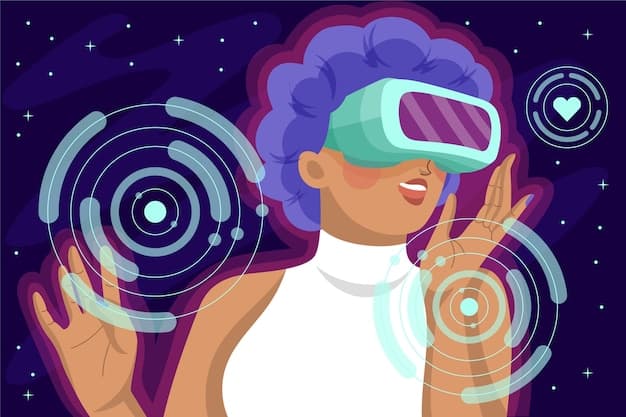 Key Takeaways
 • Metaverse Crypto coins experienced a tremendous uptrend and profit last year
 • The crypto market is being corrected so, it is a good time to enter Metaverse projects and scout for them.
 • Metaverse is a continuation of the digital world. It is obvious why it goes hand in hand with cryptocurrency.
 • The incorporation of Facebook to Metaverse created a big spark in the crypto world.
 • Investors are looking into metaverse partnership with cryptocurrency to make investments
 • Utility use of some of these coins translate to reality
SEE ALSO: What is Metaverse? (All You Need To Know)
It is wise to look out for Meta coins to purchase ahead of time as now (crypto market correction) is the ideal time to enter quality projects at their present prices.
We have scouted the top 5 Meta crypto coins with greater potential of exploding in 2022 for your choice.
Decentraland (MANA)
Decentraland was formed in 2017 and is among the first projects to build a virtually real world on Ethereum's Blockchain despite all odds. Anyone is allowed to purchase a parcel or more of LAND on this special decentralized metaverse and build it according to their preference.
The available parcel is limited to 90,601 and 16 square meters for each land. MANA is the native token of the Decentraland metaverse that powers its ecosystem. It has a token supply of 2.2 billion and a sum of 1.8 billion in circulation.
Voting rights are obtained by Token holders on updates regarding policies including proposals on LAND auctioning.
Sandbox (SAND)
The Sandbox created a virtual world that is user-friendly and in line with the basic decentralization principles. A Non-Fungible Token market and platform for games are generated by its users for The Sandbox ecosystem.
The token; SAND is involved in the creation and development of a rare game in the Metaverse. SAMD players can also purchase ESTATE and LAND to get a more productive immersive experience.
Based on the market cap, The Sandbox can be more successful than Axie simply because of additional utility value. The major uses of SAND tokens are stakings, governance, platform access, and core foundation cases. The Sandbox game's evolution will raise the price of SAND tokens due to their scarcity.
Axie Infinity (AXS)
If you are among the school of thought that the Axie Infinity cryptocurrency game was amazing, the metaverse upgrade will blow you away. AXS was among the top metaverse crypto coins in 2021. Hence, there are various to why it is believed to experience a greater uptrend.
The FOMO regarding Meta coins is a major factor that is key to boosting the price of Axie Infinity stock. Being among the popular Metaverse crypto, a spike in investments may be experienced as the euphoria of Meta crypto increases.
Cryptocurrency is rewarded to AXS players outside the game world which got attention from people as a means to generate extra income.
The developer team of Axie Infinity is richly-funded and strong. Over $150 million was raised by the company supporting Axie Infinity through backers of its venture capital in 2021. The amount was properly invested hence, version 2 of Axie Infinity was released in October 2021.
AXS is listed among the top Meta coins to explode due to its recognition in the market and a great company backing it up.
Bloktopia (BLOK)
Bloktopia is supported by a global leading Blockchain; Polygon network. It is a decentralized metaverse that desires to offer a quality Virtual Reality experience for the crypto world, gathering individuals in a specific interactive and immersive environment.
Due to Bloktopia's strong support, it is among the meta projects to be watched keenly in 2022. Top investors like Animoca Brands have been attracted to Bloktopia and major cryptocurrency companies such as Coingecko, CoinMarketCap and Kucoin have established their virtual office in it.
In similitude to other meta projects, a market for users to purchase BLOK real estate through the Non-Fungible Token (NFT) mechanism is provided.
MetaHero (HERO)
Since its launching, MetaHero rose sporadically. It identifies itself as a Metaverse gateway and increased significantly as a result of its technological application that designs ultra-realistic avatars and HD scanning in its Metaverse to welcome a capacity of 10 million users into cryptocurrency.
This feature gave it acceptance and a likely adoption in other industries besides gaming.
For its project's establishment, MetaHero collaborated with a major scanning company, Wolf Studio. Meta scanner's introduction to the metaverse provides various uses like in-game character development, scanning network, and 3D printing.
MetaHero has a low market cap therefore, it has room for development as it gets adopted.
Frequently Asked Questions
What are the best Metaverse cryptocurrency coins?
They include Decentraland, The Sandbox, MetaHero, Bloktopia, Axie Infinity, Epik Prime, RedFox, and Atlas.
What is the Size of the Metaverse Market Cap?
The market cap of web 2.0 is $14.8 billion as of October 2021.
How Many Metaverse Is There?
The metaverse is just one (1). It is a collective name for all islands but, individual islands are called Virtual World or any name given by the company.
Is Ethereum a Metaverse crypto coin?
Ethereum is a Blockchain network that supports a good number of Metaverse coins in making purchases. Therefore, it is likely to increase in value since it is used by Meta tokens.
Final Thoughts
Within the Crypto and Blockchain industry, Metaverse has proven to be a fast-rising part of the sector. This recent happening increase in the price of Metaverse tokens.
Although, the above coins have great chances of value explosion, don't FOMO, ensure to carry out additional research, and be committed to long-term investment.
It is in your best interest to play the games before you decide to invest.
Read More