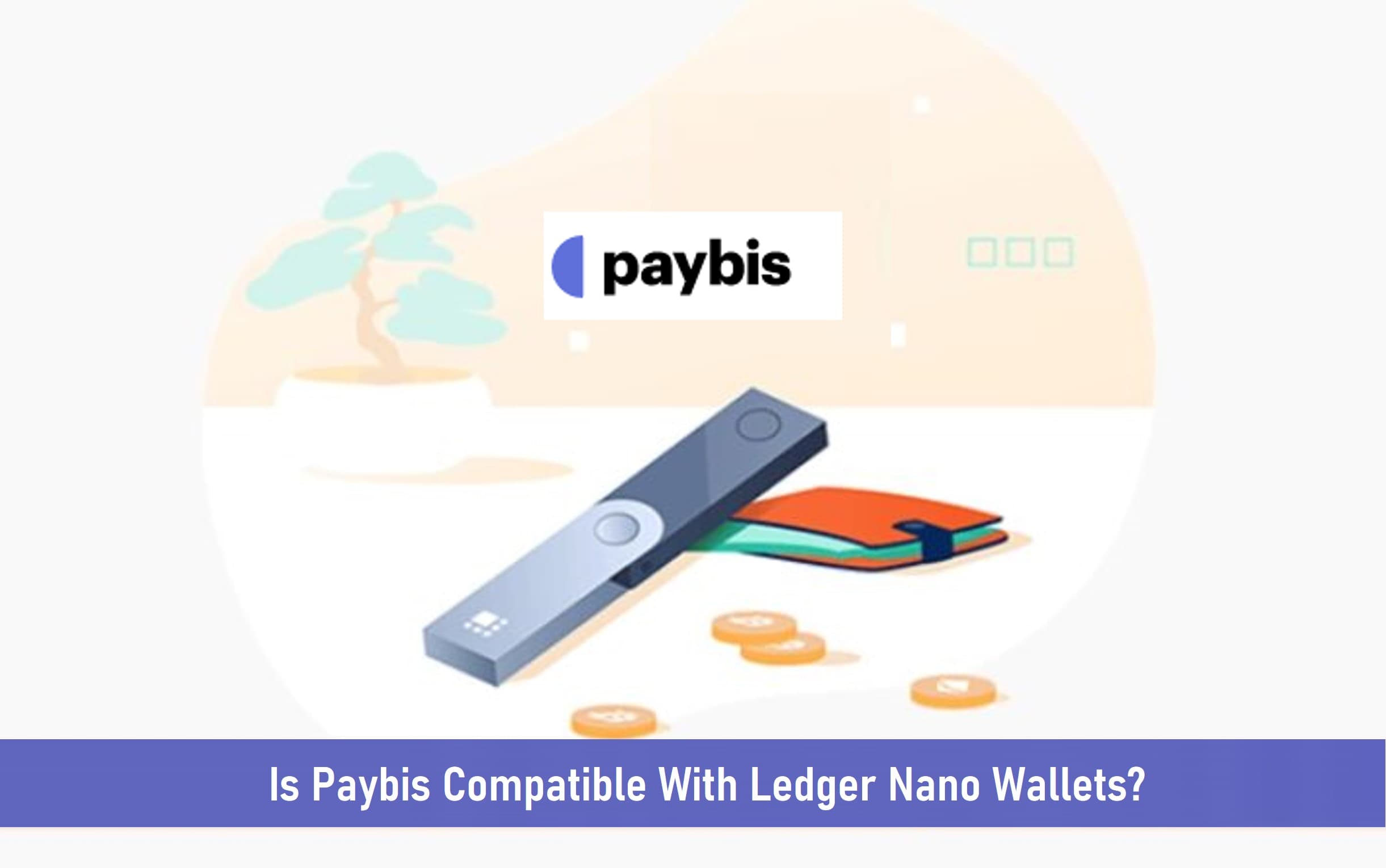 Paybis is a crypto exchange platform where you can buy and sell bitcoin and other altcoins with your credit or debit cards.
The platform's services are available in over 180 countries worldwide, with some of them including low commissions and instant payouts.
Speaking of wallets, Paybis is compatible with all kinds of wallets, and that includes the Ledger Nano Wallets. However, you must ensure that your wallet address is entered correctly to ensure that Paybis is supported on your Ledger Nano wallet.
Key Takeaways
• Paybis is a crypto trading platform where you can buy bitcoin and other cryptocurrencies using your credit or debit card.
• You will have to verify your identity with Paybis if you want to make use of the Ledger Nano wallets for sending or receiving bitcoin and other cryptocurrencies.
• Paybis has crypto wallets for each crypto supported on the platform, which means you can either choose to make use of them or make use of your hardware wallet.
• First-time purchases using your credit card on Paybis do not incur any fees whatsoever, although you may be asked to pay for certain commissions which are not within their control.
SEE ALSO: How Fast Does Paybis Send My Coins?
SEE ALSO: World Most Popular Hardware Wallet-Ledger Nano S and Nano X
A Quick Breakdown of Wallets Supported by PayBis
Wallets that are supported by PayBis are generally classified into:
Hot Wallets
Hot wallets are cryptocurrency wallets that are connected to the internet. These types of wallets are usually very easy to utilize, more flexible, and support more cryptocurrencies. Due to their online status, however, they are usually prone to cyber attackers, regulations, and technical issues.
Advantages of Hot Wallets
They come free of charge.
Your cryptocurrencies are easily accessible on them.
They are user-friendly and very easy to use.
These wallets provide a variety of backup options that Cold wallets may not provide.
Using Hot wallets provided by crypto exchanges like Coinbase ensures that the funds you deposit in the wallet are safe.
Disadvantages of Hot Wallets
Hot wallets do not have the level of security present in Cold wallets which makes them more susceptible to attacks especially since they are online wallets.
Hot wallets run centralized servers which cause delayed, limited transactions and provide an avenue for hackers to infiltrate.
Some Hot wallets do not grant their owners access to the private keys which limits the control they have over their crypto assets.
Cold Wallets
Cold wallets unlike hot wallets are crypto wallets that are not connected to the internet. This category of wallets includes the Ledger Nano X and the Ledger Nano S wallets which Paybis is compatible with.
Cold wallets are very secure with a low rate of compromise although they support a limited number of cryptocurrencies. Hardware wallets also can be expensive, unlike the Cold Wallets which come at entirely no cost.
Advantages of Cold Wallets
Cold wallets are highly secure as they can simply be kept safely in a vault or a secure location, unlike Hot wallets that can easily be compromised by hackers.
The Ledger Nano wallets for instance rely on the Secure Element (SE) and the AES-based encryption.
Since it is completely offline, it provides a greater level of safety.
Disadvantages of the Cold Wallets
They can be quite expensive, starting at $49 for hardware wallets like KeepKey.
Not ideal for quick or regular transactions.
The simplest way to buy Bitcoin on Paybis Instantly
If you are looking to buy bitcoin on Paybis, the simplest way to do that would be to make use of your credit or debit card. To do this, you will simply need to follow the steps below:
Choose your Currency and Amount
Paybis supports 45+ international currencies so you can save on currency exchange costs.
All you need to do is to enter the amount you want to spend to buy bitcoin, and you will immediately see how much you will receive as there are no hidden costs.
When you first buy bitcoin with a credit card, you won't be charged any fee although you may be asked to pay for other commissions. When you're ready, click "Buy Bitcoin."
Pass Account Verification
Before you buy bitcoin for the first time, you will be asked to verify your account. You will need your photo ID and a webcam so Paybis can see it is you. This is done in other to verify your identity.
Enter your Wallet Address
This is where the Ledger Nano wallet comes in or any given wallet of your choice. When you buy bitcoin with a credit card, it will be sent to your provided wallet.
Make sure you have access to it because there is no way to undo the transaction once it has been completed.
After you have made your payment, your bitcoin will be transferred to your wallet and your transaction becomes successful. Keep in mind however that the transactions sometimes may take some time but in most cases not more than 15 minutes so you would need to be patient here.
Final Thoughts
Paybis and Ledger Nano Wallets are compatible and they would make an excellent pair while buying bitcoin on the Paybis platform.
You can make use of any of the Ledger Nano Wallets such as the Ledger Nano X or the Ledger Nano S as they are both supported by Paybis in buying bitcoin.
Read More