Getting Started with Gold Trading
When it gets to Gold Trading, timing is everything!
Experienced gold traders recommend "looking out for the best times" to align your trades.
In this article, we shall explore gold trading and most importantly, the best time to trade Gold even with small capital.
When we say small capital, we mean having at least $2,000 in your gold trading account to accommodate market shocks and possibly losses during daily price movements. The amount required to open a day trading position will also depend on your broker. This day trading position is also referred to as Intra-day margin
Gold is globally recognized as a store of value and a source of earning for markets in cities like Britain and the Middle East, Gold is traded or sold in Ounce or Gram as a globally recognized standard for measurement. 
One peculiar feature of gold trading is its buoyancy and liquidity which makes it very attractive to traders. With a market price of over $1,800, Gold has a very strong market capitalization estimated to currently be around $11.610T.
The amount of ground reserve for Gold is estimated to be 197,000 metric tonnes on a conservative side.
In the international market, gold is traded against the US dollar. So we shall use the XAUUSD Gold pair when we refer to Gold trading.
As a precious metal, Gold trading involves a lot more targeting. That is why it is important to spot the choicest time to trade the gold with regards to price action and a corresponding trade volume of XAUUSD transactions.
Price action means that the Gold market is witnessing good volatility with increased chances for profit.
When the Gold market is buoyant, it also means it's more liquid and there is an increased chance to trade.
As we explore the best times to trade Gold (XAUUSD), let examine what period is Gold traded the most.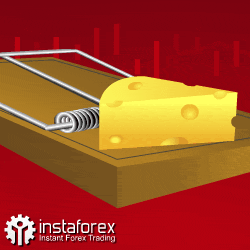 What Session is Gold Traded the Most?
The best times to trade Gold are majorly the New York Session (United States) and London Session (United Kingdom) trading sessions which account for more than half the total financial assets trades online.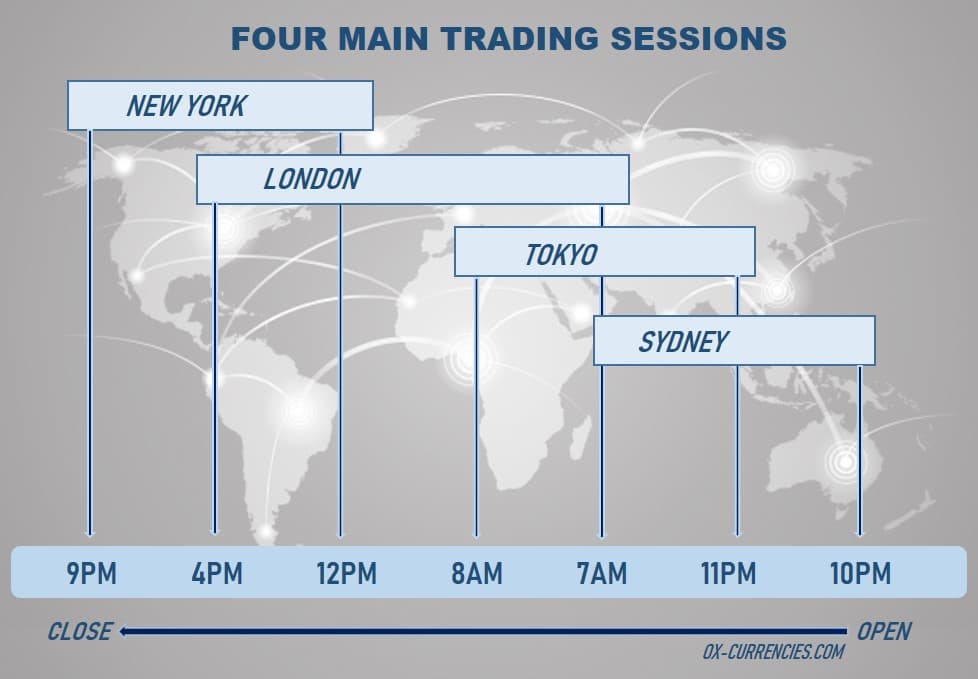 Tokyo (Japan) and Sydney (Australia) trading sessions add up to the numbers in terms of total market capitalization for Forex, Crypto, Indices, Commodities, and other assets.
In financial asset trading, market session's overlays are marked by high liquidity, and the likelihood of realizing a propitious trade is much higher.
This is because the volume of financial proceedings is set by the number of open markets and the hours during which the market overrun itself.
The Best Hours to Trade Gold XAUUSD
The best hours for trading gold is between 7:00 to 17:00 GMT due to high market volatility. Trading activities within this period are at their peak with the major leaps in Gold prices for profit.  
These 10 hours are characterized by major market moves with the possibility of witnessing 100 to 150 pips in the Gold pair.
The Effect of Economic Data Release on Gold
The price of XAUUSD reacts more to the economic data reports of the U.S. because Gold is traded against the US Dollars.
In other words, news reports released during the New York trading session should present excellent opportunities to trade short-lived Gold trends formed from these economic data reports.

The Best Time to Trade Gold XAUUSD Market – Volume & Volatility
The best time to trading Gold is when market sessions overlay, this is the time frame when financial markets become very liquid as a result of the higher number of traders actively trading in the market.
This period connotes when there are very high Buy or Sell sentiments
This timeframe is characterized by increased volume & momentum to drive the XAUUSD price trends & trend breakouts.
Also, the likelihood of economic pronouncement or data release could ignite a rally in the Gold pair.
EU and United States Market Overrun: [13:00 -17:00 GMT]
Financial markets are highly active when the two biggest trading centers in the world are overrun. 80% of the final average trade volume daily mostly happens within the United States and EU trading sessions.
With these high numbers, day traders are advised not to stay all day in front of a screen as these hours are ample for deriving significant profit trading on the financial markets.
Asian & EU Market Overlay: [7:00 – 9:00 GMT]
The next best time to trade XAUUSD is within the Tokyo and EU Market Period Overlay – when traders from both Asia and Europe have the privilege to respond to EU economic data.
The open market session in London is also fickle as EU traders usually react to overnight updates. The hours when the market sessions overrun is the time you have to target Gold trades.
What are the Best Days to Trade Gold?

Despite that the Gold trading is open 24 hours on all 5 business days of the week, particular days are considered the choicest and, trading on such days should produce the best trading returns.
The best days for trading Gold suggest that Tuesday, Wednesday & Thursday brings in the best results since the highest number of XAUUSD transactions occur during those days.
SEE ALSO: What are the Best Days of the Week to Trade Forex?
Best EA Forex Robot for Trading Gold
The Forex Gold Investor is a "Set and Forget" system as hundreds of models were tested and integrated into two complete strategies, having selected the best performing models.
We see the Forex Gold Investor as a tool to scientifically extract profits from the gold market. Precious metals have become a store of value and investors are exploiting gold's safe haven and investing therein big time.
We think this is one of the few, perhaps the best FX robot in terms of gold trading. 
The MT4 chart below reveals the Forex Gold Investors setup on a REAL trading account with ICMarkets. With an equity balance of $463.69, the account has recorded a consistent growth of +87.7% in a space of 4 months.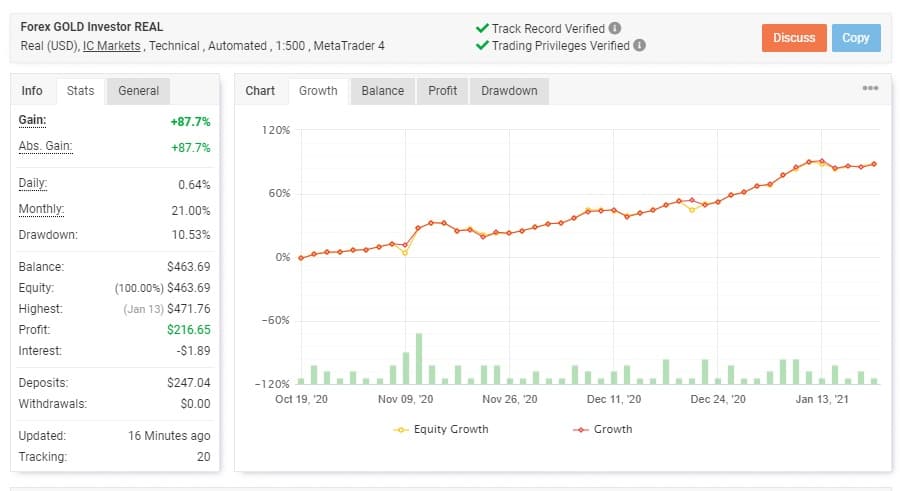 How to use
Forex Gold Investor comes with a click through installation wizard that installs package from start to finish.
Download package, Install (about 2 minutes duration) and start using in minutes.
Click on the "Plus" sign on your MT4 navigation panel, Forex Gold should appear on the dropdown menu.
Drag the gold forex robot into your MT4 platform and wait for price triggers.
Pros
Perfect for traders with any experience level.
Easier to trade gold than currencies as the market moves in a linear trend.
Equipped with 2 proven trading strategies.
Unique Broker Spy Module for detecting spreads, slippages, and effective money management.
1 real account, multiple demo accounts.
60 days unconditional money-back guarantee.
Cons
Limited to only gold trading excluding other precious metals.
No strong competition on FX gold robots and their strength cannot be fully ascertained.
Pricing
$197 (One-off payment)
Discount
10% Off – CODE: 10AP2020

Where Can I Trade Gold?
You can trade Gold through funds on any of the exchanges, like an SPDR Gold trust account. The exchange holds the Gold in reserve while its price movement reflects on your account.
Why Should You Trade Gold?
One of the reasons why you should consider trading Gold is its intense market volatility compared to other forex pairs.
For instance, major currency pairs frequently fluctuate roughly 8% in a year, while the price of XAUUSD has at times risen by over 100% in just a few months.
Despite that the price of Gold is pretty higher in terms of spread & commission than it is for FX currency pairs, this sizeable price movement still ends up making it more profitable when we consider the overall profit potential.
For Example
The cost of trading EUR/USD is often lower than 0.01% of the lot size, while the cost of trading spot Gold is nearly 0.02% – but no one cares when the prospective profit in trading Gold can be 10 times what you'll get trading EUR/USD. 
The Finest Gold Trading Strategies
Choosing the best Gold trading strategy/strategies for use requires that you oversee the possibility of trading Gold with Fundamental or technical analysis, or the combination of the two.
Tips for Trading Gold
Gold trading is worth it as the price often fluctuates and trends greatly.
Virtually all Forex brokers provide Gold trading accounts.
Use a six-month trend to trade as new breakouts are usually excellent.
Trade on a price breakout or a pullback after the breakout
To know the technical analysis signals that are very likely to perform better, use Fundamental analysis.
Use some type of trailing stop to exit winning trades.
Avoid overnight swap fees if you want a trade to remain open for a considerable number of days
Make use of a hard stop always that relies on the value of the ATR indicator. Tight stops (average of the daily ATR) usually give nice results
If the dollar index of the U.S. is trending up, you may feel that's the best time to make short trades in XAUUSD priced in US dollars. If it's the other way, then long trades may be your next option.
How to Day Trade Gold
Gold is much suitable for day traders.
The benefit of day trading Gold is that you eliminate the cost of overnight swap fees which can be quite huge on several Gold brokers.
The major drawback is that the spread with a commission for trading Gold is overpriced compared to the major FX currency pairs, but this is made up for through the big mid-price movement in XAUUSD.
SEE ALSO: Day Trading Strategies for Beginners
Gold day traders are most advised to use the long-term trend:
If the price is more than it was over the last six months, go VERY BULLISH
If the price is more than it was in the last six months but less than a few of the prices attained ever since, be LESS BULLISH.
If the price goes below what it was in the last six months, be VERY BEARISH.
If the price goes below what it was in the last six months but higher than a few of the prices attained ever since, be LESS BEARISH.
If the price has displayed little movement in the last six months, trade REVERSALS at evident areas of support & resistance.
Gold day traders need to use small time frames to modify entries similar to the above points.
Trading Gold with an FX Broker
Opening an account with an FX or brokerage providing trading in spot Gold is quick, practical, convenient, and profitable for anyone who wants to stake just a few hundred/thousand dollars on Gold.
A large number of FX brokers offer trading in spot Gold set in U.S. dollars and a relative number of them also present Gold priced in other major currency pairs like Euro or the Australian Dollar.
Virtually every CFD or Forex broker offering Gold permits trades as low as ten ounces of Gold and some even go to as little as one ounce.
Trading Gold at an FX or CFD broker is likely to have two disadvantages which you should know beforehand.
The commission & spreads required may be very high, but you can avoid that by using brokers that present a reasonable low offering in terms of fees.
A probable bigger issue (except you are only day trading) is that brokers will normally deduct a fee on each day you retain an open trade past 5 pm New York time. Creating an Islamic trading account is one way to bypass this.
Swap fees infer that if you are leaving a trade open for several days, weeks, or months, you have to be certain such trade is performing well enough to justify your action.
A few brokers display these fees on their website which is dynamic as the days go by, and are usually designated as Tom or next, swap, or overnight financing fee.
If your Forex broker doesn't publish these fees on their website, you ought to spot the present rates within their trading platform.
Read More