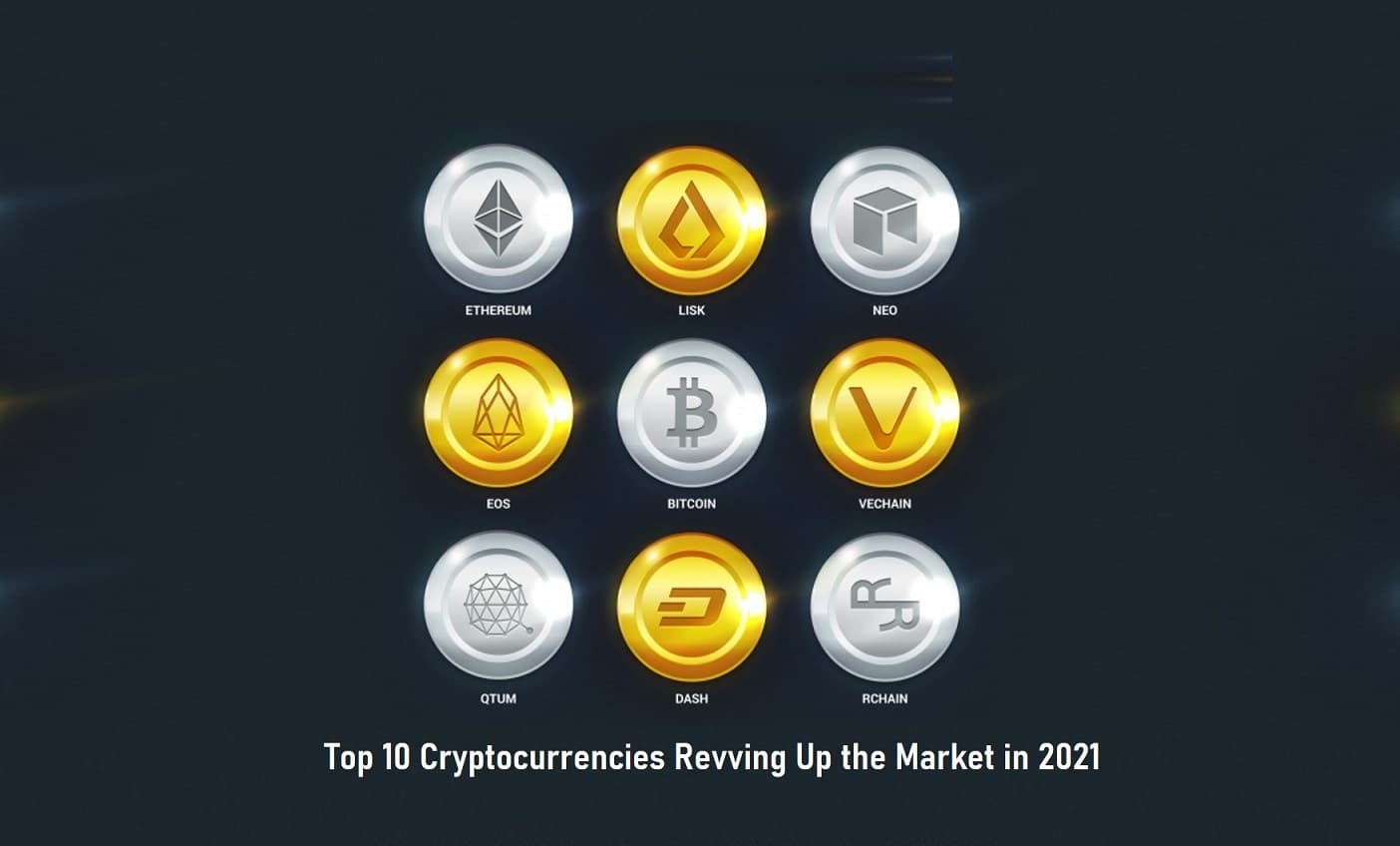 Updated: January 20, 2022
The World of Cryptos
Top 10 Cryptocurrencies Revving Up the Market in 2022
When cryptocurrency is mentioned, Bitcoin (BTC) mainly comes to mind.
New investors look out for opportunities, first with Bitcoin while ignoring other viable coins.
With more than 6000 cryptocurrencies trading actively on the crypto-market with a handful of relevant ones. We believe that there are more uncovered gold mines waiting to be exploited.
If you are serious about investing in the cryptocurrency market or you wish to diversify your portfolio, these top 10 cryptocurrencies listed below are currently revving up the market this year 2022, and are worth your attention.  
[mcrypto id="1412″]
Please note that top 10 ranking could change due to market conditions and may change our already published rankings.
Now let's get to the details…
Bitcoin (BTC)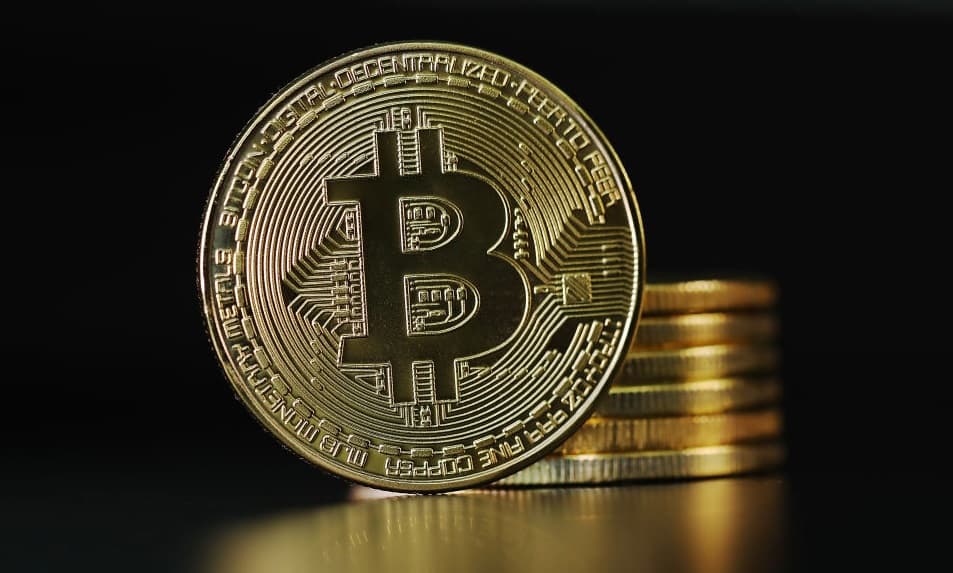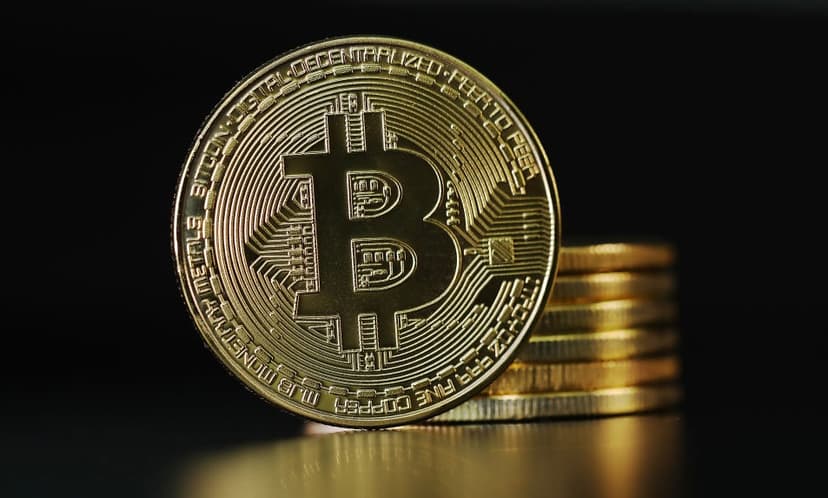 Bitcoin tops the list being the main driver of the crypto-market with over $217 billion market capitalization establishing its authority as the most liquid coin.
What makes Bitcoin unique?
In October 12, 2009, Bitcoin gained for the first time after its release and was worth $0.0009. Since then, Bitcoin has maintained an upward trend getting to an "All time high" of $20,089 in December 18, 2017.
Year 2020 no doubt has been a turbulent year not only in the crypto-market but the global financial market as well. Bitcoin plunged to a 3-month low point of $4,916.78 as at March 12, from $7189.94 in January 1, 2020 owing to the novelty Corona virus.
As at the time of this draft, Bitcoin retraced it earlier start, revving up the market exponentially.
In August 29, 2020, Bitcoin touched $11, 535.20. Analyst believed that Bitcoin being a new and modern way to receive and settle payments online will take control of the payment system.
Many online businesses will continuously adopt it, revving up its demand.
Antoni Trenchev, the co-founder of NEXO discussed Bitcoin's 9,000,000% rise in the last 10 years with Bloomberg. His outlook on Bitcoin was that the price will touch $50,000 by the end of 2020.
We look forward to this prediction and the underlining impact on the global financial system.
With 21 million coins in circulation, mining BTC gives a block reward of $6.25 BTC.
If you're looking for an investment of the future with prospects of massive gains and stability, Bitcoin is the perfect choice.
SEE ALSO: 14 KEY Tips You Should Know Before Mining Bitcoin
SEE ALSO: World's Most Popular Hardware Wallet – Ledger Nano S and Nano X
Ethereum (ETH)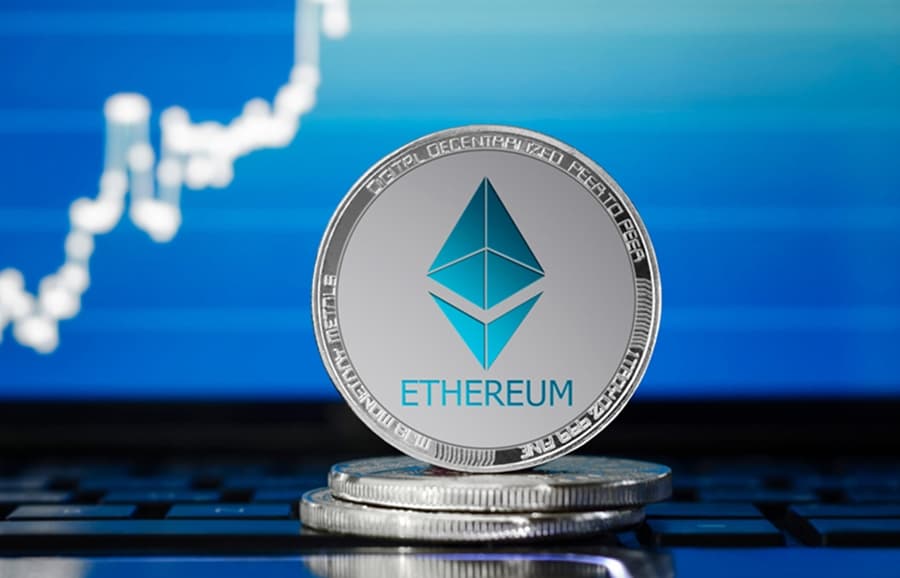 Many who missed Bitcoin's rush after its debut in 2009 may now have another chance, though with a similar and a much more affordable coin…Ethereum.
What makes Ethereum unique?
Ethereum is the second largest cryptocurrency behind the Bitcoin by market capitalization and price per coin. In August 2018, Ethereum touched $40 billion in capitalization.
ETH's affordability attracted more investors, further increasing its market cap. Currently, Ethereum's capitalization stood at $44.55 billion with a daily market supply of $112.10 million.
Data obtained revealed that market capitalization rose by 1.96% from $43.69B to $44.55B in 24 hours.
Breaking out from its historic price band of $200 and $250 in the last 5 years, it may be time to reconsider Ethereum currently revving towards the $400 mark.
Big owners or large investors in Ethereum are referred to as ETH Whales. An ETH Whale could own up to a 1000 ETH or more. 
Some analysts have predicted ETH getting to the $1000 mark by the end of 2020. That may rather be ambitious for speculators, but it's not also impossible.
If you're interested in mining Ethereum…
Ethereum delivers one new block every 15 seconds while Bitcoin creates a new block in 10 minutes. There are over 100 million Ethereum in existence with no clear limits on the number of Ethers than could come into existence.
There are no early or late timings to get onboard. What differentiates every investor is motive, strategy and financial power.
Ethereum copies the market trend of Bitcoin closely making it largely predictable. With Ethereum's replicating pattern, investors have a positive sentiment towards the former as they rarely can rival each other.
Tether (USDT)
Ranked #3 by CoinMarketCap, Tether had some controversies during its launch claiming that each token was backed by one USD.
The creators of Tether wanted a currency that would mirror the USD in form of a digital dollar. Tether was launched to become a stable dollar alternative.
What makes Tether unique?
Tether is known to be a "Stable Coin" currently trading at $1.00 with a market capitalization of $10.03 billion. This digital currency is fairly liquid with a circulating supply of 10.00 billion USDT.
If you're keen of investing in a more stable and less volatile cryptocurrency, then Tether may be your preferred choice. But with less volatility means lesser risks and returns.
To own a Tether, cash is converted to digital currency (Tether) to benchmark or "tether" the coin to the value of the target currency, USD, EURO and YEN.
Tether is issued on Ethereum, TRON and Omni blockchains.
According to Tether's website, it prides in its transparency, backing all Tethers by its reserves at a 100%. Trading figures on the value of its reserves are available in its daily publication at least once a day.
Ripple (XRP)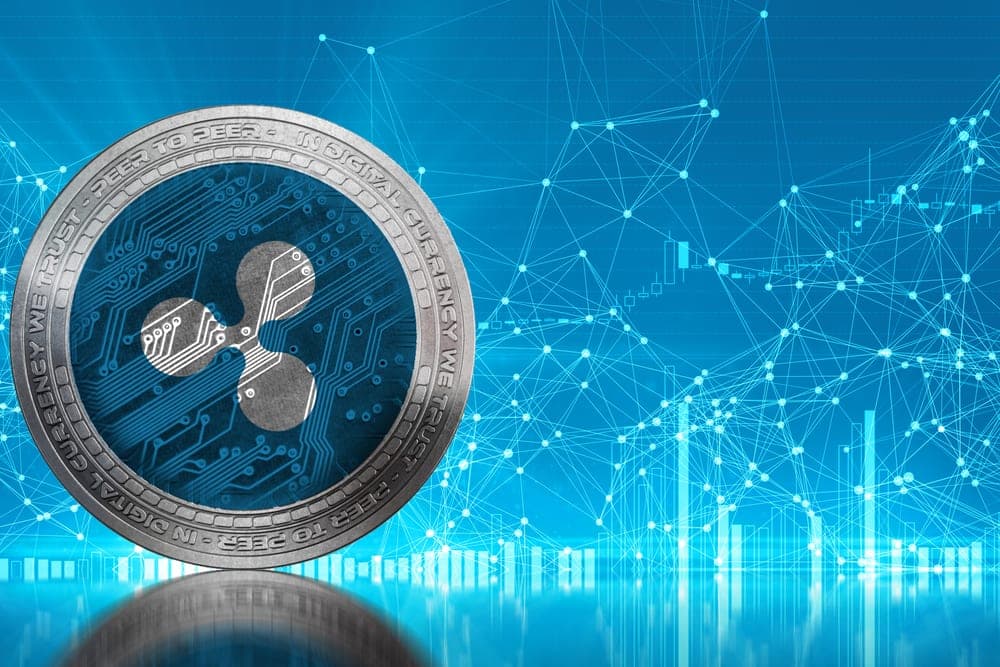 Ripple XRP runs on a digital platform known as RippleNet and it is owned by Ripple Labs Inc.  Ripple is the fastest growing and most scalable digital asset supporting real-time global payments.
It was built to mediate for cryptocurrencies and other Fiat exchanges.
Ripple's platform is open-sourced and runs on a more advanced blockchain technology, with this, it has released about one billion coins outpacing Tether.
It has also set up plans to release this volume every month meaning more volume and liquidity in the market.
What makes Ripple unique?
Ripple plays a dual role as a means of payment settlement and a currency.
A few weeks ago, the United States Consumer Financial Protection Bureau commended Ripple's efforts in simplifying payment processing and promoting better transparency in the financial market.
Today, Ripple trades less than $1, investors who bought XRP at its launch or closest to its earlier known price should be earning about 4,586.95% ROI.
CoinMarketCap ranks Ripple at #4 after Ethereum. Its low price entry is attractive if you're testing the waters and have minimal capital to invest per coin.
Risk exposure per coin is minimal compared to BTC and ETH trading at five and two digits figures respectively.
If you're considering trading volume at low entry prices with the benefits of faster transaction processing, then Ripple could be a cryptocurrency to consider.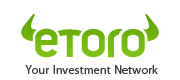 Chainlink (LINK)
September 2017, The CEO of Chainlink Sergey Nazarov raised an Initial Coin Offering to the tuned of $32 million creating 1 billion link tokens.
November 2018, Chainlink acquired Town Crier, an authenticated data feed for smart contracts also known as oracle.
May 30, 2019, the decentralized oracle provider went live on Ethereum with Chainlink mainnet which enables smart contracts respond to actual events with premium security and reliability.
Originally, Chainlink is a decentralized oracle network bridging the gap between the real word and the world of blockchains. 
What makes Chainlink unique?
Chainlink is ranked at #5. A single token known as a link trades at an average of $17.  Its market capitalization stands at $4.69 billion, about a billion lower than Bitcoin Cash.
According to MSN in one of its publications "Chainlink is Rising in the Cryptocurrency World…", it buttressed that Chainlink has now entered the fray, with Google Trends indicating people are searching for news about the coin. A Reddit community has attracted over 20,000 members and— for better or worse—it has been often mentioned on 4Chan's /biz/ finance board.
Is Investing in Chainlink worth it?
Nairametrics referenced Chainlink as one of the fastest growing currencies in the world following positive rallies in recent times. Many investors who own Link tokens are smiling to the bank with 100% ROI.
Bitcoin Cash (BCH)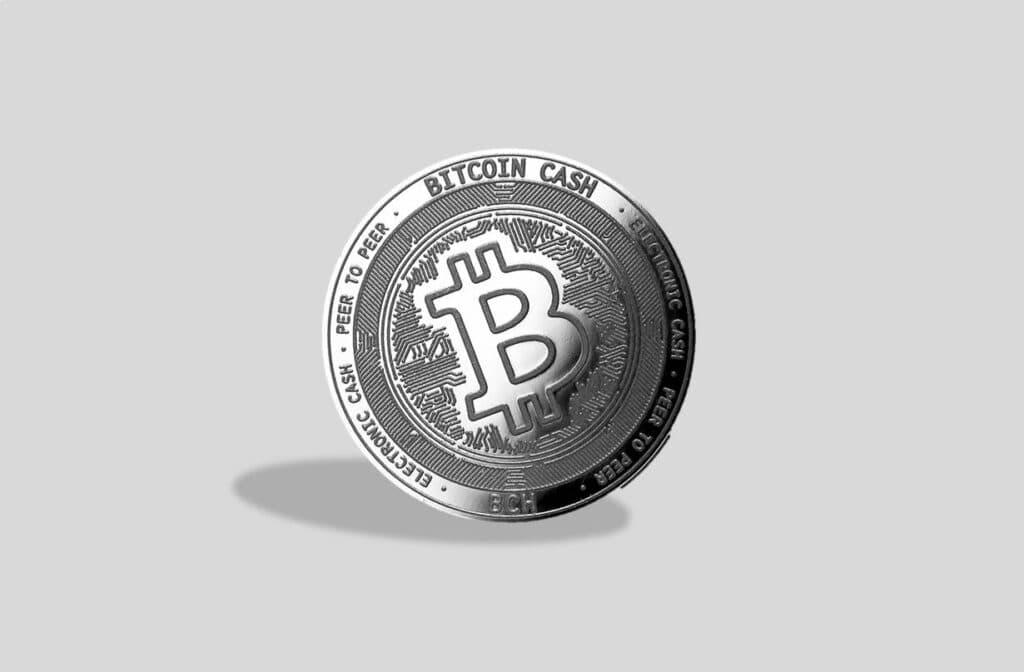 Ranked #6, Bitcoin Cash is a fork of Bitcoin, it was created in 2017 after the launch of Bitcoin in 2009. A year later, Bitcoin cash split into Bitcoin Cash and Bitcoin SV.
Trading within the $250-$270 band, Bitcoin Cash market capitalization is half the size of Tether at $5.70 billion. Its 24 hour supply depth is 1.81 billion BTC Cash.
What makes Bitcoin Cash unique?
Nicknamed as the "Sound Money of the World" Bitcoin Cash, is a spin-off from Bitcoin as a valid "peer-to-peer Electronic Cash" payment system. Bitcoin Cash global adoption and unrestricted growth is impressive and it shows no signs of slowing down.
The users of Bitcoin Cash prides on its reliable transaction confirmation processes backed up with extremely low fees further decentralizing the currency.
The interesting part is that all Bitcoin holders as of block 478558 are also holders of Bitcoin Cash.
The easiest ways to own Bitcoin Cash is to work to earn it or deposit cash on a Bitcoin exchange which in turn is converted to Bitcoin cash after it is traded.
Bitcoin Cash is not a cryptocurrency for speculation. It serves mainly as a means of exchange through Peer-to-Peer transactions eliminating third-party interference.
Its global acceptance by businesses online makes it easy, secure and fast to spend being one of the most recognized currencies on the planet.
Litecoin (LTC)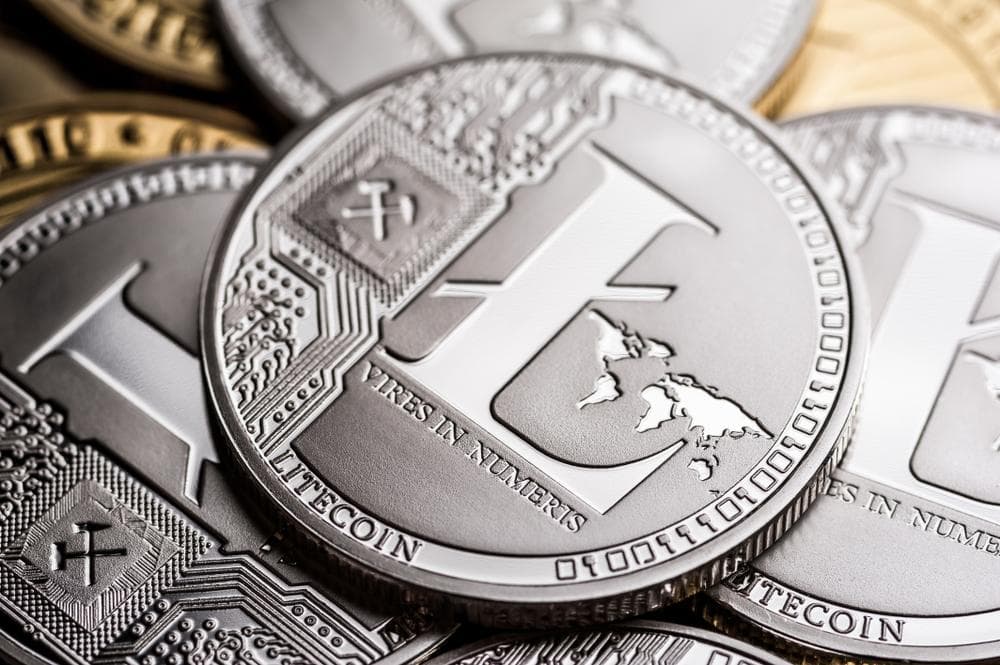 Litecoin nicknamed "The Real Smart Money" was designed to transform future global payments at lesser transaction costs.
Litecoin (LTC) uses the same peer-to peer cryptocurrency model as Bitcoin but its cryptographical algorithm is different.
LTC is an open-source software released under the MIT/X11 license. Its technology propels quick confirmation of transactions combined with a robust personal finance control feature.
Litecoin is fast becoming the cryptocurrency of the future embracing global payment standards and low transactions fees for customers and businesses.
What makes Litecoin unique?
Ranked #7 by CoinMarketCap, Litecoin is very liquid offering 24 hours circulating supply of about 65 million LTC which makes it readily available for purchase and conversion into your local currency.
When processing huge or smaller transactions, Litecoin charges extremely low transaction fees than what is obtainable with Credit cards and other payment systems. This makes LTC ideal for businesses of any scale.
Litecoin transactions are one of the fastest in confirmation speed. It generates a block every 2.5 minutes, a lot faster than Bitcoin in 10 minutes. This means that money gets to your beneficiaries faster, "time is money".
Is Investing in Litecoin worth it?
In recent times, Litecoin has formed a lot of strategic partnerships with companies like Ternio to release the Litecoin card, BitcoinRewards to help earn LTC by shopping online. Litecoin partnered with MeconCash to enable seamless cash withdrawals in over 13,000 ATMs across South Korea.
These big moves are solidifying Litecoin's base as a reliable cryptocurrency of the future retaining its position amongst the top 10 cryptocurrencies revving up the market.
With an entry price of about $63/LTC and a market capitalization of $4.11billion, Litecoin sure has promising potentials to making giant leaps in the nearest future.
Bitcoin SV (BSV)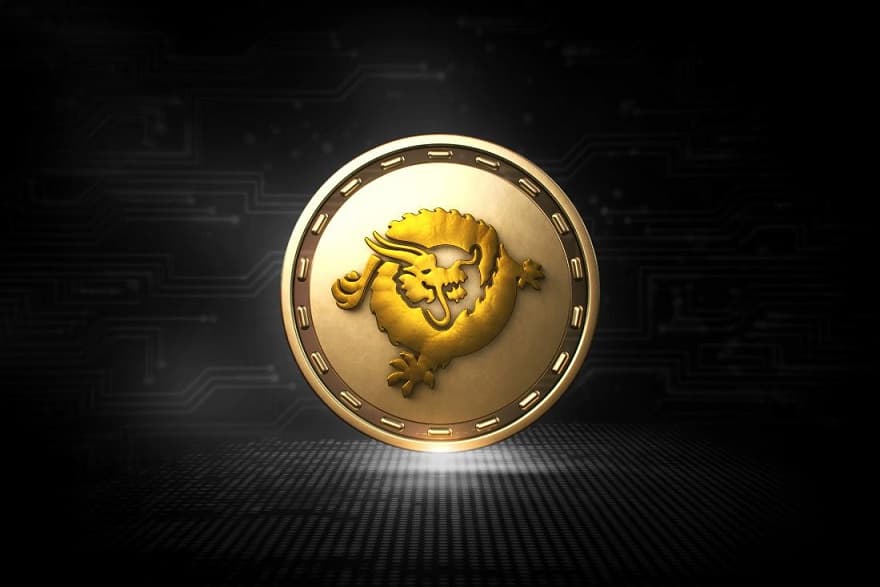 In November 18, 2018, the split of Bitcoin birthed Bitcoin Cash and Bitcoin SV. Bitcoin SV (Satoshi Vision) is a fork of Bitcoin Cash with the main goal of solidifying the peer-to-peer transaction objectives with an improved level of security, lowering merchant costs and improving user experience.
What makes Bitcoin SV unique?
Ranked at #8 by CoinMarketCap, BSV market capitalization is $4.31 billion, Bitcoin SV is worth about $195 with a circulating supply of 18.48 million BSV.
If you're interested in mining Bitcoin SV
Bitcoin SV adopts the same mining protocols as Bitcoin. The block reward per block is 6.25 Bitcoin SV, a 50% reduction after the first Bitcoin SV halving that occurred in April 10, 2020.
Bitcoin and all its derivatives (Bitcoin SV and Bitcoin Cash) all have 21-million-coin cap stated in Satoshi Nakamoto's whitepaper.
Is Bitcoin SV worth investing in?
Bitcoin and its hard fork derivatives bare similar functionalities boosting Bitcoin SV dominance along the number 1# cryptocurrency in the world.
It is expected that Bitcoin SV has similar market fundamentals with Bitcoin and would imitate BTC is more ways than one. This gives us the premonition that its growth fundamentals would become exponential in months to come.
To buy Bitcoin SV, you need to download a wallet on its website.
Crypto.com.Coin (CRO)
Crypto.com was created in 2016 to speed up the development of cryptocurrencies by initiating the Card App and Crypto.com Wallet. These products enable you buy and sell cryptocurrencies without difficulty.
What makes Crypto.com.Coin unique?
Ranked #9, Crypto.com is priced at $ 0.181738 making it within reach just like Ripple (XRP) trading less than one USD.
Its market capitalization at $3.58 billion shows it is fairly liquid. It has 24 hours circulating supply of about 20 million CRO and a max supply of 100 million CRO.
CRO is secure, protected and permissionless meaning that users have control over their own data.  Transactions on CRO are instant with relatively low fees.
Is Investing in CRO worth it?
Crypto.com is a coin for diversifying one's portfolio. New comers to crypto-trading can attempt CRO with little capital.
Binance Coin (BNB)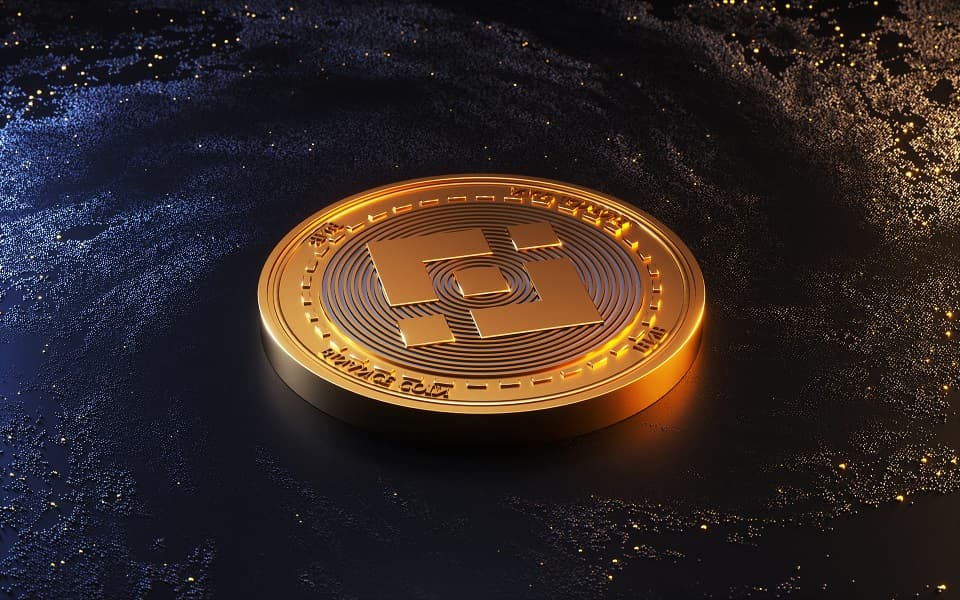 Binance Coin is an Ethereum based ERC-20 token used to pay on the Binance exchange network and trade cryptocurrencies.
Launched in July 2017 by a Chinese-Canadian business executive- Changpeng Zhao, Binance raised over $15 million Initial Coin Offering ICO positioning it as the world's largest cryptocurrency exchange desk.
Binance vision is propelling the world's leading cryptocurrency exchange spanning the entire ecosystem.
Binance is built on the premise of global freedom where money can be deployed seamlessly without any limitation. Its aim is to be the infrastructure for powering the blockchain ecosystem.
What makes Binance Coin unique?
Binance coin transacts strictly on cryptocurrencies only compared to other exchanges that deal also in fiat currencies.
Ranked #10, Binance surprisingly has an impressive market supply of 144 million BNB higher than Litecoin, Bitcoin SV and Bitcoin Cash put together. Binance is the most active market trading BNB. It trades at an average market price of $23.
Is Investing in Binance Coin worth it?
Considering its one year performance starting from September 2019, its lowest point was $12.28 as at Dec 17, 2019. It then surged, consistently maintaining an upward trend to the range of $21 in April until it fell to a low of $13.72 in April 11, 2020 due to the Corona virus.
BNB has since recovered, trading within the range of $21-$23 as at August 31, 2020.
With Bitcoin driving the cryptocurrency market, it is expected that these top 10 coins will rev up the market alongside BTC.
Final Thoughts
Trading cryptocurrencies is risky due to a high level of volatility within the crypto-space. However understanding the dynamics and implementing a sustainable trading strategy, cryptocurrency trading is the new gold.
Trading any these top ten currencies should be done with proper guidance and investment advice from your trusted financial adviser.
Read More