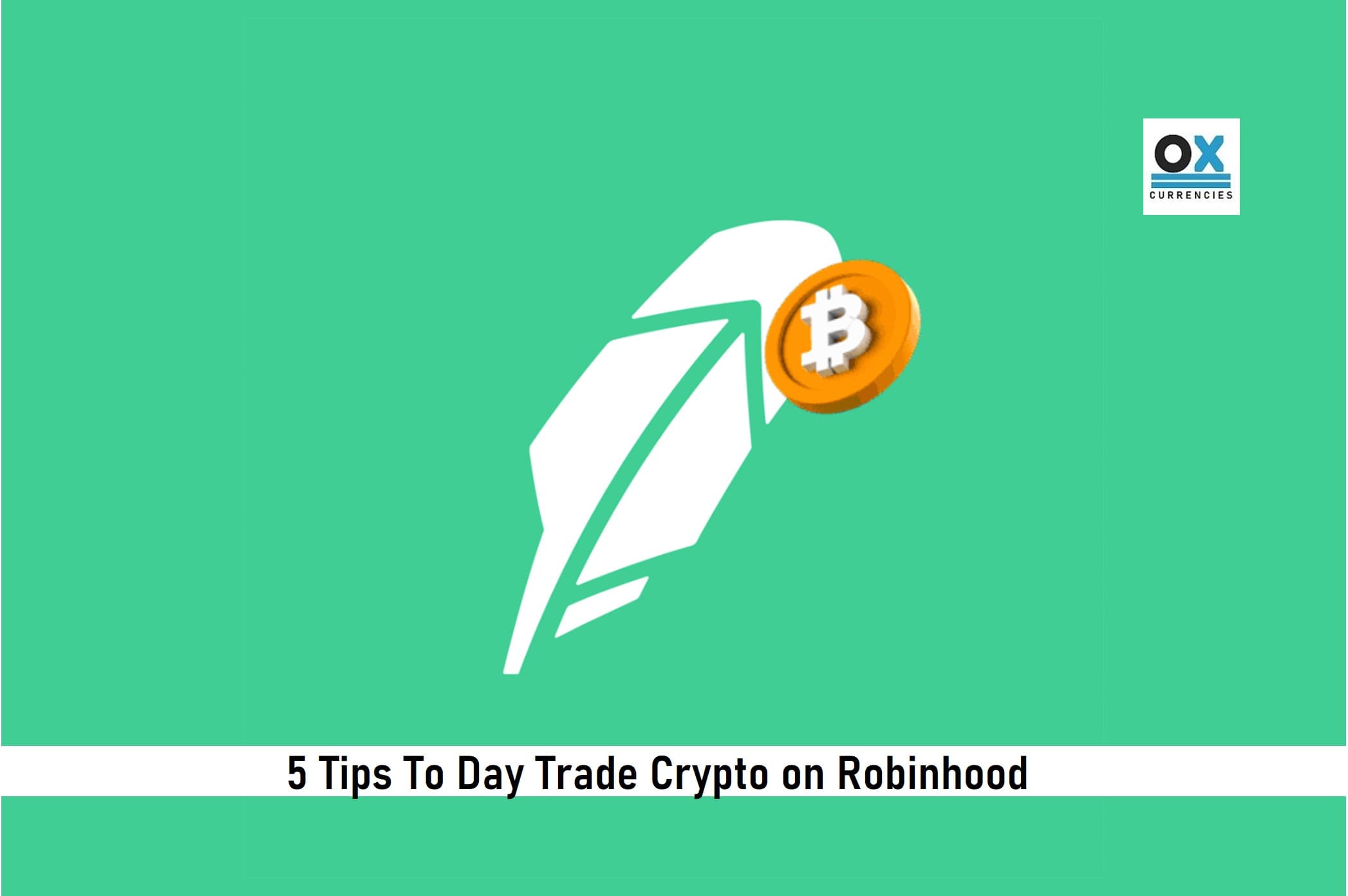 Irrespective of the platform you trade with, trading crypto is risky. However, some platforms possess some features that enable efficient trading, one such platform is Robinhood.
Robinhood is a commission-free investment app for trading stock, crypto, FX and other assets.
Although crypto day trading is available on Robinhood 24/7, it has as much risk as the profit, so you need to do your research and learn as much as possible to avoid daily losses. This article will provide tips for day-trading your cryptocurrencies on Robinhood. Keep Reading!
Key Takeaways
 • You can day trade crypto either on the Robinhood website or app by creating a trading account with Robinhood and funding it with U.S. dollars. To open a new Robinhood account, you must verify your identity.
 • Day trading involves buying and selling (or selling and buying) the same stock or ETP within a single trading day. You've made a day trade when you open and close the same options contract(s) within a single trading day.
 • Day trading crypto on Robinhood is as easy as trading stocks, ETFs, and options, with the difference being that there are no trading hours for cryptocurrency. You can trade crypto on Robinhood any time of the day or night—there are no restricted trading hours.
 • Crypto-day trading is a short-term trading strategy based on purchasing and selling crypto assets on the same day.
 • The number of cryptocurrencies you can trade on Robinhood is lesser than those you can trade on some of the popular crypto exchanges in the United States and worldwide. The major coins ether (ETH) and Bitcoin (BTC) are available, along with less than a dozen others, such as Dogecoin (DOGE).
 • When you day trade crypto on Robinhood, there are no transaction fees for the trades compared to other popular exchanges. The company generates its revenue from the process of fulfilling your orders—called order flow.
 • Robinhood is a great place to trade crypto, especially as a beginner with little experience. However, as a beginner, you will need to conduct extensive research, invest in signals, and learn as much as possible to avoid losing money.
 • On the Robinhood platform, many different forms of trading instruments are available, such as stocks, ETFs, commodities, options, cryptocurrencies, etc.
SEE ALSO: 7 Reasons Why Investors Lose Money in Cryptocurrency Investing
SEE ALSO: How to Start Investing in Bitcoin with a 100 Dollars
Tips To Day Trade Crypto on Robinhood
1. Limit your trades to three a day. If you make four or even more day trades, i.e,  buying or selling (or selling and buying) the same security within a single day, over any five business days in a margin account, and those trades account for more than 6% of your account activity over the period, your account would be flagged as a pattern day trader account.
Once it is flagged, you will have to fund and maintain the flagged account with a minimum of $25,000—permanently. So ensure you pay close attention to your trades to avoid falling into this trap set by Financial Industry Regulatory Authority (FINRA).
2. Crypto trading is risky and much more is crypto day trading on Robinhood, so think wisely before taking your next step when using Robinhood to trade cryptocurrencies.
 In general, day trading is not just for anyone, especially if you have limited resources or investments. It is also not advisable for anyone who lacks trading experience and has a low-risk tolerance because, as a day trader, you must always be prepared to lose all the funds you use for day trading.
3. Given the risk involved in day trading activities, ensure you don't fund your day trading account with student loans, mortgages, retirement savings, emergency funds, home ownership funds, or funds for daily living expenses.
4. Before day trading any crypto asset, ensure you do your research on which proven day trading strategies, such as scalping or range trading, are appropriate for it.
You should consider day trading the asset when you have developed a winning strategy backed by research with detailed plans for entry and exit. On no occasion should you buy and sell based on what other traders are doing or even your gut feelings to avoid losses.
5. Day trading comes from traditional markets. In contrast, crypto day trading requires knowledge and understanding of cryptocurrencies and how Blockchain technology works to ensure you consistently find successful trading strategies.
So ensure you have deep knowledge about cryptocurrency before delving into crypto day trading on Robinhood.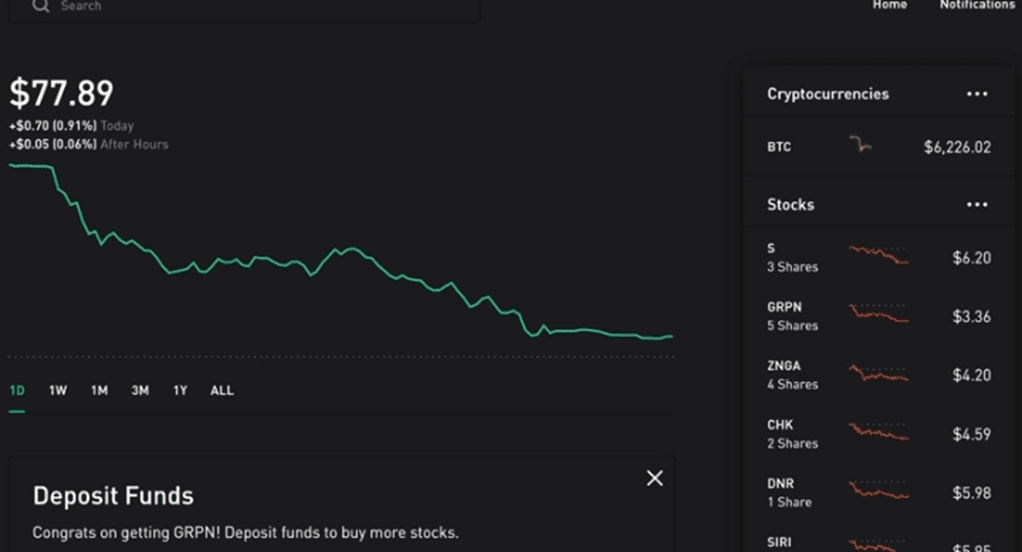 Robinhood Overview
Robinhood is an online exchange, broker, and investment organization that provides you with different market services and a well-designed platform interface to encourage young and inexperienced investors interested in investing to invest more conveniently and affordably.
It also has an excellent mobile app with which you can visualize your diversified portfolio and access accurate and timely information from the world of stocks and cryptocurrencies.
Frequently Asked Questions (FAQs)
Q1. Can you day trade crypto on Robinhood?
Yes, you can trade crypto on Robinhood just like stocks and options with no barriers to trading hours.
Q2. How many times can you day trade on Robinhood for crypto?
In day-trading crypto on Robinhood, you are limited to just three-day trades in a five-trading day period.
Final Thoughts
When day-trading cryptocurrencies on Robinhood, you can turn on the  Pattern Day Trade Protection, a safety feature by Robinhood that automatically send you a warning once you have made three-day trades in a specified period to prevent being flagged as a pattern day trader by FINRA.
Follow these simple steps to turn on this feature on the mobile app to control your day trading.
Click on the account icon in the bottom right corner of your app.
Click on Account Summary.
Scroll down and click on Day Trade Settings.
Toggle Pattern Day Trade Protection On or Off.
Finally, as long as you abide by all the rules and regulations regarding day trading on Robinhood, you can trade your cryptocurrencies as much as you want with Robinhood's zero-commission trading policy.
Read More