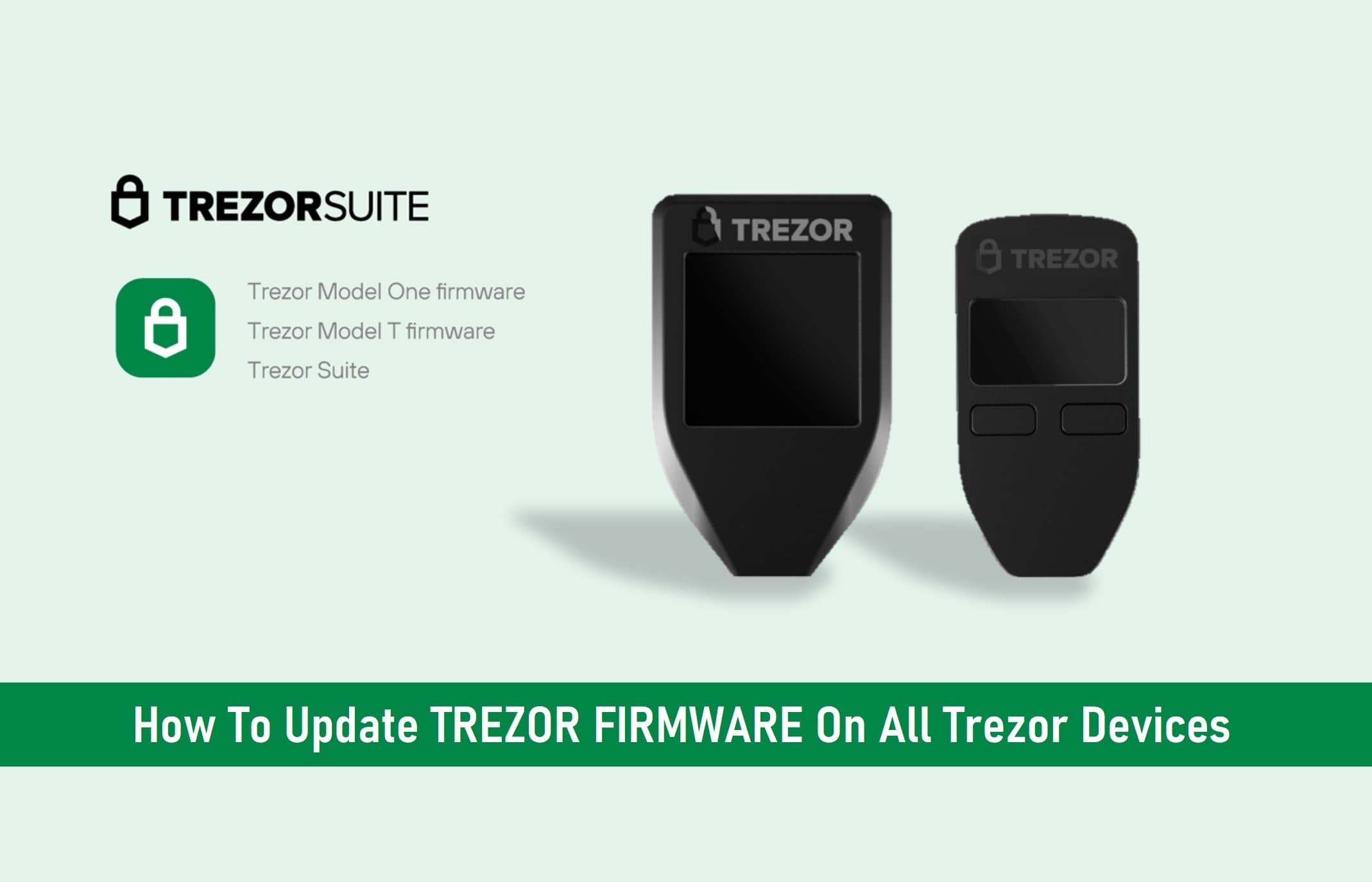 Most hardware devices that have a set of software computer programs controlling their functionalities require periodic updates to continuously remain efficient and provide their users with an improved user experience.
The software computer program that is unique to a certain product, model, or patent owner is known as the firmware.
What Exactly is a Firmware?
A firmware is a FIRM's software that is placed in the motherboard (non-volatile storage) of a hardware device. The memory the firmware uses is very fast which holds information without a power connection and controls the entire operation of the hardware device.
Trezor Suite Firmware
A modern cryptocurrency cold storage device like Trezor has such firmware known as the Trezor Suite residing on its Trezor hardware wallets.

Trezor mentioned on its blog that from January 31, 2022, Trezor's wallet will no longer be supported if you have not downloaded the Trezor Suite. The Trezor Suite is accessible for free at https://Suite.Trezor.io/.
An update for Trezor Suite, the main interface for Trezor hardware wallets, and firmware for Trezor Model One (version 1.10.4) and Trezor Model T (version 2.4.3) devices are ready to install. To download and install these updates, simply open Trezor Suite and proceed by following the instructions I will have highlighted on this page.
Key Takeaways
 • Trezor hardware wallets are now able to support the recent Bitcoin Taproot update. 
 • Trezor Suite is accessible for free and users must link up before January 31, 2022.
 • You will need to backup your recovery seeds should you need to carry out a firmware update on your Trezor wallet.
 • If your account gets wiped out during the firmware update, you can get it back when the update is done with your recovery phrase.
 • Defective cables are usually responsible for a loss in connection during the Trezor firmware update.
SEE ALSO: Trezor One and Trezor Model T Bitcoin Hardware Wallets – Which is Better?
SEE ALSO: How Many Coins Does the Trezor Model T Support?
SEE ALSO: How To Transfer Crypto from Coinbase to Trezor Wallet
From Trezor's first release of its Model One in 2014 followed by its premium Model T in 2018, Trezor has stayed up to date with periodic firmware updates across all its devices.
Trezor's firmware update contributes to its enhanced security, privacy, reliability, more coin support, and customer satisfaction over the years making it a household name alongside renowned brands like Ledger Nano and BitBox02.
In this article, I will highlight how to check for updates on your Trezor device and how to keep your device up to date.
Updating Trezor's Firmware (Quick Steps)
Step 1: The first thing you have to do here is go to your Trezor wallet device and plug it into your PC, then launch your Trezor Suite and input your PIN to unlock your smartphone.
Step 2: After that, go back to the Trezor Suite and head over to the settings, then the device tab under settings, to check if your wallet's firmware is updated to the most recent version.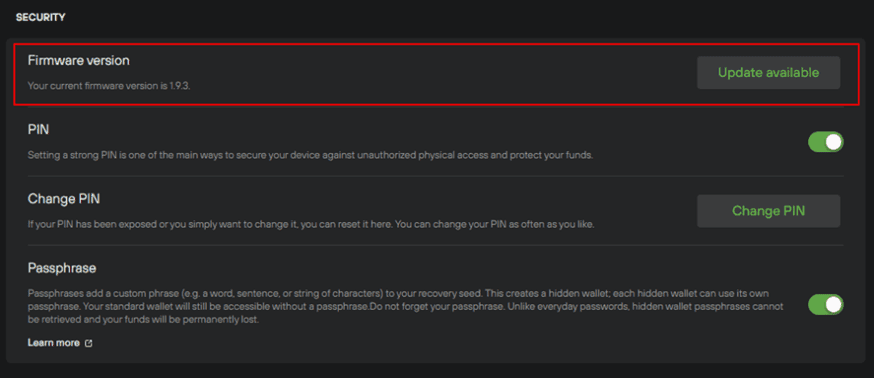 Step 3: If an update is required, you will most likely see an available update button. Click on it to get the wallet's firmware update started.
Step 4: Furthermore, when a new firmware version is available, the Trezor Suite will show a notification bar at the top. Click "Update Now" and then follow the pop-up window that comes up.

Step 5: Click on "Continue," for the security checkpoint, and make sure that you have a backup for your recovery seed before you do all this.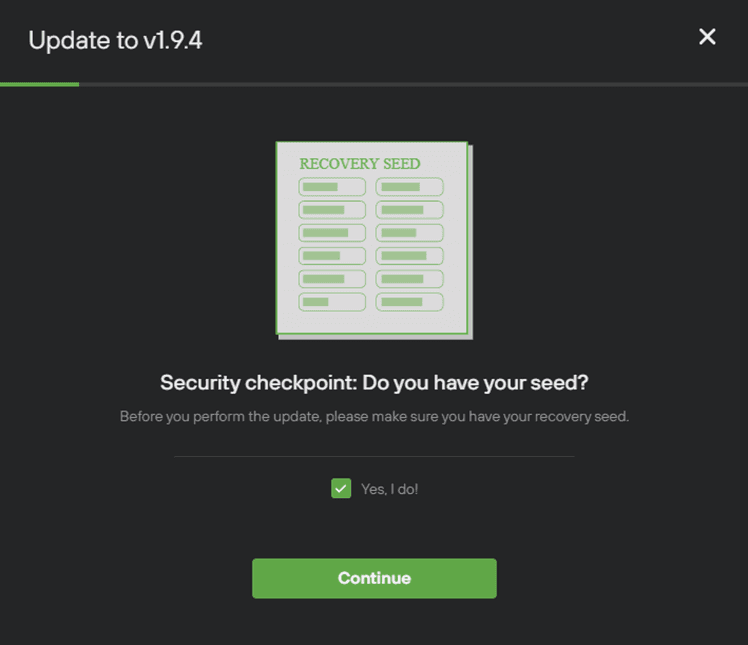 Step 6: Next, you click on Proceed, which will direct you to disconnect your Trezor device. Then you do that and reconnect your Trezor device to bootloader mode.
Step 7: Reconnect your Trezor device to bootloader mode by holding down the two buttons on your device while connecting it to your computer.
Step 8: To reach bootloader mode on your Trezor device, the touchscreen must register the touch when the device is booting.
Step 9: So, when you plug in the USB wire, start sliding your finger around the touchscreen.
Step 10: While connected to the USB cord, keep touching the screen and moving your fingers back and forth, then hit the green checkmark to confirm the connection.
Step 11: After connecting your Trezor device in bootloader mode, follow the on-screen instructions to upgrade your Trezor device.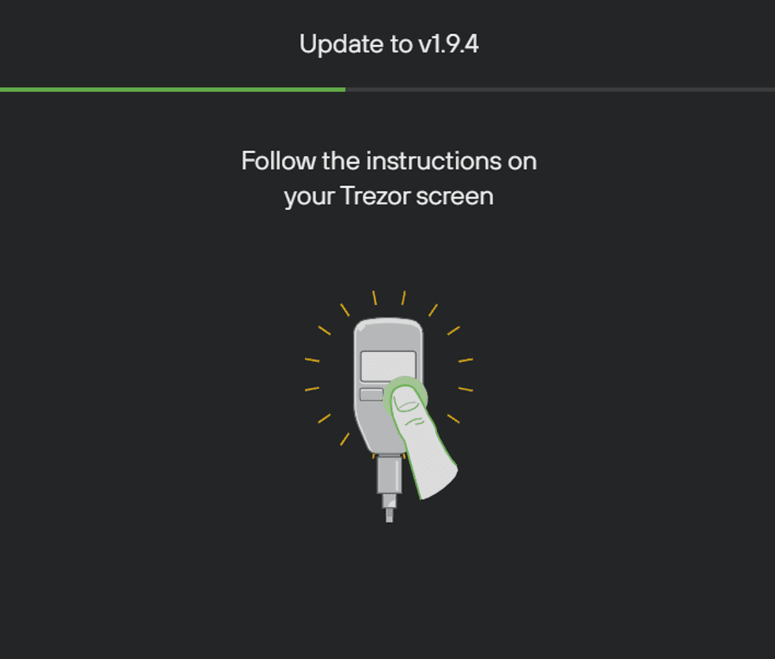 Step 12: Read the warning and follow the instructions to upgrade the firmware on your Trezor device.
Step 13: Press "proceed" to install the new firmware if your wallet is a Trezor One, or tap the green checkmark to upgrade to the newest firmware version if your wallet is a Trezor T.
Step 14: When you confirm the update, the device will begin upgrading to the most recent firmware. You will be told, "Please be patient while your device updates its firmware."
Step 15: Next, you will see the notice "Preparing and then Installing. Please wait while it updates."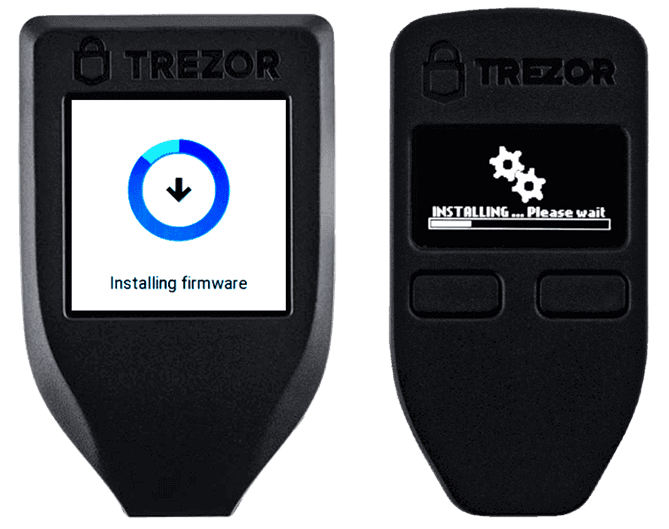 Step 16: Make sure that you do not disconnect while the installation is taking place. If the connection gets lost during the upgrading process, it might be as a result of a disconnected or defective cable. In such a situation, restart the device in bootloader mode and install the firmware again.
Step 17: Once this is done, your device will be wiped, but you do not need to worry as once the firmware has been updated, you can restore your accounts by entering your recovery phrase.
Step 18: Once the update is complete, you will receive a message saying, "The new firmware has been successfully installed."
Once you get this message, you are now free to disconnect your Trezor device. Your device is good to go as the firmware has now been updated.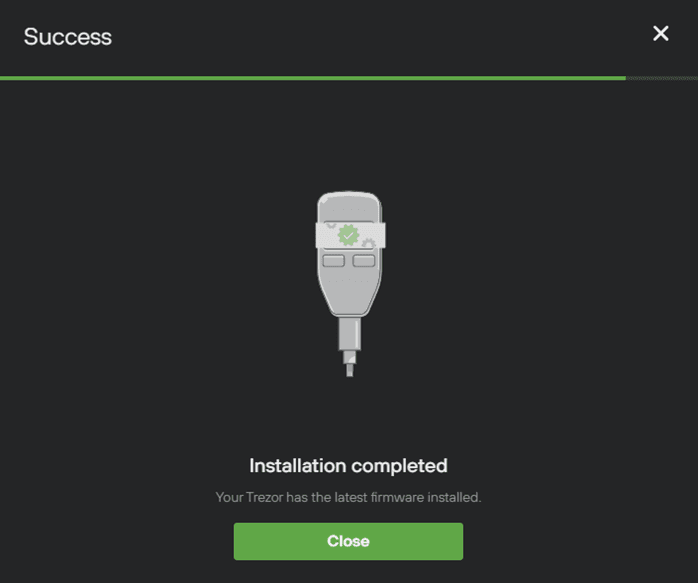 You should be able to access your wallet normally by entering your PIN, and you can import your recovery seed if the device memory was wiped out during the upgrade.
SEE ALSO: How to Stake Cardano on Trezor Model T
Features of the Trezor Model One
[table id=16 /]
Features of the Trezor Model T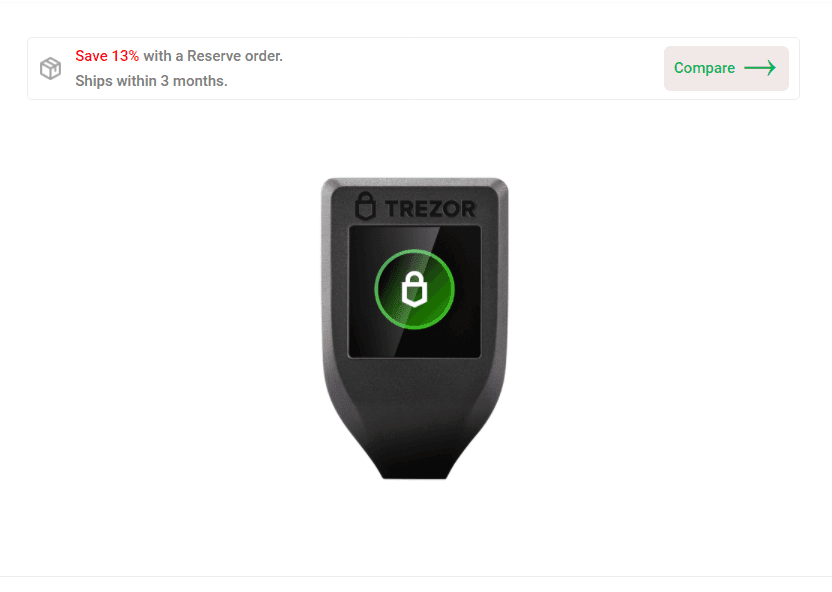 [table id=17 /]
Final Thoughts
The Trezor wallet is one of the most secure and safe wallets in the crypto market. Users are usually thrilled when making use of Trezor wallets as they know that their crypto assets are safely secured.
In terms of firmware, the Trezor wallet requires that it be updated whenever new updates are released to stay efficient and better protected from external hacks.
Read More