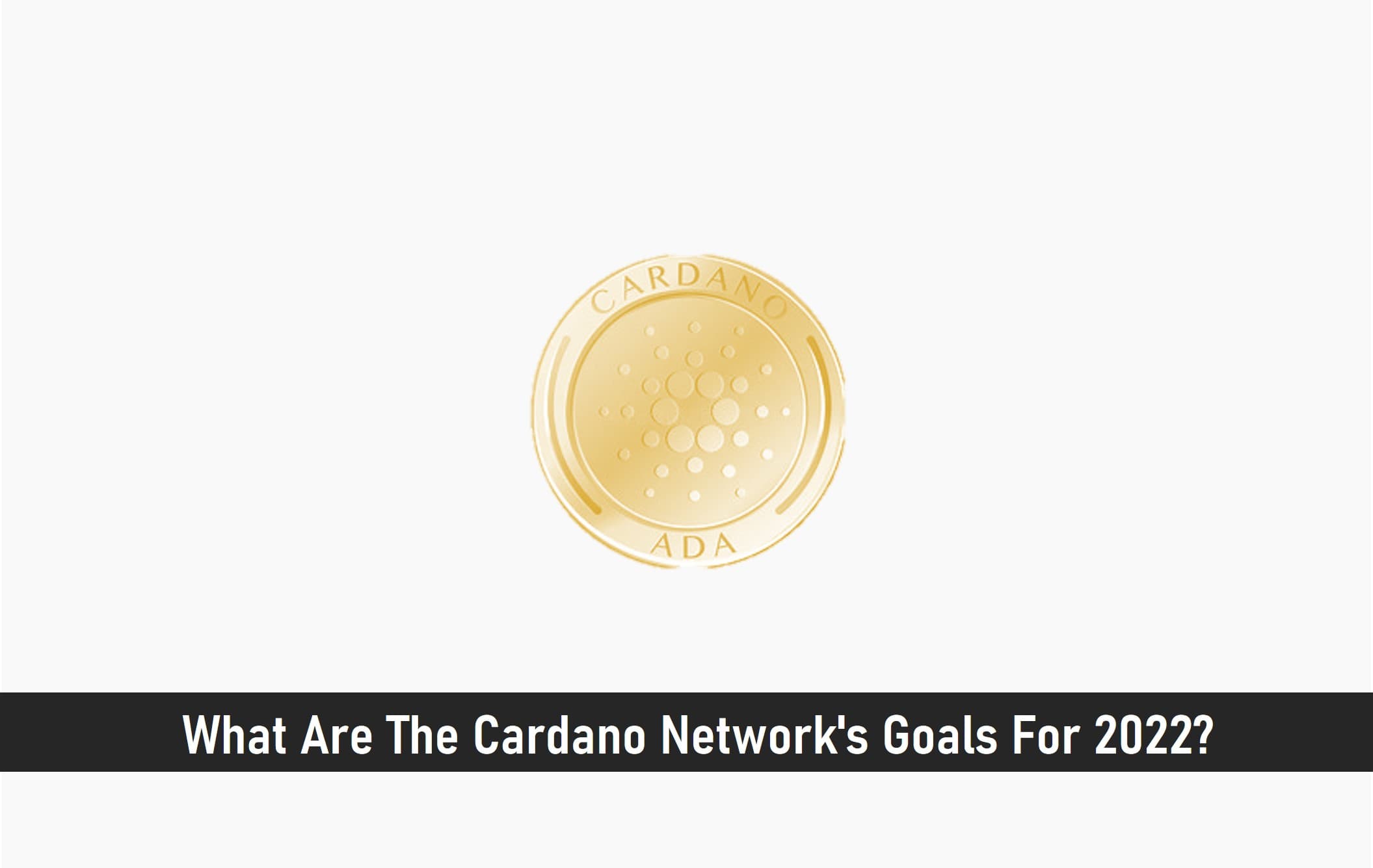 Cardano had an impressive year in 2021, with ADA surging in price during the first half of the year before succumbing to a fall in the final months of the year.
Despite this, Cardano investors remain optimistic as they continue to hold on to their Cardano holdings, which have accumulated to over $10 billion in value.
With the partial recovery in the crypto market, analysts predict that Cardano will achieve full recovery when the price of ADA reaches or surpasses $1.26.
The optimism in the market is high on all major coin investors have a medium to a large stake in, so, what are truly Cardano's network goals for 2022?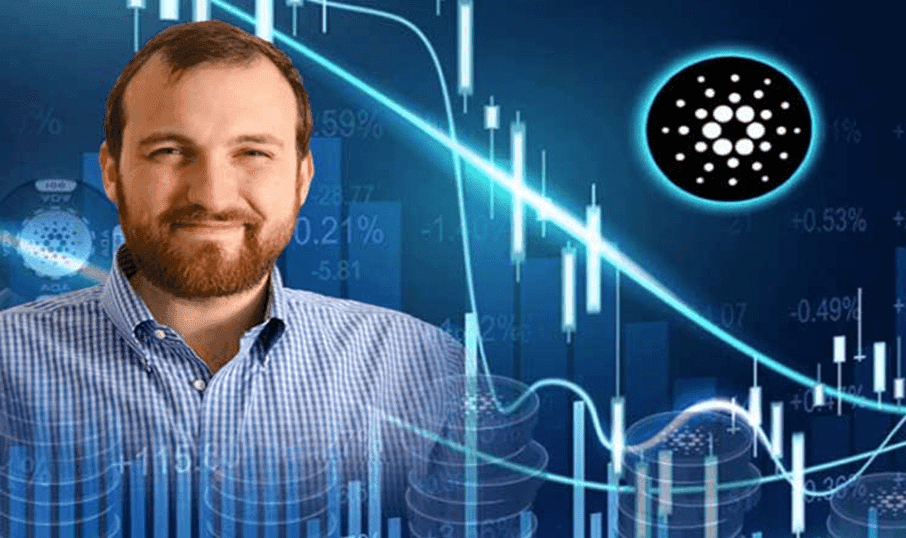 Key Takeaways
 • The Cardano network is one of the most efficient blockchain utilizing the proof of stake mechanism at the moment, which is quite impressive.
 • Cardano plans to establish a microfinance platform that will be used by its investors across the globe.
 • The African continent has become a major focus for Cardano this year, with plans to provide peer-to-peer exchange services for investors in the continent.
 • Cardano also plans to increase its block size, as that would mean being able to handle more transactions efficiently on the blockchain.
SEE ALSO: Top 7 Predictions For Cardano This Year 2022
SEE ALSO: How Many Smart Contracts Does Cardano Have?
SEE ALSO: How To Stake Cardano On Binance
Moving on, Cardano has laid down some major goals for 2022, with its founder, Charles Hoskinson, letting Cardano holders know about what the network plans to achieve in 2022 and how they would go about it.
In this article, I will be listing some of these goals, as this should help you understand why the Cardano network is unique in its own way.
What is the Cardano Network?
Cardano Network is the first proof-of-stake blockchain platform founded on peer-reviewed research and developed using evidence-based methods.
It combines pioneering technologies to provide unparalleled security and sustainability to decentralized applications, systems, and societies.
Cardano exists to redistribute power from unaccountable structures to the margins—to individuals—and be an enabling force for positive change and progress.
ADA serves as Cardano's native token, residing on the Cardano settlement layer, and is responsible for every transaction that involves the exchange of cryptocurrencies.
It has a maximum supply of 45 billion tokens and since Cardano is proof of stake, it means that ADA is eligible for staking.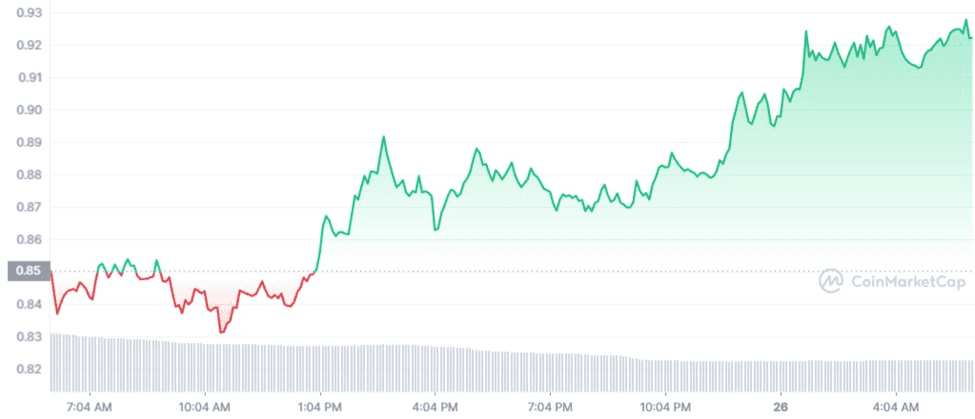 Source: CoinMarketCap
Now that I have given a short description of what the Cardano network is, let us now take a look at some of the goals that Cardano has for 2022.
Cardano plans to create a micro-financial transaction where anyone in the world with a blockchain identity can use Cardano to clear their account at the moment, facilitating a peer-to-peer exchange service across the globe.
Another goal Cardano is looking to achieve is creating a formal open source project structure similar to Hyperledger for Linux.
According to Hoskinson, he wants to see a lot of institutions come into this system, and it's going to be an innovation from everyone who works on it, including himself.
Cardano also plans to expand its wings towards Africa and plans to provides real financial products and services to more people across the African continent.
These goals are the major goals Cardano's founder, Charles Hoskinson, has for the Cardano network in 2022. But in addition to this, there are some other goals that Cardano is looking to achieve as well within its system this year.
These goals may not be as prominent as the ones listed above, but they are nevertheless important to the Cardano network's development if it is to remain a reliable blockchain.
Some of these goals are listed below:
Increase in Block Size
In addition to the above-listed goals, the Cardano network in 2022 plans to increase the size of each transaction block, as the bigger it is, the more transactions it will be able to handle. Cardano previously increased their block size, and this year they plan to do that even further.
Pipelining
The role of pipelining in the Cardano blockchain is to improve block propagation times by coalescing validation and propagation.
This is why the Cardano network has made it one of its goals to propagate blocks to at least 95% of peers within five seconds by reducing the "dead time" between blocks (the block propagation overhead).
This provides the headroom to make more aggressive scaling changes, such as increasing block size or increasing Plutus parameter limits.
On-disk Storage
With the utilization of on-disk storage by Cardano in 2022, nodes will need to hold fewer objects in memory, meaning that RAM-constrained systems will be able to run nodes provided they have sufficient storage, and memory will no longer be a bottleneck on scalability. This will enable the significant growth in Cardano's blockchain state.
Sidechains
Cardano plans to utilize sidechains in 2022 as this sidechain is a separate blockchain connected to the main blockchain (the "main" chain, also known as the "parent chain") through a two-way mechanism (the "bridge") that enables tokens and other digital assets from one chain to be used in another and results returned to the original chain.
Assets can be moved between chains as needed. One single parent chain can have multiple interoperable sidechains connected to it, which may operate in completely different ways. Cardano includes EVM sidechains from dcSpark's Milkomeda and IOG's Mamba.
Mithril
Cardano's light client protocol is one that Cardano is looking forward to making use of even more this year, as it will help achieve greater scalability and improve chain synchronization while maintaining trust.
This in turn will result in a multi-signature aggregation that is fast and efficient without compromising security features.
You can check here for more information regarding these goals and also take a look at others not listed here in this article.
Frequently Asked Questions (FAQS)
What will Cardano be used for?
Cardano is primarily used for decentralized finance, as it enables investors to skip the middleman, such as banks and other financial institutions, to transact directly and on a permission-less basis with other individuals or entities.
How does the Cardano network work?
The Cardano network works on a specially designed proof-of-stake (PoS) blockchain protocol for consensus called Ouroboros.
This consensus mechanism allows for ADA to be sent and received easily and securely at all times, while also ensuring the safety of smart contracts on the Cardano blockchain. 
Final Thoughts
The Cardano Network has some amazing goals to achieve this year as it plans to set itself apart from others in the crypto industry.
Particularly fascinating is the plan to reach out to the African continent and provide a peer-to-peer transaction service. Considering some African countries are among those leading the way in the crypto industry, it calls for a major welcome.
Read More