NerdWallet was founded by Tim Chen and Jacob Giben in August 2009 originally as a web application to review credit cards. With over 30 million users, NerdWallet has grown to offer diverse resources on finance and investment from an initial investment of $800.
With the advent of crypto in 2009, many potential users and non-users usually ask if the NerdWallet can be used to store their crypto assets. So, this article will provide more insights on storing cryptocurrencies in NerdWallet. Keep Reading!
Can You Store Crypto on NerdWallet?
No, you cannot store crypto on NerdWallet because it's not a custodial or non-custodial wallet for storing cryptocurrencies. Rather, NerdWallet is an online platform that provides tips and tools regarding your personal finance and related issues. The company began as a simple web application that compares credit cards.
What is NerdWallet?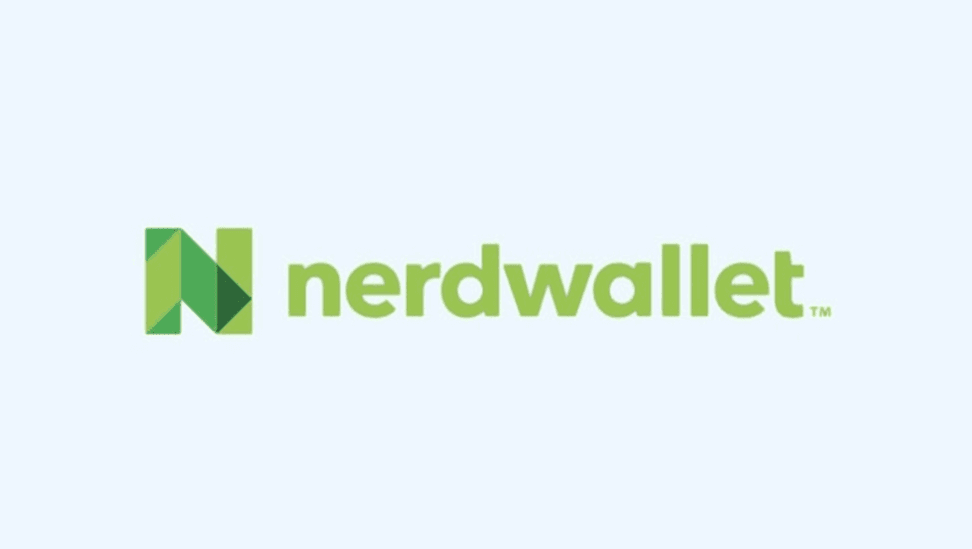 Founded in 2009 by  Jacob Gibson and Tim Chen, NerdWallet is a personal finance company that started with an initial investment of $800.
The idea for NerdWallet came from jobless credit analyst Tim Chen who got the idea after being asked for advice on the best credit cards with very low foreign transaction fees.
The platform grew over the years, which enabled the company to evolve beyond being a simple web application comparing credit cards and giving periodic reviews to comparing banking, investment, loan, and insurance products.
According to its official website, the company's mission can be summarized as  "to provide clarity for all of life's financial decisions." The vision is "a world where everyone makes financial decisions confidently."
The company's goal is to provide vital information that educates and enlightens its users in making financial decisions by providing reviews and comparisons of different financial products such as investments, loans, insurance, and credit cards.
NerdWallet also helps students to refinance their student loans. They help you make financial decisions with clarity and confidence by providing unbiased advice to make early and smart money moves.
The platform's target audience is millennials, providing them with valuable and timely information on credit card selection and benefits, banking, college loans, stock trading, etc.
As of May 2015, it has developed business relationships with eight banks and a dozen insurance companies.
The Co-founder Chen said in a press release that the company became profitable due to the fees it earned matching users with financial products and services.
Inside The NerdWallet platform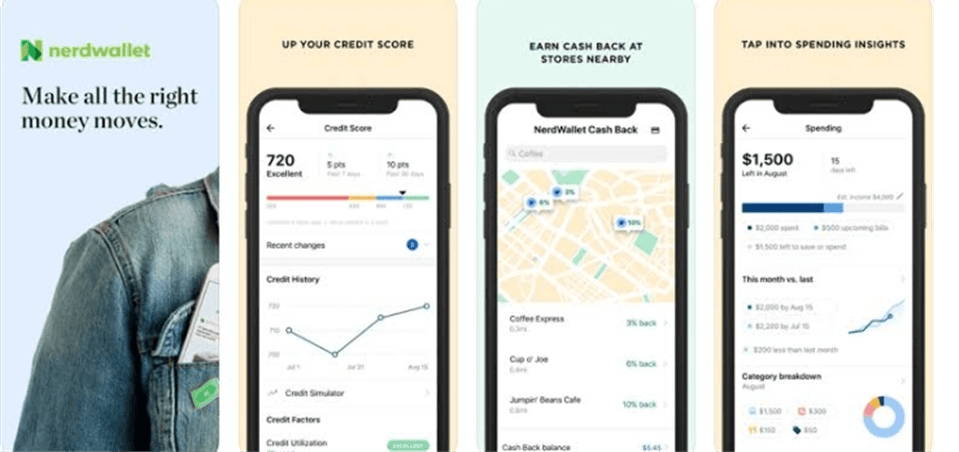 The fintech platform has three main parts. They include…
Content Management "leverages structured data components to showcase our financial guidance to consumers at scale."
Partner Access controls and manages "over 400 financial services partners across eight verticals."
And finally, the Recommendation Engine uses machine learning to match consumers to financial products and partners that meet their specific needs.
NerdWallet's editorial team in charge of the editorial content comprises over 100 specialized people who joined from several publications like The Wall Street Journal, Bloomberg, etc, to cover their numerous verticals, i.e., credit score, debt management, retirement spending, and many others.
Pros of NerdWallet
 It has a lot of useful editorial content and calculators.
It provides users with financial product reviews as well as rankings
It provides information on credit score, cash flow, and net worth.
Also provides account management.
Low interruption by external ads.
The NerdWallet website is free for use
Cons of NerdWallet
It has minimal transaction management.
It has limited transaction categories
Frequently Asked Questions (FAQs)
Q1. What is NerdWallet used for?
The NerdWallet is a platform that helps you simplify your money management processes by bringing all your accounts, investments, and savings into one place.
Q2. Who runs NerdWallet?
Tim Chen is the co-founder of NerdWallet and currently runs the company as its CEO. He is also a board member at the National Foundation for Credit Counseling.
Q3. Is NerdWallet  free to use?
Yes, it's 100% free, and you can sign into your account anytime.
Final Thoughts
NerdWallet generates its income from several sources such as affiliate commissions from sending new customers to their affiliate partners, and revenue generation from financial institutions in exchange for a review of their services on the company website.
You get also have access to free content, banking on approximately 5% of readers going to purchase after reading them.
Read More