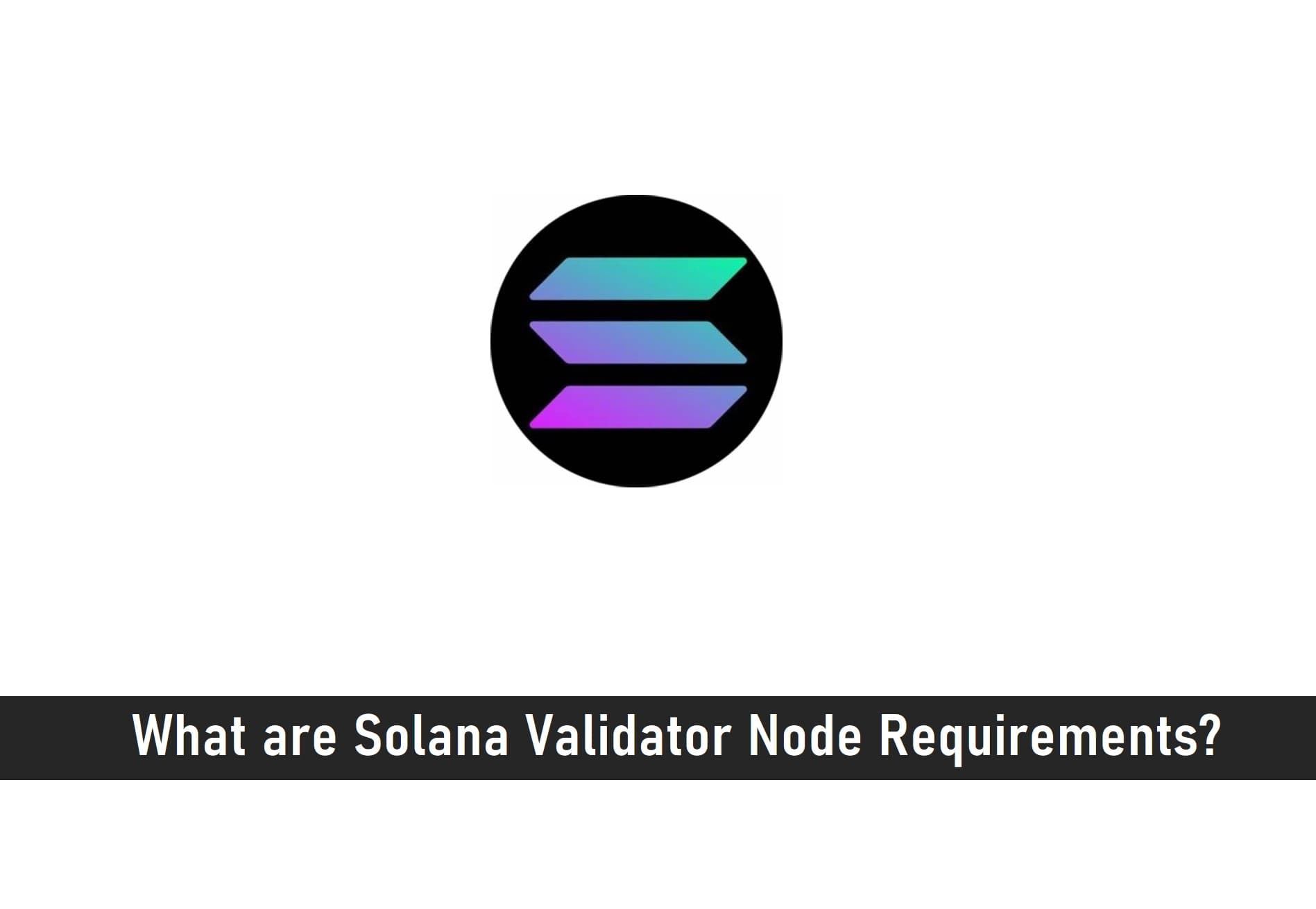 Solana is an open-source blockchain network protocol that supports developers and institutions worldwide to build decentralized applications (DApps) and marketplaces.
The Solana protocol is fast, secure, and censorship-resistant, providing the open infrastructure flexibility needed to build applications for mass adoption.
This high-performance blockchain provides the fully decentralized, secure, and highly scalable infrastructure needed for the DApps of tomorrow and decentralized marketplaces. It utilizes advanced computing technologies that can support thousands of nodes, allowing the transaction throughput to scale proportionally with the network throughput.
Solana uses a combination of Proof-of-Stake (PoS) and Proof-of-History (PoH) consensus mechanisms to improve throughput and scalability. The project team claims that the network supports 50,000 transactions per second (TPS), making it the fastest blockchain globally.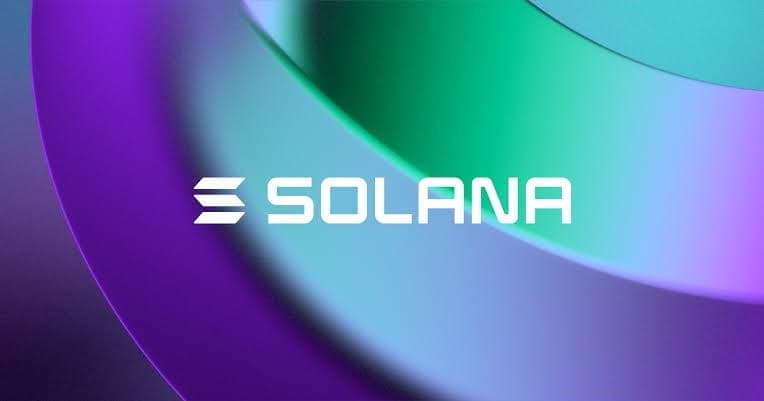 Solana Roots
The Solana white paper was published in 2017 by Anatoly Yakovenko, who previously worked at Qualcomm and Dropbox, where he specialized in developing distributed systems and compression algorithms.
This document was the first to describe the proof of history, a new timing method for distributed systems that can automate the ordering process of transactions for blockchain networks.
Yakovenko teamed up with his former Qualcomm colleague Greg Fitzgerald, now the CTO of Solana, to create a proof-of-story blockchain tester that was first released in February 2018.
The company behind Solana has initially been called Loom. Still, Anatoly Yakovenko, Greg Fitzgerald, and Steven Akridge, who joined them, renamed it Solana Labs to avoid confusion with Loom Network, a popular solution for interoperating with multiple blockchains.
In July 2019, Solana Labs completed a series of $ 20 million funding rounds led by Multicoin Capital. In March 2020, after raising an additional $ 1.76 million from a launch auction on Coin list, a beta version of the Solana network was launched with core transaction and smart contract functionality. Currently, Solana Labs remains a significant contributor to the network.
At the same time, the Solana Foundation, a non-profit organization based in Zug, Switzerland, is funding and is developing blockchain community-building initiatives.
SEE ALSO: 6 Best Places to Stake Solana
How Does Solana work?
Solana is considered one of the highest-performing blockchains without authorization on the market as it has a network of 200 individual nodes that generate 50,000 TPS throughput when powered by GPUs. The network achieves this through its unique consensus architecture.
Solana uses a PoS consensus model similar to Cardano and Tron, except the Tower BFT consensus backs it.
Tower BFT enables the network to reach consensus despite potential attacks from malicious nodes. Tower BFT provides a one-stop source of time on the web through proof of history. This creates a public record of all events and transactions on the blockchains as a permanent link for the nodes operating on the network.
People often mistake PoH, one of Solana's leading innovations, for a consensus protocol; however, it is a globally available source of blockchain time that works before the network reaches consensus.
Proof of history is not a consensus protocol or an anti-Sibylla mechanism. Tower BFT uses this clock without authorization to reduce the processing power required for transactions since the timestamps of previous transactions no longer need to be processed. This is one of the features that make Solana maximize throughput.
Sealevel, Solana's transaction parallelization system, also plays a fundamental role in enabling the parallel execution of smart contracts. This optimizes network resource utilization and enables scale-out for GPUs and SSDs.
Solana's mempool system, Gulf Stream, also differs from other popular blockchains in that it redirects transactions to validators even before the previous set of transactions is completed. This protocol for forwarding transactions helps to maximize the speed of their confirmation and increase the network bandwidth for simultaneous and concurrent transactions.
Solana's Price Today
[mcrypto id="8265″]
SOL value and the quantity staked on the network have been very small throughout most of the year.
Solana Validator Node Requirements
Hardware recommendations
PROCESSOR
– 12 cores / 24 threads or more
– 2.8 GHz or faster
– Support for AVX2 instructions (to use the official version binary files, otherwise automatic compilation)
– Support for AVX512f and/or SHA-NI instructions is useful
– AMD Zen3 series is popular with the validator community.
DISK
– 128 GB or more
– Motherboard with a recommended capacity of 256 GB
– Hard disk
– PCIe Gen3 x4 NVME SSD or better
– Accounts: from 500 GB. High TBW (total bytes written)
– General ledger: 1 TB or more. High TBW offered
– Operating system: (optional) 500 GB or more. SATA OK
– The operating system can be installed on a registry drive, although performance tests have shown better performance with the registry on its drive.
– Accounts and General Ledger can be stored on the same hard drive, but this is not recommended due to high IOPS.
– Samsung 970 and 980 Pro SSDs are popular with validators.
GPU
It- Not necessary at the moment
– Motherboard and power supply are recommended to add one or more high-performance GPUs in the future
Recommendations for RPC hosts
When using the validator as an RPC node, the hardware guidelines mentioned above must be observed. To ensure complete functionality and increased reliability, the following changes should be made.
PROCESSOR
– 16 cores / 32 threads or more
RAM
– 256 GB or more
Hard disk
– Consider a larger hard drive if a longer transaction history is required.
– Accounts and general ledger should not be stored on the same hard drive.
SEE ALSO: 7 Best Exchanges that Supports Solana
Frequently Asked Questions
1. How much Solana Do you need to be a validator?
There is no specific minimum amount of SOL required to execute a validator on Solana. However, to engage in the consensus, a voting account with a tax-free rental reservation of SOL 0.02685864 is required.
2. What is a node validator?
Validators are node operators who each store a copy of the blockchain and perform certain functions to keep the system secure.
Final Thoughts
There is no specific minimum amount of SOL required to execute a validator on Solana. However, to engage in the consensus, a voting account with a tax-free rental reservation of SOL 0.02685864 is required.
Read More