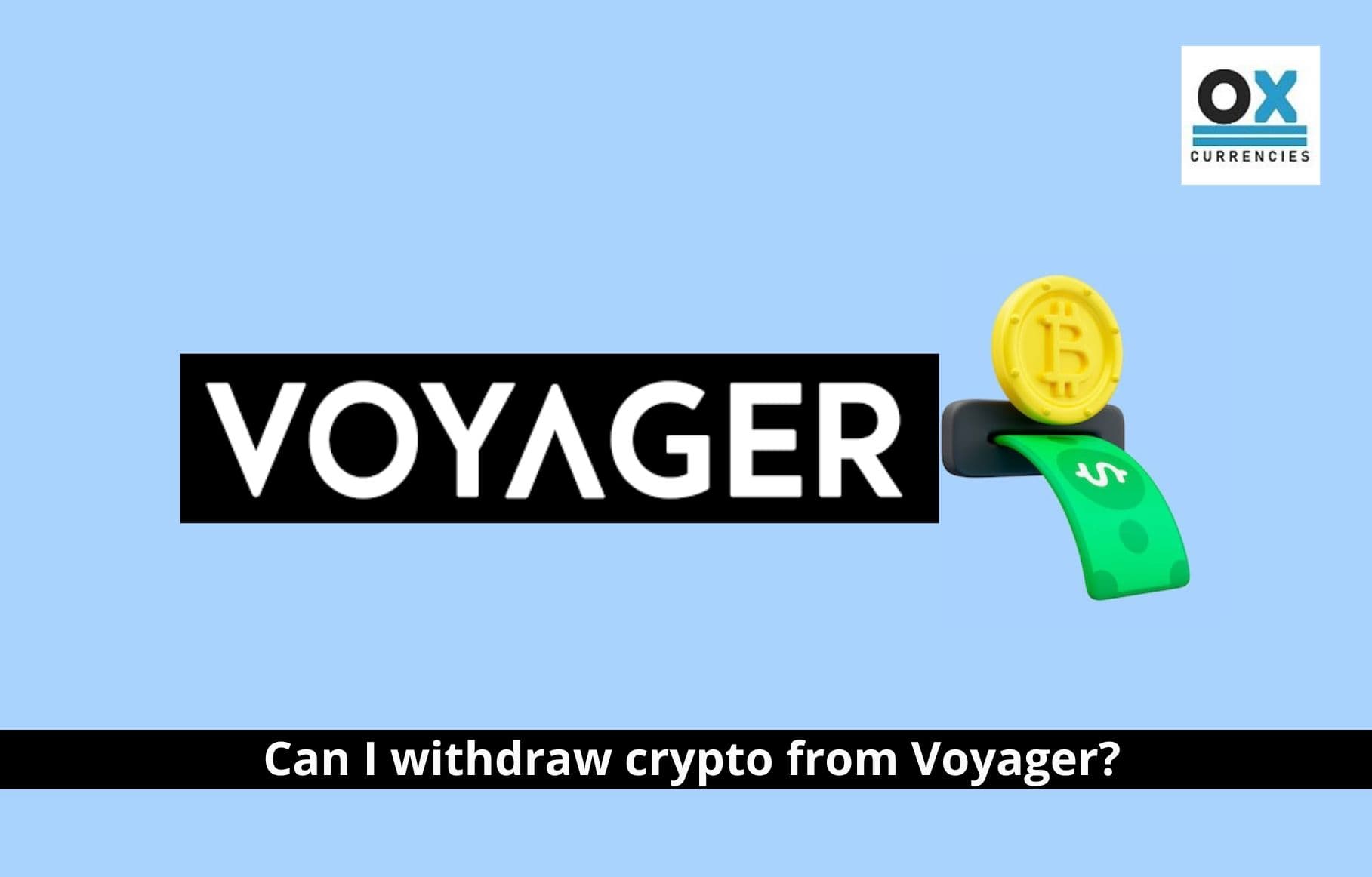 The latest crypto meltdown has depleted the wealth of many crypto companies. This includes Voyager Digital, a major cryptocurrency platform that offered commission-free crypto trading and compared prices across different platforms, which filed for bankruptcy in July 2022.
Owing its downfall to significant exposure to over $1 billion unpaid loans in its crypto lending program, including Three Arrows Capital (3AC), defaulting on a $650 million unsecured loan. 
Before filing bankruptcy Voyager paused all trading and withdrawals, leaving users unable to access their cryptocurrency.
Following the bankruptcy judge's approval for the release of $270 million in cash deposits, withdrawals have been opened while Voyager is undergoing bankruptcy proceedings, withdrawals on the app are currently available.
This article explains whether you can withdraw crypto from Voyager and how you can go about withdrawals.
Withdrawal on bankrupt Voyager
On August 4, 2022, Judge Michael Wiles of the U.S. Bankruptcy Court in New York approved the release of Voyager Digital's $270 million in cash deposits held by Metropolitan Commercial bank (MCB).
Access to the Voyager app has been enabled for only the purpose of cash withdrawals. You cannot transfer BTC from Voyager to Coinbase or other exchanges or wallets, and likewise other cryptocurrencies.
Voyager runs a Tangled Crypto custodial wallet service – mixing deposited crypto into asset-specific pots, like ones for Bitcoin and Ether. So you cannot withdraw without first requesting a withdrawal. And for the time being, that option is not available.  
At the moment, Voyager only allows cash withdrawals for customers with US Dollars held in accounts, a decision made on Thursday, August 11th following the Court approval to restore access to cash held for the benefit of Voyager's customers at Metropolitan Commercial Bank.
For those holding cash in their Voyager account, access to the withdrawal of cash was made available after receiving an email with withdrawal details from the company. Only then was cash withdrawal access in the app available.
As a customer, you can withdraw up to $100,000 via the Voyager app Through an automated clearing house (ACH) transfer within 24 hours.
It is worth noting however that withdrawal requests take about 5-10 business days to process before the withdrawn funds will be received. This is the fastest pace at which it can be processed since the company in its current state, is required to carry out a manual review to perform account reconciliation and check for possible fraud – a reconciliation and fraud prevention process completed with Metropolitan Commercial Bank.
Aside from this, how quickly funds will be received between the given space of 5-20 business days also depends partly on the bank to which you are transferring the cash.
The Bid to Withdraw Crypto on Voyager
While Voyager is still pursuing a standalone restructuring process, and hopeful about a comeback, they are working towards a potential sale of the company. The sale hearing will be on the 8th of September to conclude the court-approved bidding process which started on August 26.
Customers are expected to file claims against Voyager, including claims for crypto holdings before the 3rd of October. That is if you see any discrepancies between what is listed on the proof of claim form in the personalized email from Stretto and what is on your account. So if you are looking to transfer BTC from Voyager to Coinbase, ensure you do this before then.

Frequently Asked Questions (FAQs)
Q1. What will happen to my crypto in Voyager?
Bidding for Voyager has commenced as approved by the bankruptcy court. The company is looking to be sold including the $1.3 billion of crypto assets on it.
Q2. When can I withdraw my crypto from Voyager?
It is likely crypto withdrawal on Voyager will begin sometime after October. While the outcome of this is not certain as no one knows who the new owners will be. Cash withdrawals are open already since August 11.
Q3. Is Voyager going to recover?
Voyager Digital is among several crypto lending firms that have become bankrupt recently. We are yet to see any recovery. Whether or not the company will recover, depends on who buys it next as it is up for bid already.
Final Thoughts 
Voyager set up the Official Committee of Unsecured Creditors (UCC), comprising of customers, last month. The UCC has set up a website for customers at https://dm.epiq11.com/case/voyagercommittee/info 
The purpose is to host town hall meetings for customers from time to time to properly air out their grievances as they work towards a comeback. While Voyager recovery is not looking possible, you might want to check out the 10 Best crypto exchanges with competitive fees if you are still in the mood of investing instead of waiting it out.
Read More