Thanks to the existence of blockchain technology, a lot of blockchain-related jobs have now been made available. With the right skills and expertise, you could well be on your way to landing yourself one without any fuss.
Web3 blockchain roles are one of the most lucrative roles in the crypto space, which is why it is no surprise that every day, many people are constantly on the lookout for the best places to find these jobs.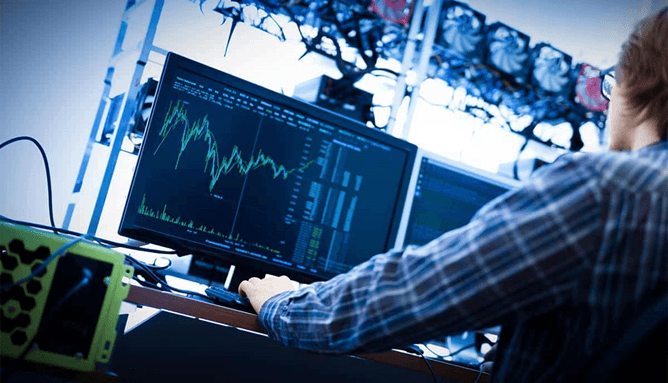 Key Takeaways
• Web3 Jobs has a community on Discord and Twitter where you can get all the latest updates on available web3 job roles on the platform.
• It is important to note that web3 blockchain developer roles are among many that exist in the web3 space. As such, it is up to you to go for what suits you best.
• You can learn Web3 for free using the blogs, guides, and tutorials made available on the Remote3 platform.
SEE ALSO: Where to Find Junior-Level Blockchain Development Jobs
SEE ALSO: Where to Find Python Blockchain Developer Jobs
SEE ALSO: The Best Sites to Find Blockchain Developer Remote Jobs
In this article, however, we shall be exploring the best sites to check out for the best available web3 blockchain developer jobs.
Having said this, let us take a look at these platforms below:
Cryptocurrency Jobs

Cryptocurrency Jobs is a platform that focuses on providing the best available web3 blockchain jobs at startups.
The platform claims to be different from other platforms by building relationships with job seekers and investing in their success.
This is a major reason why startup companies continue to rely on this platform to offer them the best talents for web3 blockchain roles and other technical roles as well.
Apart from this, the platform offers a resource section where you can get the latest updates on the most recent job roles and job collections to keep you in the know should you be interested in sending in your application.
Finally, this platform is one that I will highly recommend because it focuses solely on cryptocurrency and blockchain roles, easing the stress of having to search for web3 blockchain developer roles endlessly.
Remote3

Remote3 is another platform where you can easily get access to web3 blockchain developer jobs.
For one, the platform introduces you to web3 jobs around the world at companies working on blockchain, smart contracts, defi, NFT, crypto, etc.
There is also an option for employers seeking to post their jobs on the platforms to hire talent and a blog where you can stay updated on any news that comes up on the platform.
This platform provides you with the option to learn web3 and even participate in hackathons where you get to meet various individuals who you can work with to build something remarkable on web3.
Lastly, irrespective of your location, this platform has got you covered hence, you do need to worry about geographical barriers which is a major challenge for most remote jobs today.
Crypto Jobs List

If you are looking for a web3 blockchain developer role, chances are that you will most likely find it at Crypto Jobs List.
The platform is structured in such a way that it is next to impossible for you not to get the desired role you are after.
In addition to this, the platform has various sections which contain various statistics and job success stories to give you the desired drive needed to keep pushing till you land that dream job of yours.
Employers are not left out either as they can hire the best talent by simply posting their web3 jobs on the platform and leaving the platform to do the needful.
Finally, CryptoJobsList is featured on CoinMarketCap, Forbes, The New York Times, CNBC, and much more, proving that it is a top-tier platform for all web3 blockchain developer jobs available.
Web3 Jobs

Just as the name implies, Web3 Jobs has got you covered with jobs from web3, blockchain, and the crypto space, right out of over 500 companies.
The platform offers top-tier job roles that can get you working for top companies such as Kraken, Coinbase, and Binance as long as you have the needed skill set.
Apart from this, each of the web3 jobs listed on the platform is categorized by countries, companies, and even cities to make your job search much easier for you.
Finally, it provides a section where you can check out the salaries of web3 blockchain developers, back-end developers, solidity developers, react developers, and much more to enable you to have an idea of what you should expect to earn should you land a role.
SEE ALSO: Amazing Blockchain Developer Salaries Around the World
SEE ALSO: 6 Best Blockchain Certification Training Right Now
Final Thoughts
Web3 blockchain developer jobs are always regularly available because of their short supply and high demand.
Should you be interested in landing a role as a Web3 blockchain developer, simply check out any of the above-listed platforms.
Make sure that you meet the needed requirements and have the required skillset before proceeding to apply to improve your chances.
Read More