London has the most cryptocurrency investors exceeding Zurich and Switzerland. More than 4% of internet users across 17 European markets hold crypto.
The Eurozone is wealthy with a well-developed financial service system which of course controls the larger part of the world economy. It's no surprise that crypto funds a large percentage of the European market with the emergence of new Bitcoin exchanges to serve the market.
In this article, I will highlight the best Bitcoin Exchanges to consider if you're living in Europe.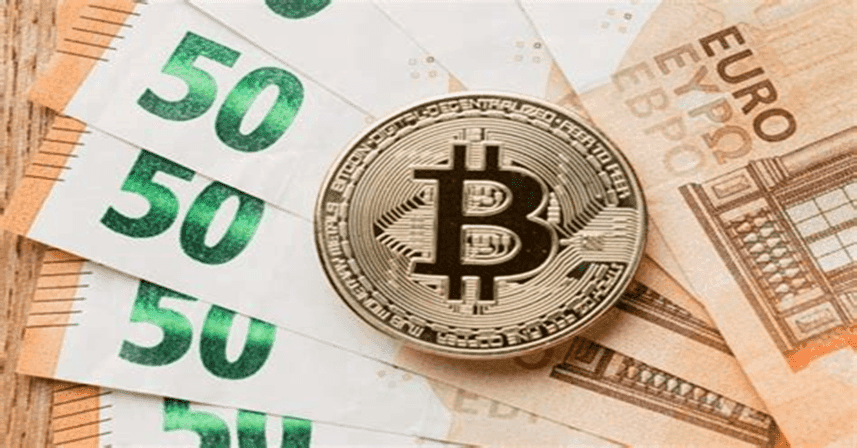 Key Takeaways
• The Eurozone has one of the most advanced financial systems which crypto funds a huge part of it. The younger population holds the most crypto in Europe
• Binance offers one of the best interests on crypto staking as you can stake your crypto and earn interests of up to 10%.
• Coinbase is the largest bitcoin and crypto exchange in the world offering a diverse range of services that are not offered on any other crypto exchange.
• eToro issues a practice trading account where you can practice and become perfect before engaging in live trading.
SEE ALSO: Best Cryptocurrency Insurance Policies in the UK
SEE ALSO: 6 Best Australia Bitcoin Exchanges
Recently, there have been a good number of bitcoin exchanges popping up on the European continent, with various offerings and services to the citizens of the countries in this continent.
Countries such as Poland, Italy, the Netherlands, and Spain are some of the countries with huge involvement in bitcoin and crypto. Hence, keeping investors well informed about the best bitcoin exchanges is of utmost importance.
For this reason, I have decided to list the top 12 bitcoin exchanges present in Europe after doing some research.
If you happen to be residing on the continent and you have an interest in bitcoin exchanges, you may want to take a look at this article, which shows a list of these exchanges with their strengths and shortfalls to enable you to make a solid decision.
Let us take a look at them in detail…
1. Coinbase
Coinbase is the largest Bitcoin (BTC) exchange in the world, and this is by no means an easy feat. The platform provides a simple and quick option for new customers to acquire bitcoins.
Coinbase offers its services to investors from over 30 countries, including the United States, Europe, the United Kingdom, Singapore, and Canada.
Investors in the aforementioned countries can buy bitcoins using a debit card, a bank transfer, a SEPA transfer, and other methods.
Pros and Cons of Coinbase
| | |
| --- | --- |
| Pros | Cons |
| High liquidity and buying limits. | Transactions done by bank transfer may take up to 5 days to complete. |
| An easy way for newcomers to get bitcoins. | Coinbase may track how and where you spend your bitcoins. |
| With a debit card, you can use the "Instant Buy" option. |   |
2. Binance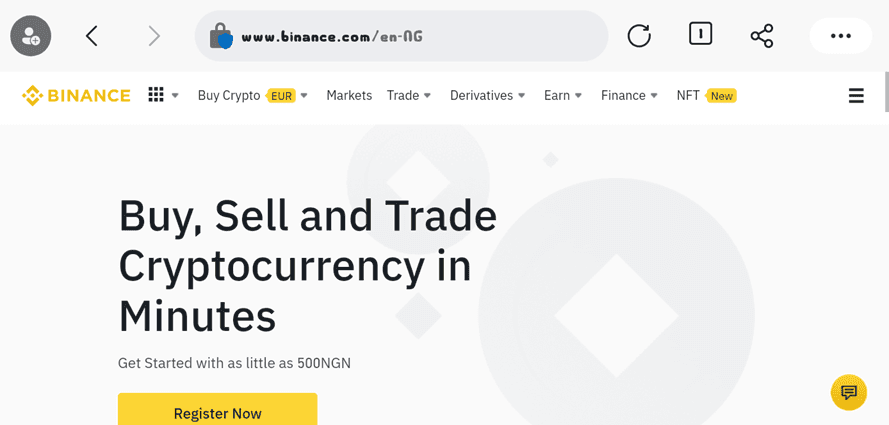 Binance is a Malta-based exchange that was created in China in 2017. The platform is on the list of reputable cryptocurrency platforms, having been in operation for quite some time.
Binance allows you to buy, sell, and trade bitcoin and other cryptocurrencies for a fee of only 0.1%.
You can earn interest on your coins by staking them for some time and receiving an interest rate ranging from 0.5 to 10%.
Due to its patented system, Binance is also an excellent platform for investing in alternative cryptocurrencies such as Cardano or Neo due to its patented system that employs practices that cover cryptocurrencies beyond the usual ones.
Pros and Cons of Binance
| | |
| --- | --- |
| Pros | Cons |
| It supports over 50 cryptocurrencies.   | It is not available in seven U.S. states.   |
| It has low trading fees. | Fewer crypto-to-crypto currency pairs than the global Binance site. |
| It has an extremely large coin selection. | Hiccups in account verification. |
SEE ALSO: 7 Crypto Exchanges With the Best Annual Percentage Yield (APY)
SEE ALSO: 7 Best Insured Crypto Exchanges for Better Protection
3. eToro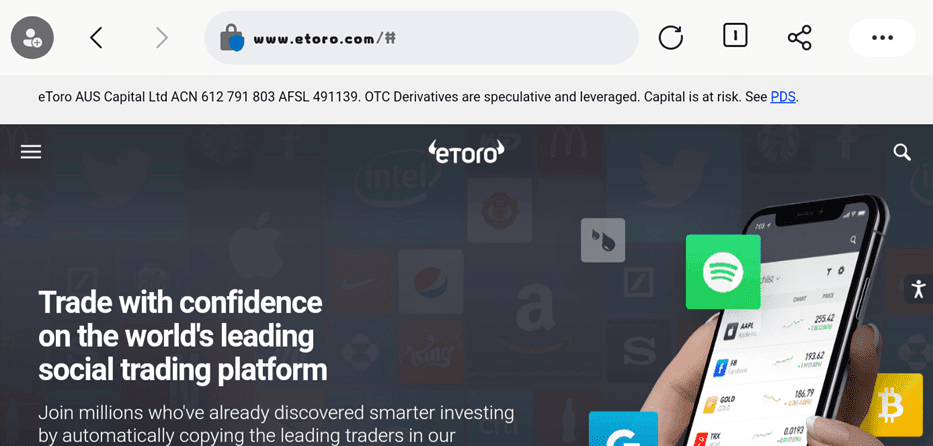 eToro is a cryptocurrency exchange that has been making waves in Europe for some time now. The platform offers a good number of digital assets, apart from the fact that you can trade bitcoin on the platform seamlessly.
One other thing about this exchange is that it issues a practice trading account where you can practice and become perfect before engaging in live trading.
Pros and Cons of eToro
| | |
| --- | --- |
| Pros | Cons |
| It offers crypto trading across the globe. | It supports a limited number of cryptocurrencies. |
| It allows its users to copy other traders' portfolios. | It is limited in the United States. |
| Users don't need a lot of money to begin trading on the platform. |   |
4. Bitpanda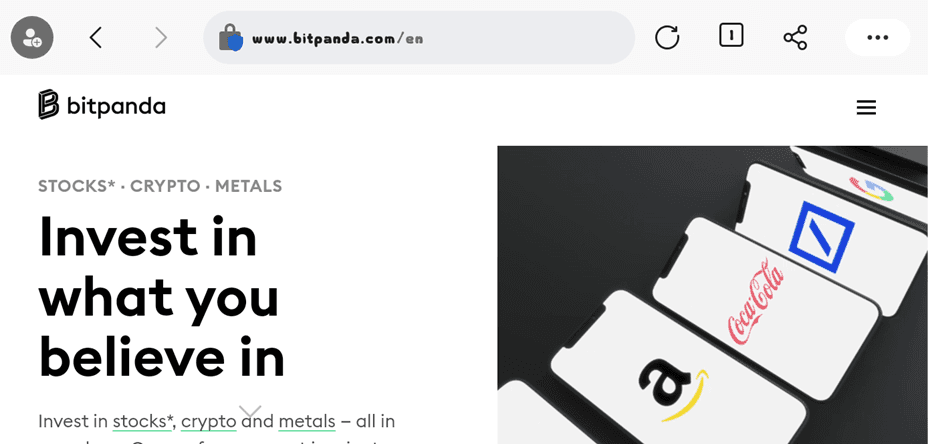 Bitpanda is a European bitcoin exchange that offers a variety of payment methods with high payment limits and low fees.
Investors can purchase bitcoins with Bitpanda using a credit card, a debit card, SOFORT, Skrill, NETELLER, SEPA, or an online bank transfer.
Pros and Cons of Bitpanda
| | |
| --- | --- |
| Pros | Cons |
| It has over 1+ million customers. | The fees are expensive.   |
| It supports up to 5 fiat currencies. | It has additional costs for payment methods. |
| It has a variety of payments and withdrawal methods. | It does not provide insurance. |
|   | It does not offer staking options to its users. |
5. Coinmama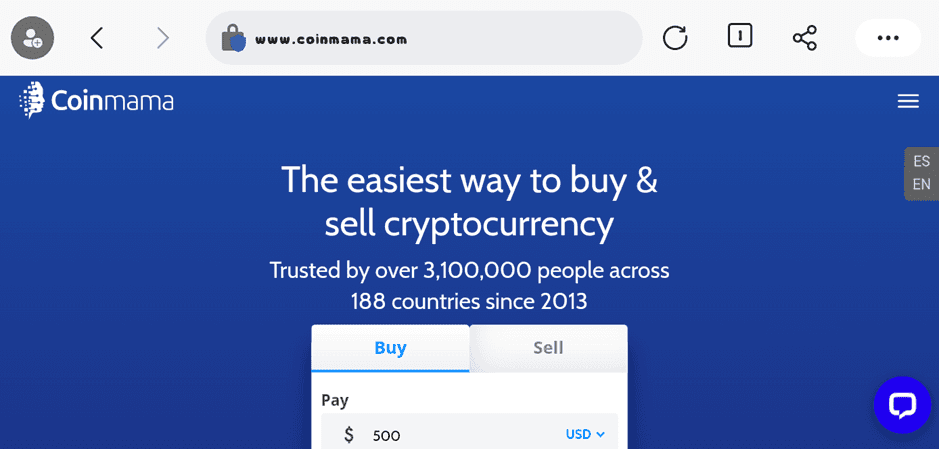 Investors in practically every country in Europe can buy bitcoin with Coinmama. Each purchase is subject to a 4.9%-5.9% (depending on the volume) fee.
One other good thing about this exchange is that investors in Europe can now purchase bitcoins at lower fees using SEPA transfer.
Pros and Cons of Coinmama
| | |
| --- | --- |
| Pros | Cons |
| The website is friendly for beginners.   | The fees are quite expensive. |
| Buying crypto is available worldwide. | Users can only sell bitcoin on the exchange. |
| The platform has a helpful customer support team. |   |
6. Kriptomat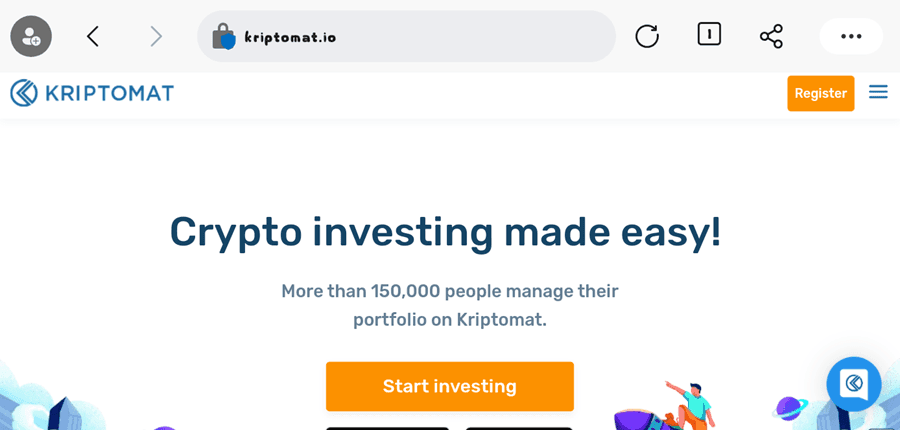 Kriptomat is a European Bitcoin and cryptocurrency exchange. It provides instant verification as well as the option to purchase Bitcoin, Ether, Litecoin, and other cryptocurrencies.
These crypto coins can be purchased using a credit card, debit card, SEPA, Skrill, Sofort, or another payment method.
Pros and Cons of Kriptomat
| | |
| --- | --- |
| Pros | Cons |
| The exchange is available in 23 languages. | It has limited payment methods. |
| It has a quick verification process. | It only supports EU countries. |
7. Bity
Bity, located in Switzerland, is a Bitcoin exchange and ATM provider for European investors.
Their 5 ATMs provide a speedy first transaction and simply require phone verification for an initial purchase limit of 1,000 EUR or CHF. Wire transfers, SOFORT, and online bank transfers are all accepted by their online service.
Pros and Cons of Bity
| | |
| --- | --- |
| Pros | Cons |
| It has a high-security level. | It does not have mobile apps for ease of usage. |
| It does not need ID verification for smaller trades. | Those who want a higher transaction limit account need to wait a few days to complete the verification process. |
| It does crypto swaps for all supported cryptocurrencies. | It supports a few cryptocurrencies and fiat money currencies. |
8. ChangeHero
ChangeHero is a real-time cryptocurrency exchange to make investing and exchanging cryptos as simple as possible. The service is non-custodial, and investors in Europe can exchange over 80 different cryptocurrencies without creating an account.
ChangeHero provides two exchange options: "Best Rate" and "Fixed Rate." In any case, the investor will receive the greatest rate feasible for their transaction.
The design is user-friendly for both novices and experts, with all the required information at their fingertips.
ChangeHero also has an option for purchasing bitcoin using a credit card. Their Telegram Exchange Bot allows users to exchange bitcoins within the Telegram chat.
The support crew is also accessible 24 hours a day, seven days a week to help investors with any problems they may have.
Pros and Cons of ChangeHero
| | |
| --- | --- |
| Pros | Cons |
| It offers anonymous transactions. | It lacks advanced tools and charts. |
| It offers 24/7 customer support. | It has relatively large crypto buying fees. |
| It has a non-custodial service that ensures the safety of your crypto. |   |
9. Guardarian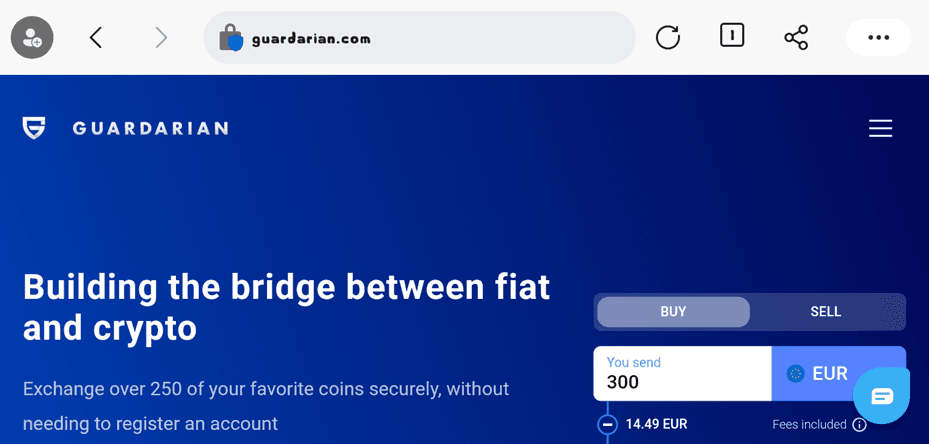 Guardarian provides one of the most straightforward and beautiful ways of buying bitcoin quickly without establishing an account. You can easily purchase and trade over 250+ cryptocurrencies using your favorite fiat currency.
Not only will you be able to purchase major currencies such as Bitcoin, Ethereum, Solana, Monero, and Tether, but you will also have a great time discovering intriguing new and established altcoins that may be added to your crypto wallet.
For crypto investors like yourself, trading digital assets requires more than just a gateway provider; you should also trust the organization, and with Guardarian's excellent reliability among other European-based fintech companies, you can be confident that your transactions are in safe hands.
Pros and Cons of Guardarian
| | |
| --- | --- |
| Pros | Cons |
| No registration is required. | The exchange does not offer crypto swaps. |
| It offers over 250 crypto and 50 fiat currencies. | You can only purchase crypto with fiat. |
| It has multiple funding options. | Purchases made on weekends are deposited on Monday. |
| It offers crypto debit cards. |   |
10. PrimeXBT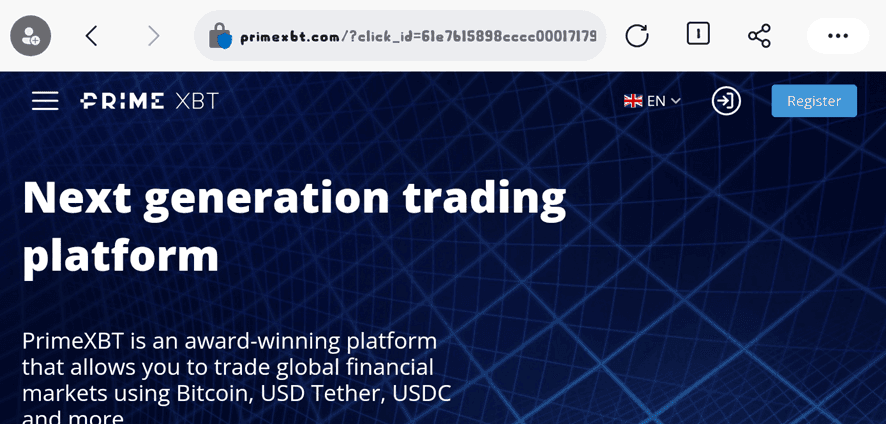 PrimeXBT is another trustworthy trading platform that caters to both professional and inexperienced traders.
They feature one of the greatest in-house tools, allowing investors to access worldwide markets with round-the-clock assistance and make additional money through referrals.
They have unique services in place to make trading a lot more enjoyable, such as leverage trading, which can be readily taught and accessible through the site.
When you open an account with PrimeXBT, you will receive access to over 50+ trading marketplaces, including cryptocurrencies, stock indices, commodities, and so on.
Trading with Bitcoin, USD Tether, USDC, and other cryptocurrencies in the global financial markets will be a beneficial experience unlike any other.
Pros and Cons of PrimeXBT
| | |
| --- | --- |
| Pros | Cons |
| Users can trade crypto, foreign currencies, major stock indices, and commodities. | It has a few crypto trading pairs. |
| It has a referral system. | It is not available in 14 countries. |
| It offers robust technical analysis tools and charting. | It has no lending or staking options. |
| It offers turbo trade. | It has limited direct crypto transfers. |
11. Crypto.com
Crypto.com is a renowned Hong Kong-based exchange website, created in 2016, which allows users to trade, buy, sell, and spend bitcoin and other cryptocurrencies.
An all-in-house setting, but what it is best known for in the crypto space is its unbeatable prices, as Crypto.com has a remarkably low fee that ranges from 0.04% to 0.20%.
Aside from that, Crypto.com allows investors to have a non-custodial DeFi wallet, which can be managed via a different app. You can use it to link your accounts, making it easier to transfer payments.
Pros and Cons of Crypto.com
| | |
| --- | --- |
| Pros | Cons |
| It offers low fees. | It is difficult to navigate. |
| It is easy to convert money on the exchange. | Cryptocurrencies are not available across the globe. |
| It offers a Visa card with cashback rewards. | Poor customer service. |
| Users can earn interest on their crypto. | Lack of educational resources. |
| It also offers strong security against thefts and hacks. |   |
12. Bisq
Bisq, which was founded in 2014 primarily as a decentralized exchange, has servers all around the world rather than just one main headquarters facility.
Because of the ease of location, each transaction is more secure, making it nearly impossible for someone to make off with your funds.
If you're seeking to get started with cryptocurrency trading or investment, this is a good place to begin.
Bisq gives its users the ability to check out several exchanges, testing the waters to find out which one best suits their financial or trading objectives.
Whether you want the most currencies, the lowest fees, or the simplest experience, Bisq's 120+ cryptocurrencies and fiats are readily available for you.
Pros and Cons of Bisq
| | |
| --- | --- |
| Pros | Cons |
| There is no application process. | The fees are quite expensive. |
| The exchange does not store funds. | Lack of liquidity. |
| There are no verification procedures. | The exchange has poor customer support. |
| It offers a wide variety of payment methods. |   |
Frequently Asked Questions (FAQs)
Is eToro a good platform?
Yes, because it is one of the best exchanges for purchasing bitcoin and other cryptocurrencies and securities.
Can Europeans use Coinbase?
Yes, they can, because Coinbase has offices in almost every country in Europe, and investors in those countries have full access to the services offered on the platform.
Final Thoughts
Europe is a technologically advanced continent, with most countries embracing bitcoin and other cryptocurrencies.
This article will help you choose the best bitcoin exchange, especially if you are residing in any of the countries in Europe and you want to invest in bitcoin.
Read More