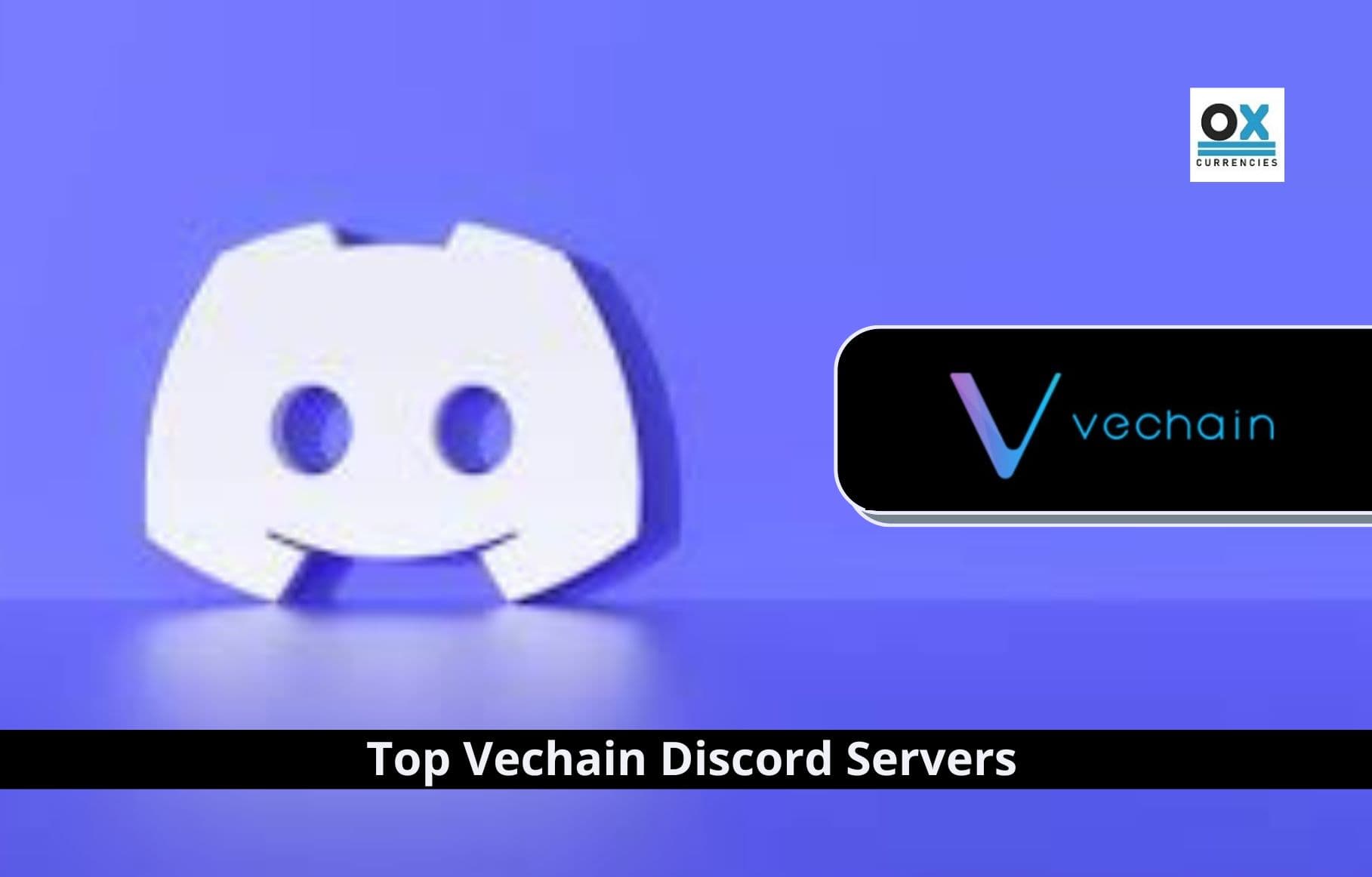 Discord servers provide an organized and easy way for members of a community to communicate on chat groups known on the platform as servers.
It includes text, voice, and video communication on the server. Hence why we are going to be looking at the top VeChain Discord Servers.
Many blockchain projects use Discord servers since they can house multiple chat rooms, known as channels, for specific discussions. This is very efficient if you want to organise discussions into topics such as roadmaps, tokenomics, technical discourses, airdrops, bounty programs, announcements, etc.
In other words, a discord server is a very efficient way to connect with like-minded individuals, stay informed, and engage with favorite blockchain projects.
While there are a lot of Discord servers out there providing information in the most organized form, not all of them are there to help you stay informed as discord servers can also be a lightning rod for scammers.
For your safety, we have made a list of top Vechain Discord servers that you can join to stay connected with Vechain community updates.
What Is VeChain?
VeChain is a blockchain platform that uses the distributed ledger technology (DLT) of blockchain to streamline and enhance the process and information flow of supply chain management and business processes.
In other words, Vechain is a crypto platform that improves real-world supply chain management and business processes by supplying blockchain and logistics needs. 
The goal of Vechain is to be an Internet of Things (IoT) intermediary and make the supply chain industry data actionable and transparent, among other things. Initially started on the Ethereum blockchain as VEN token, it is currently functioning on its own blockchain, VeChainThor (VET) blockchain, since 2018.
VeChain on Discord
Over the years, VeChain has attracted a lot of strategic partners looking to implement blockchain solutions through VeChain blockchain technologies.
As the partnership base is increasing, the impact of VeChain blockchain technologies is getting wider, and likewise the VeChain online community.
Keeping the online community in the loop of what is going on, how and when it is scheduled, is done through various social media channels.
Among these, Discord has a lot of unique features that make it suitable for community engagements and collaborations.
The Discord servers offer members a way to keep in touch with free voice and text chat. Projects are also able to educate people more through their servers.
Top Vechain Discord Servers You Should Check Out
Please Note, the invite for a server may be expired or invalid in which case the best way is to go to the project website or social media channels to get a Discord invite link.
1. VeChain
Holding the number 1 spot of the top VeChain Discord Servers is, of course, the VeChain Official Discord Community.
On the server, you can find various channels dedicated to all the topics concerning VeChain and VeChain projects.
The server currently is a community of over 8,800 members hanging out and talking about the VeChain and VeChainThor blockchain ecosystem.
The VeChain Community Discord Server launched through a Launch Event that rewarded all those who participated with tokens and prizes from some VeChain project partners.
So by being part of this Discord server, you can be lucky enough to get some benefits of joining the VeChain Official Community on Discord.
2. VeChain Projects & Development Discord Server
The VeChain Projects & Development Discord Server is where you can also find information about all the projects going on with the VeChain ecosystem and stay updated with progress on current developments.
The server has a member strength of up to 3,411 members using Discord's free voice and text chat features to keep in touch.
3. VeSea
VeSea is a VeChain NFT marketplace. While there are others, VeSea is the most active NFT marketplace on VeChain. VeSea operates without gas fees since it is housed on VeChainThor, a layer 1 blockchain. So anybody can trade NFTs quickly, easily, and without any gas fees.
So far,  124,048 NFTs have been minted on VeSea. Currently with 219,084 Marketplace Items, 82MM Vol. Transacted to date.
If you are looking for a platform by NFT people, for NFT people, the VeSea Discord server is the right place to connect with such people and discover information about the various NFT projects on the VeSea marketplace
4. VIMworld Discord Server
VIMworld is VeChain's NFT Project, a virtual world running on the VeChainThor blockchain. You can purchase VIM collectibles, which are Smart NFT tokens known as VIMs, that you can upgrade and customize.
The project has its own Discord Server, with a growing community of VIMworld NFT followers.
You can buy your first VIM on the VIMworld website, but if you are looking to hangout with like-minded people on the project, the Discord server is the right place.
5. VeChain Energy
Join 184 others and hangout on the Discord Server for VeChain energy – a Fee Delegation as a Service for VeChain-Developers.
Final thoughts
Discord servers make it possible to be part of a large group of people who share similar interests, in a more focused manner. However, you should be careful about exchanging sensitive information or clicking links sent to you in private conversations.
Read More