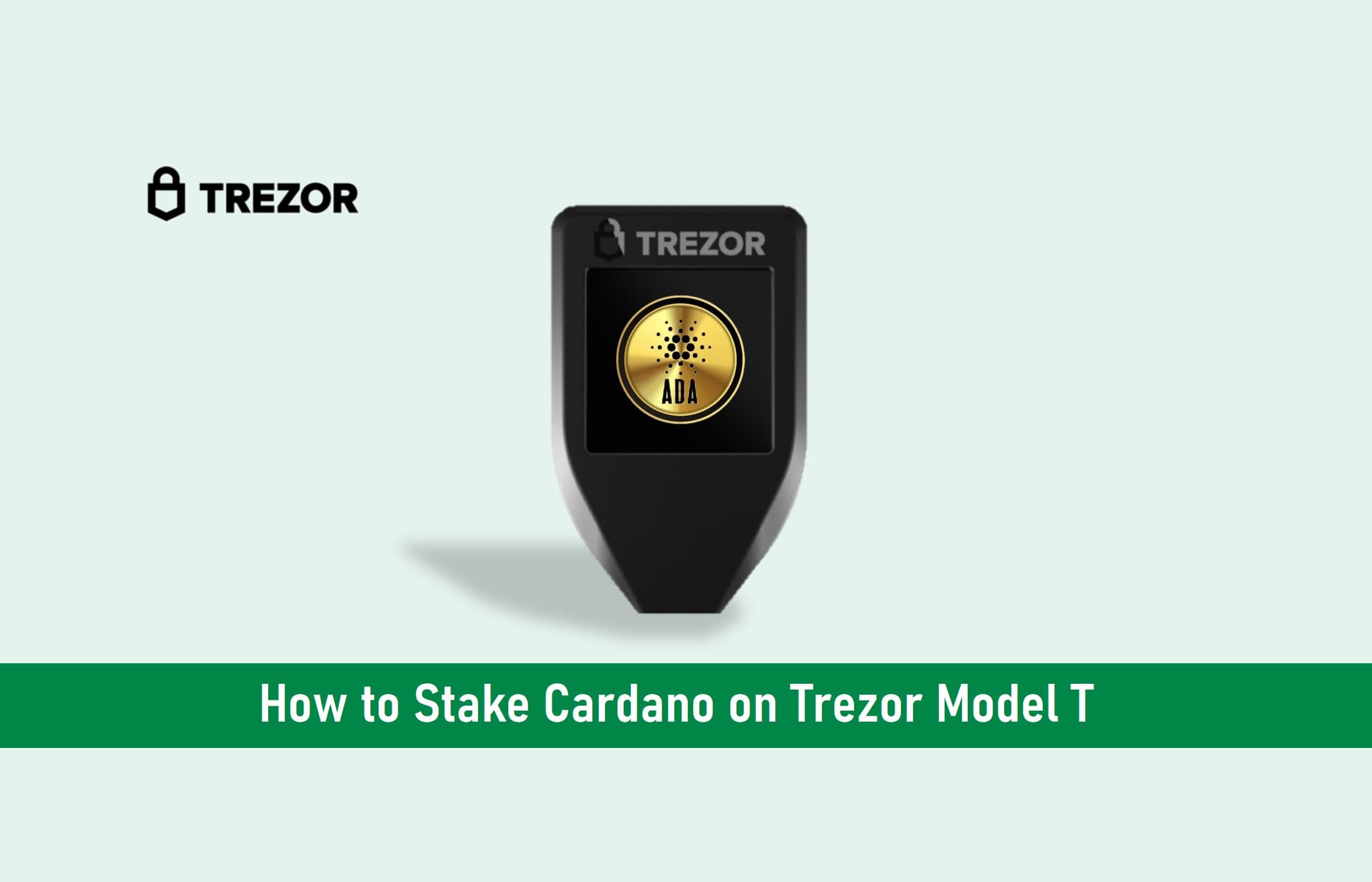 Having your digital assets safely nesting in your wallet, you can earn passively on them without having to risk them in trading.
With third-party wallets like AdaLite and Yoroi, you can stake your Cardano directly in your Trezor wallet and feel at ease knowing it is safe.
Staking Cardano is possible with the Trezor Model T running on the latest firmware version.

Instead of leaving your Cardano idle in your wallet, staking it can earn you up to 5% APY.
In this article, I  will explain how to do that on your Trezor hardware wallet.
Key Takeaways
 • It takes just 3 steps to stake Cardano on Trezor using AdaLite.
 • Trezor Model T is compatible with AdaLite and Yoroi soft wallets.
 • Staking on Trezor is safe, as your assets stay within your wallet.
 • You can earn up to 5% annual returns by staking Cardano.
SEE ALSO: 11 Recommended Accessories For The Trezor Model T Wallet
Staking Cardano
Staking simply means validating transactions on a blockchain.
Pioneer crypto coins like Bitcoin adopt the Proof-of-Work (PoW) consensus mechanism which required that miners validate transactions by solving a complex mathematical puzzle known as hashing.
Most altcoins adopt the Proof-of-Stake (PoS) protocols and use staking to validate transactions on the blockchain. Cardano can be staked and not mined which required delegating (locking up your assets) for a period.
Cardano computing platform runs the blockchain for the Ada cryptocurrency. There are 3 ways to stake Cardano:
1. Through a Crypto Exchange such as Binance.
2. A hardware wallet like Trezor and Ledger.
AdaLite
AdaLite is a lightweight wallet developed by Vacuumlabs and built for cryptos like Cardano. It is an in-browser wallet accessible only on AdaLite.io.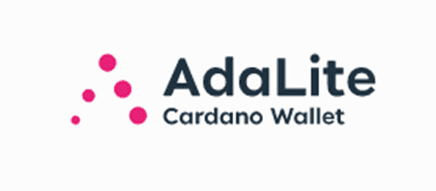 The programs running AdaLite were done with speed and responsiveness in mind which makes it faster, unlike the official Cardano wallet which runs a full node and syncs the entire blockchain.
AdaLite is non-custodial and does not store your private keys, so it is advised to store them safely.
Why AdaLite comes in highly recommended is that it integrates well with hardware wallets.
2. Ledger Nano X, & Ledger Nano S
3. BitBox02
How to Stake Cardano on Trezor Wallet
Hardware wallets like the Trezor Model T are compatible with AdaLite.
On the Trezor hardware wallet, you can purchase crypto-assets and also swap them within the wallet. 
But there are no options for staking cryptocurrencies on Trezor wallets.
Staking on Trezor is only possible if you link your wallet to a staking validator or staking pool.

This means you have to link your Trezor wallet to a third-party wallet. AdaLite and Yoroi and two popular wallets used for staking Cardano.
How to Stake Cardano on Trezor using AdaLite
There are 3 steps to stake Cardano on your Trezor hardware wallet using AdaLite.
1. Link Trezor wallet to AdaLite
Please make sure that your Trezor Model T is running the latest firmware version.
You don't have to bother about the AdaLite version because it is browser-based, meaning the latest version is what loads whenever you open it.
To link your Trezor wallet to AdaLite:
• Open AdaLite wallet.
• AdaLite supports three means of accessing your wallet. Click on the Hardware Wallet option. it is a recommended option, so it won't be hard to locate.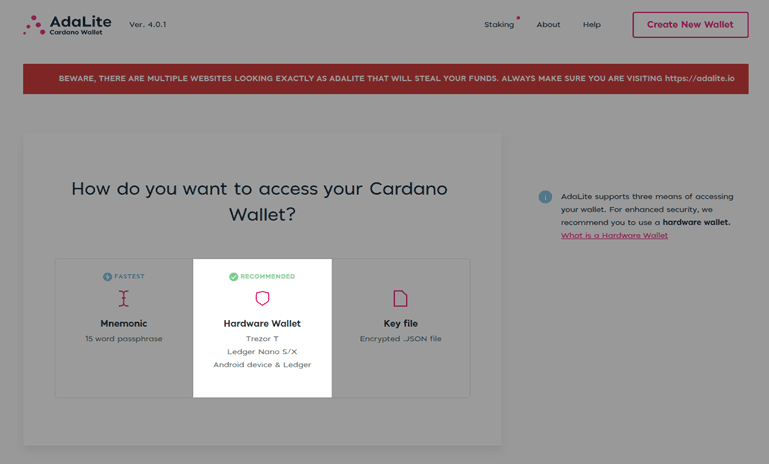 Now click on Unlock with Trezor
• On the next page, click on Allow once for this session to grant permission for AdaLite to read your public keys. This is required to be able to export the public key.
•Click on Export, to export Cardano public key.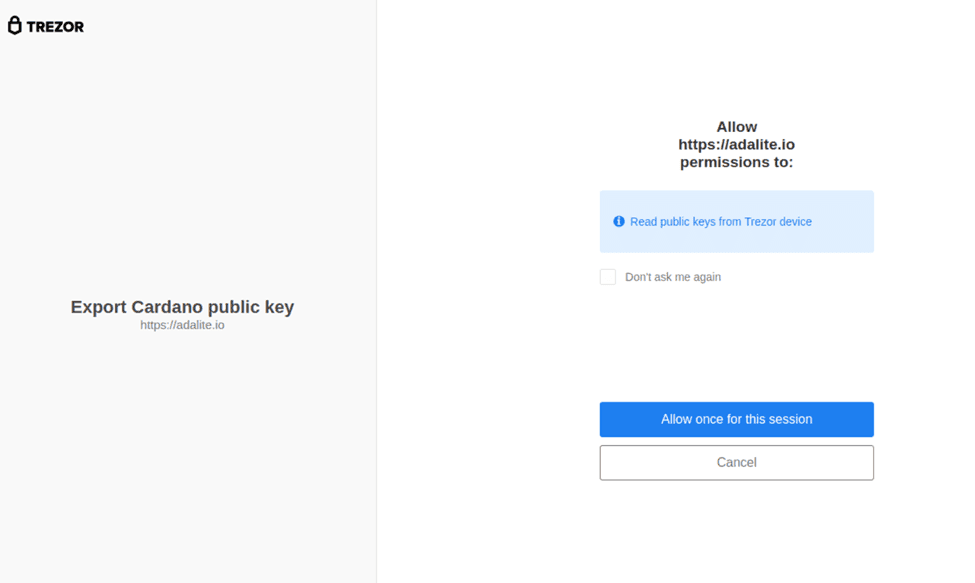 • If your Cardano is protected by a passphrase, enter the passphrase twice in the provided fields and then click on Enter to continue.
• Enter the passphrase on your Trezor device instead of the AdaLite webpage.
• Click on Enter passphrase on the device button below the Enter button. To use your default Cardona wallet, leave the spaces for passphrase blank and then click on Enter.
• The next screen shows your Cardona wallet with balance, transaction history, and the send and receives buttons.
Please note that all addresses on AdaLite are Shelley addresses.
These are new types of Cardona wallets with a 24-word recovery phrase and the only one that supports delegation and earning of rewards. They all start with addr1.
2. Stake to a Delegation Pool
• To start staking, click on Staking at the top left corner to switch to the stake tab.
• On the Delegate stake section, AdaLite loads the page with their preselected stake pool ID, which is a string of 56 random alphanumeric characters.
• If you want to use other pools, you can paste their ID in there instead. Find a list on PoolTool and ADApools. The remaining details like pool name, tax, ticker, and fixed cost will be auto-filled once the pool ID has been inputted.
• Now click on the Delegate button to continue.
 • On the Delegation Review page, check and confirm the details and then click on Confirm Transaction.
3. Confirm the Transaction
Part of security on Trezor hardware wallets requires confirmation of every transaction going out on the Trezor hardware itself.
• Now you have to confirm the transaction on your Trezor hardware. It will show the transaction details on the screen and the fees. This is just the transaction fee to send it to the network and add it in a block.
• AdaLite will still charge a fee of about 2 ADA for the registration of your delegation. So you will pay a total of two fees. Confirm the transaction to continue.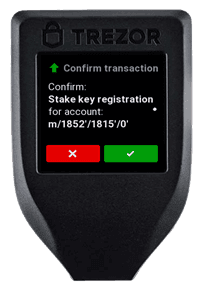 • After a successful delegation of your balance to a staking pool, you will see the details at the bottom of the AdaLite screen.
And that is how to successfully stake Cardano on your Trezor wallet using AdaLite.
Key Features of Trezor Model T
[table id=17 /]
Frequently Asked Questions (FAQs)
Q1. What is the best wallet to stake Cardano?
Daedalus is the official desktop crypto wallet developed by the Cardano team and is no doubt the best wallet to stake Cardano in.
Daedalus offers 5% annual returns on staking. The only downside is the size, since it is a full node wallet, installing it means downloading the entire copy of the Cardano blockchain.
There are other lightweight Cardano wallets like Yoroi and AdaLite that offer staking services. Or you can stake in exchanges like Binance.
Q2. Is staking Cardano safe?
Staking Cardano on a Wallet is non-custodial. As coins never leave a wallet during the staking process, there are fewer security risks in comparison to other blockchains.
Final Thoughts
Staking is locking up your crypto assets and not having access to it for the staking period.
It is not a risk-free transaction and  Staking from a hardware wallet is a safe way of staking your tokens as your assets.
As you already know, hardware wallets are the safest place to store cryptocurrencies.
Read More