Bitcoin mining is the process of creating new Bitcoins that will be added to the already existing ones in circulation.
This mining process is usually carried out with the assistance of a powerful computer capable of solving complicated computational arithmetic problems.
About 90% (18.9 million Bitcoins) of Bitcoin's estimated maximum supply of 21 million has already been mined and is in circulation in the crypto market, leaving existing and soon-to-be miners with just 2.1 million Bitcoins left to be mined.
Hence, you might want to hurry up for fear of missing out when the maximum supply of 21 million Bitcoins is reached.
Key Takeaways
• Mining Bitcoin can be done easily on your Android and iOS devices using specific mining apps.
• Mining on your iPhone is dangerous and harmful to the device and has now been deemed illegal according to the new guidelines set by Apple Inc.
• The hash rate and mining power of mobile mining apps are far lower than that of special mining equipment.
• Only about 10% (2.1 million) of Bitcoin remains to be mined before it reaches its maximum supply of 21 million.
SEE ALSO: 10 Best Bitcoin Mining Software for Windows, Mac and Linux
SEE ALSO: Best Mobile Trading Apps for Currencies, Cryptos and Stocks
Although Bitcoin miners primarily employ powerful computers, as previously said, smartphone owners can also benefit from this mining through the use of certain apps.
Hence, in this article, I will be showing you the top 7 Bitcoin mining apps you can make use of if you want to mine Bitcoin on your Android or iOS device.
Below are the top seven Bitcoin mining apps for Android and iOS:
1. CryptoTab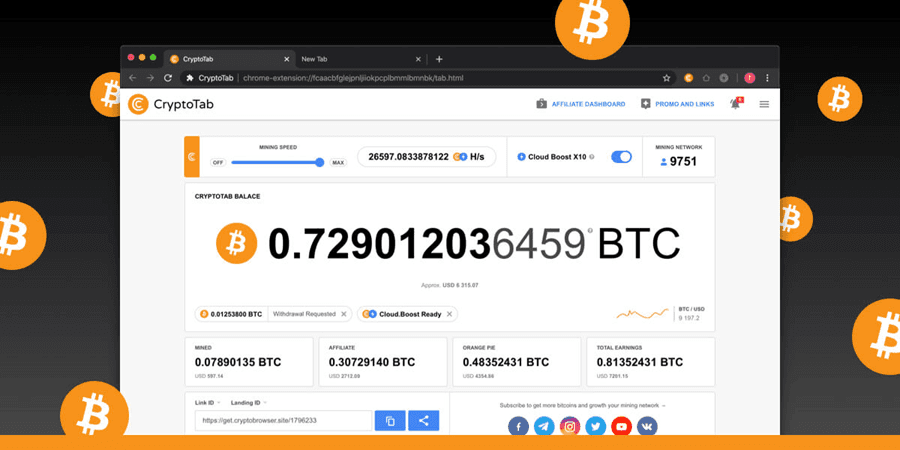 CryptoTab, founded in 2018, is the world's first browser with mining capabilities that works on both desktop (Windows & Mac) and mobile (Android & iPhone/iPad).
There are over 20 million people who are already using CryptoTab Browser throughout the world, and you can be a part of them by downloading CryptoTab Browser, a revolutionary surfing solution that combines cutting-edge web technologies with a proprietary built-in mining algorithm.
Having downloaded the app, all you need to do is to activate Bitcoin mining, then sit back and relax while it begins to mine Bitcoin automatically.
You can also increase your earnings and obtain your first Bitcoin by introducing new users to the mining network via a private link.
The mining algorithm in CryptoTab provides high-speed performance without slowing down your mobile device, so you do not need to fear for the safety of your device.
2. NiceHash
NiceHash, which was founded in 2014, provides cloud mining services, allowing you to pay for hash power while mining in the cloud.
The app has quickly become a well-known brand among cryptocurrency miners, thanks to regular payments, excellent customer service, cutting-edge security, system reliability, and the delivery of enormous amounts of hashing power.
The app, while having its own crypto exchange, also provides Bitcoin mining software, which allows you to connect your GPU/CPU and begin earning Bitcoins.
You can utilize their live trading interface, which includes complex trading choices and an API. Using their mobile app, you can manage your NiceHash account and other activities.
NiceHash also has a private endpoint that is intended for medium and large mining farms that wish to optimize their NiceHash connection and ensure optimal performance and revenue.
3. ECOS
ECOS is a cryptocurrency investing platform that provides a cryptocurrency wallet, cryptocurrency trading, cryptocurrency mining, cryptocurrency portfolio management tools, and cryptocurrency savings accounts.
The platform has a portfolio section incorporated into it, which gives users with or without experience the opportunity to invest in digital asset portfolios with multiple risk-return ratio metrics.
As a user interested in Bitcoin mining with the platform, all you need to do is to get an actual mining power supply by buying a crypto cloud mining contract.
This is done when you hire mining facilities to earn Bitcoin for a set length of time, and the mining firm provides the physical availability of equipment, software, energy, installation, and maintenance on a turnkey basis.
4. SlushPool
SlushPool was the first mining pool, with over 1.2 million BTC mined since 2010. The app comes with some interesting features, such as sophisticated payments, monitoring, and others.
With the mobile app, you can have a secure learning platform, mine Bitcoin, while also having a simple overview of your dashboard where you get important notifications for certain preferred activities.
In terms of monitoring, SlushPool monitors all activities and ensures that every problem is documented.
If permitted by you, they would gladly send you notifications of these occurrences through email or the mobile app so you can take appropriate actions.
However, bear in mind that SlushPool can only carry out this monitoring activity based on how you choose to configure your app and your preferred requirements.
5. F2Pool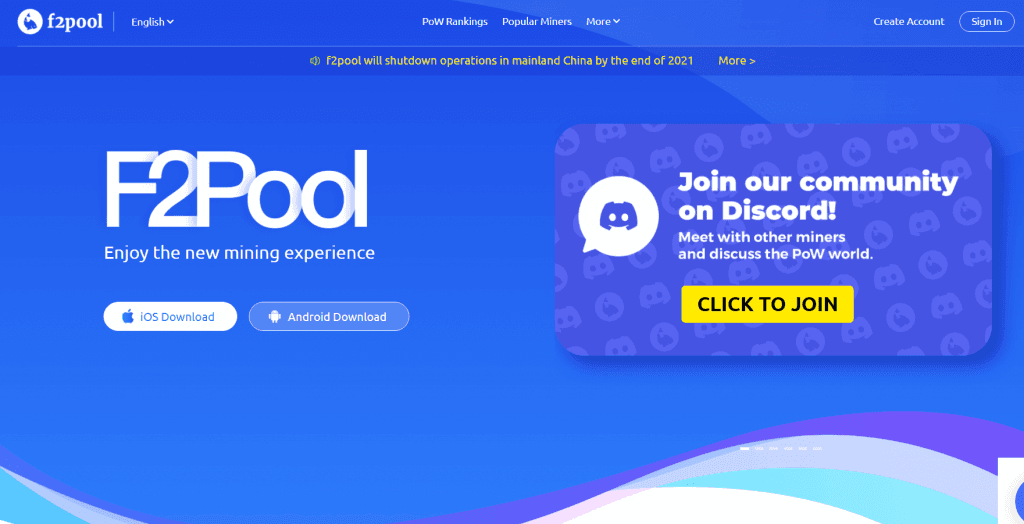 F2Pool was one of the first mining pools to be launched in 2013, and it has since established itself as a global leader in the mining sector.
The app supports the mining of over 40 cryptocurrencies, Bitcoin included and has the world's largest mining pool for BTC, LTC, ETH, and ZEC.
With the app, you can keep track of your hash rate and earnings, as well as important metrics such as network hash rate and difficulty on your Android or iOS device.
By providing a mining address or a read-only link, you can easily check mining, income, and payout information and set up offline notifications.
6. Robomine

Robomine, which was founded in 2011, allows you to store, mine, and invest in cryptocurrencies.
The Robomine Wallet is the first e-wallet to combine all crypto assets on the same blockchain platform. It holds your crypto assets and offers monthly interest rates and initial withdrawals at any point in time.
The app also has an AI that uses artificial intelligence technologies to optimize Bitcoin mining activities, and you can mine automatically 24 hours a day, seven days a week while making profits as high as 10% -15% each month.
The Robomine app can be used on your smartphone and can mine Bitcoin using low power consumption, which is great for your mobile device.
7. Mining Hero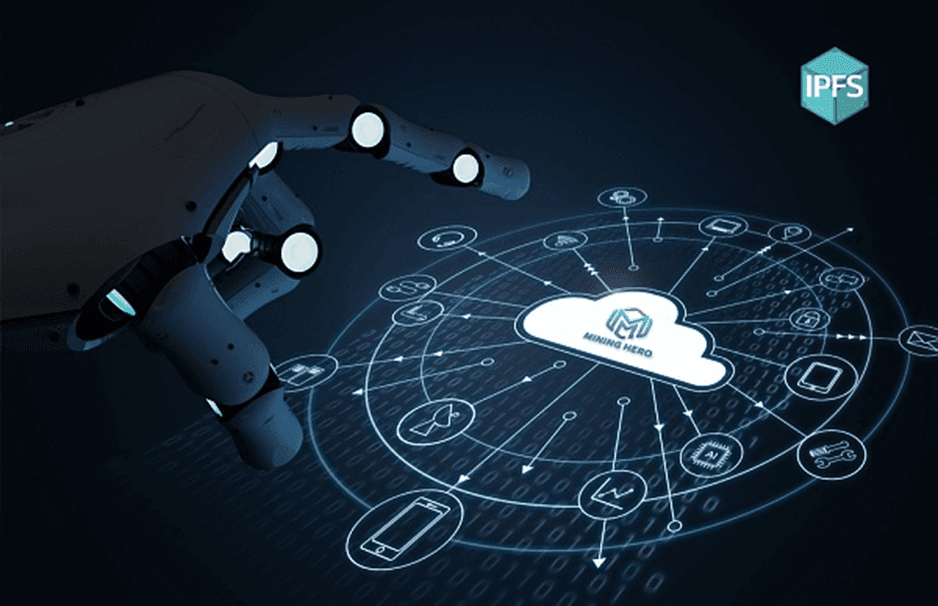 Mining Hero is another Bitcoin mining app that has a starting fee of $2760 and offers a "multi-currency + duration" mining scheme.
It is also a one-stop online hosting solution for group buying, purchase, hosting, operation, and maintenance of integrated mining equipment and provides large-scale, tailored mining solutions to professional investors while making sure that crypto assets mined are secure and transparent.
Frequently Asked Questions (FAQs)
Can you mine Bitcoin on an iPhone?
Apple has revised its developer rules to make cryptocurrency "mining" on iOS devices illegal.
The new guidelines prohibit programs that deplete battery power, produce excessive heat, or impose an undue demand on device resources, all of which occur during Bitcoin mining.
Is it possible to mine Bitcoin on Android?
Yes, it is possible. Even though there are various reasons to avoid mining Bitcoin with an Android device.
Furthermore, utilizing a mobile phone to mine cryptocurrency is not similar to how traditional mining software or hardware works, as the hash rate and mining power will be quite low on your Android device.
Final Thoughts
Mining Bitcoin on your mobile device is very possible and simple, especially if you use the mining applications listed above.
Nonetheless, you must know that mining Bitcoin or any other crypto on your iPhone has been prohibited following the new guidelines set by Apple Inc. As such, you should make use of other alternative options to mine Bitcoin if you do not want to take your iOS device for a test using any of the apps above.
Read More