Blockchains are known to revolutionize the world, and how we see the world we live in.
Not only does it change the way we make digital transactions, but also affects how we store data and explore the security of any network or application.
One such revolutionary blockchain is the Solana blockchain which is not only fast but also secure, scalable, affordable, and resistant to censorship.  
Over the years, it has become very popular in the NFT and DeFi spaces as users seek out new platforms with a faster and cheaper means of transaction.
So in this article, I will share insights into Solana and everything you need to know about the blockchain's size.
What is the Solana Blockchain?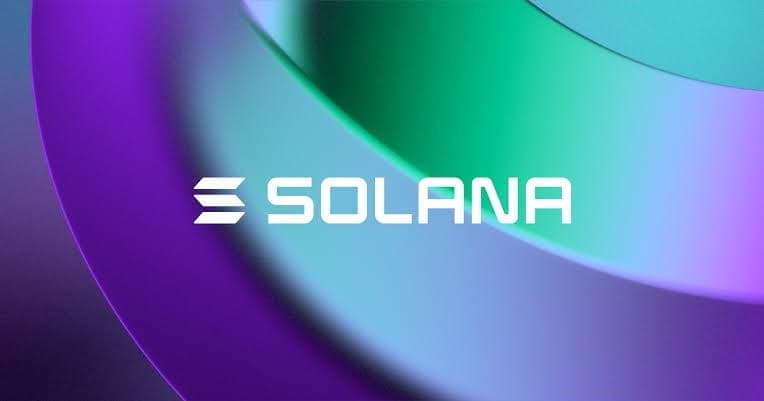 Solana is a public blockchain platform founded on the 1st of January 2018 by Alan Yu, Anatoly Yakovenko, Greg Fitzgerald, Raj Gokal, and Stephen Akridge.
It is also an open-source blockchain that supports smart contracts, such as non-fungible tokens (NFTs) and as well as a variety of decentralized applications (dApps).
Native to Solana's blockchain is the SOL token which provides network security through staking as well as a means of transferring value. 
The network has introduced a lot of new and unique technologies to provide users with unparalleled transaction speeds and enterprise-level security.  As a result, the network has witnessed a surge in growth annually.
What is Solana Blockchain Size?
When we talk about the size of a blockchain,  it has to do with the amount of data about transactions each block in the chain can carry for a duration of time.
The size of a block equals the amount of data it stores. And just like any other container, a block can only hold so much information. The largest amount of data a blockchain block can hold is referred to as the block size limit.
Blockchain size limits are small by modern data storage standards, but crypto transactions are very lightweight when it comes to data storage eg Bitcoin's block size is limited to 1 MB, but this small amount of data is enough to store over 2000 transactions.
So the block size of the Solana blockchain is 10MB and as a result, it has handled up to 65,000 transactions per second at its peak, with a block time of 400ms – which is almost 3 blocks per second!
Solana Tokenomics
There are currently 346,652,527.92 SOL coins in circulation with a total supply of 511,616,946 without an established maximum supply.
The SOL token has two use cases. One is staking, where token holders can stake their SOL and receive rewards. The other allows users to use SOL as payment for fees associated with running smart contracts or other transactions.
Additionally, Solana distributes a fixed amount of inflation-based rewards across its weighted validator set that secures the Solana network.
Each staking reward is weighted by the number of tokens that are staked. Yield is proportional to the number of tokens staked measured against the total token supply.
Solana launched with an inflation rate of around 8%, which is expected to decline by 15% each year, a downward trend that will decrease until the rate reaches 1.5% annually, where it will remain.
Issuances are anticipated to be sent to validators, with 95% of issued tokens toward validator rewards and 5% reserved for operating expenses.
How To Invest In Solana
If you want to invest in Solana, then you can purchase SOL directly via a cryptocurrency exchange. The basic steps to invest in SOL include:
1. Choose a cryptocurrency exchange like Coinbase or Binance.
2. Establish a funded account with the exchange.
3. Initiate an SOL purchase.
4. Securely store your SOL by storing them on a digital wallet or a non-custodial wallet that you can maintain independently.
Pros & Cons of the Solana Token
Pros
Processing of over 50,000 transactions per second with exceptionally low fees (less than $.01).
High level of scalability.
Solana has a low environmental impact.
Cons
Relatively expensive to set up satisfactory Solana hardware.
Solana has been criticized for not being decentralized enough.
Frequently Asked Questions(FAQs)
 Q1. Where can you buy Solana?
Solana can be purchased on almost all popular exchanges. You can check our recommended Solana-supported exchanges here
Q2. What is Solana SOL?
SOL is the native cryptocurrency on the Solana blockchain used to make transactions.
One of the key benefits of SOL is that SOL owners can vote on future network upgrades of the Solana blockchain.
Q3. Is Solana good for the long term?
Solana's beneficial features such as high efficiency, stability, and low transacting fees for traders and investors, have given it an edge as a good long-term investment as far as cryptocurrency is concerned.
Q4. How high can Solana (SOL) go?
Some crypto experts predict that the price of Solana (SOL) could treble before the end of 2022.
But unfortunately, no one can accurately predict how high Solana can go. But it does have a lot of investment potential.
 Q5. Does Solana have a community?
Solana has a broad community. The Twitter channel is the most popular, with over 330k followers, and the Telegram channel has over 85k followers.
You can find the complete list of Solana community channels on the Solana Community Page.
Final Thoughts
Solana is one of the most advanced blockchains in the world right now.
The developers behind the Solana project succeeded in creating a network that could surpass today's payment processors in terms of functionality and transaction processing.
As a result of this, more developers will follow suit in developing blockchains that work on the improved features of Solana and introduce innovations to the blockchain ecosystem.
Read More