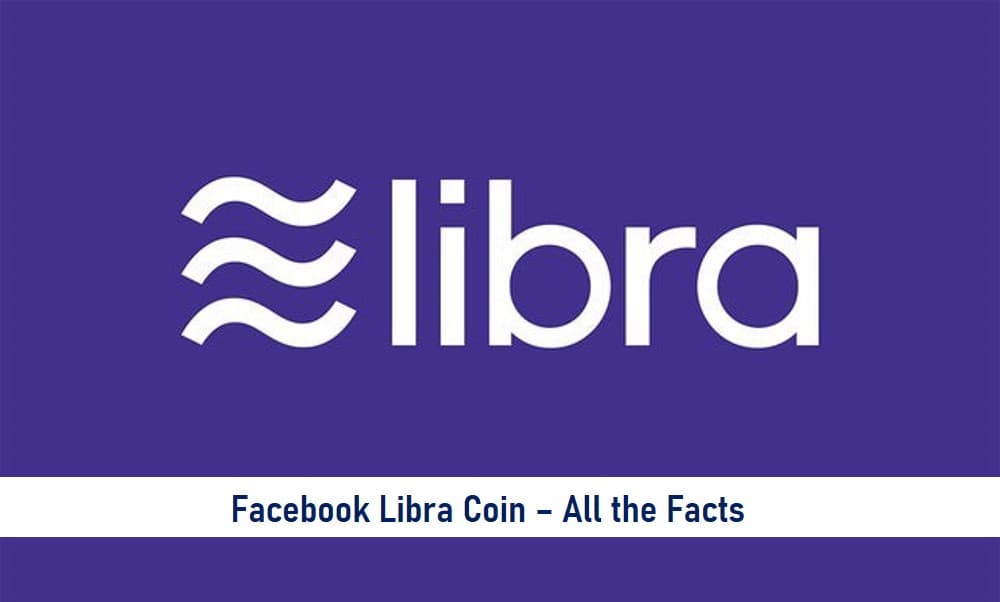 Facebook Libra History
Facebook told the media at the beginning of 2020 that its long-awaited cryptocurrency (Libra Coin) will be released in the first half of the year.
The cryptocurrency will continuously be supported with low-volatility financial assets to provide stability.
The Social media company further revealed details while releasing Libra's whitepaper, stating plans for a less unstable digital currency, smart contracts forum, and a new localized blockchain.
Libra Coin was created to be versatile, it could allow users to purchase items from grocery stores in their environment or send money to anyone at almost zero cost.
Holders of Libra Coin can also spend it through interoperative third-party wallet software or Facebook's Calibra wallet that will be incorporated into Whatsapp, Facebook Messenger, Instagram, and other apps owned by Facebook.
The misconception many have is that Libra is fully controlled by Facebook, but governance for the "Libra Association Project" also plays management roles on the cryptocurrency.
The project has other founding members such as Andreessen Horowitz, Visa, and Uber, with each of them investing not less than $10 million into its operation to become a validator node and garner trust among users.
Every one of its members has a single vote in its dictate to monitor the stock of high-value assets, creation of token and administrative directives of the Libra Blockchain.
Facebook was weary the public would distrust the project, and therefore employed the founding members of the association to initiate the creation of the token and the stock of real-value assets.
SEE ALSO: How to Use Reddcoin for Easy Payments
The Libra Association is made up of twenty-eight (28) founding members hitherto listed:
Libra Association Founders
Tech and Marketplaces
Companies such as Fartech, Booking Holdings, eBay, Calibra, Mercado Pago, Lyft, Inc, Uber Technologies, and Spotify AB are members of this category.
Blockchain
Founding members of this category include Xapo Holdings Limited, Inc, Bison Trails, Anchorage, and Coinbase.
Payments
The members are Mastercard, PayPal, PayU, Visa, and Stripe.
Telecommunications
They have Iliad and Vodafone Group here.
NGOs and Multilateral Companies and Academic Organizations
Mercy Korps, Women's World Banking, Kiva, and Creative Destruction Lab.
Venture Capital
Andreessen Horowitz, Thrive Capital, Ribbit Capital, Breakthrough Initiatives, and Union Square Ventures.
Libra Association Membership Requirements
To become a member of the Libra Association, you must meet the following requirements:
1. You should have a 1/2 rack of hosting space
2. An Internet connection speed of 100Mbps or beyond
3. You should be able to connect with 20 million people each year or be known as a key industry leader by groups like S & P or Interbrand Global.
4. Must hold at least $500 billion as customer balance and reach 2 of 3 thresholds of a billion-dollar market valuation. 
Asides from being a stable digital currency, Facebook is making efforts to launch a partner company, Calibra that will control dealings of the cryptocurrency and safeguard users' privacy by not incorporating Libra payments into Facebook's data to avoid ad targeting.
Facebook also wants to prevent unnecessary scrutiny from enforcement agencies.
Calibra and others in the Libra Association will get interest on the funds' clients deposit and hold in reserve to keep Libra stable.
Libra is both a threat and an opportunity as it promises to affect the way items will be bought and sold by eliminating charges deducted during credit card transactions, while fiat currencies cost about 7% when it is sent.
Facebook, therefore, aims to make Libra the progression of PayPal.
The cryptocurrency will be designed in such a way that it will be easier to set up, very efficient with fewer fees, long-running with localization, and accessible to those who don't have traditional bank accounts.
Facebook in the Libra documentation, quoting the flexibility of the Coin  stated:
"Success will mean that a person working abroad has a fast and simple way to send money to family back home, and a college student can pay their rent as easily as they can buy a coffee".
Most people today get stuck regularly when paying rent through insurance checks, while payment services collect an average of 7% while sending funds abroad, charging $50 billion annually from users.
The Facebook currency with offices based in Geneva, Switzerland requires members of the Libra Association to meet twice a year.
Switzerland was chosen because of its coherent support for financial advancements including the blockchain.
Read More