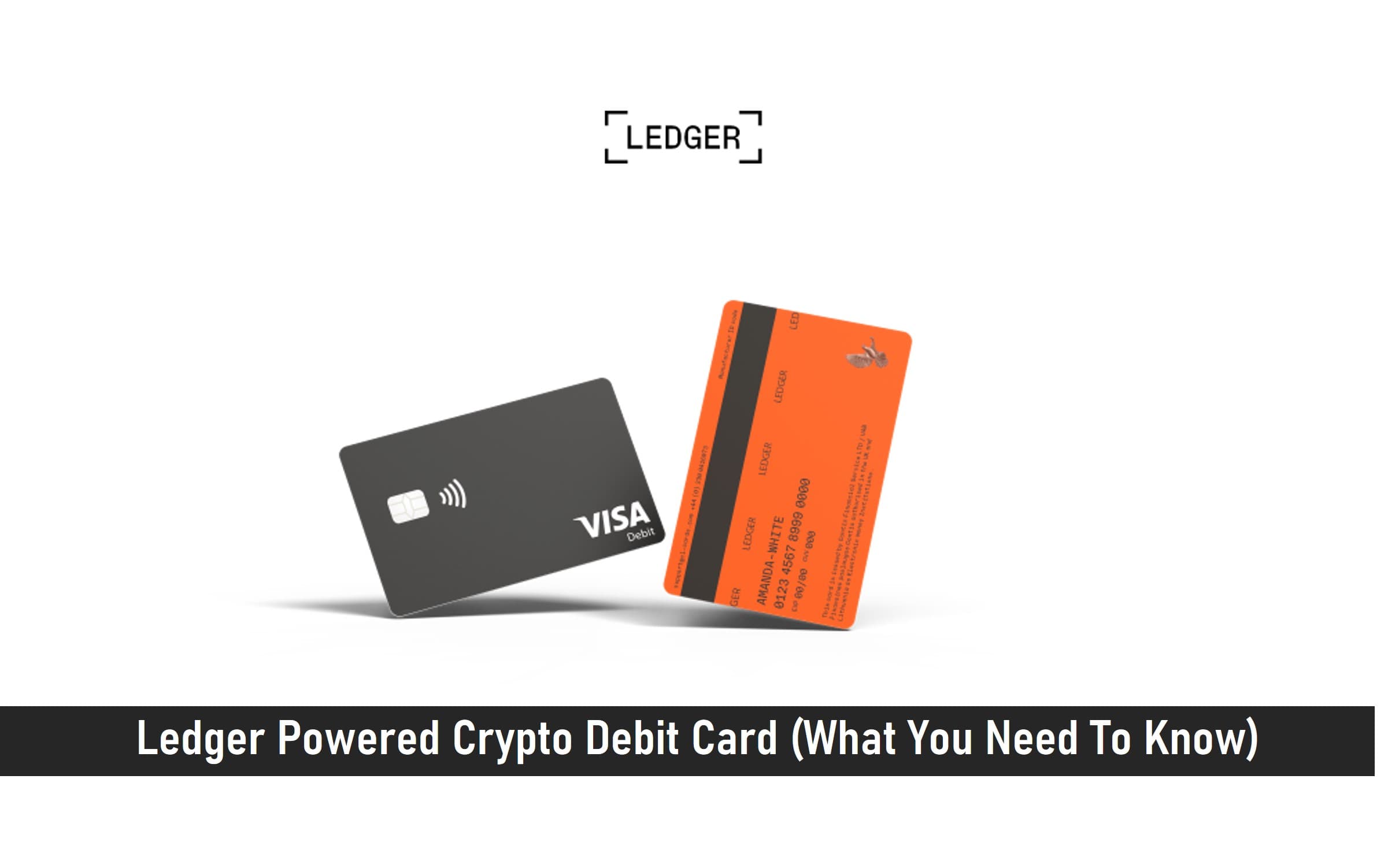 For some years now, we have gotten used to cryptocurrencies and the potential they hold for financial growth and development. As such, it should come as no surprise today that financial freedom is one of the important potentials this new development has brought us.
Our innovations continuously changing the face of the crypto space, Ledger is working towards better and convenient ways to exchange, sell and buy.
Here is what to expect from Ledger's Powered Crypto Debit Card:
1. Exchange to fiat—instantly – Stay in crypto until the last moment. Only sell your crypto when you make a purchase using your card.
2. Spending without selling – Need cash? Now you can open a line of crypto stablecoin credit using your crypto as collateral.
3. Get your paycheck in crypto – Set a percentage in your card account to receive your paycheck partially in crypto.
4. All in one place – Securely top-up your card using either fiat or crypto deposits. Manage your balance and more. All in Ledger Live app. Join the waiting list now.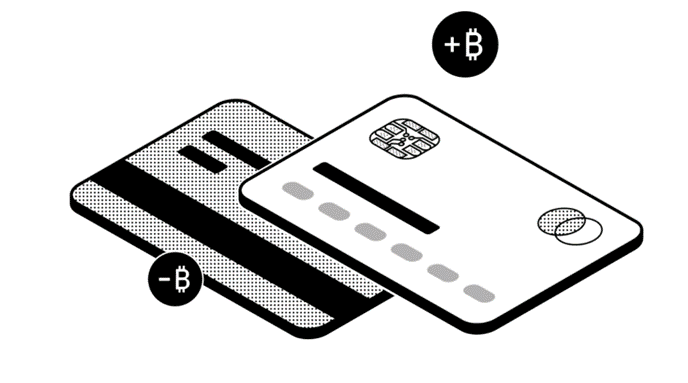 Key Takeaways
• The Ledger Life crypto card is scheduled to be released in the first and second quarter of 2022 to Ledger users living in the United States, United Kingdom, and some countries in Europe.
• The Ledger Life crypto card comes with a lot of interesting features, all in a bid to make crypto usage a whole lot easier.
• With the anticipated release of the Ledger Life crypto card, competition is bound to increase from other crypto exchanges with similar debit cards in the crypto market.
• There is no known date yet as to when the Ledger Life crypto card will be made available to Ledger users living outside the United States, United Kingdom, and Europe.
SEE ALSO: World Most Popular Hardware Wallet-Ledger Nano S and Nano X
SEE ALSO: 22 Digital Wallets that are Compatible with Ledger Live
How Will Crypto Cards Fix Payment Issues?
From independence from banks and central banks, freedom from meddling, freedom to do whatever you want with your coins and tokens, staking and trading, to lending and even voting, the list is endless.
Despite the wealth of possibilities that crypto offers, it still has a major challenge in terms of flexibility in spending.
Commercial use of cryptocurrency is still sporadic at best, and while there are exceptions, the great majority of businesses simply lack the payment infrastructure to accept this type of payment.
There's another aspect to this issue as well: even if all businesses were open to the notion of crypto payments, blockchain's renowned scalability difficulties would prevent it from becoming a worldwide payment system.
Finding a method to scale to compete with a global payment system like the Visa network is one of the key pressures driving growth in the crypto ecosystem, yet despite ongoing advancements, no blockchain has yet incorporated a meaningful answer to that challenge.
Until today, the only consistent and trustworthy way to use your coins or tokens in real life was to convert them back into cash.
However, the procedure is tedious and rigid, especially when compared to the frictionless, one-tap experience we've come to anticipate from traditional finance debit cards.
Perhaps this is the problem Ledger has offered to solve by introducing the Ledger Life crypto card, to be made available soonest to its users.
What to know About Ledger Life Crypto Card
The Ledger Life crypto card is a crypto debit card introduced by Ledger to offer world-class features to its users as never before seen. I believe financial freedom, just like other crypto debit cards, is the main motive behind the Ledger Life crypto card.
Thanks to the Ledger Life crypto card, you will soon have access to a worldwide payment system that allows you to spend your cryptocurrency with confidence anywhere in the world.
You will also get to be able to receive your income in cryptocurrency and keep the value of your earnings until you make a transaction and also withdraw money from any ATM using the funds in your wallet.
You can also use your card with a growing number of cryptocurrencies and tokens, such as BTC, ETH, USDT, EURT, USDC, XRP, BXX, BCH, and LTC.
 Ledger's debit card was created in collaboration with Baanx and will be accessible in the United Kingdom, France, and Germany in the first quarter of 2022, while those in the United States will be able to obtain a card in the second quarter of 2022.
Perhaps those in other parts of the world will have to wait a little while longer before they can lay their hands on the Ledger debit card.
After getting your card, you can load it with BTC, ETH, USDT, EURT, USDC, XRP, BXX, BCH, or LTC using the Ledger Live app. When you use your card to make a purchase, the cryptocurrencies are instantaneously converted to the fiat amount.
Cardholders will also be able to deposit their income immediately into their card account. Every time they get paid, they'll be able to convert a portion of their earnings into BTC and ETH.
Finally, if as a Ledger user you choose to maintain the majority of your money in crypto assets, you will be able to obtain a line of credit and receive cash on the card, although you will be asked to deposit a particular quantity of bitcoin as collateral to use this option.
DeFi lending systems are typically overcollateralized, which implies that you should borrow less than the amount in your crypto wallet.
Once released, Ledger will compete with debit cards from Coinbase, Bitpanda, Binance, Crypto.com, and other cryptocurrency exchanges.
However, if you currently use Ledger products, having a debit card that connects effectively with the Ledger ecosystem will make life a whole lot easier for you.
SEE ALSO: How to Stake Cardano On Ledger Nano Wallet
SEE ALSO: How to Choose a Validator when Staking with Ledger
Final Thoughts
The Ledger crypto debit card is about to be released as it is expected to be made available to users in selected regions at some time this year.
Should you have an interest in the Ledger debit card, it's best to join the waiting list and refer your friends to have a chance to get a free physical card and early access.
Read More