A cryptocurrency exchange is required if you want to purchase or sell cryptocurrencies. These online platforms frequently function similarly to stockbrokers, providing you with the ability to purchase and sell digital currencies such as bitcoin, ethereum, and dogecoin.
With minimal costs and robust security features, the top crypto exchanges with the best annual percentage yield make it simple to purchase and sell the currencies you desire.
Key Takeaways
•Investors having more than 5 BTCs on BlockFI may be eligible for a payout of up to 2.0%. The interest amount is paid monthly at the start of each month, and it accrues the following day after the deposit.
•Binance is widely recognized as the world's top cryptocurrency exchange, offering an online platform that bridges the gap between regular fiat money and cryptocurrency with innovative feature-rich services.
•Hodlnaut offers one of the highest Bitcoin interest rate, at 6.2% APY, compared to 4.9% at Blockfi and 6% at Nexo.
When selecting the best cryptocurrency exchange for your purposes, it's critical to consider factors such as interest rates and yearly percentage yields, which is what we focused on when compiling our list of the top cryptocurrency exchanges.
Hence, we bring to you the 7 crypto exchanges with the best annual percentage yield (APY):
1. BlockFi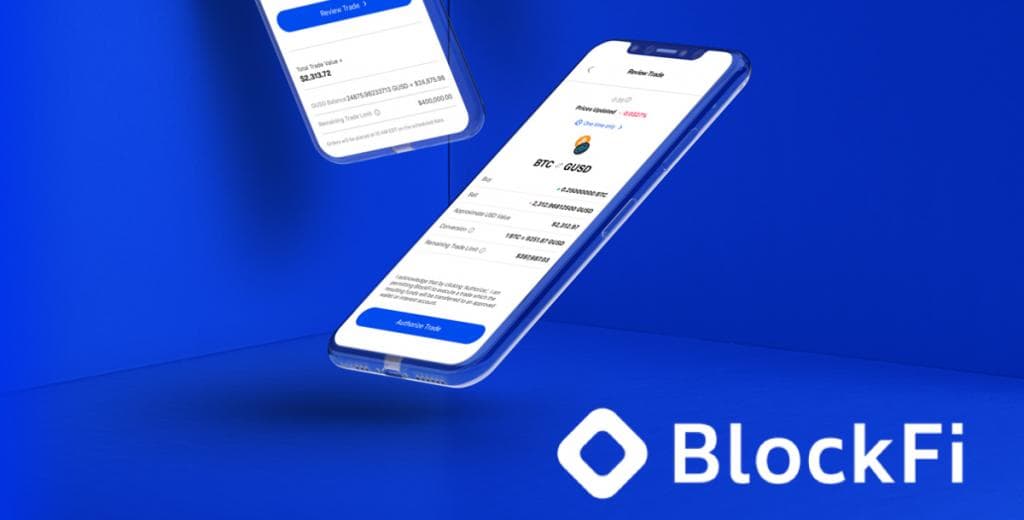 BlockFi is a digital asset financial firm that offers professional financial services to people and businesses, including the world's first Bitcoin credit card.
In the United States, the firm is subject to federal and state regulations (48 states). BlockFi is the most convenient way to earn income from Bitcoin, and other stable cryptocurrencies.
Users may open an interest account on the site to keep track of their cryptocurrency assets such as Bitcoin and Ethereum. Users are rewarded with up to 8.6% interest on invested funds.
Investors having more than 5 BTCs may be eligible for a payout of up to 2.0%.
The interest amount is paid monthly at the start of each month, and it accrues the following day after the deposit.
Because BlockFi's interest rates compound monthly, if you pay interest in Month 1, your next interest payment will be computed based on your new total debt (old balance + interest payment from Month 1).
This will help investors to accumulate money over time. There is also no minimum or maximum deposit amount, so newcomers to BlockFi may get started right away.
BlockFi also provides its users with low-cost USD loans backed with cryptocurrency, a sophisticated cryptocurrency trading platform (while earning interest), and the ability to acquire stablecoins via USD wire transfers.
SEE ALSO: 12 Best Cryptocurrency Exchanges with Rewarding Affiliate Programs
2. Binance
Binance is one of the greatest cryptocurrency trading platforms in the world, providing great options for both crypto investors, HODL'ers, and traders.
It is widely recognized as the world's top cryptocurrency exchange, offering an online platform that bridges the gap between regular fiat money and cryptocurrency with innovative feature-rich services.
While the platform is well-known for its creative trading products, altcoin trading, and new features, the team has just introduced a new approach to gain interest in Binance with the introduction of 'Binance Savings.'
It provides a yearly return of 0.69% to its bitcoin investors.
The Binance Savings account allows you to increase your wealth by earning interest on your crypto, which is held in the platform's cold storage wallet.
Essentially, you are lending your assets to the platform's margin traders, who pay you interest in exchange for borrowing your cash.
The Binance Savings/Interest account accepts a broad range of loan alternatives, including Bitcoin (BTC), Ethereum (ETH), Binance USD (BUSD), Tether (USDT), and others.
You can withdraw your cash at any moment at a variable rate if you have a flexible deposit. This sort of interest account will be appealing to traders who want to earn interest on their cryptocurrency portfolio while they wait for a trade setup.
3. Crypto.com
Crypto.com is a digital asset platform that provides a variety of digital currency products and services, including a cryptocurrency interest account.
According to its founder, the network's primary aim is to boost worldwide crypto acceptance by making it easy for anyone to access.
Crypto.com, which has over 1 million members on its platform, provides a strong alternative to traditional financial services, making it easier for everyone to get bitcoins.
The digital currency platform is well-known for its crypto software, which allows you to use cryptocurrency to buy, sell, trade, spend, save, earn, loan money, and even pay bills.
Crypto.com gives its users the opportunity to earn up to 8% on bitcoin and 12% on stablecoins. Customers may put their favorite digital assets into the app to begin earning interest on a daily basis, thereby replacing their bank account.
Every 7 days, interests are added to your wallet and paid out in the same currency as the deposit.
For instance, if you deposit BTC, you will earn interest, which will be paid out in BTC. You can have several deposits in your wallet to earn interest on various coins.
4. CoinRabbit
CoinRabbit is a famous website where people can get fast crypto loans or earn interest on their crypto deposits. A significant advantage is the beginner-friendly and simple-to-use design, which will appeal to novice investors.
The process of opening an account and depositing cash to earn interest or obtain a loan takes less than ten minutes. There is no KYC or document submission procedure, which speeds up account creation.
Customers will only be required to complete an ID verification step if the transaction is terminated due to suspicious behaviour by Coinrabbit's risk-control system.
Coinrabbit provides an interest account. Users may begin collecting interest on stablecoins by depositing a specified quantity of cash, which will activate the savings account in a matter of minutes. Deactivating a savings account and withdrawing funds function in the same way.
The interest is paid out monthly with no recurring costs and can be withdrawn in full or in part at any time.
This implies that investors can deposit cash and receive interest with no restrictions or lock-up periods. The supported currencies that can earn interest at an APY of 8% are restricted to stablecoins such as USDT and USDC.
Finally, Coinrabbit is an excellent alternative for investors who want to earn interest on stablecoins during a weak market or fall.
The funds can then be transferred to a trading platform and used to acquire cryptocurrency at the appropriate moment. The opportunity to deposit bitcoin back to Coinrabbit in order to get a loan is a solid investment vehicle that should never be sold.
SEE ALSO: 9 Best Cryptocurrency Exchanges with High Trading Volumes
5. Gemini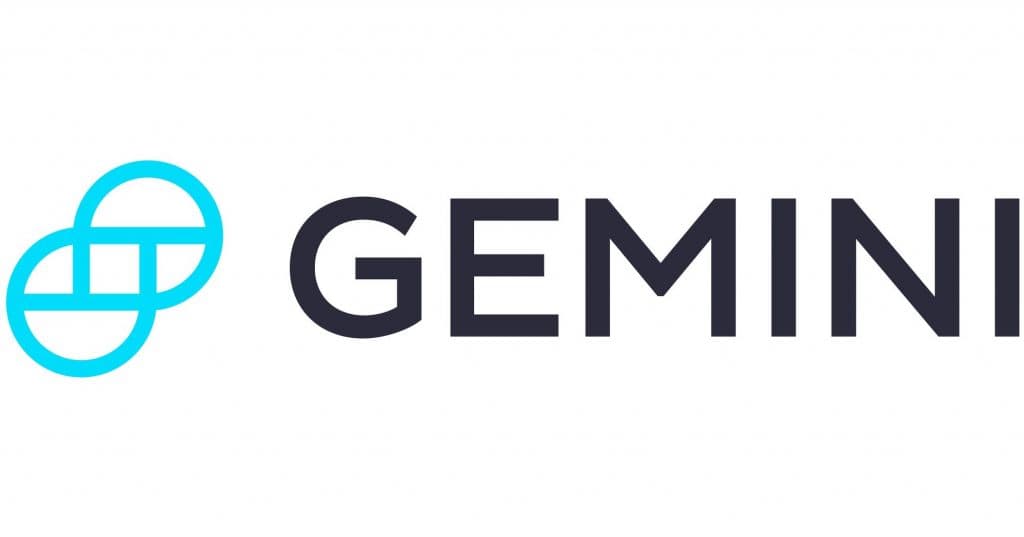 Cameron and Tyler Winklevoss, sometimes known as the "Winklevoss twins," created Gemini, a private New York trust business, in 2014.
The firm operates a legal cryptocurrency exchange and has recently introduced Gemini Earn, which allows clients to earn passive income on assets held on the site.
Gemini is widely regarded as a safe trading platform, and it allows users to put their cryptocurrency to work for them, with compounding interest rates of up to 7.4% APY.
The Gemini Earn program is exclusively accessible to clients in the United States and is available in all states. Gemini allows you to shift crypto assets to the trading platform (with interest) and vice versa.
Unlike the other platforms mentioned in this post, Gemini Earn's user interface has been streamlined with a simple interest calculator.
The drop-down option displays all supported currencies, the anticipated interest rate, and the project interest over a 1-4 year period.
6. Hodlnaut
Hodlnaut is a Singapore-based financial platform that provides financial services to individual individuals looking to increase their crypto assets.
With over 5,000 investors and $250 million to its name, Hodlnaut distinguishes itself from the competition by delivering some of the greatest cryptocurrency interest rates available.
The platform is able to provide greater rates because the assets are lent to established and verified financial institutions, who pay an interest rate to keep those assets.
Hodlnaut offers one of the highest Bitcoin interest rate, at 6.2% APY, compared to 4.9% at Blockfi and 6% at Nexo.
When making a deposit, there are no costs. However, there is a modest fee for withdrawals.
Users can diversify their portfolios and earn interest on various cryptocurrencies such as Dai (DAI), Ethereum (ETH), US Dollar Coin (USDC), and Tether (USDT) by using the site. 
The supported assets are restricted, but for Bitcoin-only investors, it is a superior platform for greater yields.
Hodlnaut offers a token exchanging service, allowing investors to exchange their digital assets for others on the platform. There are no fees or limitations when transferring cryptocurrencies.
This implies that consumers may take control of their bitcoin portfolio by maintaining asset balances instead of transferring coins to another exchange.
7. Paxful
Paxful, founded in 2015, wants to be the main driver of the Bitcoin community, with offices in several locations across the world (HQ in the United States) and over 200 employees.
Paxful allows users to become merchants and sell Bitcoin online in the same way that eBay allows people to sell things. Paxful is also an excellent option for purchasers, as standard exchanges might not always be enough.
Paxful's affiliate program allows users to spread the news about Paxful while earning a 2% commission on any amount purchased. It also pays a 3.51% annual percentage yield to bitcoin investors.
When you buy Bitcoins on Paxful, you will not have to pay any fees to the site. As previously indicated, different vendors may impose fees or a premium based on your payment option.
Sellers on Paxful pay a 1% commission to the firm. In addition, there are standard Bitcoin network fees that must be paid by the sender in order for money to be sent over the network. These fees are paid to Bitcoin miners rather than Paxful.
SEE ALSO:  10 Best Cryptocurrency Exchanges in 2021
Frequently Asked Questions (FAQ)
1.Which Cryptocurrency has the Highest Annual Percentage Yield (APY)?
BlockFi boasts one of, if not the highest APY around. Consider BlockFi if you're looking for the greatest potential yields on your bitcoin savings account. BlockFi provides up to 8.6 percent interest on your investment, which is among the best yields we've seen.
2. Why is there such a surge in Interest in Stablecoins?
Stablecoins are riskier than savings accounts, just as the cryptocurrency market  is more volatile than the stock market. That's one of the reasons you're given  significantly higher interest rates.
Final Thoughts
Knowing the best crypto exchanges out there with the highest yields gives you an opportunity to decide which to utilize while planning to invest with the belief that you would earn considerable interests on invested funds in the long run. Hopefully, this article has provided you with a good starting point.
Read More