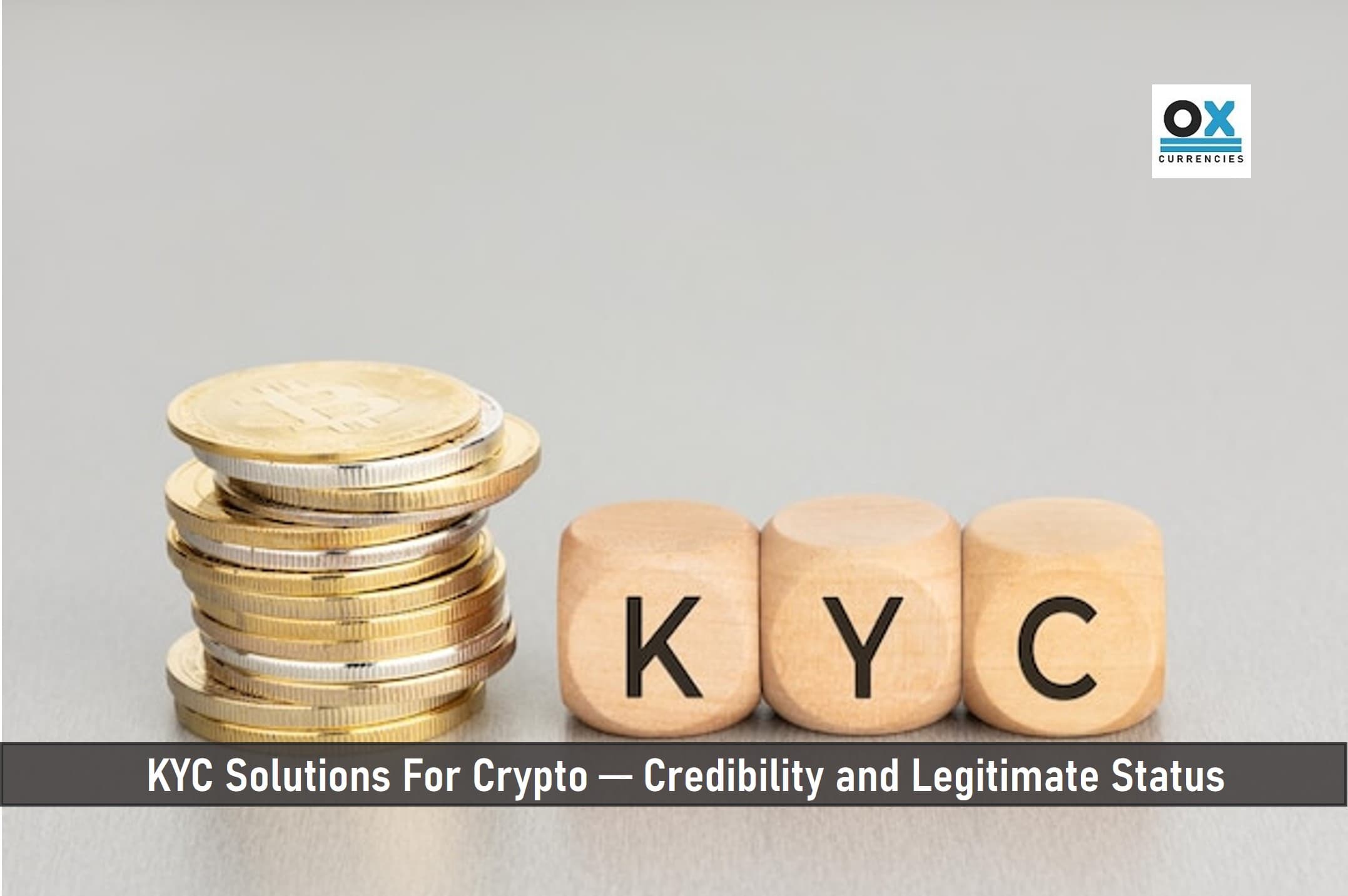 Virtual currency enthusiasts seek a balance of anonymity and regulation. Learn about proven KYC solutions for crypto and use only the top-of-the-line approaches!
Ideas about the cryptocurrency industry as a field with minimal regulation and better anonymity are gradually changing. Some in the financial sector believe that KYC solutions for crypto, in the light of AML, undermine the philosophy of virtual currencies. This is not entirely true.
According to the latest data, the global share of the e-KYC market has grown to $447 million in 2021 alone, at a CAGR of 22% in the coming years. In this article, Mykola Mashkovskyi, CEO of KYCAID, a company specializing in KYC and crypto compliance, wanted to share the company's experience in mitigating risk and improving customer experience correctly.
Why does the Crypto industry need KYC?
National regulators are tightening the requirements, but they differ a lot, so entering new markets is not easy. Financial institutions must dedicate a significant amount of money, time and other resources to figure out who they should and shouldn't do business with.
The EU Directive AMLD5 recognized the storage of cryptocurrencies as a financial service, so compliance with AML and KYC procedures became mandatory. At the same time, the platform should provide future-oriented scalable solutions suitable for business organizations of any size.
Benefits of our KYC Solutions For Crypto Exchanges
By efficiently ensuring regulatory compliance, cryptocurrency exchanges can benefit from:
Business advantages include:
Legit operations;
Improved conversion;
Customizable web and mobile integrations;
Secure data storing.
Client advantages include:
Fast compliance check;
No need for extra hardware;
Accessibility;
Reliable encryption.
Proper verification of the user identity builds customer confidence and stabilizes the crypto market. Reducing legal risks (and regulatory fines) allows you to focus on increasing conversions, streamlining processes, and ensuring that transactions comply with all international requirements.
SEE ALSO: How to Get Bitcoin Loans Without KYC
Challenges of KYC
The main common issue is regulation. Requirements and standards aimed at implementing the principles of KYC are established at the level of national regulators, FATF, banking regulations, and other international institutions. AML regulation lacks a common approach. There is no consensus on what checks are necessary, which causes specific difficulties:
the plurality of interpretations of similar laws and regulations causes differences in regulatory requirements, and approaches to the interpretation and application of KYC policies;
the lack of KYC documentation standards leads to variability in the lists of requested data;
the lack of consistent guidance on deciphering and applying policies complicates the implementation of programs and leads to an increase in the volume of work, higher staff number requirements, and extra costs.
Thus, both organizations and their clients waste additional time and resources. Managed services and end-to-end customer identification helped solve the problem. Let's see how you can tackle this and other challenges in more detail.
Tackling KYC Challenges
Provide your clients with the best experience with the help of proper KYC and AML compliance. Your online platform is required to optimize the operational efficiency of procedures. This will make it easier to standardize policies, solve the problem of multiple heterogeneous resources, and reduce the risk of information gaps.
Companies operating in the crypto industry really need such a service, which will cover several mandatory needs at once: global coverage, fast and easy applicant verification, and several types of checks for different specific cases.
KYCAID provides a comprehensive turnkey solution that, thanks to the automation of many processes and the customization of the verifications flow, will simplify business processes and make the onboarding of applicants fast and unquestionable.
Key Takeaways
•New clients onboarding
AI-based video identification and automated identity verification ensure a seamless customer experience. Identity verification is carried out in minutes, safely, and in accordance with the law. The solutions combine fraud detection technologies. Automated AI-assisted verification also minimizes manual labor. At the same time, a simple process followed by on-screen prompts boosts conversion rates over time.
•Data security guarantee
Kycaid's platform makes every crypto business CCPA and GDPR-compliant. The platform helps properly comply with security standards and store PII securely in the system. That is, you get rid of the headache of storing sensitive information, but you can access it at any time.
•Conversion boost
The user interface of the platform is designed so that the process of setting up checks is simple and clear. Using smart platform infrastructure, гіук will be able to create custom workflows and employ various methods for checking compliance with KYC rules. This will double your conversion rates over time!
SEE ALSO: Top 8 Cryptocurrency Exchanges that Do Not Require KYC
SEE ALSO: Does Paxful Require KYC for New Users?
Frequently Asked Questions
What is KYC in crypto?
"Know Your Customer" is the identity check procedure for money-related businesses to stay compliant with AML regulations and fight fraud.
What is the KYC procedure for crypto exchanges?
Depending on the flow you choose and who you want to verify, customers or investors. Typically, basic checks will include the following: ID verification, Transaction monitoring, Liveness check, user screening, New customers onboarding, and Geolocation confirmation.
Is it obligatory?
For most cryptocurrency exchanges and MSBs AML Compliance is obligatory at the federal level. And we see the tendency of regulations to be more implied to the crypto industry in the near future.
Can you trade/buy crypto without KYC?
Yes, but trading cryptocurrency without proper identity verification will always be at your own peril and risk
Bottom Line
The purpose of KYC is to prevent fraud and weed out untrustworthy users. With the help of our platform, you get only the verified data you need to mitigate risks and make informed decisions. You can choose the model that suits you best while we guarantee high standards and help you build a sturdy foundation for long-term partnerships.
Read More