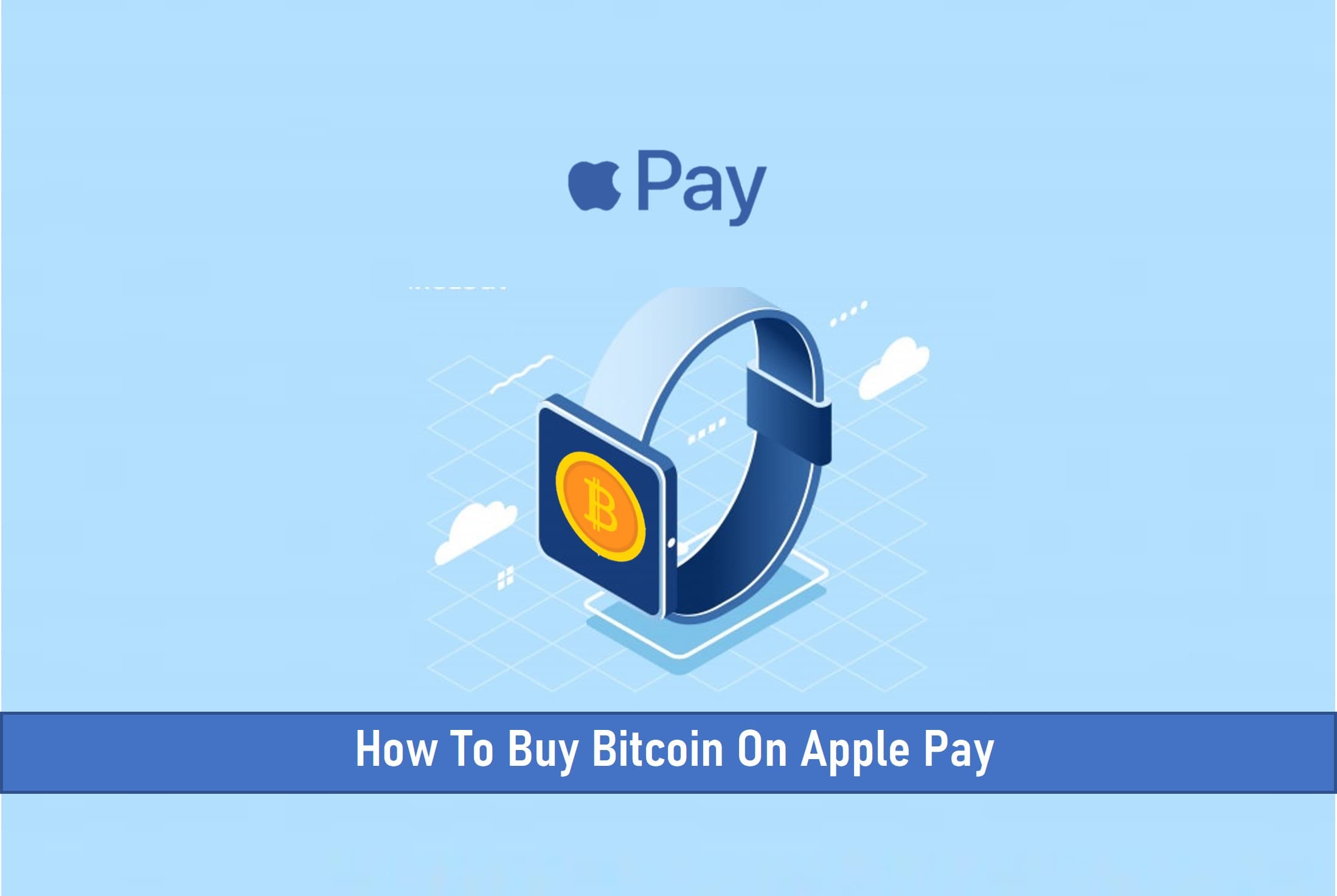 Buying Bitcoin with ApplePay is simple; all you need to do is use a third-party platform crypto exchange to buy Bitcoin (I'll highlight the steps)
Speaking of ApplePay, it is the iOS native payment service and digital wallet from Apple, and it is top-notch, with its security features particularly standing out when compared to other payment systems out there.
Key Takeaways
• Only citizens of 56 countries mostly European can make use of Wyre to purchase Bitcoin using ApplePay outside the United States.
• With Coinmama, you can easily purchase Bitcoin with ApplePay as all you need to do is to select ApplePay as the payment method.
• ApplePay is one of the most secure ways you can use to buy Bitcoin as they have the best features and transaction activities are end-to-end encrypted.
• Wyre charges the lowest possible fees for Bitcoin purchase with a minimum fee charge of $5.
SEE ALSO: How to Buy Bitcoin on Cash App
SEE ALSO: Fast and Easy Way to Buy Bitcoin on PayPal
SEE ALSO: How to Buy Bitcoin Fast with a Debit card using CEX.IO
ApplePay ensures that you make your Bitcoin purchase completely in privacy as they do not monitor or keep track of your credit card information or your transactions, which means that your purchases cannot be used to develop a profile that may later be sold to advertising firms, as many card issuers do.
ApplePay's software makes use of a unique chip that has been incorporated into all iPhone models since the iPhone 6.
This chip, known as an embedded Secure Element (eSE), is a specifically engineered, tamperproof piece of hardware capable of securely hosting applications and sensitive data.
Your device passcode can be used to authenticate ApplePay purchases, and you can rest assured that your transactions are safe while also being processed quickly.
ApplePay is accessible in the UK, Canada, Australia, Brazil, the UAE, Saudi Arabia, Russia, Ukraine, Kazakhstan, China, New Zealand, Singapore, Japan, Taiwan, Hong Kong, Macau, Georgia, Belarus, Montenegro, Serbia, and all European Economic Area (EEA) countries.
ApplePay is a step toward recovering users' privacy from payment platforms, which Bitcoin investors will certainly enjoy.
In this article, I will be showing you three methods you can use to buy Bitcoin with ApplePay. They are all very easy and can be implemented by just about anyone.
Take note that there are several methods one can use to buy Bitcoin with ApplePay but to keep things simple, I will be mentioning just three, which are properly explained below:
You can buy Bitcoin with Apple Pay through Wyre
Wyre accepts Visa, Mastercard, and Discover credit and debit cards for the purchase of Bitcoin and many other cryptocurrencies. These cards offer excellent services as they can be connected to ApplePay to ensure a smooth purchase and maintain convenience.
One of Wyre's biggest advantages is that you don't need to register an account or go through KYC verification to buy Bitcoin, which means your personal information isn't at risk in the case of a data breach.
Residents of all U.S. states, excluding Connecticut, Hawaii, New York, New Hampshire, Texas, Vermont, and Virginia, can buy Bitcoin with ApplePay through Wyre. On the foreign scene, about 56 countries can make use of this service, with South Africa being the only African country with this privilege.
You can make use of any of your cards, such as Visa and Mastercard while trying to purchase Bitcoin using Wyre as the platform allows for this.
Bear in mind that you might receive higher charges for Bitcoin purchases as some cards charge higher for this particular transaction, so you might want to know for sure with your card provider if there will be any additional charges incurred by you.
Using Wyre, you can buy Bitcoin for as low as 1 USD, while citizens of the United States can buy up to $500 worth of Bitcoin every week, and a maximum of $5000 per annum. Citizens of other supported countries, however, can get up to $7,500 per annum.
In terms of fees, Wyre is one of those platforms that charges the lowest fees, with a $5 minimum charge, and it works with third-party platforms such as BRD to process in-app crypto purchases.
You can buy Bitcoin with ApplePay through Apple Cash
Apple Cash is another option for purchasing Bitcoin using ApplePay. With it, you can transfer money to anyone using a card that is linked to the platform.
To do this, you just need to have their iMessage credentials and you are good to go. Also, because iMessages are highly secure and encrypted, you would be doing this transaction with the utmost security and privacy.
If you want to buy Bitcoin using Apple Cash, it will have to be on a peer-to-peer crypto exchange such as Paxful, as a good number of these exchanges support Apple Cash.
Below are the steps to buying Bitcoin using Paxful:
Create an account and verify your details.
Choose ApplePay as your payment option.
Choose the currency you want the exchange rate to be in.
Search for offers, pick a seller, and click "Buy".
Enter the amount that you wish to purchase.
Follow the instructions for payment, then click "Mark as paid."
The seller will release the Bitcoins to your Paxful wallet.
You can buy Bitcoin with ApplePay on Coinmama

Coinmama is one of the top cryptocurrency exchanges that accept ApplePay. They announced this functionality in a blog post that discussed recent trends toward broad crypto acceptance, such as PayPal enabling consumers to buy Bitcoin on their site.
The following are the steps for purchasing Bitcoin with Apple Pay via Coinmama:
Get your own Bitcoin wallet.
On the homepage, select the amount of Bitcoin you wish to buy.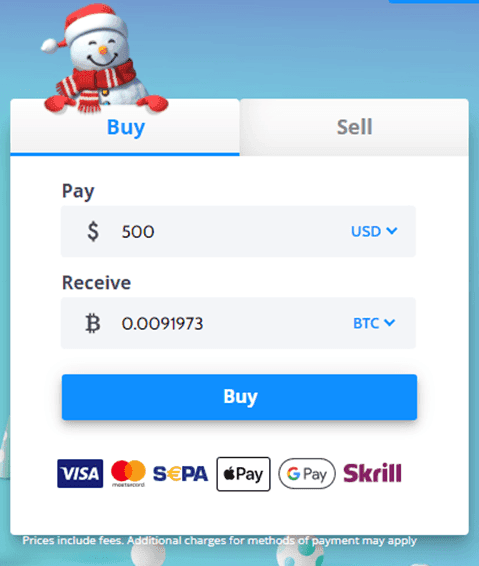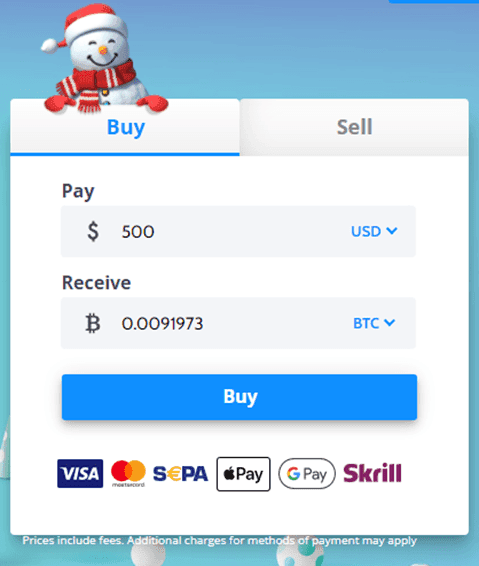 Click "Buy."
Fill out your details and confirm your identity with a photo ID. This should take Coinmama only a couple of hours to verify.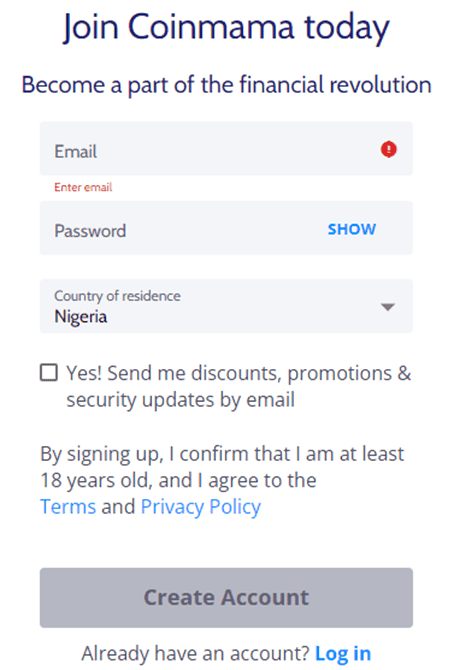 Paste your Bitcoin address into the form.
Select ApplePay as your purchase method.
Complete the purchase.
Frequently Asked Questions (FAQS)
How much does ApplePay cost?
ApplePay does not cost a dime, as Apple does not charge any fees when you use ApplePay—in stores, online, or in apps.
Is ApplePay Safe?
ApplePay was created with your security and privacy in mind, making it a more convenient and secure method of payment than conventional credit, debit, and prepaid cards.
To further safeguard your transactions, ApplePay employs security protections built into your device's hardware and software. 
Final Thoughts
ApplePay is one of the easiest ways you can buy Bitcoin on all Apple devices. All you need to do is to select a method from the ones listed in this article if you want to buy Bitcoin using the ApplePay system, and you are good to go.
Read More