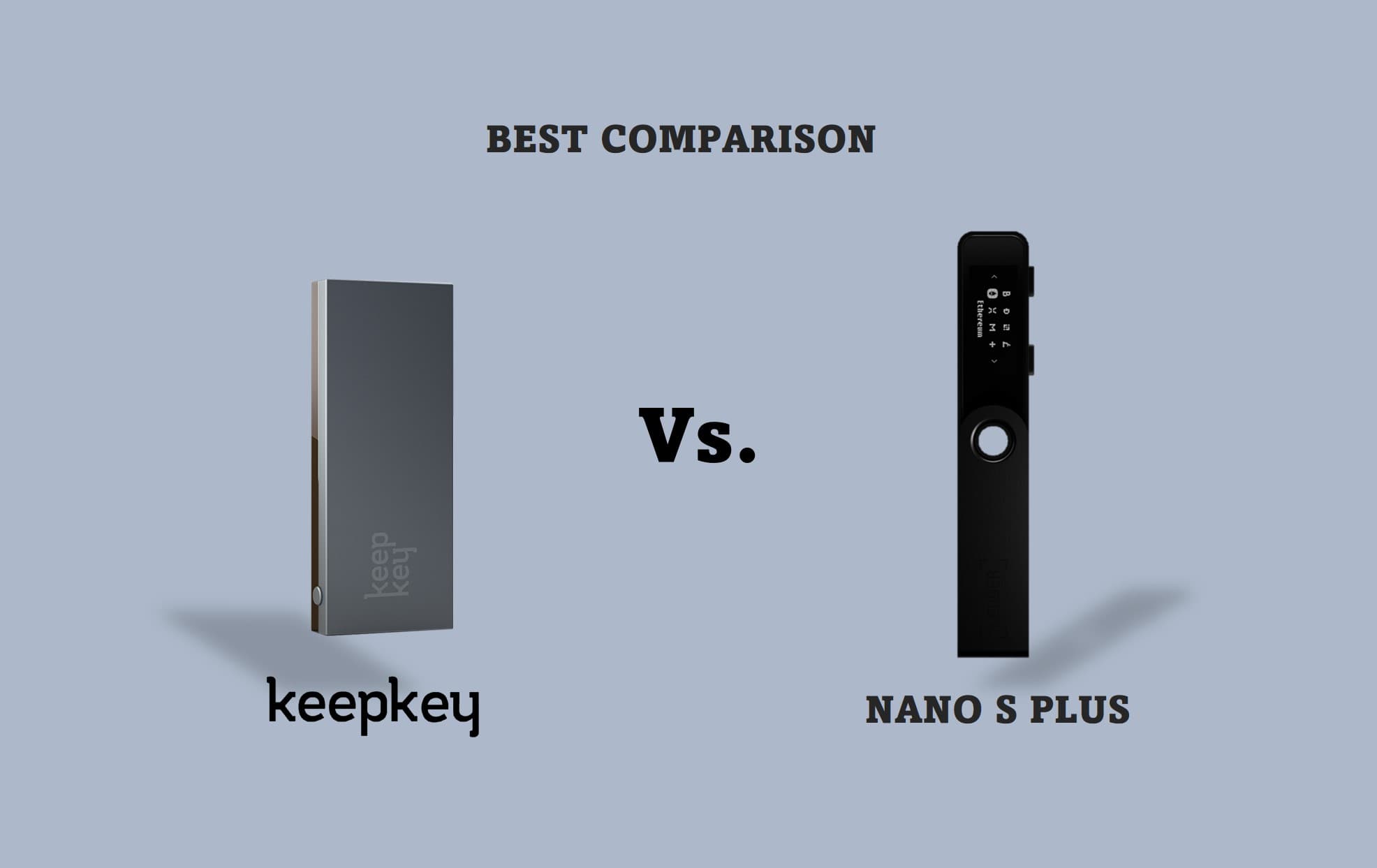 KeepKey Premium Wallet is known to be the Swiss manufacturer's (Shapeshift) debut hardware wallet founded in August 2015.
Ledger Nano S PLUS is a recent release by the popular Ledger Nano wallet brand in April 2022.
In this article, I will compare the features of the Swiss-made hard wallet (KeepKey) with its Paris counterpart (Ledger Nano S PLUS).
KeepKey Wallet Vs. Ledger Nano S PLUS: Comparison
[table id=22 /]
KeepKey Premium Wallet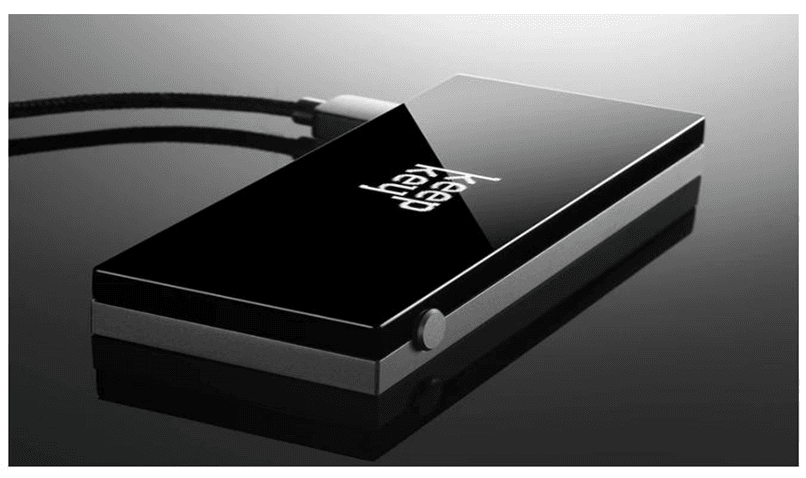 The KeepKey Premier wallet is a premium, no-commission-free trading wallet with an amazing OLED interface for storing Bitcoin and 40+ altcoins.
[table id=24 /]
Shapeshift, a Swiss manufacturer built the KеерKеy wallet's cutting-edge technology which allows users to airgap their wallet by generating keys and signing transactions offline.
This feature guards the KeepKey wallet and your computer against vulnerabilities and viruses, meaning you can safely stay off the hackers' radar while transacting your favorite cryptos.
Storing your cryptocurrency with KeepKey means placing a premium on securityas every transaction must be reviewed and visibly confirmed through its stunning OLED screen which is powered by Shapeshift software before funds leave your wallet.
This further buttresses the fact that KeepKey is sleek and easy to navigate making it an ideal wallet choice if you're drawn to gadgets with a brilliant UI and UX without compromising security.
Keepkey offers much more with its recovery function that enables users to restore accounts if their device gets stolen or damaged.
The device generates a 12-word recovery sentence during initialization that can be used to retrieve your private keys.
KeepKey Wallet: Pricing
The KeepKey hardware wallet costs $49 as can be seen on its official website although the price may vary slightly depending on the location you are buying from which may include the cost of shipping.
KeepKey Users' Experiences and Reviews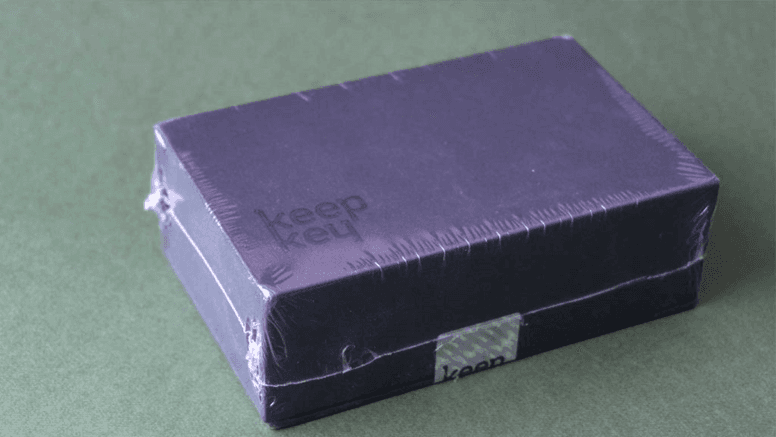 KeepKey has its unique features and offers a wide variety of services to crypto investors. What will draw the attention of investors to this product are the price and the level of security.
Hence, this article brings some reviews shared by users of the KeepKey product:
Bitdegree
"KeepKey is a hardware wallet that comes with some great security features. Since it's a cold wallet and your assets are stored offline, it's one of the most secure storage for your assets."
Decrypt
"KeepKey is designed for those on a budget, or with a relatively small portfolio that doesn't warrant the $100+ some other wallets cost.
With that in mind, the KeepKey is one of the better hardware wallets available in its price range, and is certainly worth a look while on discount."
Privacy Pros
"For a straightforward long-term HODLer who wants to provide cold storage for their Bitcoin for a couple of years, the KeepKey would be an adequate hardware wallet choice."
Ledger Nano S PLUS
The Ledger Nano brand of digital wallets recently added a new product to its Ledger collection known as the Ledger Nano S PLUS.
This new addition further solidifies Ledger's commitment to providing budget-friendly hardware wallets to crypto holders.
Pros and Cons of the Ledger Nano S PLUS
[table id=21 /]
The Catch for the Ledger Nano S PLUS is its NFT managing feature in a developer-friendly environment which is the first of its kind.
With this feature, you can sign and send your NFT transactions and explore Web3 with full transparency in Ledger Live.
The Nano S PLUS runs on a certified secured chip (CC EAL 5+) that can power up to 100 apps on the device managing over 5,500 digital assets.
You can access these apps on a 128 x 64 pixels LED display screen which makes the hardware wallet sleek, beautiful, and easy to navigate.
Ledger Nano S Plus: Features
[table id=19 /]
Ledger Nano S Plus: Pricing
The Ledger Nano S PLUS is priced at $79, VAT and Duty not included which is slightly higher than the Ledger Nano S at $59.
Nonetheless, when you look at the additional offerings (NFTs, DeFI & Web3) the Ledger Nano S PLUS brings to the table, the new device may be worth it if you're considering venturing into NFTs.
Verdict
Both the KeepKey wallet and the Ledger Nano S PLUS offer quite amazing features. Nonetheless, the Ledger Nano S PLUS offers more options in terms of NFT management, storage space, and token compatibility.
The KeepKey wallet is however cheaper than the Ledger Nano S PLUS.
If you are just starting as a crypto investor, then the KeepKey wallet may just be the budget-friendly option for you.
For experienced crypto investors, however, with a heavily diversified range of crypto portfolios, the Ledger Nano S PLUS is the right one to go for.
Frequently Asked Questions (FAQs)
1. Is the KeepKey Wallet secure?
Yes, it is quite secure because it makes sure that users' private keys are kept safe offline. Even if your computer has a virus or malware issue, it will not corrupt your crypto assets.
2. Is it worth getting a Ledger Nano S PLUS?
If you value your crypto assets a lot and you are looking for the best crypto wallet out there, then the Ledger Nano S PLUS is well worth every penny as it will safely secure your assets and much more.
Final Thoughts
Having the best crypto wallet around is always guaranteed to give you peace of mind and that is why you need to take a look at both wallets today.
Read More