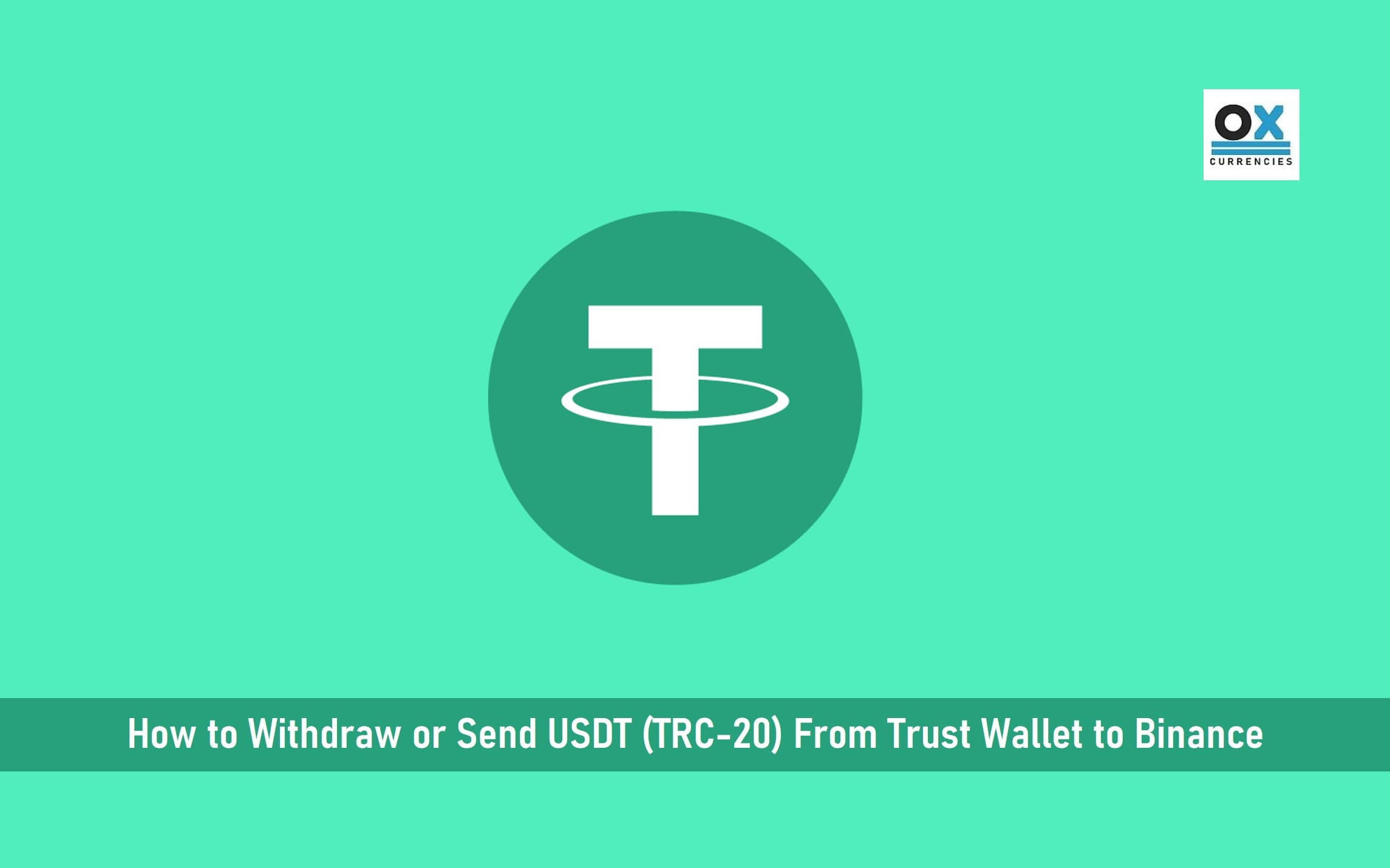 Tether (USDT) was developed in 2014 by Tether Limited to combine real-life currency and blockchain technology.
As a result of its combined technology, its rate is almost always equal to 1 US dollar and, as such, not too affected by the volatility of the cryptocurrency market.
The USDT was released on the TRON blockchain using the TRC-20 protocol in 2019.
This article will guide you on transferring or sending USDT TRC-20 from your Trust wallet account to Binance. Keep Reading!
Key Takeaways
• USDT TRC-20 is a stablecoin issued on the TRON network that is USD-pegged.
•The currency address always starts with "T", whereas its Ethereum-based counterpart, USDT ERC-20, address starts with "0x."
• It's always important you cross-check the USDT address you are sending your funds because any wrong network address will lead to an automatic loss of funds.
• The currency deposit address is the TRON address, with deposits and withdrawals taking place on the TRON network.
• It is compatible with the TRON blockchain and can be held in any wallet that supports TRON assets.
• The currency can also be used to participate in TRON DeFi protocols and Decentralised Applications (DApps).
SEE ALSO: How To Do USDT Coin Arbitrage for Impressive Gains
SEE ALSO: Pros And Cons Of Investing In Tether USDT
SEE ALSO: How to Buy Safemoon on Trust Wallet
How to Withdraw or Send Usdt (TRC-20) From Trust Wallet to Binance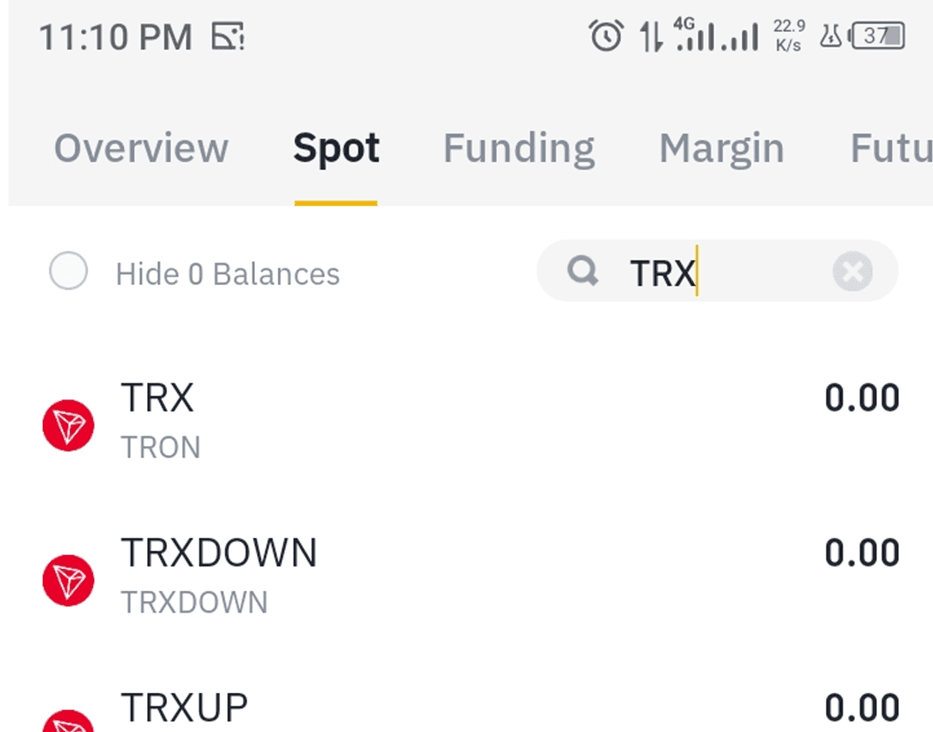 To withdraw or send your USDT (TRC-20) from your Trust wallet to Binance is straightforward and simple. First, open and log in to your Trustwallet account.
Ensure you have some Tron in your Trust wallet account because you can not make the transfer without it. Once you have Tron in your wallet, proceed to your Binance account and log in.
Ensure your account is verified by tapping on your profile to check in the Binance app. From there, please tap on the wallet at the top of the menu, click on the spot, and when it display, type USDT.
Once you do so, two USDT will pop up – USDT and USDTE. Click on the USDT only. From there, tap on the deposit icon at the bottom. Then choose the network you want to use, and you have to be very careful in choosing because if you select the wrong network, your fund will be lost.
So scroll down, and you will see TRON (TRX-20). Click on it, and the deposit address will pop up.
Copy the address and head back to the Trust wallet account you opened earlier. In the Trust wallet, search and click on USDT.
Once it pops up, you will see the Receive, Send and Copy buttons, tap on SEND, then paste the binance address you copied earlier.
Once pasted, click on the amount of USDT you want to send, then tap continue. From there, you would be charged the network fee in TRON.
Then click on it to process, and you will see the transfer under the transaction list.
Wait for a while, and you will see the USDT deducted from your account.
Then you will receive a notification from Binance notifying you of a successful transfer of the USDT (TRC-20) to your Binance account.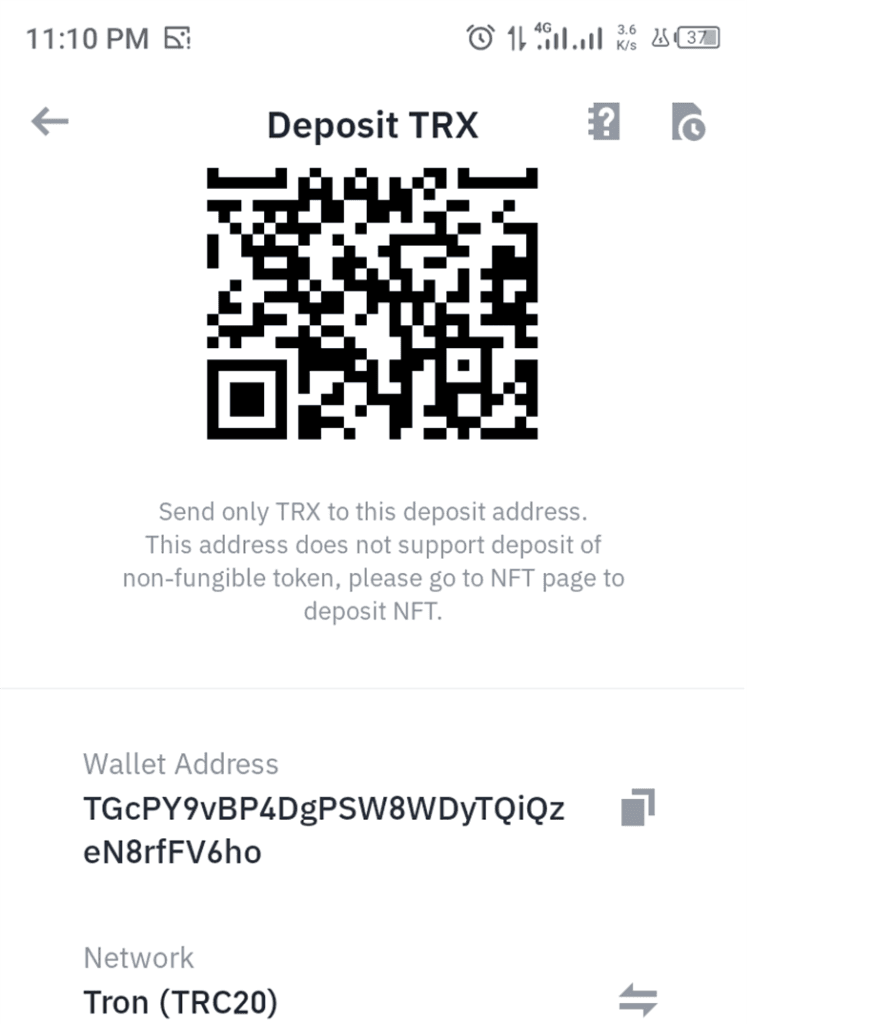 What is USDT (TRC-20)?
TRC20-USDT has to do with the USDT issued on the TRON network, to sustain a 1:1 exchange rate with the US Dollar through its reserves.
Just like its Ethereum counterpart USDT (ERC-20), they are both stablecoins tied to the US dollar, with the only difference between them being that the TRON network has a fast transaction rate and relatively cheaper fees.
USDT based on the TRC-20 allows users to transact fiat-pegged currencies across the TRON network and simultaneously enables interoperability with TRON-based protocols and Decentralised Applications (DApps).
USDT (TRC20) has also been granted statutory status as an authorized digital currency and medium of exchange in the Commonwealth of Dominica, effective on October 7th, 2022.
Frequently Asked Questions (FAQs)
Q1. Does Trust wallet support USDT TRC-20?
Yes, the Trust wallet supports USDT TRC-20, and you can use the wallet to store your USDT as well as make transactions with different exchanges like Kucoin, Binance, etc.
You can also access it offline, but you will need a non-custodial wallet.
Q2. Is USDT ERC20 and USDT TRC20 the same?
Both stablecoins are similar yet different. TRC20-USDT has to do with USDT issued on the TRON network, whereas the ERC20-USDT refers to USDT issued by Tether on the Ethereum network.
Although both are identical, the transaction fee of the TRC-20-based USDT is usually cheaper on the Tron network than its counterpart.
Q3. What wallet supports USDT TRC20?
Several wallets support the USDT TRC-20, and they include crypto wallets such as Ledger, Exodus, Trust wallet, etc.
The currency is also supported by some of the crypto market's popular exchanges, such as Binance. KuCoin, etc
Q4. Is USDT on Binance ERC20 or TRC20?
Apart from being compatible on the Ethereum network as USDT ERC-20 and Tron network as USDT TRC-20, the currency issued by Tether is also compatible with the Binance Smart Chain (BEP20).
But the most notable difference between them is that the transaction fee of USDT (BEP20) is cheaper than USDT TRC20 and USDT (ERC20).
Q5. How do I get TRC20 on my trust wallet?
There are several ways you can get USDT TRC-20 in your Trust wallet. These include;
Buy using the Trust wallet app.
Buying from an exchange like Binance and depositing in your Trust wallet.
By joining TRX airdrops/giveaways.
Ask your crypto friends and families to share with you (if they have enough).
Q6. How long does it take to transfer USDT TRC20?
On the Tron network, it takes about 5 minutes to be credited, just like the TRON Token transfer.
In contrast, it takes the ERC-20 the same time as the Ethereum Token transfer on the Ethereum network,  which usually takes about 10-20 minutes to be credited.
Q7. Which wallet is best for TRC20?
Some of the best wallets for your TRC-20 include; Tether Wallet, MyEtherWallet, Binance Wallet., OmniWallet, Ledger Nano X, etc.
Final Thoughts
Just as earlier mentioned, USDT TRC-20 which is based on the Tron network is different from USDT ERC-20, based on the Ethereum network.
Therefore, always ensure you copy and paste the right address or network to avoid losing your funds
Read More