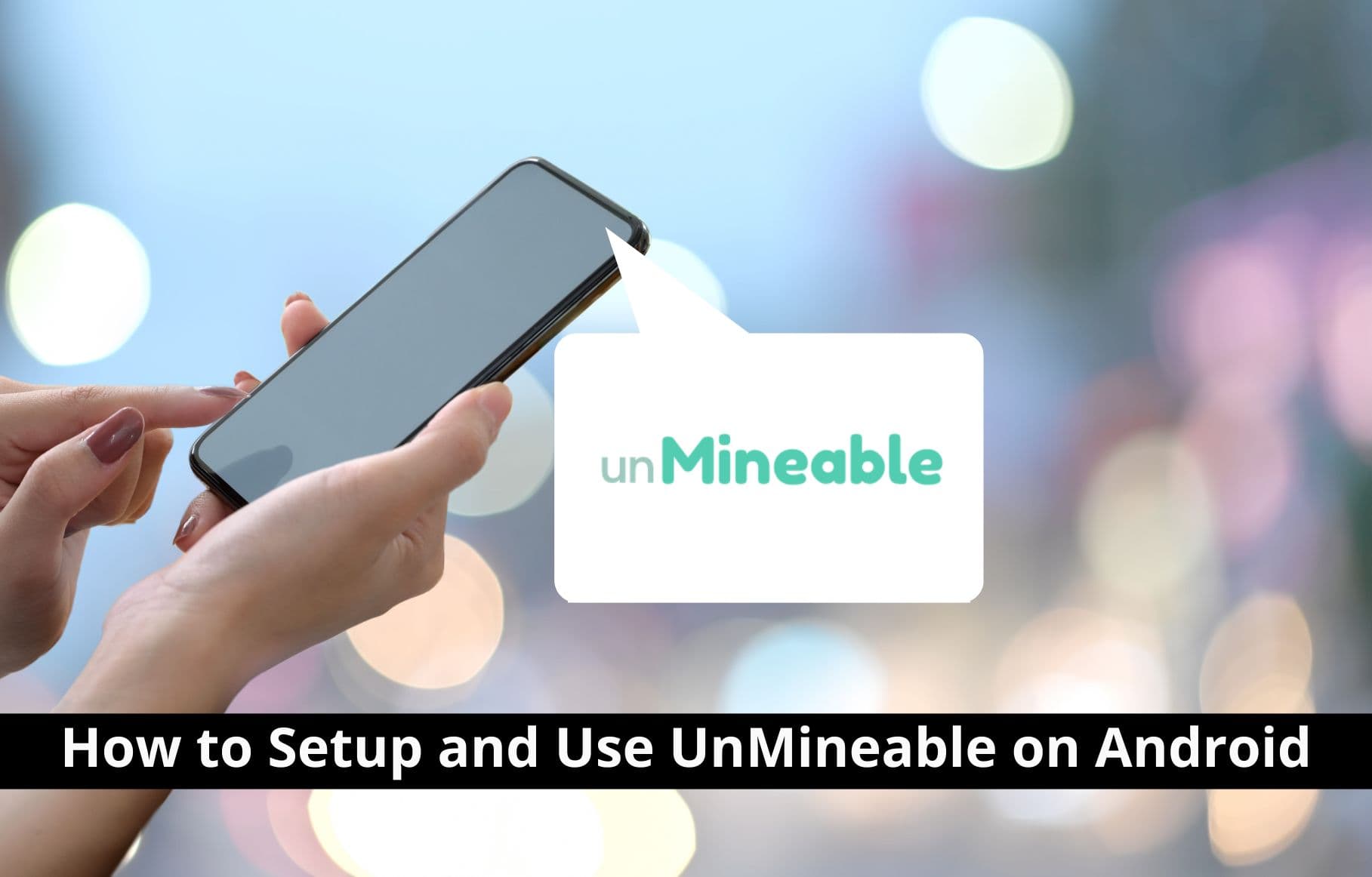 Cloud mining is a preferred solution for those seeking to mine cryptocurrencies but cannot afford the high cost of purchasing mining GPU cards and other mining components required to build a mining rig.
UnMineable is a cloud mining platform for mining BTC and other Altcoins. It offers a whole lot of ease and flexibility including a mobile app available for Android devices at the moment.
Due to the prevalence of fraud involving cryptocurrency mining apps in the cryptocurrency world today, it's best to proceed with great caution when you decide to install one.
So in this article, we will be looking into how you can set up and use unMineable on Android phone.
What is unMineable?
UnMineable is a cloud mining tool for mining a wide range of cryptocurrencies that uses your GPU or CPU to help you generate digital money.
Explore the best cloud mining sites in 2022.
The unMineable app, which is available for download on the official website, is available for Windows. The best part is that unMineable also has an Android app that is available on Google Play Store.
How to Setup and Use UnMineable on Android
To set up and use unMineable on Android;
Go to the Google Play store and download the unMineable mobile app. There is no technicality that you need to set up unMineable on your Android because it's just like every other mobile app. So once you finish downloading it, proceed to install it.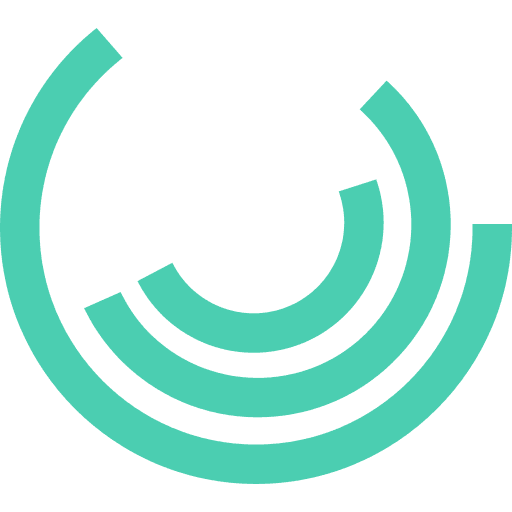 After the installation, open the app. Once the app opens, the main screen pops up where you see "MY COINS" on the left side and "ALL COINS" available on the left side.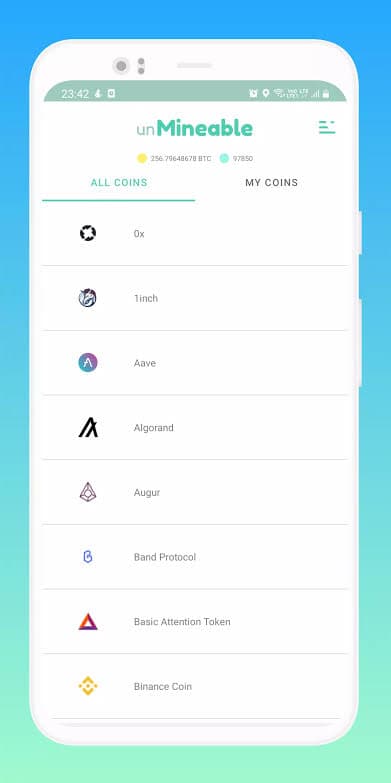 At the top right corner of the app, you will see a button from where you can get access to unMineable Support's email and their help center. At the top right corner is the "GO PRO" button.
You should however take note that unMineable's Android app doesn't do any mining itself. Instead, it keeps track of unMineable mining operations including hash rates, balances, and payments. unMineable refers to its app as an easy miner for beginners, so experienced cryptocurrency traders and miners might want to choose something that has more configuration options. For now, unMineable seems to be a safe way to explore cryptocurrency mining on Windows with its  Android app serving as a monitor.
For better returns on mining profit, a mining rig would do. Learn how to set up a mining rig under $1000
Frequently Asked Questions (FAQs)
1. Is unMineable safe to use?
unMineable seems trustworthy at the moment as its Windows app hasn't been flagged as being a scam and there is an active Reddit community with over 6,000 members. For now, unMineable seems to be a safe way to explore cryptocurrency mining on Windows with an Android app monitor.
2. How do I start mining Dogecoin with UnMineable?
To start mining DOGE, you will need a Dogecoin wallet, which will collect all of your DOGE rewards once you reach your payout threshold. Once you have downloaded the beta-miner software of unMineable from the unMineable official website.
You will need to download a software called PhoenixMiner, which works in conjunction with unMineable:
Step 1: Download the PhoenixMiner software.
Step 2: Extract it to the same folder where the UnMineable application is located.
Step 3: Find the PhoenixMiner.exe file and note where it is located
Step 4: Relaunch the unMineable application and click "Continue".
Step 5: Click "Graphics card (GPU)" and click "Next".
Step 6: Click "Update miner file location", which will ask you to locate the PhoenixMiner.exe file. Once you have found and selected it, click "Open".
Step 7: Click on "Next".
Step 8: Select Dogecoin as the cryptocurrency you want to mine
Step 9: Enter your Dogecoin wallet address, which you can find by typing "Dogecoin" in your Wallet and click on "Receive".
Step 10: Click "Start", and the app will start mining Dogecoins immediately.
Once you've earned a minimum of 30 DOGE, unMineable will send your Dogecoin straight to your wallet. And that's all! Your Dogecoin mining journey has begun. Now you can track how many DOGEs you can earn per day and see if it's worth it for you.
3. What are Mineable coins and Non-Mineable coins?
Mineable coins means coins that are acquired through a process called mining. These coins are created and are given as a reward to the miner for successfully verifying transactions on the network and adding it to the newly created block on the blockchain.
While Non-Mineable coins have to do with those that are not mineable. What this means is that you cannot mine or create those coins using your computer power. In summary, non-mineable refers to coins that are already in circulation and which you can only acquire either by purchasing from an exchange or through other means. In these types of cryptocurrencies, either the coins cannot be created at all or they are created without any mining equipment.
4. What is the difference and similarities between mined and non-mined cryptocurrencies?
Whether it is a mineable or non-mineable coin; its main purpose as a cryptocurrency is the validation of transactions. Since the core idea behind most cryptocurrencies is decentralization somehow the transaction that occurs on the network needs to be validated by someone. This validation is necessary to ensure that the coins are not being spent twice.
 When it comes to validating transactions or handling block production both mineable and non-mineable cryptocurrencies have one similarity and that is: they achieve network consensus. Only the method differs that mineable coins use the Proof of Work consensus algorithm whereas non-mineable coins mostly use the Proof of Stake consensus algorithm.
However, not all non-mineable coins use the Proof of stake model. In cryptocurrencies, there are lots of consensus algorithms. Each algorithm verifies transactions and validates blocks differently. Just Proof of Work and Proof of Stake are two of the most popular algorithms out there. Many non-mineable coins use other consensus algorithms such as Delegated Proof of Stake (DPoS), Byzantine Fault Tolerance (BFT), Directed Acyclic Graphs (DAGs), etc.
Final Thoughts
The value of mining on a smartphone is very low compared to that of a computer and might just seem like a waste of time at the end of the day compared to those using their computers.
Before you decide on which mining method you want to use to mine cryptocurrencies, ensure you have done your research to be sure mining it is what you want and is capable of doing.
Read More