In a previous article, I illustrated how you can become a profitable vendor on Paxful. This means that you can list your digital assets (BTC, ETH & USDT) with a markup on the marketplace and sell to over 6 million users in minutes.
In this article, I will walk you through, the step-by-step process of selling Bitcoin profitably on Paxful.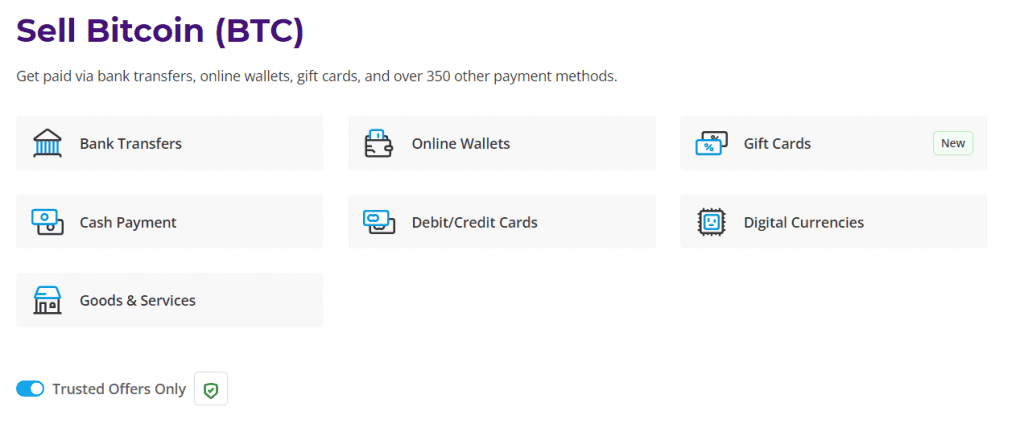 Key Takeaways
• Selling Bitcoin on Paxful is a very easy process after you must have verified and completed your KYC requirements on your account.
• Paxful makes use of escrow which protects the seller and buyer of Bitcoin, keeping the ecosystem transparent and trustworthy.
• You have the option of selecting from over 350 payment methods when engaging in the sale of Bitcoin on Paxful.
• Paxful is one of the most liquid peer-to-peer platforms to get Bitcoin (BTC), Ethereum (ETH), and Tether (USDT) sold in a matter of minutes.
SEE ALSO: How To Become A Profitable Vendor On PAXFUL
SEE ALSO: Does Paxful Require KYC for New Users?
SEE ALSO: How Do I Fund My Paxful Bitcoin Wallet?
It's no secret that when you're in the crypto-verse, you'll come across a plethora of income prospects. There are several ways to generate money with Bitcoin, but selling is one of the most profitable and rewarding.
Daily Price of Bitcoin, Ethereum, and Tether
[mcrypto id="8945″], [mcrypto id="8946″], [mcrypto id="8947″]
Selling Bitcoin entails being informed of the market and employing techniques to sell Bitcoin to profit. It's ideal if you're looking for fresh ways to make money and advance along your financial path.
On Paxful, you determine your own pricing, as well as the convenience of accepting payments from over 350 payment options for the Bitcoin you sell.
As a peer-to-peer marketplace, Paxful allows you to sell your Bitcoin directly to over 6 million people worldwide.
The platform makes it a straightforward process with its easy-to-understand interface, most importantly protecting the seller and the buyer through the use of Escrow accounts.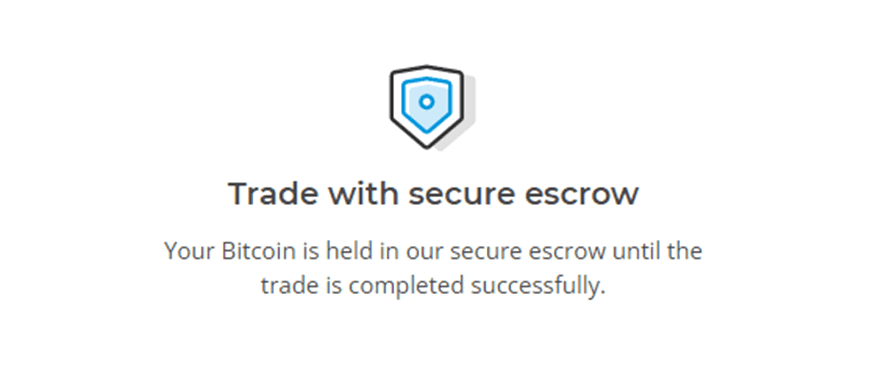 Keep this in Mind
Before we jump into the process, here are some essential things you need to keep in mind.
1. Set a Competitive Offer Margin
Margin increases the competitiveness of your trading offers. This allows you to make an offer that is higher or lower than the market price. You can specify positive (+) and negative (-) margins on Paxful. Here's how margins operate in practice.
Positive (+) margin: If you're a Bitcoin seller, a positive margin indicates you're selling cryptocurrency at a higher price than the current market price, allowing you to profit.
Negative (-) margin: A negative margin indicates that you are selling Bitcoin at a price lower than the current market value.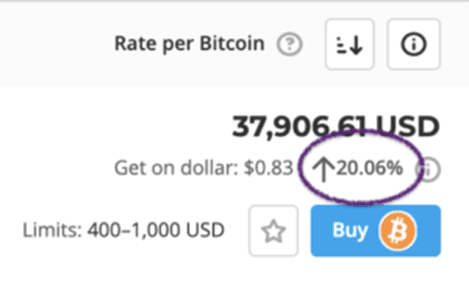 Every trader on Paxful has complete control over their margin limitations. Sellers can frequently predict how much money they can make depending on the margins they establish.
It is crucial to note, however, that margin restriction differ based on your account verification level and the payment group you select.
2. Watch Daily Price Trend of Bitcoin
[mcrypto id="186″]
Bitcoin is an extremely volatile cryptocurrency. Its value might skyrocket or plummet overnight, so it's critical to keep track of any price fluctuation in the market.
You should set alerts on the Paxful mobile app for instant notifications when Bitcoin climbs or falls by more than 5%.
It should be noted that the Bitcoin price on Paxful is not the same as the current market price. It always depends on where you shop and how much you pay.
When purchasing, thoroughly examine the deal and consider how much you'll get for your money. A greater number almost always suggests a more successful deal for you.
To sell Bitcoin instantly, create a Paxful account or log in to an existing one. Once logged in, just follow these steps:
Create your specifications: Select your chosen payment method, rate, and the maximum quantity of Bitcoin you are ready to sell.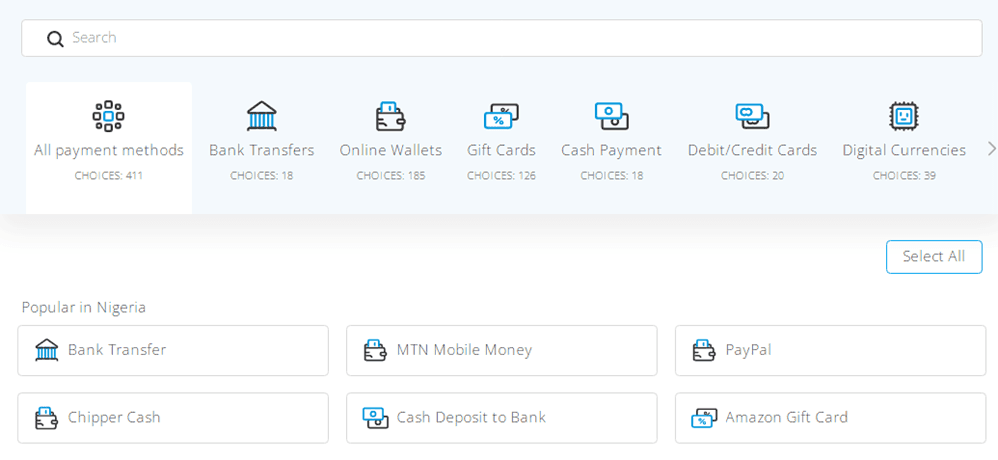 You should also specify your location and chosen cryptocurrency. When you're finished, click "Search for Offers." You will be presented with a list of appropriate offers from which to pick.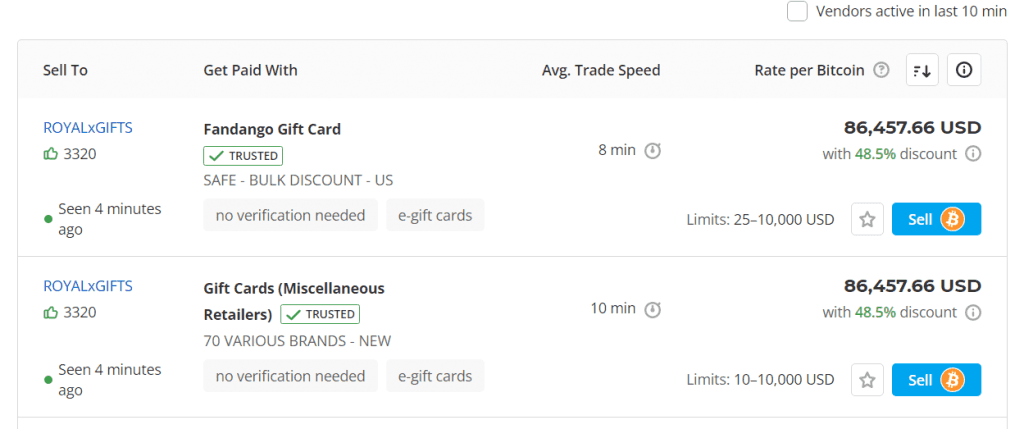 Examine offers: Before accepting an offer, be sure to examine all the relevant information about the buyer, such as their name, reputation, verification level, and rate per Bitcoin.
When you've discovered a good deal, click "Sell." It will not yet open a deal but will walk you through the buyer's offer terms and conditions.
Begin the transaction: If you agree with the buyer's terms, enter the amount you want to trade for and click "Sell Now."
This will launch a live trade conversation and transfer your Bitcoin to Paxful's secure escrow. Carefully read and follow the directions provided.
You can release the Bitcoin once your buyer has completed their part of the exchange and you have received payment. After the transaction, you can get a public receipt.
Provide feedback: After successfully selling your Bitcoin, don't forget to provide feedback to your trading partner. This is vital to the platform since it contributes to their reputation.
If you need more information after this, you can watch a video tutorial.
Final Thoughts
Selling Bitcoin on Paxful is quite easy as Paxful has designed its platform in such a way that you can also learn while earning.  Paxful also offers video tutorials if you learn faster visually.
That is quite an amazing concept and one more reason why you should join Paxful today to become a Bitcoin seller or vendor on the platform.
Read More