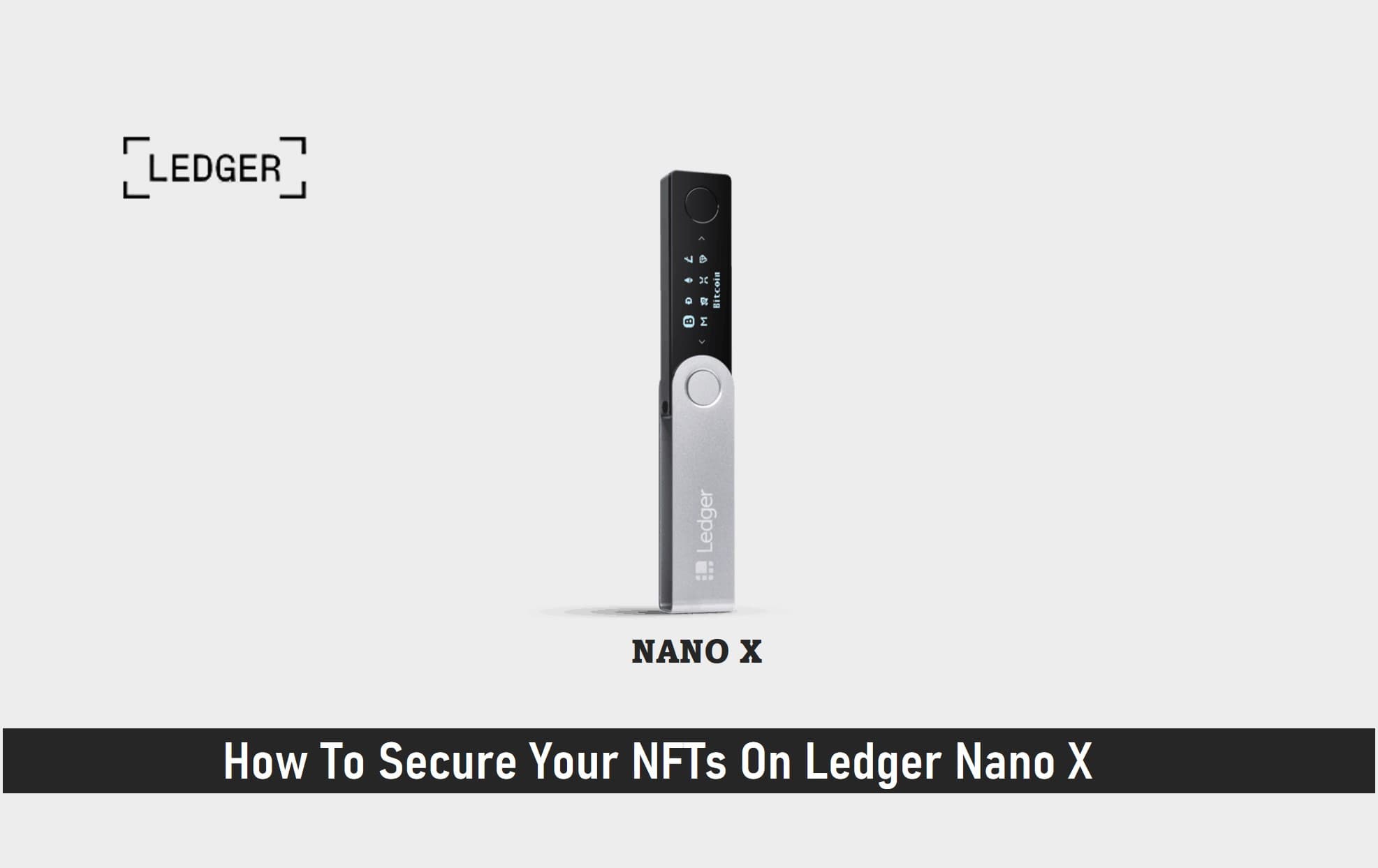 NFTs, or non-fungible tokens, have been the most sought-after digital assets in the crypto market since their creation in 2014.
NFTs are, at their heart, an asset that grants ownership rights and which cannot be duplicated or claimed in any other way.
The growing popularity of NFTs has attracted not only artists but also a lot of scammers and fraudsters, and so knowing how to secure your NFTs becomes a necessity
One best way to secure your NFTs is through cold storage or hardware wallets. Cold storage refers to an offline or external disk that protects your assets safe from scammers and hackers.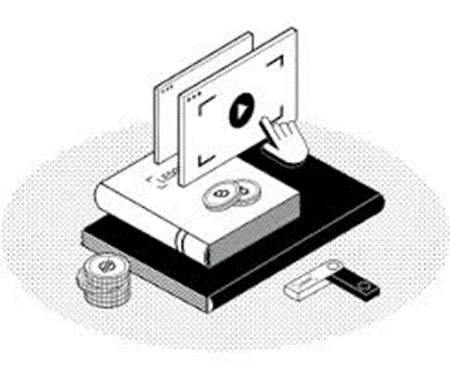 Keeping your NFTs on these devices ensures that no one else on the internet can access them unless they have physical access to the device or know your password.
This serves as a virtual safe for all of your valuable NFTs. Using a hardware wallet gives your funds an extra layer of protection. And in this post, the Ledger Nano X is one of the best hardware wallets you'd find in the market to secure your NFTs.
This post will reveal all you need to know about the Ledger Nano X and how it can help keep your NFTs safe and secured.
Key Takeaways
• A secure crypto wallet on a secure site like MetaMask is required, as it has the means to assure complete security to an NFT.
• All cryptocurrencies and digital assets, as well as their whole history, are recorded on a blockchain, which is a global ledger maintained by hundreds of computers and accessible to anybody with a private key.
• When a transaction involving an NFT is completed, it is entered into the ledger and given a new private key, ensuring that the transaction cannot be reversed.
• After the private key has been updated, people who do not have the new private key will be unable to access the NFT, making it safe and secured.
SEE ALSO: How To Secure Your NFTs On Trezor Model T
SEE ALSO: How to Create Cardano NFTS with the Cardano Token & NFT Builder
Disclosure: Please note that some of the links below are affiliate links and at no additional cost to you, we will earn a commission. When you purchase a Ledger Nano X hardware wallet using the affiliate link, they compensate us, which helps make this guide free of charge to you.
Ledger Nano X
The Nano X is a cryptocurrency and NFT hardware wallet that provide cold, offline storage.
The wallets are made by Ledger, a well-known French company, and keep cryptocurrency safe and support over 1,800 coins and tokens.
The Nano X is suited for active investors with a broad crypto portfolio.
Although the Nano X costs a lot, it has a unique design and can accommodate up to 100 crypto software apps.
Furthermore, the Nano X is compatible with Android, iOS, and desktop systems, making it versatile and effective.
The Ledger Nano X is a USB storage wallet that allows users to safely store cryptocurrency offline. The Ledger Nano X is compatible with the Ledger Live smartphone app, which allows investors to check their cryptocurrency balances and conduct online transactions.
The Nano X features Bluetooth, or you may use the provided USB-C to USB-A converter to connect to your phone. And it has a larger 100mAh battery that can last for several hours without needing to be recharged.
In terms of security, Ledger uses tamper-resistant Secure Element (SE) chips, which are also known as hardened microcontrollers. The device saves private keys on the secure chip, similar to air-gapped cold storage, so they're never exposed.
The Blockchain Open Ledger Operating System is a proprietary operating system used by Ledger devices (BOLOS).
Personal safety precautions include:
The pin code must be at least four digits long.
To purchase altcoins, users must simultaneously press both physical device buttons.
A 24-word recovery phrase that appears exclusively on your smartphone and not in apps
➡ Click on this link to purchase the Ledger Nano X for your NFTs.
How to Secure your NFTs on Ledger Nano X
With the rise in popularity of digital art, it should come as no surprise that hackers are attempting to break into blockchain systems to steal data and, as a result, assets, as well as users' private keys, passwords, and other sensitive information.
As a result, it's critical to understand how cryptocurrencies and NFTs are maintained securely so that you can be assured that no one will hack into your account and steal your data or assets.
The first piece of advice is to create a secure crypto wallet on a secure site like MetaMask, which has the means to assure complete security.
This will take a little longer, but it will be worthwhile in terms of ensuring the safety of your NFTs.
Marketplaces can put your security at risk since they don't give you complete control over your private keys, which are the most critical component of keeping your account secure.
When you link your Ledger Nano to your MetaMask wallet, everything of your private information, including the keys that control your NFTs, is stored in the hardware wallet and never entered online.
The private keys are kept safe in a secure element chip, while the hard wallet keeps track of all your transactions and can help you manage them.
How to Connect your Ledger Wallet to MetaMask
Step 1: Use a USB cord to connect your Ledger Nano to your computer device. Also, on your browser, open your MetaMask wallet in full-screen mode.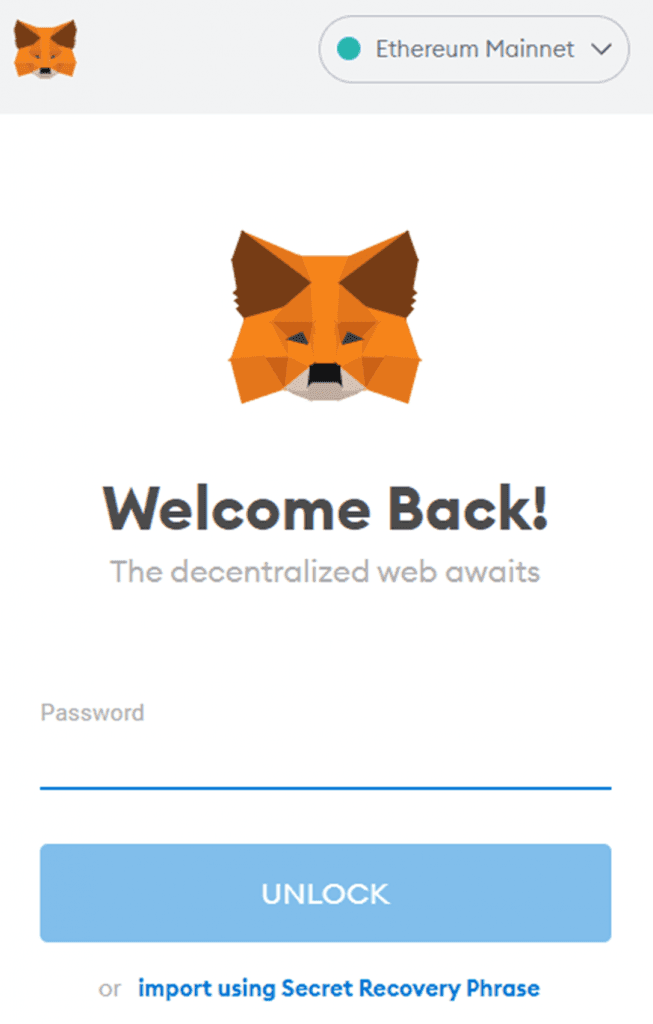 Step 2: In the MetaMask wallet, go to the top-right menu and select "Connect Hardware Wallet" from the drop-down menu.
Step 3: When you click "Continue," MetaMask will search the computer for a Ledger device. Unlock your Ledger device to make sure it finds your wallet.
Step 4: Once MetaMask has found your wallet, it will urge you to select a Ledger account to connect to MetaMask. Choose your favorite and complete the task (or create one from Ledger Live if you have none).
Step 5: Finish the process
On your hardware wallet display, click "Ethereum application," then "settings," and turn on "blind signing". Otherwise, it will not function properly.
Click on the account logo in the top right corner of the MetaMask window, then scroll down to "settings" and click. Then go to "advanced options," scroll down to "WebHID," and turn it on.
Step 6. Select MetaMask on login, and interact with all of your favorite NFT marketplaces from the safety of your hardware wallet.
Selling NFTs on Other Platforms
After connecting your Ledger Nano to your MetaMask wallet, you may purchase and sell on any platforms, including OpenSea and Rarible, with ease and without fear of security breaches.
When you're ready to buy or sell, the Nano wallet must authenticate all of your actions before you can authorize them, which requires the private key associated with the hardware wallet.
It's comparable to online banking, where you have to enter a one-time password to confirm certain transactions, but with the extra security of the Blockchain.
Using this combination of hardware and software wallets protects all of your vital information and eliminates the possibility of fraud, theft, or duplication.
SEE ALSO: How To Trade NFTs Profitably On Binance (Step by Step Guide)
Final Thoughts
Although NFTs are a digital asset, they can be profitable provided the media content is unique and in great demand. There is a lot of money that can be made on the resale market depending on its scarcity and collectibility, especially if it contains content created by famous people or institutions.
Keeping track of your NFTs on a ledger helps to prevent fraud and duplication, and the unique nature of the NFT ensures that it will remain unique to you even if other NFTs have the same media content.
Read More