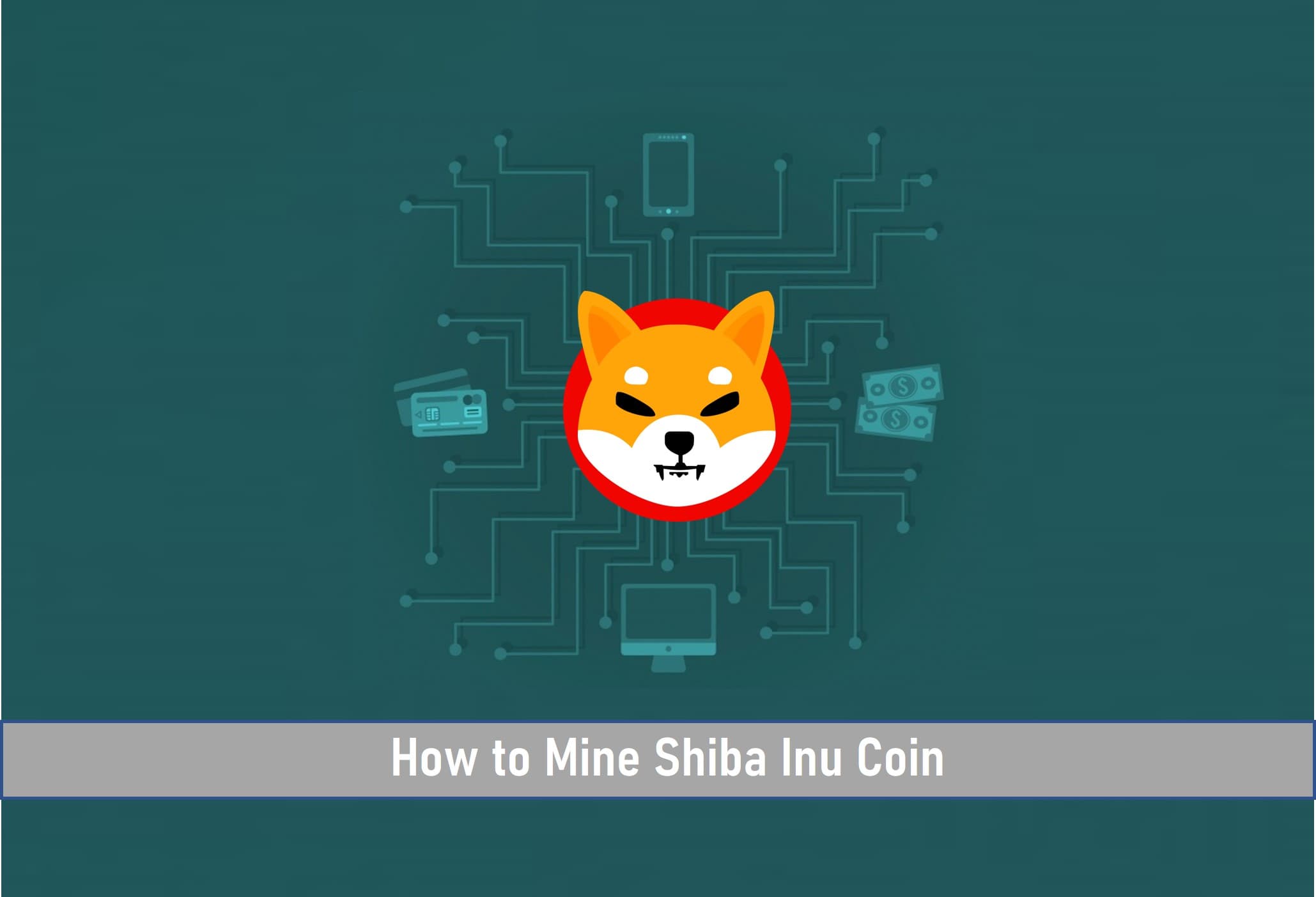 Shiba Inu (SHIB) is an Ethereum-based token that aims at being an alternative to the popular Dogecoin(DOGE).
The Shiba Inu token, since its inception, allows investors to hold millions, billions, or even trillions, of it in their wallets. Also, investors who know how to mine Shiba Inu coins make profits in turn.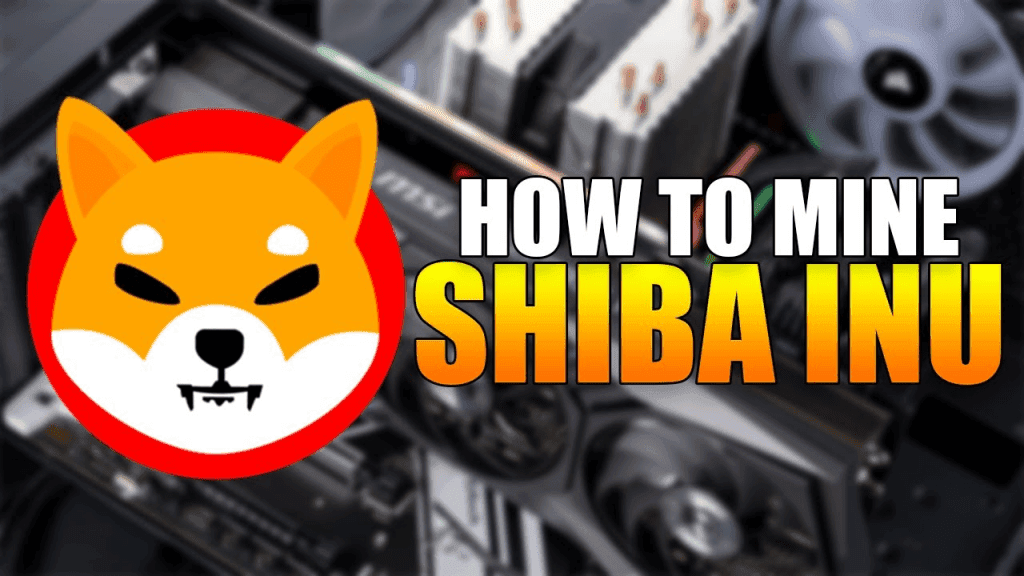 Key Takeaways
• As a reward for verifying transactions to the Shiba Inu protocol on the Ethereum Network, miners get rewarded with SHIB.
• Unmineable is a notable mining pool where the SHIB coin is mined by pointing your miners to one of its mining pools and mine SHIB profitably.
• To determine whether Shiba Inu mining is profitable for you, consider how the price of Shiba Inu Coin will impact potential rewards, the difficulty associated with mining, the costs of equipment, and electricity.
• Difficulty level increases as more miners compete for SHIB rewards.
• Computing rigs can be used to mine Shiba Inu, but hardware is usually expensive. Alternatively, it can also be mined through a mining pool that has a minimum Video Random Access Memory (VRAM) of 6 gigabytes (GB).
Ryoshi, the founder, launched with a supply of 1 quadrillion. Then he split into two. The half was locked in Uniswap, and the other half was "burned" to Vitalik Buterin (Ethereum co-founder) for safekeeping.
SHIB is designed to be relatively abundant with a quadrillion circulating supply, unlike Bitcoin.
It supports several projects including the NTF art incubator and Shibaswap(a newly developed decentralized exchange).
With Shiba Inu, things are said to have worked differently.
SHIB is recognized internationally and its use is legit. It continues to grow and expand making it the first to be listed and incentivized on Shibaswap.
SEE ALSO: 6 Best Digital Wallets For Shiba Inu for Safe Keeping
Mining Shiba Inu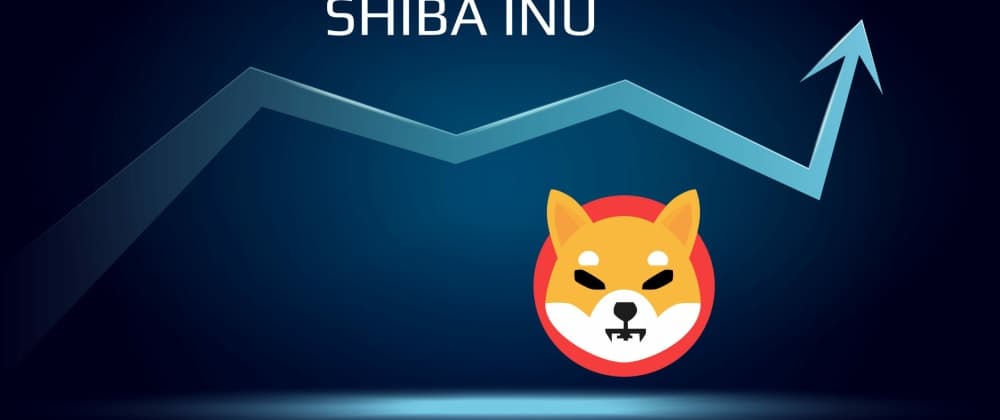 The mining of Shiba Inu is done on the Shiba Inu protocol. It is concerned with getting involved in the process of verifying and validating transactions, and in return, earning Shiba Inu coins (SHIB).
Without these transactions, the Shiba Inu protocol can't be secured. So, to keep transactions going for the improvement of security, several SHIB tokens are disbursed as rewards by the Shiba Inu protocol to miners who participate actively in the process.
SEE ALSO: Is Shiba Inu A Shitcoin? – All You Need to Know
Several people at different times have questioned the profitability of Shiba Inu mining. This is due to the new development, changes, and improvement in technology, as well as the invention of mining centers that require high computing power.
Furthermore, the continuous rise and fall in the price of Shiba Inu coins have also had an impact.
If you're interested in mining Shiba Inu coins, you have to know the factors that determine the profitability of Shiba Inu.
These factors include:
1. The availability of computer
2. The price of a computer
3. Cost of electricity to power the computer system
4. Difficulty in the provision of services
5. The price of the Shiba Inu coin is against the standard currency.
Before moving forward, you must know the dangers surrounding mining (if wrongly done). This type of mining uses high computation power and energy. As such, it may completely ruin your hardware components if done wrongly.
Before you start mining, you must put into consideration the safety of your system. This can be achieved by downloading and installing some software to monitor the running temperature of your CPU.
If you're mining with a laptop, try to get some heat extractors and change the thermal paste. In all, be careful not to exceed the temperature of 90° Celsius.
As long as the temperature of your computer is in order, you're good.
The hash rate of your CPU also matters a lot.
How to Mine Shiba Inu
This article will guide you through how to mine and earn Shiba Inu.
For you to mine, you have to identify with a mining pool. Unmineable.com is a mining pool that gives you access to mine with your CPU using RandomX and pays you in any coin you select ( which can be SHIB).
SEE ALSO: How to Purchase the Shiba Inu Coin – A Guide
STEP 1: You Need a Wallet
Of course, without a doubt, every user needs a wallet for storage of funds, running of transactions, and for tracking payment history.
For a good wallet, there are options like Metamask, Exodus, or Atomic wallet. They'll help you get easy access to other coin addresses.
After you have installed Metamask (metamask.io) as a chrome extension, proceed to choose the Binance smart chain and copy your address.
For hardware wallets, the ShapeShift premier, KeepKey wallet ($49), and the State of the Art of Security Nano S ($59) are pretty affordable options for your Shiba Inu coins. These hardware wallets are built to provide premium security, convenience, and a better user experience.
If you're considering going a notch higher in security, the Swiss-made BitBox02 Multi-edition, and the Ledger Nano X are premium wallets for your SHIB. You could check and pick any that suits you.
STEP 2: Get XMRig
To proceed further, you could pay a visit to the XMRig website to get it downloaded.
After that, go ahead to edit a file named "pool_mine_example.bat". Inside this file, you need to modify 2 lines
In the second line after the "-o" you can see the URL of the pool. At this juncture, all you have to do is select one of the URLs that's closer to your location. For instance, if you're in:
USA: rx-us.unmineable.com:3333
Europe: rx-eu.unmineable.com:3333
Asia: rx-asia.unmineable.com:3333
Moving on, you need to enter your wallet's public address (copied above in STEP 1), then place it immediately after the SHIB: and before the first dot ".".
The general structure of the address needs to be:
[COIN]:[Wallet address].[workerID]#[Code to lower mining fee]
For each computer where it is being run, you need to assign a name, for easy identification under the pool stats. This name is referred to as the worker.
Another important thing is the code (e4xd-will). It usually comes after the "#". If you mine with the code, it will reduce the mining fee from 1% to 0.75%. Not so much of a difference tho…but it's something.
All things being equal, you are now successfully running XMRig on your system and mining.
SEE ALSO: 6 Best Digital Wallets For Shiba Inu for Safe Keeping
Step 3: Log into Unmineable to Check Your Stats
Finally, you need to log in to unmineable to check your stats.
Frequently Asked Questions (FAQ)
1.    Can you mine Shiba Inu coins on Android?
Yes, you can. But it is not advisable to mine bitcoin with an android device because there are numerous reasons to stay away from it. Also, using a mobile phone to mine crypto coins isn't close to the way the traditional mining software or hardware works.
2.  Can I stake my Shiba Inu?
Upon launching the DEX, ShibaSwap, users will be able to stake their coins for BONES.
3.  Can I get Shiba Inu for free?
Yes, you can earn free Shiba Inu and 40+Cryptocurrencies with BuyUcoin Scratch Card up to Rs 1000 per day on Signup, Referral, Affiliate Commissions, Trading, Deposit, Staking, and more.
SEE ALSO: What is Shiba Inu SHIB Backed By?
Final Thoughts
Although it seems like the cost of mining Shiba Inu is somewhat high, there's still a great deal of hope for miners, as they can become part of a mining pool. It is relatively abundant in nature and has lately experienced a rise.
Read More