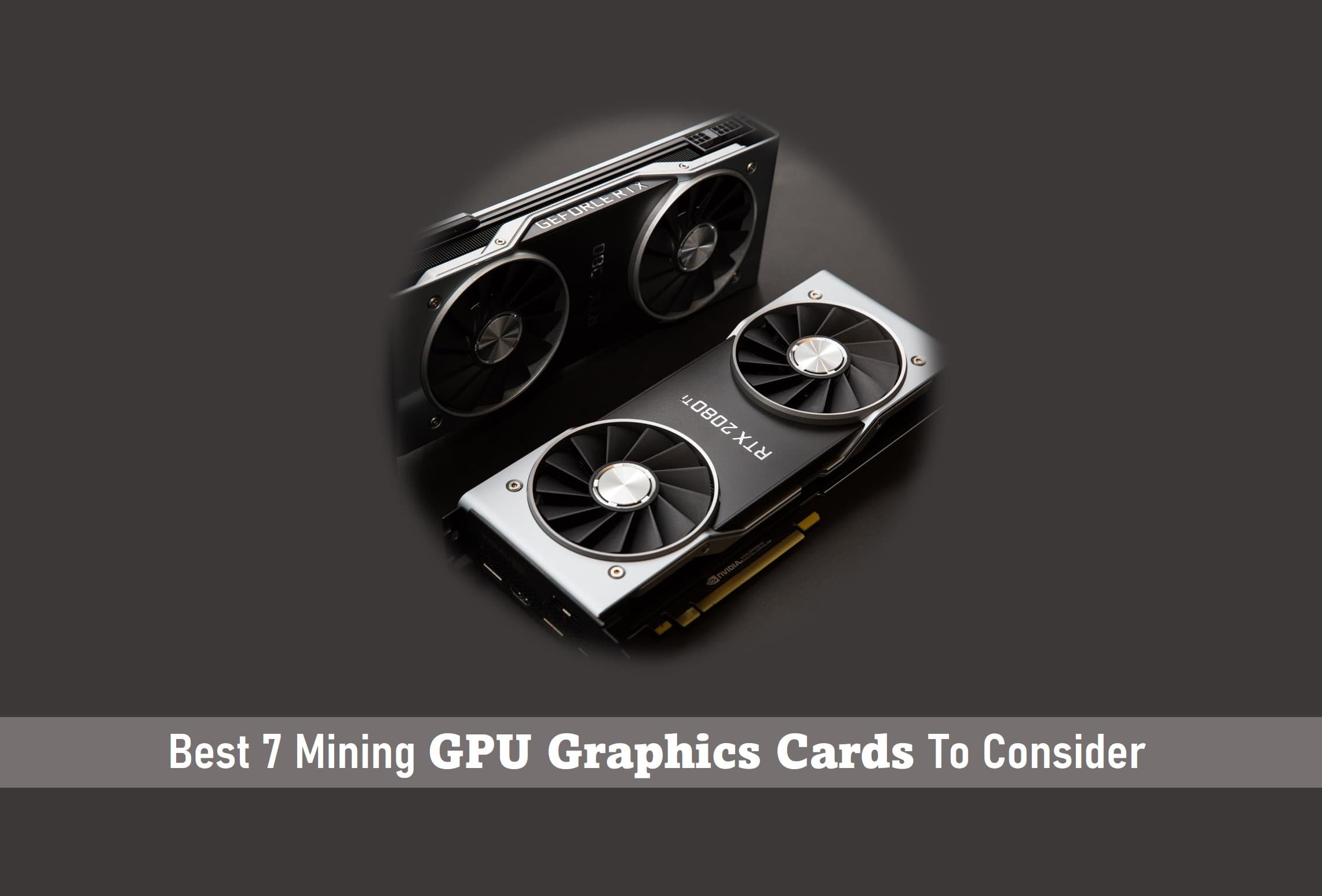 What is a GPU Graphics Card?
The GPU stands for Graphics Processing Unit, it is a computer component that processes your graphics and renders them to the monitor screen at a faster rate.
Mining in itself produces excessive heat (80◦C+) which could damage the mining computer hardware, GPU is a necessary add-on component to a mining rig that sustains the mining system or mining rig in terms of temperature regulation.
With many graphic cards in the market for a variety of mining needs. So the question is…
Which GPU is ideal for my mining hardware and at what cost?
GPUs are quite expensive. Gamers and PC enthusiasts freak out due to GPU's soaring prices driven by the craze for crypto mining.
With the crackdown on crypto mining in China being a dominant player in the space, we expect to see lots of used GPUs flooding the market thereby driving prices of the GPUs down.
Additionally, the Ethereum 2.0 Proof-of-Stake mechanism coming on board soon, may leave Bitcoin as the top mineable cryptocurrency.
Key Takeaways
• Getting a powerful graphics card (GPUs) is critical to the longevity and profitability of your mining hardware.
• Check the cooling requirements of your mining hardware to know what to expect and budget accordingly.
• GPUs are quite an expensive computer hardware components for DIY mining rigs. Cloud mining boycotts the upfront costs required to set up a rig.
SEE ALSO: 10 Best Bitcoin Mining Software for Windows, Mac and Linux
Crypto Mining is an activity that has yielded positive returns over the years under Bitcoin's Proof-of-Work mechanism.
Investopedia released in an article, that 18.77 million Bitcoins have been mined leaving about 2.3 million yet to be introduced into the crypto space. These impressive ROIs have attracted heavy investments into mining, driving the cost of mining hardware upwards.
Crypto mining and its PoW rewards have increased the cost of purchasing mining hardware and its components( GPUs).
Graphics cards require enough memory on board as well, so miners need toensure there is at least 2GB of GDDR5 VRAM or more.
But, caution should be taken if the graphics card only has a DVI port and no HDMI or DisplayPort connector since this will prevent miners from linking their computer monitor to the CPU hardware.
It's remarkable how this GPU category may provide miners with up to 24GB of RAM as this shows that they are generally the most powerful component of a computer.
Hence high-quality GPUs are required to validate transactions on cryptocurrency networks such as Bitcoin or Ethereum faster.
So, powerful GPUs are critical to running a profitable mining operation. If you're considering a graphic mining card, these are the top 7 GPU graphic mining cards to consider.
1. Nvidia GeForce RTX 3080
Nvidia's GeForce RTX 3080, which costs $699, has the new and enhanced Ampere architecture. The Ampere architecture, built with 54 billion transistors, is a technology that speeds AI adoption.
The architecture also includes improved tensor cores for Deep Learning Super Sampling (DLSS), which uses cutting-edge AI to increase frame rates while producing great, clear visuals.
The nicest part about this card's ray tracing capability is that it doesn't lose frame rate while retaining excellent video quality thanks to DLSS technology's video rendering algorithms.
Despite its restricted capability for crypto mining, the RTX 3080 is one of the fastest GPUs for Ethereum mining, with a baseline FE measurement of 85 MH/s.
The performance can be improved to approximately 93 MH/s, although it should be noted that the CPU might limit mining performance until modified with better thermal pads that decrease memory temperatures.
2. AMD Radeon RX 6800 XT
The AMD Radeon RX 6800 XT is AMD's return to the high-end GPU market. It is powered by the Navi 21 graphics processor and has Red Team's RDNA 2 graphics architecture based on a 7nm manufacturing process, allowing it to deliver very strong performance.
The card supports ray-tracing and variable-rate shading thanks to its DirectX 12 Ultimate capabilities. AMD has combined 16GB GDDR6 memory with a 256-bit memory interface in the Radeon RX 6800 XT, resulting in seamless and high-quality graphics at 1080p and 4K.
This level of visual quality is remarkable for a  price of $649.
The RX 6800 XT also has a memory speed of 16,000 MHz and a Boost Clock of 2250 MHz.
The RX 6800 XT, like other top AMD graphics cards, can be used to mine cryptocurrencies such as Etherium, Beam, Expanse, and Ubique with an incredible hash rate of 65 MH/s and a power usage of 135 watts.
3.  Nvidia GeForce RTX 3090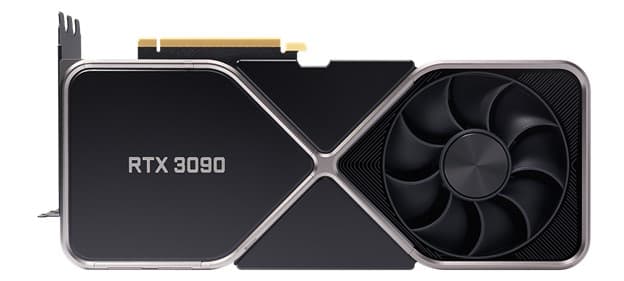 The Nvidia GeForce RTX costs $1500 and is equipped with the same Ampere GA102 graphics processor as the GeForce RTX 3080, but it includes 328 tensor cores, 82 ray tracing acceleration cores, and 10,496 Compute Unified Device Architecture (CUDA) cores.
These improved cores make it possible to play ray-traced games at 1440p and 4K resolutions with ease. The RTX 3090's massive 24GB of GDDR6X memory capacity exceeds the generally suggested 16GB, allowing you a blazing experience like no other.
The RTX 3090's large memory, along with 10,496 CUDA cores and an astonishing hash rate of 121 MH/s, makes it an excellent choice for crypto mining-depending on the power usage, miners could easily make three digits each month.
4. Nvidia CMP 40HX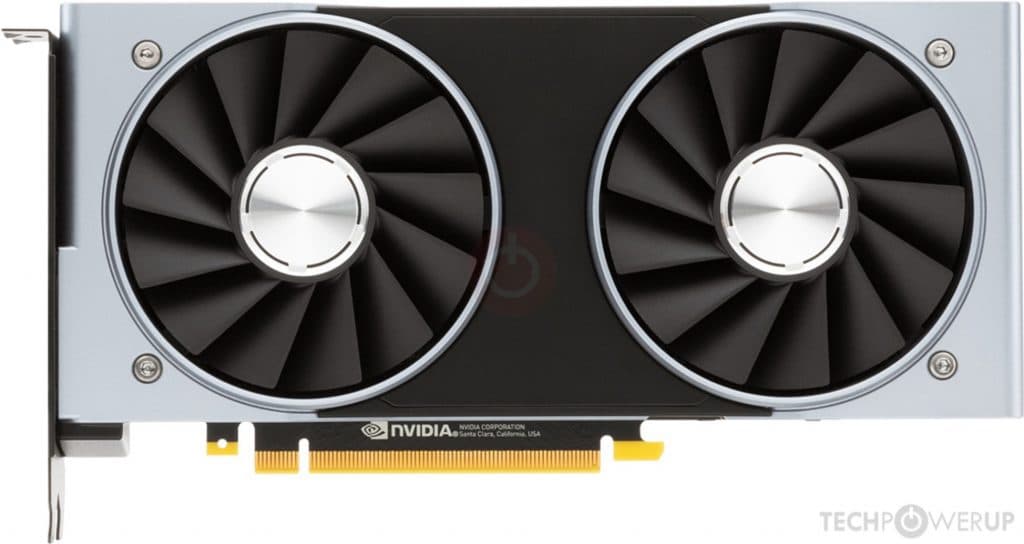 Nvidia's CMP 40HX is a professional crypto mining graphics card. It is based on the Turing architecture and includes the TU106 graphics processor, 2304 shading units, and 256-bit bus width. The Turing design enables the card's 12 nm chipset to work efficiently.
The elegant GPU, which has an introductory price of $699, has 8GB of GDDR6 VRAM and runs at a frequency of 1470 MHz, with a memory speed of 14 Gbps. It also has 144 texture mapping units and 64 render output units (ROPs).
The card also supports DirectX Ultimate, resulting in amazing visual performance via variable-rate shading.
The CMP 30HX is designed specifically for Ethereum crypto-mining performance. The card supports a completely open, airflow-optimized bracket and is set up to maximize mining efficiency.
Its very long-lasting ball bearings can survive years of heavy operation while remaining nearly quiet while spinning under pressure. The powerhouse is rated at 185 watts and operates at a hash rate of 36 MH/s.
However, ASUS' internal testing performance of eight CMP 40HX prototypes was disclosed via a picture by VideoCardz, and the cards were each pumping out over 43 MH/s, indicating even more potential for the CMP 40HX's crypto mining capabilities.
5.  AMD Radeon RX 5700 XT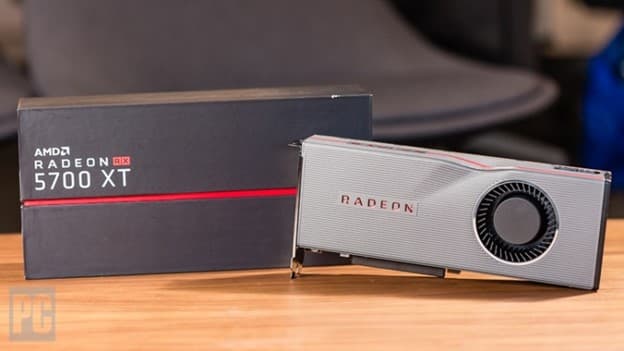 The AMD Radeon RX 5700 XT is a high-end GPU based on the Navi 10 graphics processor and manufactured using the 7nm technology.
It also offers excellent value for money at $450. AMD has outfitted the card with 8GB of GDDR6 memory linked through a 256-bit interface with a memory speed of 14 Gbps.
When it comes to cryptocurrency mining, the RX 5700 XT is among the finest. It has a mining hash rate of 54 MH/s on average, which is remarkable considering its price range.
It is an excellent choice for mining several cryptocurrencies, including Ethereum, Monero, and Ravencoin.
The beast is outfitted with a cooling system that includes an aluminum radiator, copper tubes, and dispersion blades that are particularly intended to enhance airflow efficiency.
This technology enables it to retain a high level of performance consistency when mining and withstanding high levels of heat.
6. GeForce RTX 2070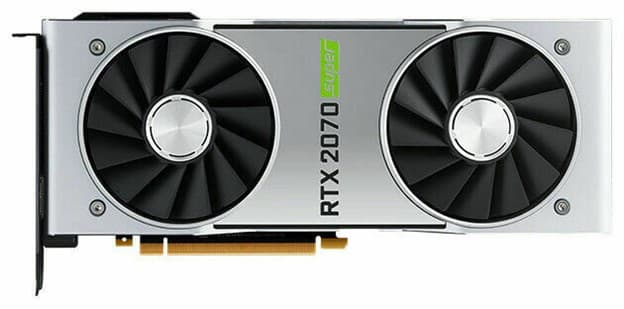 The RTX 2070 outperforms previous generations in terms of performance. At a lower price point, the MSI Gaming GeForce RTX 2070 is an easy sell as a compelling upgrade for gaming, design, and content production.
Of course, it is one of the best mining GPUs on the market right now.
It has a heatsink for better heat dissipation and Zero Frozr technology, which may turn down the fan on low workloads to decrease noise. According to Mining Charts, it also has peak hash rates of 43.3 MH/s. 
7.  FX AMD Radeon RX 580 GTS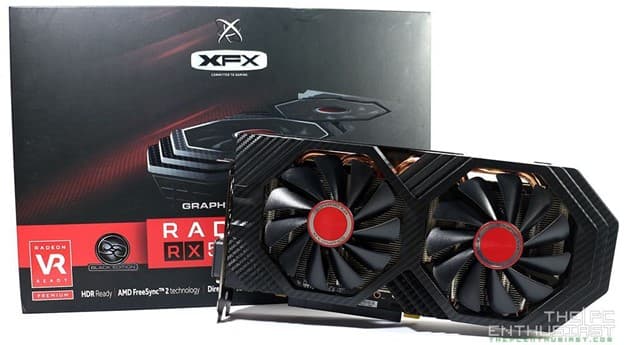 The XFX AMD Radeon RX 580 GTS is a good mining pick because of its Polaris architecture. This should therefore come as no surprise that it's one of the best mining GPUs available, combining a low price with an excellent return.
With a 29 MH/s hash rate, this has been shown to yield more than $3 in daily income, making it an ideal option for miners on a tighter budget.
Frequently Asked Questions (FAQ)
1. Is the AMD Radeon TM RX 580 a decent graphics card?
Currently, the Radeon RX 580 remains a decent graphics card. Sure, it's no RTX 3070, but it's one of the few alternatives available right now for an investor with $500 or less to spend on a graphics card.
2. Does mining reduce the lifespan of GPUs?
A GPU might be harmed when mining if it is kept at temperatures over 80°C or even 90°C for an extended length of time. The GPU's lifetime will be reduced as a result of this.
3. How long can a GPU mine in a day?
GPUs are robust, high-end components designed to endure the continual heating and cooling associated with graphics rendering. If miners are searching for an approximate figure, they should expect a GPU to last for up to three years.
SEE ALSO: 5 Best Bitcoin Mining Hardware with Low Running Overheads.
Final Thoughts
Getting a powerful graphics card is vital to the longevity and viability of your mining hardware. It's advisable to check the cooling requirements of your hardware to know what to expect and budget accordingly. GPUs are delicate and should be treated with care.
Read More