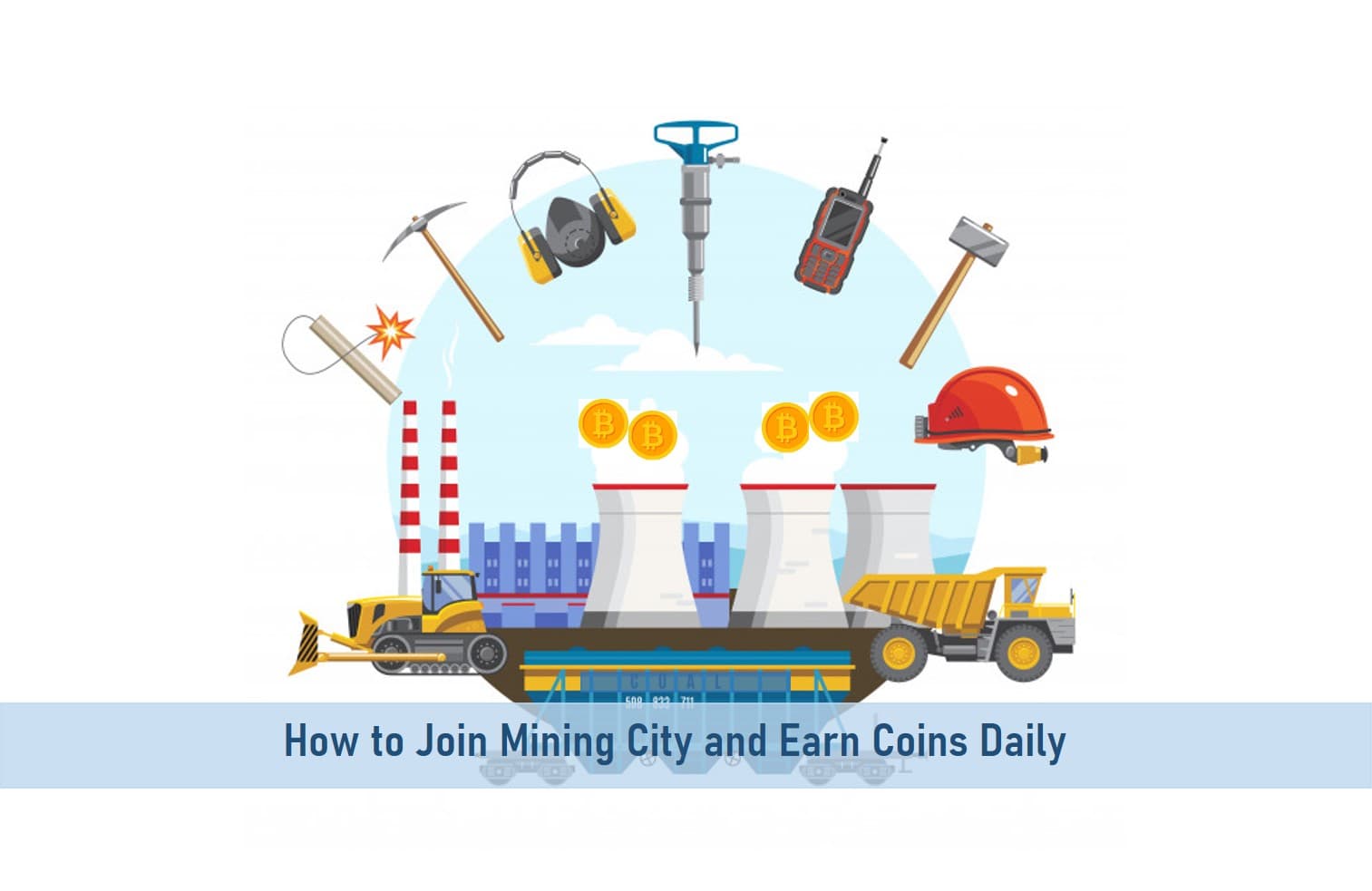 Mining City – "Together We Grow"
Mining City is a global company that offers hashing power to many to mine cryptocurrency with daily reward in coins to its members.
Greg Rogowski founded Mining City in 2019 and since then, he has grown it to be one of the most successful and dynamic companies in the sector
The company's cryptocurrency mining initiative brings people of common interest together.
Cryptocurrency being the connecting resource is what pulls these like-minds for support and encouragement to succeed in their mining business.
When miners pull their mining resources together, it gives them a greater chance to succeed. This cooperation amongst miners of course gave rise to the slogan, Mining City-"Together We Grow".
One key feature of Mining City is its huge array of mining servers with a capacity to serve millions of miners. These servers are also expanding as new investors buy mining plans thereby increasing the number of servers across the city.
A mining rig is a huge computer system with enormous hashing power that mines cryptocurrency by solving difficult mathematical tasks. The amalgamation of individual mining rigs makes up a mining city.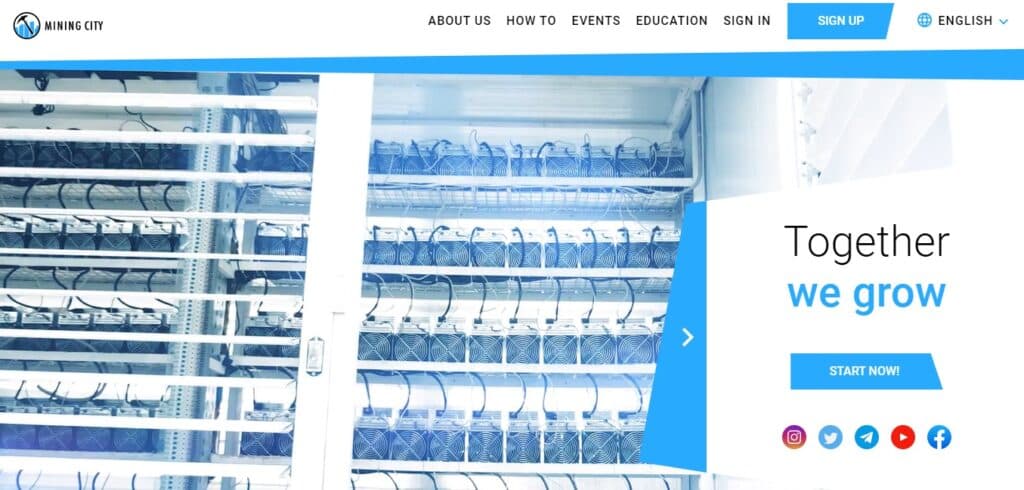 Joining Mining City is one of the best options to get into the mining business.  Members can rent a mining plan and start the hashing process of mining Bitcoin.
Members of Mining City can purchase Bitcoin (BTC) and Bitcoin Vault (BTCV) through mining plans and derive value from daily revenue generated by the hashing power of these rented rigs.
When you rent a space with Mining City, what you are doing is that you are renting out cryptocurrency mining quota which is done through MineBest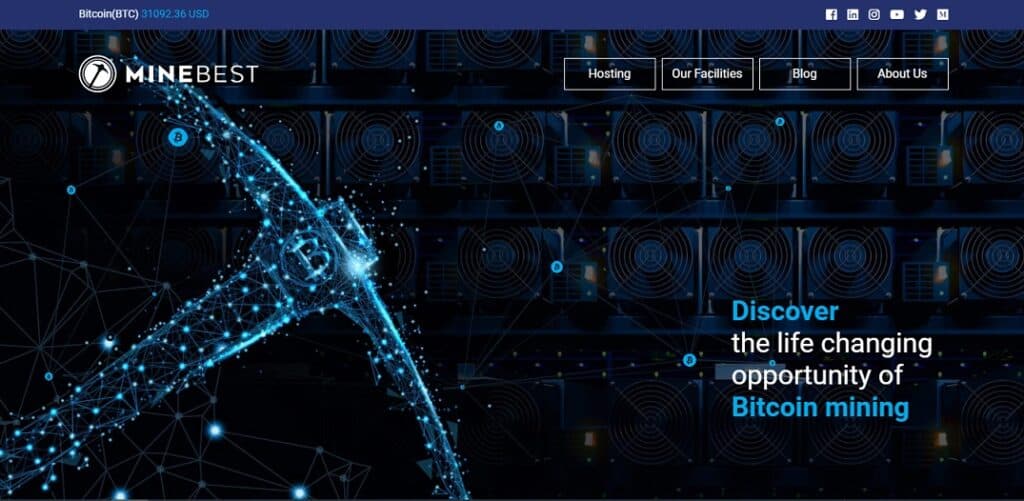 The whole essence of the mining initiative is to ensure fairness in the distribution of the bitcoin and to also keep the value of the coin stable.
Secondly, join Mining City is another opportunity for some investors that missed the Bitcoin rush earlier on when BTC was worth a few pennies to earn Bitcoin and other Altcoins.
The Concept Behind Mining City
An investor can earn Bitcoin by mining or outright purchase from an exchange or a broker, but mining is a painstaking process with several layers of tasks. If you want to see in details 14 key tips you should know before mining Bitcoin, then check this post
In 2019, Mining City resolved to join the mining race and is taking audacious and major steps to thrive and develop.
The aim is to build a network of investors that are focused on profit-making and safety. Mining City is majorly a cryptocurrency mining scheme with Bitcoin and Bitcoin Vault as a pivotal cryptocurrency.
Members of the Mining City community are seeing remarkable results from their seed investments.
Mining City's foundation in the crypto market is all-encompassing, spreading fast to countries like Vietnam, Korea, Japan, and South Africa.
Investors need to purchase power from the mining plans provided. These mining plans have a Hashrate index, which will provide the investor BTC payouts daily as per the size of the plan.
The company allows an investor that has spent just two years with them to make payments and get rewards from mining.
Mining City Objectives
Enormous Hashing Power to its Members
Hashing power refers to the cloud power needed in developing cryptocurrencies that Mining City provides to its members. This hashing power is used to harness several cryptocurrencies.
BTC is the foremost digital asset and it still leads the pack. It takes a huge amount of power to mine Bitcoin.
Mining City, therefore, provides its member with mining packages. Mining profits are documented on member's accounts in coins which can be sold on any of their 8 partner exchanges.
International Operations 
With mining farms spread across Asia, it is notable that Mining City has invested in Kazakhstan and China where the cost of electricity is low. A huge amount of power is used up by mining servers which escalate electricity bills.
The larger the number of mining servers it rents out, the more its electricity costs.  But, every cryptocurrency mining enterprise wants to reduce its bills on electricity which is sensible. So, it must find better alternatives to powering its servers.
On partnerships, Mining City partners with many international brands like Btc.com (the largest pool in the World).
Blockchain.com is said to have also entered a strategic investment deal with the Kazakhstan Government to develop a Coin mining factory on a five-year land allocation as well as electricity price rewards.
Mining City has offices in over 50 countries and customer support service is available 24/7, in 20 different languages.
Every Citizen is a Magnificent City
Mining City is a digital city (a true city) with an energetic, ardent and resourceful community that makes up its urban infrastructure.
What you'll find in its city are members desirous and driven for making an impact in the crypto mining landscape. Greg Rogowski (CEO) developed the county town, taking his mining activities into an ever-enlargening realm of digital assets.
The CEO said at a recent meeting "We consider our community a family, therefore global events are very important to us. During the conventions we learn, we laugh, and we inspire each other".
Greg has versatile experience in the marketing and media fields and combines all that knowledge into building Mining City.
With a remarkable understanding of the industry and an undivided focus to succeed, he bolstered Mining City into a big market player. Mining City is growing every day and is laying down growth plans in years to come.
Hashing Power Options and Rates
By joining their network and selecting one of the packages, you get calculating power that will enable you to mine cryptos at a predetermined hash rate.
Being one of the very explicit mining rental companies in the world, it will provide you with the information you need on hash rate, electricity bills, and all the requirements for associate miners.
To check Mining City's result, visit https://btc.com/stats/pool/MiningCity, and the mining farms in use will soon be furnished with cameras for all round the clock monitoring.
The company is making more and more efforts to gain international credibility as its mining technology and miners' network expand.
How Does Mining City Work?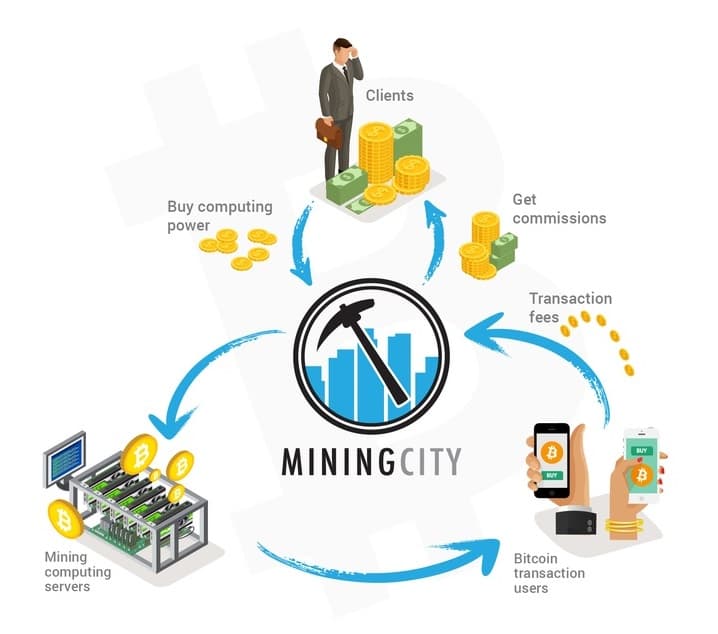 Miners are like auditors who validates every Bitcoin transaction and stores them on the blockchain ledger. This validation process is possible through mining computing servers owned by individuals or a corporation.
Due to the enormous capital and expenses involved in maintaining these servers, mine owners are getting creative in spreading the costs through partnerships.
Individuals can now become co-owners with a mining enterprise by buying a mining plan or computing power and earn commissions from it.
Mining City Packages
Mining Citygives prospective investors more than 5 packages to pick from, each with its distinct features. Here is an outline of the plans on offer:
Primary Package
The primary package requires that you invest, a minimum of $300, after which you are assigned a plan Hashrate of 3TH/s and 1100 days of mining is assured. Mining begins 10 days after buying the plan, and the coin to be mined is BTC. The equipment used is a WhatsMiner M21S.
Standard Package
At the standard package, you are to invest, minimum of $600 after which you will be assigned a plan Hashrate of 6TH/s and a contract period of 1100 days of mining is certain. Mining starts 10 days after paying for the plan. The coin mined is bitcoin via a piece of equipment known as WhatsMiner M21S.
Bronze Package
The bronze package requires an investment, a minimum of $1200, and a contract period of 1100 days of mining is assured. You will be assigned a Plan Hashrate of 12TH/s and mining begins 10 days after buying the package. The coin mined is bitcoin with the use of equipment called WhatsMiner M21S.
Silver Package
The silver package requires that investors investing, minimum of $2400, and a contract period of 1100 days of mining is promised. Mining begins 10 days after making payment for the plan. You will be assigned a plan Hashrate of 24TH/s. WhatsMiner M21S is used to mine Bitcoin.
Gold Package
On the Gold package, make a minimum investment of $4200 and you will be assigned a plan Hashrate of 42TH/s. A contract period of 1100 days of mining is certain. Mining of BTC starts 10 days after purchase with a piece of equipment known as WhatsMiner M21S.
Platinum Package
Invest, minimum of $12600, and a contract period of 1100 days of mining is assured. Mining starts 10 days after buying the Platinum package. A plan Hashrate of 138TH/s is assigned. The equipment used to mine BTC is the WhatsMiner M21S.
Essential Attributes of Mining City
You Get Your Coin Rewards Daily
Mining City states that investors can gain interest daily with BTC (from the 11th day after activating the package).
Entry into International Markets
The company states that investors will be able to access international markets.
Investing for the Long-term
The model presented on Mining City is attractive and good for those who prefer long-term gains.
Proof of License
Mining City is acclaimed to have a real coin mining plant in Kazakhstan that is fully licensed.
Openness
On the official website, you will find most of the information you will need. They also have very responsive support just in case you need help.
Affiliate Ranks on Mining City
The referral commission on Mining City has 5 affiliate ranks. They are:
Citizen
This requires an investor to register and invest with a minimum of $300.
City Builder
This affiliate rank demands that investors sustain a $600 investment and employ 5 or more citizens and build over $10,000 in down-line investment size.
City Developer
This affiliate rank necessitates the investor to invest $600 in working investment, keep 5 employed affiliates (ensure that three of them are City builders), and build a minimum of $5,000+ in down-line investment size.
City Manager
This demands that the investor puts down $2,400 as a working investment and keep five personally employed affiliates with a sustained investment such that, three have to be developers and build over $250,000 in down-line investment size.
City Chief Manager
This affiliate rank requires that the investor invests $4,200 as a working investment, maintains three employed city managers, and generates over $2,000,000 in down-line investment size.
City Mayor
This necessitates that the investor puts down $12,600 as a working investment, keep 5 personally employed affiliates with sustained investment, such that 3 of them have to be City Chief Managers, and build over $6,000,000 in down-line investment size.
Governor
The last affiliate rank requires that investors invest $13,800 as working investment, maintain three employed City Mayors and generate $100,000,000 in down-line investment size.
Is Mining City a Scam or is Mining City Legitimate?
There have been rumors online that Mining City is a scam and a Ponzi scheme.
The Philippines Securities and Exchange Commission (SEC) released a warning that it has not given Mining City the authority to solicit investments or offer securities in the Philippines.
From all indications, Mining City has been up and running for over 2 years with members' testimonials suggesting that it is credible. Its strategic partnership with BTC.com somehow negates the possibility of these claims
Mining City thus provides a platform for investors to purchase plans that grant them access to the resources needed and also asserts boldly that each package will have returns.
We have reviewed Mining City and have no clear, implicating measures to affirm that it's a Ponzi scheme.
Which Countries Does Mining City offer its Services?
Mining City renders its mining services to Asia, Africa, Europe, and America. However, the vast majority of investors on the platform are from Africa.
Mining City is technologically developed and ready for Bitcoin Vault, Electric Cash, and BTC mining. Its Bitcoin digging investment guarantees investors appreciable returns on their investment.
Final Thoughts
Joining Mining City or any other mining platform is one of the best alternatives to participate in the cryptocurrency revolution.  Mining cryptos has become easier now than before with buying minimal plans to suit your budget.
Mining City, though new in the game has shown remarkable growth in its quest for financial inclusiveness through partnerships and individual investors.
From findings, we can say Mining City is not a scam. The company is still up and operating and user reviews state that they are credible as some investors claimed to have received returns from the site.
It is important, though, that as a new investor wanting to invest in BTC, you ensure to make findings and read reviews about the platform you want to use, consider it thoroughly before investing.
Read More