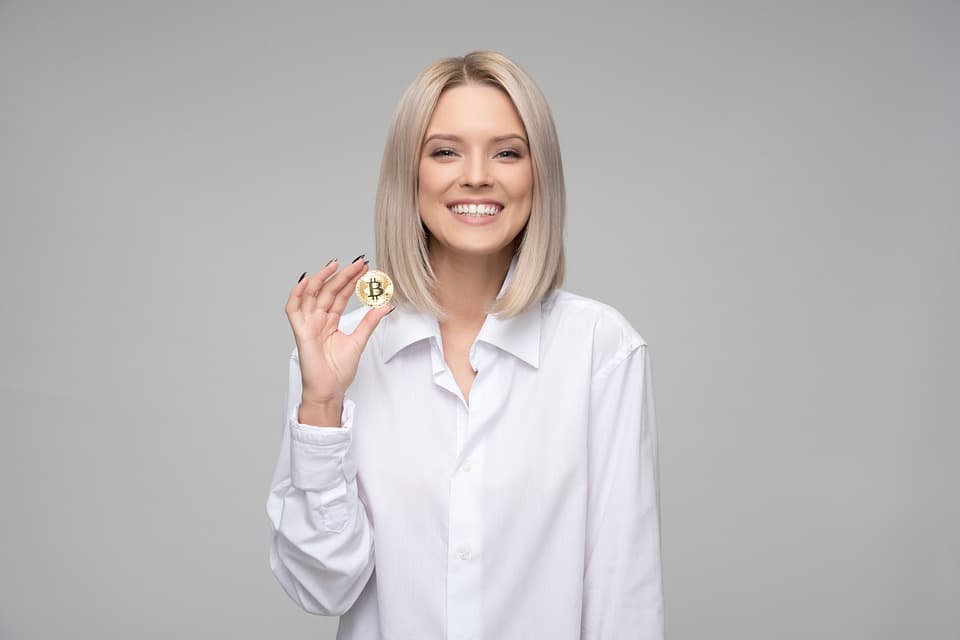 Updated February 2022
Origin of Bitcoin
Bitcoin is a cryptocurrency that was invented in 2008 by a group of persons (Darian Nakamoto, Craig Wright, and Nick Szabo) referred to as Satoshi Nakamoto.
Bitcoin is an anonymous currency that exist through a form of digital encryption. Its source code was released the following year in 2009 as an open source code software and it became a means of exchange with other currencies.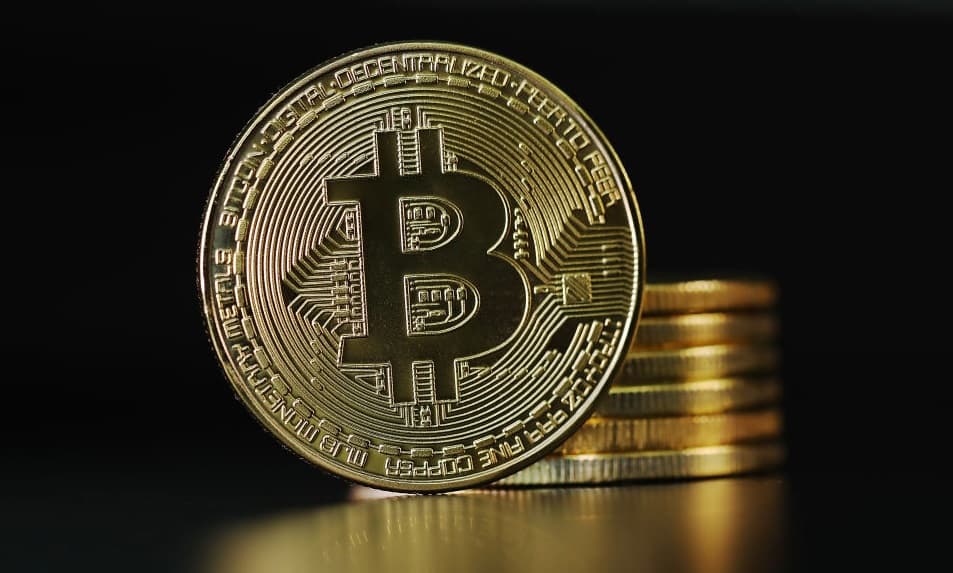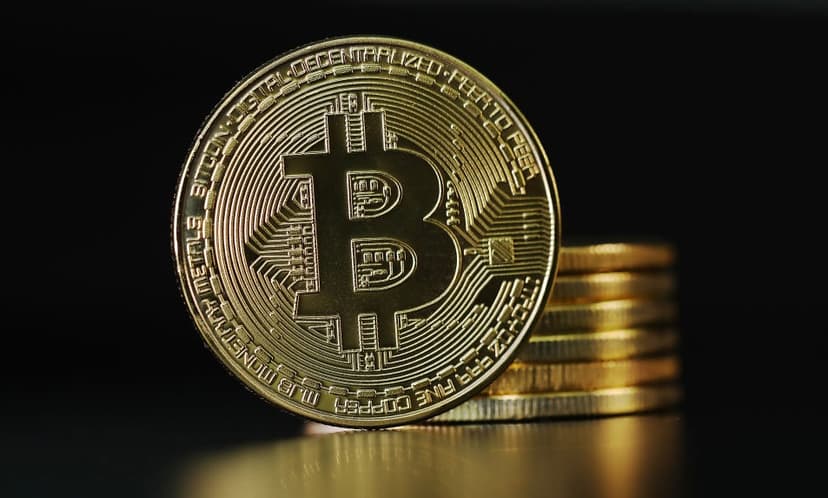 It has no central bank or administrator; however, all Bitcoin transactions are recorded by miners into a single block validating each transaction. Once a block is made, it is recorded into a chain known as a Blockchain.
Research work conducted by Cambridge university in 2017 revealed that there were up to 5.8 million users of cryptocurrency wallet, a larger figure owned Bitcoin.  
How Does Bitcoin Work?
Bitcoin is an online currency with its own monetary value, exchangeable with other currencies, commodities, products and services.
All Bitcoin transactions are conducted on a public ledger referred to as the blockchain. It is decentralized and not managed by a single entity, it's weird but that is what it is. No bank or regulatory body controls it except miners who oversee all its transactions.
In January 1, 2011, Bitcoin was priced at 30 cents, 2 years after, it touched $250. As at July 16, 2020, 1BTC is over $9131.00.
Assuming you invested in 10 BTCs in 2013 at $250 per coin, today it will be worth over $91,130.
Surprisingly, Bitcoin is now widely accepted as a means of payment online projecting it as a currency of the future.
How Do I Earn Bitcoin without Buying it?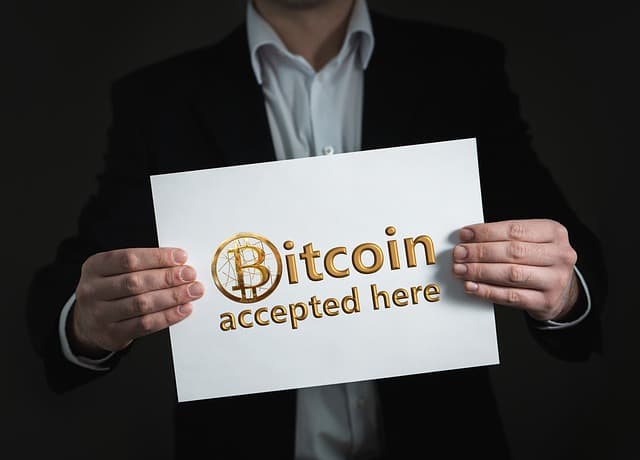 One of the easiest ways of earning from Bitcoin is to accept payments using this option. If your own an online shop or render a service, BTC can be integrated quickly as one of your payment options and that opens you up for cryptocurrency receipts.
Another way is to complete tasks on websites that accepts Bitcoin, e.g. Upwork. When someone makes a payment for a service in Upwork, you may choose to accept through Bitcoin and convert it to a Fiat currency if you want.
Fiverr has announced a partnership with payment processor Coinbase to accept payments in bitcoin. Without having to convert USD to BTC, your services could as well earn you a couple of BTCs on these freelancing platforms.
Lending your Bitcoins for interest payment is another lucrative way to earn from BTC. Instead of holding them in your wallet, you can lend them out to:
Someone you know.
Peer to Peer lending e.g. Bitbond.
Join a Mining pool is another way of earning Bitcoin. By providing a computational power platform to their mining pools, you too can become a miner and start making legitimate money in BTCs from it. You can try Bitcoinmining pool to become a miner, they've been around since 2011.
SEE ALSO: How to Flee these 10 Bitcoin Scams Now!
How to Invest in Bitcoin
Decide how much you want to invest
This is the starting point, it's safer to be clear upfront what you'd like to invest. With the vibrancy of Bitcoin and increasing investors interest, this cryptocurrency is getting a lot of attention.
This obviously ranks the Bitcoin 8-9 times in value above other cryptocurrencies like Ethereum, Litecoin, Binance USD, Tether and so on.
See more live charts
With such huge investments comes greater risks as well. In a nutshell, you need to decide how much you can afford to lose.
Trading Bitcoin is similar to trading other currency pairs and as such proper risk management is required.
Similar to Gold, holding investments in Bitcoin is very profitable as illustrated in our previous example. So, do the math and assess your financial condition to see if this investment vehicle is ideal for you.
Register a Secure Crypto-Wallet
Crypto-wallets are digital pockets that securely holds your cryptocurrencies. Once a wallet is created on your behalf through a broker or provider, you alone have access to it while the provider secures it in a data storage.   
Prior to investing, research reputable trading exchanges or forex brokers who offer crypto-trading services. Ensure they are regulated and offer an easy to use platform which should offer online wallet and offline hardware wallet options for holding your cryptocurrencies for a longer period.
If you're not so sure on providers to go with, you can check out these reviews or visit these 3 we recommend especially if you're investing in Bitcoin for the first time.
FBS
eToro
InstaForex
Buy, Hold, Sell
Buying your Bitcoin is just the starting point… you definitely need to profit from your investment. After you've purchased your Bitcoin through any reputable exchange, you need to monitor it daily since it's a very active currency driven buy market information and adverse demand & supply pull.  Free tools are available to see its daily, weekly and monthly movement to know the best time to buy or sell.
Note that Bitcoin can attain about 2 – 3% in day which could be between $180 – $270 in a single day investing in just 1 BTC. Beyond holding these cryptos, ensure you watch them closely in other not to miss out on major market swings.
How Do I Redeem My Bitcoins?
This depends on the platform you are using. This process is however similar and straightforward irrespective of the platform.
Once you log into your Bitcoin wallet via desktop or mobile app, select Receive.
Select the wallet you wish to receive the money into.
The system generates an address from your selected wallet that allows you receive the coins.
Send the generated address to the person or cryptocurrency exchange sending you the Bitcoin.
Wait to receive payment.
SEE ALSO: How to Choose a Forex Broker
Should I Rely on Bitcoin as an Investment for the Future?
Bitcoin has been around as at the time of this article for 11 years (since 2009), Bitcoin is not showing signs of slowing down. The numbers of new holders and miners are also on the rise. One major concern is, Bitcoin is not a physical asset and cannot be held by hand, it only exists online. This however have not waned interests in the asset.
With increasing interests globally, Bitcoin seems to be the currency of the future, at the moment, it's safer to profile your risks and decide what percentage of your portfolio you wish to keep in Bitcoins.
Final Thoughts
Cryptocurrencies (Bitcoin) have become a very profitable investment vehicle. However, trading cryptocurrencies has its risks and investors need to fully understand the dynamics of trading cryptocurrencies before investing in Bitcoin or any other similar asset.
Read More