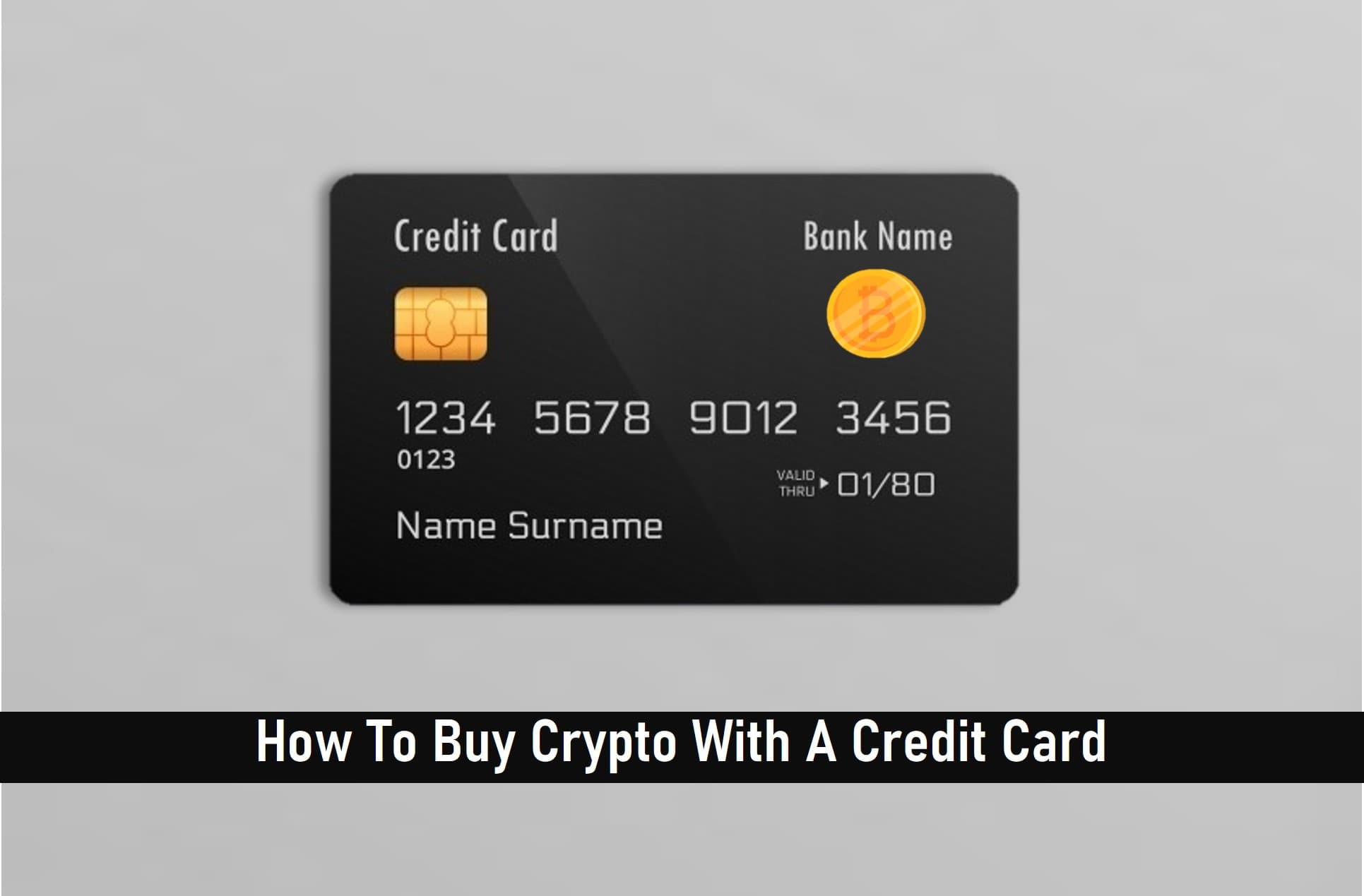 How To Buy Crypto With a Credit Card
Buying Bitcoins using a credit card used to be difficult in time past. As the crypto industry keeps evolving with newer innovation into the space, better technological framework powers the buying and selling of Bitcoin and other Altcoins.  
There are several ways to buy Bitcoin with a credit or debit card. The easiest way is to go through an Exchange or a broker that supports these cards.
Changelly, CEX.IO, Paxful support credit cards. Coinbase no longer supports debit cards but debit cards.  
Before you sign up. Check if your choice of credit card will not lead to any sort of law infringement in your country especially if credit cards are generally not used.
Most Exchanges accept Visa or Mastercard-type cards.
Key Takeaways
• Buying Bitcoin with a credit card is not as difficult as it once was due to the growth of the industry.
• It's usually much more expensive to buy bitcoin with a credit/debit card compared to a wire transfer or crypto-to-crypto transaction.
• Some service Exchanges would ask you to verify your details before you can use your credit card to buy crypto.
• Alternatively, it is possible to buy bitcoin with a credit or debit card using an ATM or Bitcoin ATM.
SEE ALSO: Best 5 Crypto Credit Cards with Good Earning Rewards
A Step-By-Step Guide To Buying BTC With a Credit / Debit Card
The steps for buying Bitcoin are pretty straightforward, although they can vary from Exchange to Exchange.
1. Create an Account with an Exchange
Choose a Cryptocurrency Exchange or service that allows BTC credit/debit card purchases in your jurisdiction. Check out our list of recommended Exchanges.
For example, Changelly, CEX.IO, Bitstamp, and Coinbase are considered the most beginner-friendly options. A broker like eToro is also great for newbie investors.
Services like Changelly, Coinmama, and BitPanda are some of the most convenient options for buying BTC, while LocalBitcoins is a peer-to-peer platform that allows you to trade Bitcoins directly with other users.
Binance, KuCoin, and OKEx are great if you plan to buy Bitcoin, as well as altcoins.
Due to regulatory differences, the best Exchanges for buying bitcoin may vary depending on your country.
For example, the most convenient Exchanges for Canadians differ from the best for Indians or residents of the United Kingdom.
2. Getting Verified
Your account must be verified before you can buy Bitcoins with a credit or debit card.
This involves uploading a copy of your passport, national identity card, and other documents depending on the level of verification chosen. Once your account is verified and approved, you can buy Bitcoins.
3. Place your Bitcoin buy order
Log in to the Exchange's account, select an option to buy BTC with a credit/debit card.
Then you will be asked to fill in all the required details and complete the transaction. Bitcoin should be credited to your account almost immediately.
Note that there may be restrictions on the amount of BTC you can buy with your credit/debit card on a daily or weekly basis.
Additionally, each Exchange has its terms when it comes to payment fees – it's usually much more expensive to buy bitcoin with a credit/debit card compared to a wire transfer or crypto-to-crypto transaction.
Check with the Exchange of your choice before clicking the "Place Order" button.
Never leave your Bitcoins in the Exchange for longer than necessary.
Buy Bitcoin With A Credit/Debit Card Through An ATM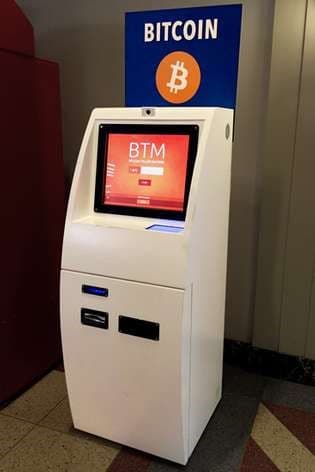 Alternatively, it is possible to buy Bitcoin with a credit or debit card using an ATM or Bitcoin ATM.
Websites such as CoinATMradar.com can help you find the nearest one.
SEE ALSO: Where to Find and Use a Bitcoin ATM
Here's How To Buy Bitcoin Using an ATM
1. Get a Bitcoin wallet. Any simple Bitcoin wallet will do, whether it's Samourai Blockchain.info, Jaxx, Wasabi, or Mycelium.
If you want to be sure that your wallet is secure, get a hardware wallet like Trezor or Ledger.
2. Find the nearest ATM. Use CoinATMradar to find it.
3. Place an order. Tap on the machine's touchscreen and follow the instructions.
Select Bitcoin as the cryptocurrency of your choice. Some ATMs may ask you to verify your identity or phone number. So you will have to deal with it if this happens.
4. Scan the QR code and make the purchase. Go to your BTC wallet and find your public key. Scan it using the ATM's camera, insert money into the device, or pay for the order using a credit/debit card or cash.
5. Receive Bitcoins in your wallet. That's all! Once your transaction is confirmed, you will receive the BTC code in your wallet.
Note: Be aware of the high Bitcoin ATM transaction fees, which in some cases can be as high as 7-10%.
Is Bitcoin The Only Cryptocurrency I Can Buy With A Credit Card?
If you just want to buy BTC with a credit card, there are plenty of places to do it.
However, those looking to buy other cryptocurrencies like Litecoin or Ethereum with a credit card can only go to a few sites, like Coinbase, to do so.
Many platforms require the user to first buy BTC with a credit card or debit card and then convert it to any other asset.
Using a credit card to buy cryptocurrency won't make sense for most. Cardholders should consider the main drawbacks before deciding to purchase crypto using any method involving a credit card.
Buying crypto is often best done using direct deposits, debit cards, or bank transfers.
Credit card purchases often come with high fees that lower the value of a good investment or reduce returns by a significant margin.
Cardholders also face a high risk of sinking into deep debt that can be difficult to get rid of. For those who insist on using a credit card, we recommend contacting a credit card representative to discuss the implications with a specific credit card issuer and look for a cryptocurrency Exchange with the best credit card rates.
Frequently Asked Questions
1. Is it safe to buy crypto with a credit card?
Yes, it is safe to buy crypto. It works like conventional credit cards which enables you to buy crypto on credit. 
2. Do credit cards charge to buy cryptocurrency?
Some credit card companies that allow cardholders to make encrypted purchases treat the purchases as a cash advance (cash advances typically refer to when a cardholder uses a credit card to withdraw money from ATM). This has several drawbacks.
3. What's the commission rate during the Exchange?
The Exchange may charge a commission fee and/or service fee for using a credit card to buy or deposit crypto.
For example, CEX.io is an Exchange that offers a handful of cryptocurrencies for purchase, including Bitcoin.
Users are allowed to buy crypto using a Visa or Mastercard credit card, but US cardholders are subject to a 2.99% commission fee with a minimum purchase of $20.
Depending on the Exchange, vendors within the Exchange may also design fees for buyers based on a few factors, such as the location of the seller, the amount purchased, and the type of credit card used.
4. Can a credit card be used to buy Bitcoin?
Yes. Buying Bitcoins using a credit card was very difficult. As the industry grows and offers many methods, buying Bitcoin with a credit card is not as difficult as it once was.
Read More