Cash App is a free web-based wallet & payment processing system that allows you to buy and sell Bitcoin (BTC).
Cash App has over 10 million installs on Android alone and over 1 million positive ratings on Apple Store. It is notably one of the easiest ways to Send, Spend, Save and Invest your money at no cost to you.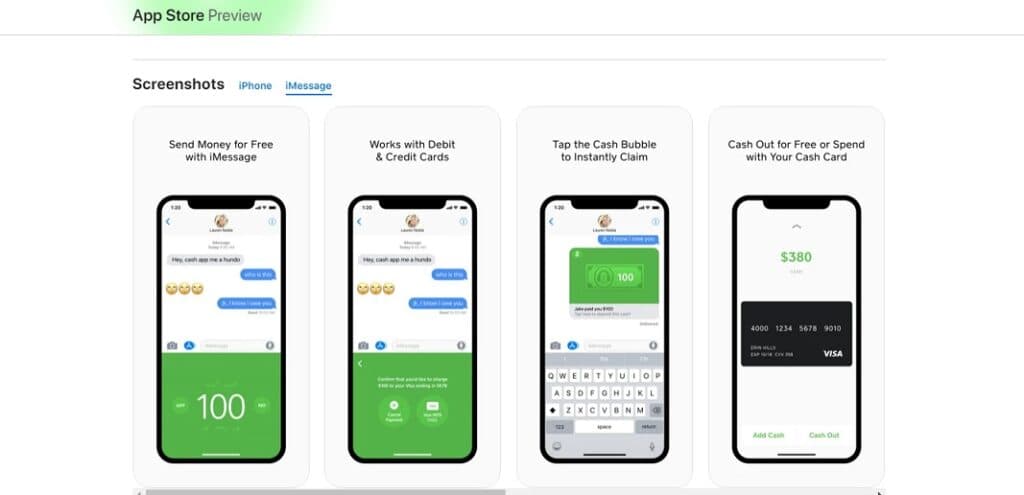 What makes this App unique is that you may not need to use your debit card. Once you sign up with Cash App on Apple Store or Google Play, you get a complete virtual debit card in minutes and a customized physical card will be mailed to you in about a week.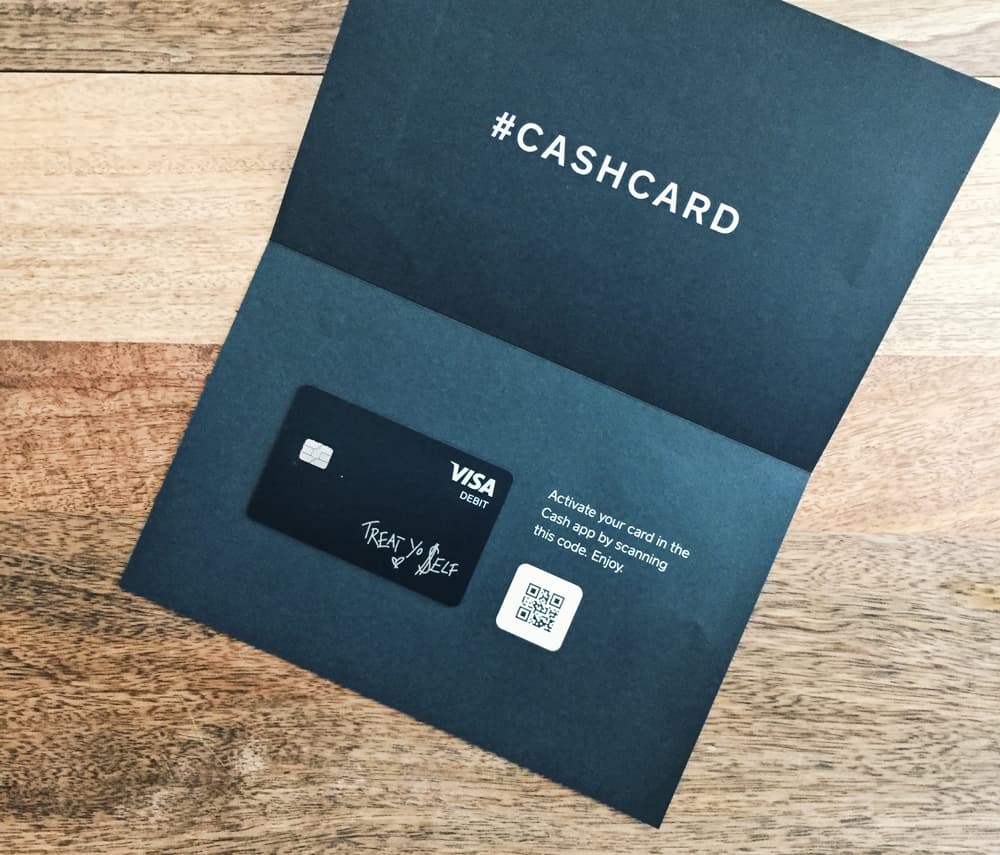 With your virtual card, you can purchase, transfer money instantly between friends, pay monthly bills, and receive payments.
With constant improvements in the app features, Cash App competes strongly with other similar apps such as PaySend, Cards Mobile Wallet, Skrill, and many others.
For example, Cash App allows you to buy stocks – commission-free, and trade top U.S stocks with an opening balance of as little as $1. 
Asides from that, the Cash App layout is clean and easy to navigate. For instance, it's well-developed application interface (AI) enables you to track and monitor its stock prices in real-time and monitor your investment portfolio.
Square Inc. in my opinion did an amazing job by giving users access to invest in their favorite stocks, cryptocurrencies while paying for bills and transferring digital and fiat monies conveniently. All these and more are boxed up in one amazing App.
The video below shows how to set up Cash App and make payments
Now, let's see those behind Cash App
How Cash App Started
Square Inc. founded Cash App, undoubtedly a high profile and renowned tech firm in financial services.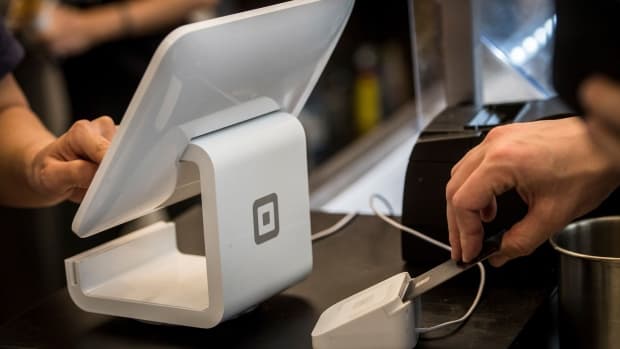 Its parent company was established by Mr. Jack Dorsey, who is well known for being the creative behind Twitter.
In 2009, Mr. Dorsey and his friend (Mr. McKelvey) in the city of Missouri begot and geared the idea of Square.
The goal was to rebrand Point of Sales (POS) technology by developing a mechanism that can combine a seller's service and buyer's payment conveniently, fast, and just in one place.
Looking back, from 11 years, in our opinion as users, the footprints are clear that they have achieved this goal and surpassed it.
Cash App launched in the year 2013 enabling Bitcoin payments on its platform.
The goal for Cash App was to dominate other apps offering the same services and lead the market, including online Asian banks and online banks in the EU. 
Since its inception in 2013, Cash App has been listed as the payment app growing at one of the fastest paces in the U.S.
In the EU & Asian countries, the growth is somewhat very slow, but despite that, it still has gained remarkable momentum and positive reviews.
For instance, at Paxful, a peer to peer Bitcoin marketplace and a universal money translator, you can buy Bitcoin with Cash App as they make the process of buying Bitcoin much simpler.
When you pay with Cash App, you will have Bitcoin sent to your Paxful wallet within an hour.
You can purchase Bitcoin from either one of the lists of offers provided by vendors selling their Bitcoin via Cash App or create an offer to sell your Bitcoin in Cash App balance.
Vendors on the platform can place their rates and set their margins. What you'd need to do as a vendor is to pick offers that suit you. You need to buy and generate offers that are more likely to convert.
SEE ALSO: Best Hot and Cold Bitcoin Wallets
How to Download and Use Cash App
A few users would need a headstart on navigating the Cash App. So, I'll explain step by step, how to use Cash App with Bitcoin as an example: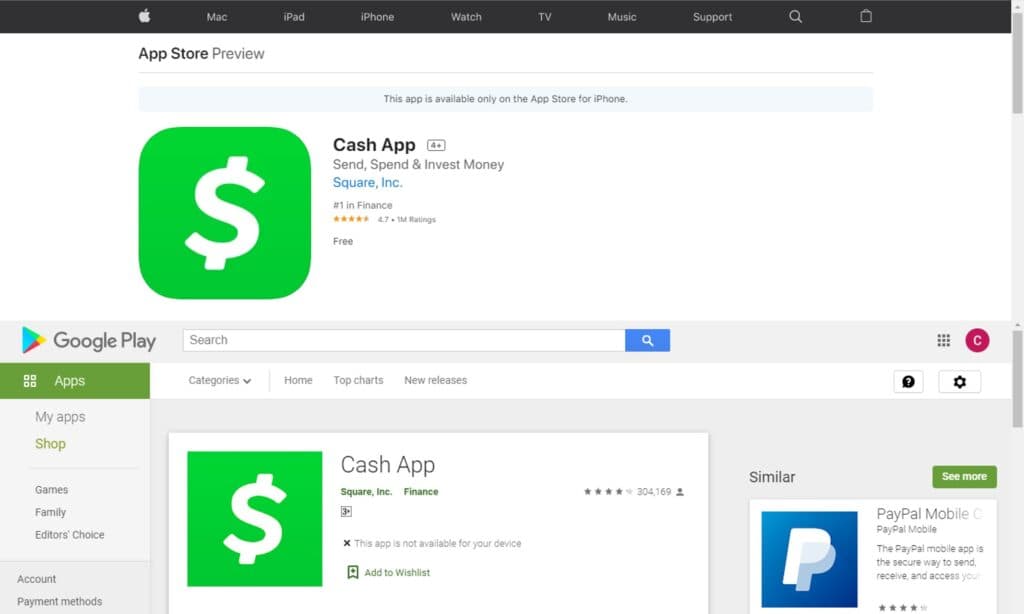 Open the app and click on the "Rising curve" icon or "Investing" segment at the bottom menu. Two options will pop up, "Buying Stocks" and "Bitcoin".
Click on Bitcoin at the upper part to display your Bitcoin reserve
Then click the "Buy" button and enter the amount of BTC you want to purchase
Rather, if you want to buy a custom amount, click the "Three dots" on the lower right-hand side.
Now, input the amount you want to purchase and then select next
A confirmation screen will pop up with the entire details of your transaction (the funding source, exchange rate & fees, amount of BTC to buy, etc).
If details of the transaction are accurate, select "Confirm".
Buying Bitcoin using Cash App
Download the app from the App Store or Google Play Store
Register with a mobile number or email address. Then enter your name upon prompt.
Add a payment method (either bank account or debit card)
Acquire a Cashtag (pick a unique Cashtag – a name that will be used on Cash App) to receive funds. Obtain your referral code to get a bonus whenever anyone signs up via your link, then proceed. At this stage, you now have Cash App.
Log on to the home screen (the Pay screen/Cash App Request. At the bottom, from both corners, you'll see tabs for Cash Card, Home, Request or Pay, Investing & History.
To purchase BTC, the first thing to do is verify your identity. To do this, click on the Home tab in the left corner. Then select "Bitcoin" right beneath Deposits and Transfers at the right corner.
To verify your identity, you'll be required to input your full name and SSN. Cash App is incumbent to abide by FINRA (Financial Industry Regulatory Authority) agreement regulations and follows AML/KYC (Anti-Money Laundering & Know Your Customer) rules. The verification process usually lasts from a few minutes to a day. When verification is complete, you'll receive a notification.
Select your Investment Type – Once you've been approved, select the Investing Tab where you'll be able to buy stocks on Cash App or click on BTC to invest (the future of money).
To buy Bitcoin (left area), look over a chart for its recent performance. The Cash App weekly buy limit for Bitcoin is $100000. You can also fix recurring buys to DCA (dollar cost average) into Bitcoin (encircled in green at the right corner). Then select next (circled in red at the right corner).
Validate Order
After entering your preferred US dollar value of BTC, tap next at the left corner. An overview of your order will be displayed listing the amount of Bitcoin, the present spot price charges to be paid and the sum in satoshis you will get. Click confirm at the right corner to purchase your Bitcoin.
Check your Wallet Balance
Immediately it's processed, click "done" at the left corner. You can check your BTC reserve at the home tab. There, you'll see as well your wallet address needed to send Bitcoin from an external wallet. Tap on Deposit Bitcoin on the right-hand side.
Lastly, your Bitcoin has to be sent to an external address (this is recommended for all Bitcoin purchases). You ought to hold the coin in your wallet.
Simply type in the total amount of BTC you have in your wallet and click "Withdraw" at the right corner. You can also fund BTC to sell later to Cash App via the left corner of the deposit screen. At this point, you will save your wallet address on Cash App.
Note: If you save the wrong address with Cash App, your fund will be lost forever. Check over and over again that you tender the right address on Cash App.
The best thing is to copy it directly from your receiving wallet and paste it on Cash App to prevent any mistakes.
It's as simple as that. You've purchased BTC for yourself.
How Good is Cash App?
Cashapp is somewhat like a Neobank that offers a user-friendly, convenient, and stress-free way of sending money back and forth while allowing you to perform other tasks like investing.
It doesn't incorporate a few of the features other alike apps share, but its simplicity makes it a good option.
It is excellent in terms of speed, ease, and user-friendliness. The developers concentrated on only the very vital aspects users need, not burdening them to use extra space.
Rather they added a feature that allows users to invest in Stocks and BTC, which is an extra edge.
Clean Interface and Easy to Use
The ease at which Cash App operates is viewed as its stronghold. In the entire niche of neo banking apps, there is no other high level, reliable software that matches the hitch-free ride of Cash App.
The principal reason why it's like that is because the developers compartmentalized the most important features of a banking software (as it ought to be) and then built the application based on that.
Though, few people think it's absurd especially if they will be using several options often. It is attractive to the public at large.
Smooth Payment Flow From Start to Finish
With Cash App, transferring money is very convenient and you don't need much effort. Enter the sum you want to send, choose the receiver from your contact list ensuring they also make use of the application.
That's all. At the same time, you can input the recipient's Cash-tag manually (use the dollar sign as a prefix), their mobile number or email address.
After payment has been sent out, the recipient will receive a notification alert for the transaction, bearing the details you entered at the time of sending explaining why you made the payment.
Stock & BTC purchase features of this software were not added at launch.
When its developers realized it was hugely, positively raved by members of the public, they then incorporated the Bitcoin & Stock investment features.
They further removed the alternative of huge, compulsory fees so users can withdraw, buy and transfer BTC and also invest in particular, limited stocks conveniently.
Even with the application's ease, some end-users find it quite hard to comprehend a few things like how to sell, transfer or buy BTC with the app.
Bitcoin on Cash App
The ability that makes this software stand out is how convenient it is to buy Bitcoin.
Ensure you have funds in your account that will cover the amount you have in mind, then select the Bitcoin option.
The ease and speed of the app make it highly recommendable to whoever is new to the World of cryptocurrencies and hoping to start with Bitcoin and is the best fit for people hoping to purchase small amounts of BTC.
Cash App Stimulus Payments

The U.S congress has passed two bills to provide support to those impacted by the Coronavirus. Currently, the second round of stimulus relief payment has been passed down to Americans. Cash App plugged into this initiative and it's enabling Americans get their stimulus payments in less time through the app.
Cash App now offers account numbers and routing numbers just like banks where you can deposit your stimulus payments in paychecks directly to your balance.
So, Cash App customers who have routing numbers with the IRS began receiving their second round of stimulus payments from the U.S. Treasury department.
Read More