Are Bitcoin Mining Communities On Telegram Safe?
With Telegram's capacity expanding to over 10,000 users in a single group, the platform seems to be perfect for crypto enthusiasts interested in signals, mining, staking, airdrops, and other activities.
With crypto mining being our focus, can you truly mine crypto on Telegram?
A quick answer to that is no, however mining groups do exist to coordinate the activities of thousands of miners under a pool.
In the mining pool, updates about their mining contracts, hashing power, ROI, and other key information are shared with the aid of Telegram as a vast and effective communication tool.
This article provides a quick summary of all you need to know about Bitcoin mining communities on Telegram.
Key Takeaways
• Telegram is one of the most popular platforms for the crypto community to gather and discuss crypto investment strategies including Bitcoin mining.
• Most Telegram Communities allow users to gain insights into an asset's price movements and get help from professional investors regarding investment decisions.
• Recently, Telegram is known for hosting a huge number of scammers and fake channels.
• There are currently hundreds of Telegram mining groups for users to connect with other miners and engage in useful conversation.
How Bitcoin Mining Communities on Telegram Works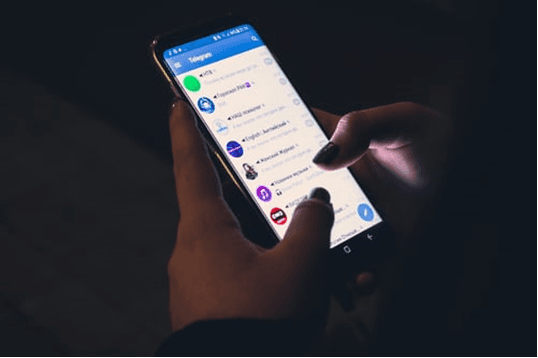 Numerous communities for mining Bitcoin are active on Telegram.
It's also important to mention that cloud & hardware mining reseller businesses own and moderate these groups and channels, with one broadcast-only channel for updated machine listings, pricing information, and other sales posts.
They also moderate the public chat group for all miners to discuss the company's listings as well as hardware market trends, future price expectations, delivery delays, and other topics.
Users of Telegram must be alerted about the existence of fake and shady mining channels. And so, there are only a few real groups of miners discussing all things mining hardware on Telegram.
Most of the groups are open to the public and were established as a companion to a different mining marketplace group that provides a steady supply of listings and pricing data for mining hardware.
Mining Pools
Nearly all of the largest mining pools also run at least one lively Telegram community, with the majority of them moderating many groups in various languages.
Passively observing the conversations in these communities can be helpful even if a miner understands what to look out for in identifying fakes from genuine ones.
Some mining pool groups, have comment sections enabled under each post but are configured by the group owners to be broadcast-only.
This approach permits public participation in a channel for mining news, commentary, and general updates while providing more controlled, readable conversations amongst members.
Check out the Best Crypto Signal Groups On Telegram – Free and Paid
Connecting With other Bitcoin Miners
The majority of the Bitcoin community, including the mining community, includes individuals who are eager to connect and converse with anyone who has a sincere interest in their line of work. These chances abound in Telegram's public mining communities.
Twitter is constantly crowded with mining-related Spaces outside of Telegram, where speakers and listeners with different levels of experience can interact and listen to one another.
In addition to listening to mining Spaces frequently and occasionally sending direct messages to hosts and guests, miners seeking additional online connections and communities should do both.
Additionally, the conversations taking place in the mining Telegram chat rooms usually always continue concurrently with those on Spaces.
It's simple to connect with other Bitcoin miners online.
Miners can quickly locate groups of other miners to communicate with if they're seeking great, educational, or productive conversation.
SEE ALSO: Best Telegram Forex Signal
Are Bitcoin Mining Communities on Telegram Safe?
To gain access to users' accounts, scammers shut out legitimate moderators, and take their assets through bots.
Unfortunately,Telegram is now a hangout spot for Bitcoin mining scammers.
Scammers do this by tricking investors into disclosing their two-factor authentication.
Automated moderators try to keep the Telegram Bitcoin mining groups viable now that most investors have abandoned them.
But the presence of malicious bots could outnumber the human investors in these groups that are still active.
Most of these malicious bots are not only intelligent but also cunning enough to persuade unsuspecting investors that a specific asset or investment strategy is reliable and successful.
The development of these bots would only benefit Telegram's capabilities for scammers. Therefore, investors are advised to carry out due diligence before joining any Bitcoin mining groups.
Final Thoughts
Telegram has grown over the years, and it's great to see the platform being used for transformation in the crypto world.
However, due to the increasing number of Bitcoin mining investors, scammers are constantly devising means to fraud investors of their assets.
Therefore, Bitcoin mining communities on Telegram is safe if you join the legit ones.
Read More