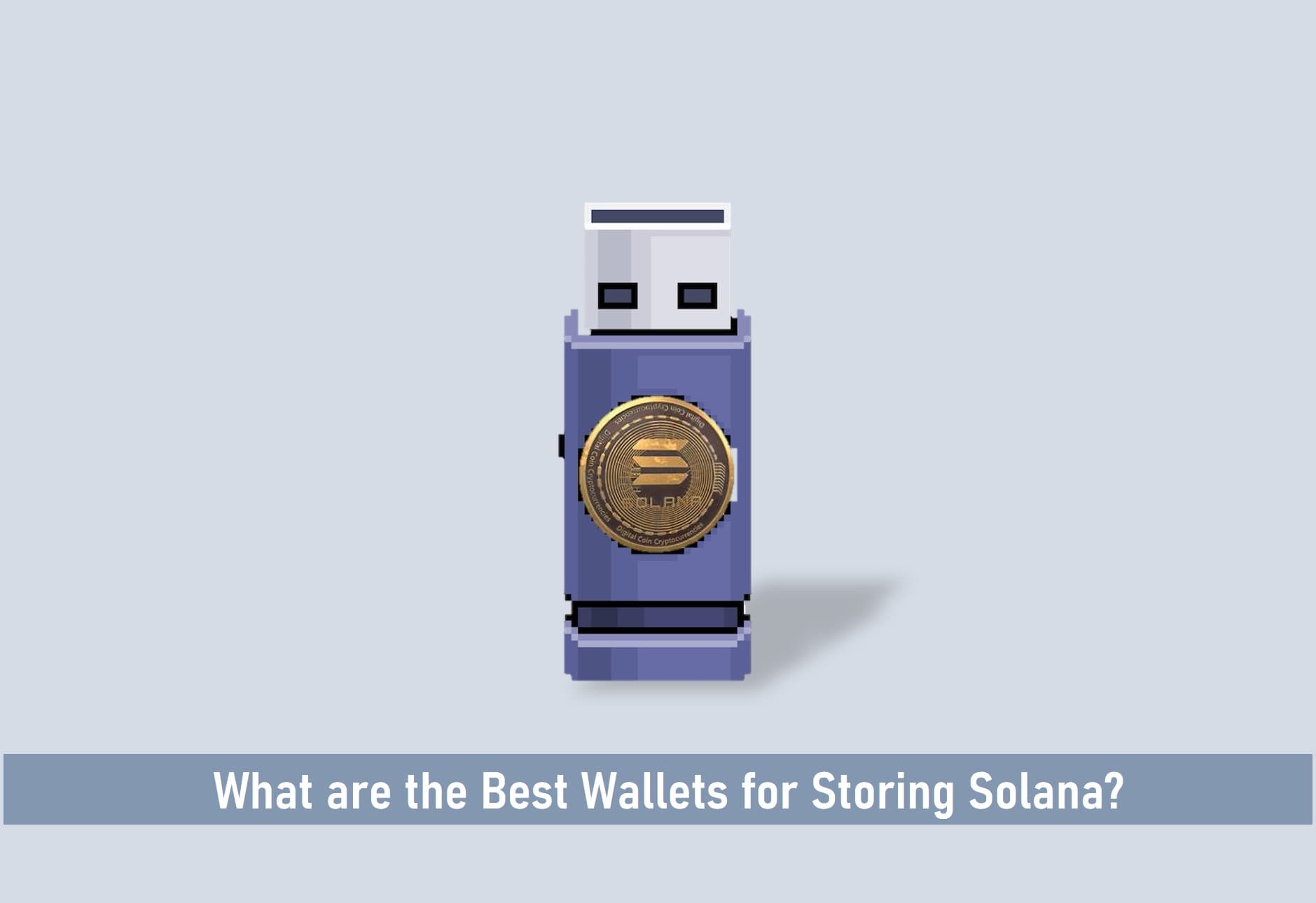 In a new turn of events, Solana witnessed a crypto theft that saw its wallets, Phantom, Slope, and TrustWallet get compromised.
The Solana foundation, however, has attributed it to a bug in their system, with efforts being made to investigate the problem to correct it for possible problems in the future.
That said, as an investor, can also do your part to make use of the best wallets in ensuring that your SOL tokens are well kept.
Key Takeaways
 • The Solflare wallet is the first Solana crypto wallet with state-of-the-art security, ensuring that investors' crypto assets are safe.
 • The Coin98 wallet has an X-Point reward system that rewards users for doing certain tasks on the wallet. This is a major incentive for investors to use the wallet for other reasons than just Solana safekeeping.
 • The Solana blockchain was one of the best crypto blockchains with the fastest transaction speed for quite some time before being overtaken by the Bitgert chain.
 • The below-listed Solana wallets are excellent for managing NFTs, particularly those built off of the Solana blockchain.
In this article, I will share insights into each of these wallets, stating their features and why they are a good option for storing Solana.
SEE ALSO: 5 Recommended Wallets to Store Solana NFTs
SEE ALSO: How Much Do Solana Validators Make?
SEE ALSO: Best Solana Wallets for Staking, DeFi, & NFTs
Best Solana Wallets
Ledger Nano Wallets

The Ledger Nano X wallet is a flagship device of the Ledger family known for its immense security features and which investors can use to buy, exchange, and grow Solana.
The new Ledger Nano S PLUS is a recently released model in the brand of wallet which has NFT sign and sending capabilities, it is also ideal for SOL.
This wallet also keeps all your digital assets in one place and gives you access to install up to 100 applications at the same time.
It has a certified secure chip (CC EAL5+) to make sure that you don't have anything to worry about when using this wallet.
To get your hands on one, simply head on over to the Ledger website and follow the laid down instructions.
Atomic Wallet

The Atomic wallet allows you to manage, exchange, and buy all your favorite assets in one secure interface while sorting your portfolio by amount and value.
In terms of security, the atomic wallet stores your private keys and backup phrase locally on your device while being strongly encrypted.
The wallet and all the operations within it are protected with a password. Atomic Wallet doesn't store any of your private data, making you the exclusive owner of your keys and funds.
Other than the security, the wallet gives you other crypto options apart from Solana and connects directly to the blockchain nodes, showing you all the information you need to know about your balances and transaction history.
This is one wallet you should go for if you are looking to keep your crypto assets well secured.
D'CENT Wallet

D'CENT wallet considers itself to be the easiest and safe hardware wallet. With this wallet, you can safely receive, store, and send Solana cryptocurrency.
In terms of security, it makes use of a Multi-IC architecture that provides the strongest protection for privacy and private keys.
Unlike other wallets, this wallet supports secure private key generation from the device without connecting to additional software programs.
There is also biometrics authentication, which consists of a built-in fingerprint scanner that adds convenience and enhanced security for access control and fast transaction signing.
In terms of its outlook, it has a 128×128 pixel display that allows a comprehensive view of your full transaction details and accounts.
There is also a backup and restoration feature that can be utilized in cases where the wallet is lost, stolen, or wiped to factory settings.
This wallet is one to watch out for as it has made its mark as one of the best wallets for Solana.
Exodus Wallet
With the Exodus wallet, you can send, receive, and exchange Solana and over 225 cryptocurrencies with ease.
Apps are also made available to you via the wallet to give you even more control over your crypto portfolio.
In addition, this wallet is great for beginners just getting into the crypto space. It also has great support, which is an essential feature for beginners getting into what many would consider a confusing market.
In terms of security, it uses face and fingerprint scanning as well as secure engineering to keep your Solana tokens safe.
Math Wallet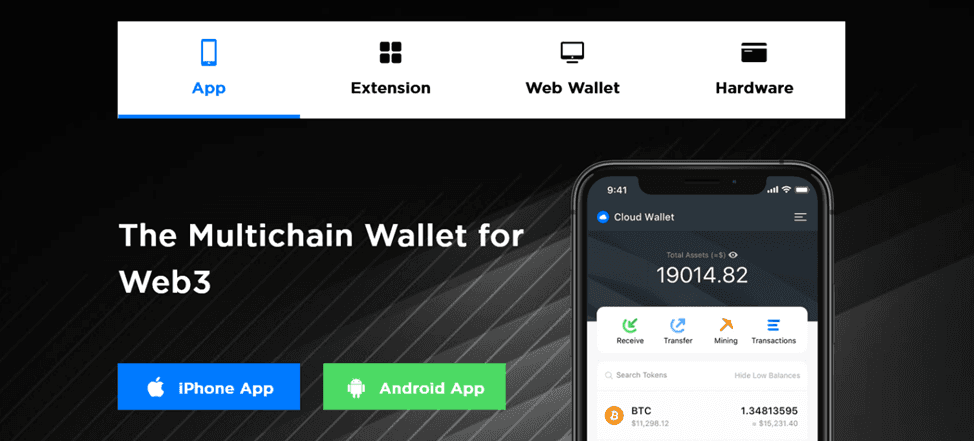 The Math Wallet is a multichain wallet that supports Solana and over 3000 tokens. It also has a specialized wallet made for Solana which users can use to buy, sell, and transfer Solana.
This wallet is also the only extension wallet that supports multi-chain dApps.
In addition, the Math wallet supports all kinds of DeFi decentralized applications while enabling the storage of over 50 blockchains.
This wallet is best for investors who are willing to deviate from the usual to something even more adventurous.
Solflare Wallet
The Solflare Wallet is the safest way to start exploring Solana. With it, you can buy, store, swap tokens and NFTs, and access Solana DeFi from the web or mobile.
The Solflare wallet was also the first Solana wallet ever, which is why it is tasked with ensuring that investors' crypto assets are as secure as possible.
Solflare wallet also allows you to explore Solana decentralized applications with ease of mind and also warns you before interacting with possibly malicious websites.
There is also the stake and earn feature, where you can stake Solana and receive rewards for doing just that.
The NFT management feature is also present as it allows you to safely store your favorite NFTs, check floor prices, set an NFT profile picture, and more.
Solflare also supports Ledger on both web and mobile and has proven to be the go-to wallet for storing Solana tokens.
Coin98 Wallet
The Coin98 wallet is a multi-chain wallet that provides an "Always-Connected" experience, supporting users to access numerous DeFi services across various blockchains seamlessly.
With the wallet, investors can also swap tokens natively with the best rate and slippage using top AMMs like Uniswap, SushiSwap, PancakeSwap, QuickSwap, SarosSwap, Pangolin, MDEX, and more, all in one beautiful interface with an optimized transaction fee and speed.
Moreover, you can access the most popular dApps on multiple blockchains without leaving the app. This wallet is also non-custodial, which means users are in full control of their funds. "Not your keys, not your coins.
In terms of security, the wallet is protected by FaceID, Touch ID, or conventional passwords.
There is also X-Point, which is Coin98 Wallet's points reward system. Users can earn X-Point by doing certain tasks, and then can spend their X-Point in the X-Store for various gifts. This also applies to their referral program.
Users can invite their friends via referral codes, and then one can earn X-Points based on the trading volume of one referred friend.
Lastly, with the wallet, you have the liberty of managing numerous portfolios smartly while keeping up with the market trends.
Frequently Asked Questions (FAQs)
Who created Solana and where is it based?
Solana was created in 2017 by Anatoly Yakovenko and is an open-source project that implements a new high-performance, permissionless blockchain.
Solana Labs is the company behind the Solana Network and is located in San Francisco, California, in the United States. However, the Solana Labs team has people worldwide, from the US to France, Nigeria, and Mexico.
What is SOL used for?
SOL is used for staking with validators on the Solana network and to pay for fees that come with transactions and voting.
Final Thoughts
Solana has some of the best crypto wallets you will ever find on the crypto market. The best thing about them is that they are quite versatile with state-of-the-art security.
This means that you can still find them valuable if you want to store other cryptocurrencies alongside Solana with nothing to worry about.
Read More