When it comes to crypto exchanges, Coinbase is one of the most popular platforms around the world.
It has grown significantly over the years with over 73 million verified users and over $327B traded every quarter on its platform. Today users are able to cashout on a Coinbase Wallet and reap the rewards from doing so.
Earning with Coinbase is possible by discovering how some specific cryptos work and earning a bit from each when you try it out for yourself.

Key Takeaways
•Cashing out on the Coinbase wallet is very seamless as creating an account is the first step.
•Coinbase ensures that its users have a 12-word recovery phrase that gives them access to their funds.
To withdraw funds from your Coinbase wallet, you must first sell your Bitcoin for cash. After that, you can either transfer your cash to your bank or buy more cryptocurrency.
SEE ALSO: What Cryptos Can Be Staked On Coinbase
SEE ALSO: How To Transfer Crypto from Coinbase to Trezor Wallet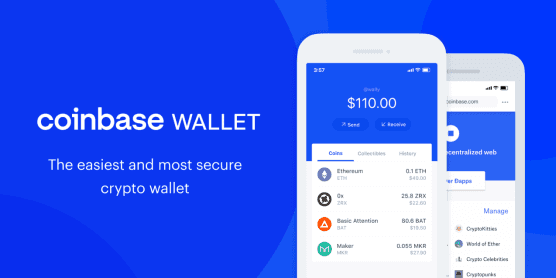 It is important to note that there is no limit to the quantity of cryptocurrency you may sell for cash.
For illustration, below are the ways you can cash out on your Coinbase wallet using Bitcoin:
•First, you must create an account with Coinbase, link your bank account, and deposit funds. If you need assistance, please see our instructions here. If you've previously done this, skip to step 2.
•After you've created your account, transfer your Bitcoin to your Coinbase Bitcoin address! To do so, go to the accounts page, open your Bitcoin wallet, and then click "Receive" Your Bitcoin Coinbase wallet address will then be shown. This is the address you need to send your Bitcoin to.
•Once you are finished, proceed to select "Buy/Sell" at the top corner of the page.
•Next, click on "Sell".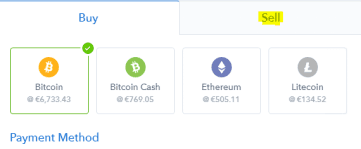 •The next stage in the process of cashing out Bitcoin is in the wallet. Assuming you've now sent your Bitcoin to your Coinbase wallet, you should see your Bitcoin wallet as well as your default fiat currency. This will vary based on where you are. Customers in the United States, for example, can withdraw in USD, whereas Japanese users can withdraw in JPY.
SEE ALSO: How to Claim Algorand Rewards on Coinbase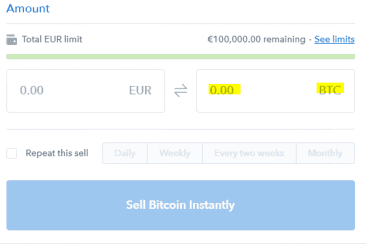 You will also be able to check your withdrawal limit. Your restrictions will be pretty high if you have already validated your account. If you need to raise this, click "See Limits" and then complete the extra verification requirements.
•Before you can withdraw your Bitcoin, you must first convert it to your local currency. Enter the quantity of Bitcoin you want to sell, and the equivalent in fiat cash will be updated.
•After you select "Sell Bitcoin Instantly," your funds will be sent to your fiat currency wallet.
•We've arrived at the final stage in determining how to cash out Bitcoin into your bank account. For example, click on "Withdraw" after selecting your fiat currency wallet (for example, EUR, USD, YEN). Your bank account information will be preserved from when you set it up before.
And that is it. You have successfully cashed out on your Coinbase wallet.
Is it Possible That I Will Lose Access to my Wallet Funds?
The Coinbase Wallet produces a 12-word recovery phrase known as a "seed," which only you and no one else has access to.
This implies that if you forget your recovery phrase, you will no longer be able to access your Coinbase wallet.
Please keep in mind that Coinbase will never have access to this recovery phrase, so they cannot transfer payments on your behalf or assist you in accessing crypto assets in your Coinbase wallet if you forget your recovery phrase.
As an extra precaution, Coinbase created an encrypted Google Drive and iCloud function that allows you to back up your recovery phrase.
Coinbase highly advises you to use this tool to back up your recovery phrase, as well as write it down and save it in a secure spot. To utilize the backup option, open the Coinbase wallet app and go to Settings, then Recovery Phrase.
Is the Availability of my Cash Out Contingent on Wire Transfers or Debit Card Purchases?
Yes. Regardless of whatever payment method you use, when you complete a purchase or contribute cash, the transaction is subject to any existing account limits.
Debit card purchases or transfers of funds from your bank to your Coinbase USD wallet, in general, do not limit your ability to cash out—if no restrictions exist on your account, you may use these ways to acquire crypto to send out of Coinbase instantly.
Final Thoughts
For users searching for how best to cash out of their Coinbase wallet, this article is your best bet as it provides the necessary information you need to know concerning cashing out.
Read More