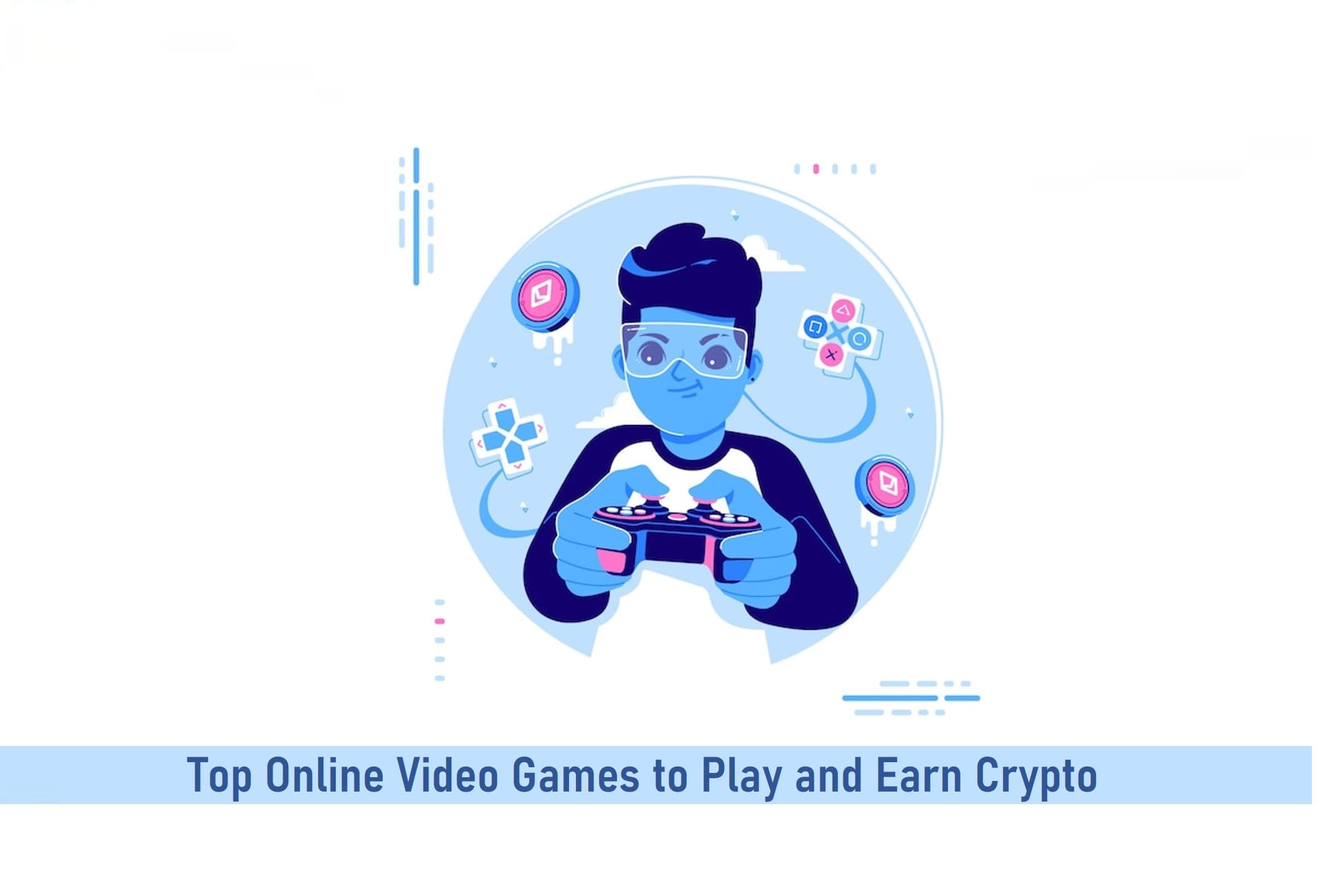 The online video gaming industry is gaining steam due to its ability to incentivize its users with cryptocurrency tokens that are withdrawable and investable.
For example, the non-fungible token-based online gaming company, Sky Mavis is keeping its users engaged in its array of games and they have been succeeding at it. Users are required to complete quests, conduct battles, and breed in-game characters for rewards.
Playing these games means that you can earn some forms of in-game currencies which can later be used to purchase other cryptocurrencies.
Users can also transfer directly to a crypto wallet and later sell or trade for other cryptos, which you can now use for real-world payments.
In this article, I will highlight five of the top online video games to play and earn crypto in 2022.
Key Takeaways
• Play-to-earn games reward participants with digital cash or non-fungible tokens
• Earning currency that has real-world value while having fun is one of the main reasons play-to-earn games have become so popular.
• Creating NFTs that can become a profitable asset is another reason for playing Play-to-earn games.
What is Play To Earn Crypto Games?
Play-to-Earn crypto games refer to those unique games with native tokens supporting game economies, and as a result, you can buy, sell, trade, and play with these in-game currencies.
Some of these games are free, while some are premium and require you to deposit an initial investment.
It should be noted that some of these games are in their early stage of development, most especially if you compare their graphics with the traditional top-rated Playstation games or the Xbox series. But notwithstanding, the rewards are enough to keep you hooked.
Top Online Games to Play and Earn Crypto
Below are the five best crypto games you can play and earn in 2022. They include:
1. Battle Infinity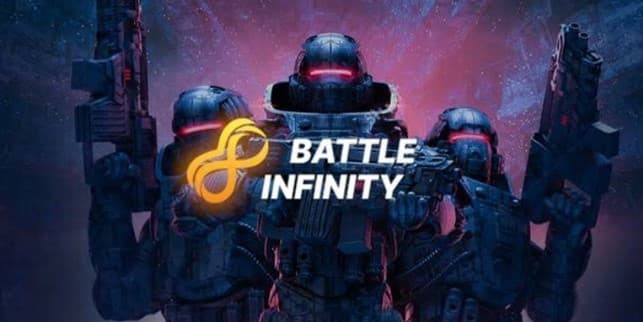 The first on our list of the best crypto games to earn and play in 2022 is Battle Infinity. This project blends elements from both Metaverse and NFTs to create a utility investor's dream.
It is divided into six unique segments, each providing users with a specific service. Also, although it was launched not too long ago, Battle Infinity had already been KYC-verified by CoinSniper, which is a great sign of the project's longevity.
 As mentioned earlier, Battle Infinity is divided into six segments to provide investors and gamers with excellent earning opportunities.
The six Battle Infinity platforms include a fantasy sports league, a decentralized exchange, an NFT marketplace, a P2E games platform, a Metaverse world, and even a staking platform.
At the core of the Battle Infinity ecosystem is the BEP-20 $IBAT token, which is used to reward gameplay, for staking, and also to facilitate transactions.
In summary, the project provides massive earning opportunities for both gamers and investors enough to get them hooked long-term.
2. Axie Infinity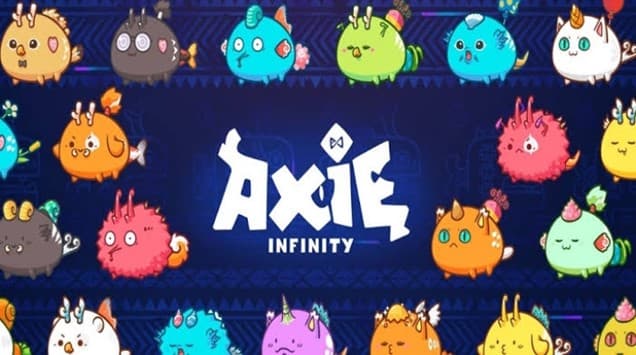 Second on our list is the Axie Infinity, a trade-and-battle play-to-earn game that runs on the Ethereum blockchain with the help of Ronin, another blockchain that helps minimize fees and transaction delays.
 Based on Axis ( Ethereum-minted NFTs), players can breed, raise, collect, trade with, and battle against computer-controlled Axie teams or other online users.
There are numerous Axis you can choose from, each with its uniqueness, and the possibility of costuming them is limitless.
When a player battles another player and wins, they are rewarded with the Smooth Love Potion tokens, which they can sell for Axie Infinity Shard tokens – the main utility tokens for the game.
Axie Infinity boasts of having over 1.48 million active users daily. To show how profitable this game has gotten, Axie Infinity has been developing a digital economy based on crypto assets in Southeast Asia.
It is constantly in the news for providing income for weaker economies like the Philippines and Venezuela.
3. Decentraland
Decentraland is another great crypto game to play and earn in 2022. It is a virtual reality platform where players can construct their 3D world, buy land, and develop it within the platform.
Once players buy their land, they can create anything they want on it – build a separate game or even open an online store; just anything!
A player can also pay other players to safeguard their land when they go offline.
Decentraland allows you to design and play mini-games and win NFTs and wearables as rewards. You can then sell your assets for a profit.
In the Decentraland casinos, you can play popular casino games and earn rewards. These casino games include the classics – Slot, Poker, Roulette, and Blackjack.
You can also work for a company and receive a salary, work for other players and get paid, or even create a piece of art or style some clothes and sell them for profit.
MANA is the native token of Decentraland and is used for all transactions on the platform. You can get MANA in exchange for Bitcoins or Ethereum on some trading platforms like Binance, Coinbase, and Gemini.
Apart from using the token to buy stuff in the game,  you also have the option to buy and hold MANA – as with every cryptocurrency; its value might fluctuate over time.
4. Alien Worlds
The Alien Worlds is another great crypto game to earn and play in 2022. It is a futuristic sci-fi adventure game with a singular objective to travel to worlds and mine Trillium (TLM), the game's utility token ( which is also a multi-chain token).
 It also involves capturing NFT alien species to mine or find different items. The more a player upgrades, the greater their chances of winning.
A player can use the TLM token to trade NFTs with other players or win battles and missions. A player needs mining tools, land, and TLM deposits to start.
As a player, you can also stake your TLM and participate in the governance — aka the planets in the metaverse. The more players who stake their TLM on the planets, the bigger the reward pool and the greater the earning capacity of everyone.
5. The Sandbox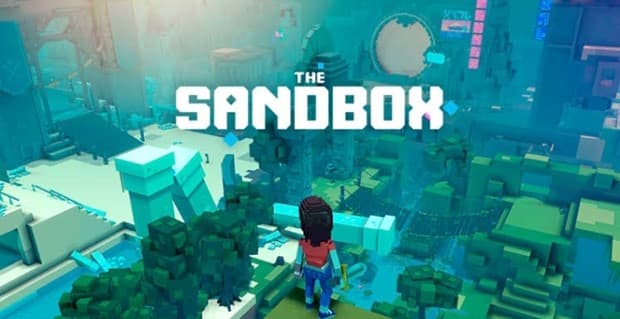 Finally, on our list of best crypto games to earn and play in 2022 is The Sandbox, an Ethereum-based blockchain game that allows players to build, craft, and survive in a blocky metaverse.
As a player, you can buy SAND in-game currency tokens to build a house or a castle or to go on quests to earn more tokens.
The Sandbox uses several token types to ensure a circular economy between all the types of users who will interact with the platform: players, creators, curators, and land owners.
These tokens include SAND, LAND, and ASSETS. But the main Ethereum token that powers The Sandbox is the SAND which can be used to sell and buy NFTs and other in-game items and also be used to vote on the future of the platform.
The Sandbox is also a game that combines strategy, creativity, and survival skills to encourage players to play an active part on the platform, buying and selling different items. The more items players build, the higher the level they can get to.
Frequently Asked Questions(FAQs)
Q1. Are play and earn games legit?
Yes, play-to-earn games are legit, and many of them are free.
Q2. What game can earn crypto?
All the crypto games we discussed earlier play and earn crypto games. You can play any of them and earn cryptocurrencies.
Final Thoughts
It's not surprising to see why many people think that game development based on blockchain will play a crucial role in the gaming industry's future.
Play-to-Earn gaming has the potential to reshape the gaming industry because there is no bigger motivation than playing the games you love and being able to earn from them simultaneously.
So it's a win-win situation for both fun-seeking gamers and the entrepreneurs looking forward to investing and earning more in the gaming industry.
Read More