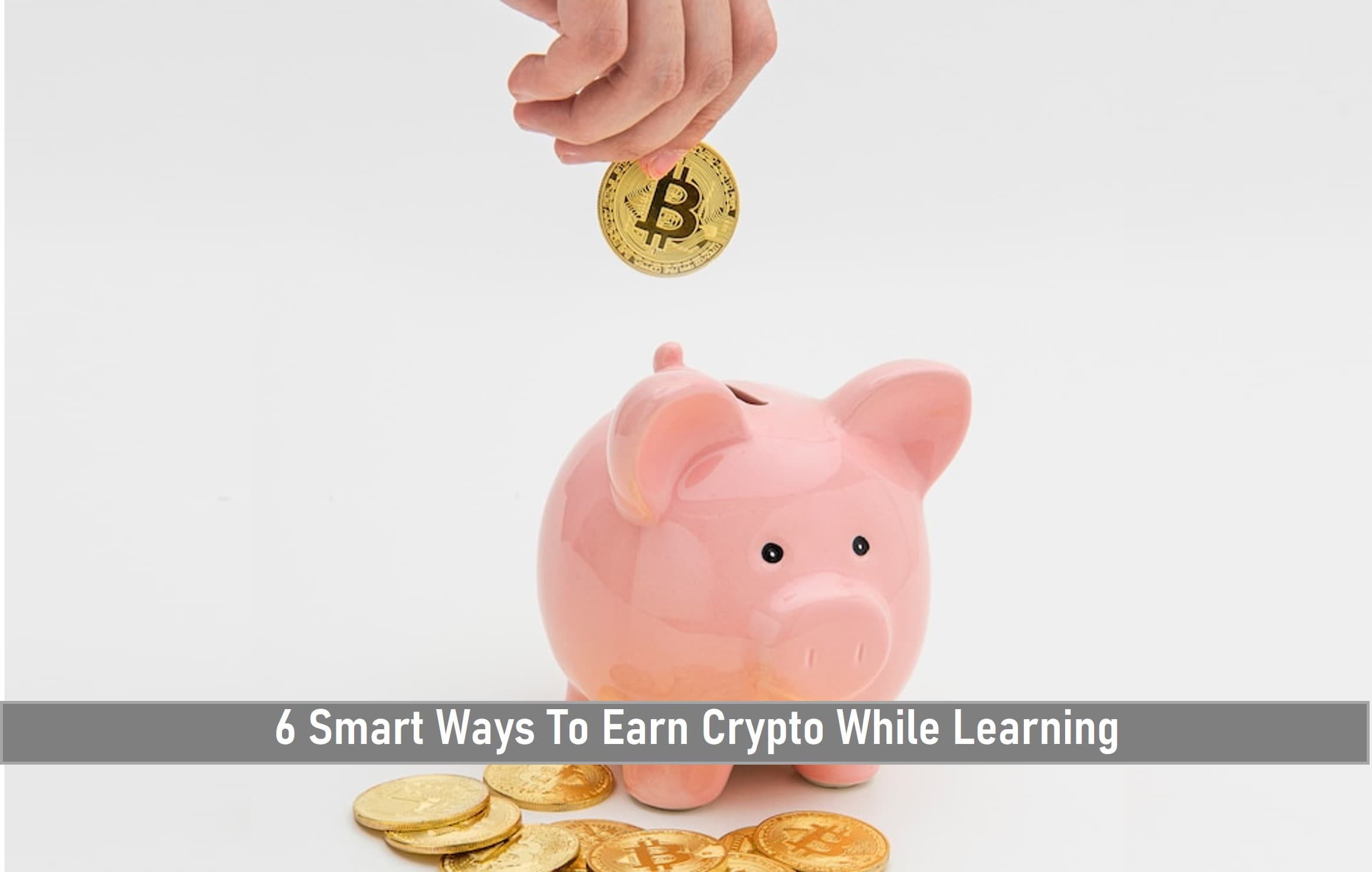 We all know how the millennia and Gen Z's want a share of crypto being the future of money. But, it becomes a lot more interesting if you can earn cryptocurrencies even while learning.
There are several ways you can earn while learning about cryptocurrencies and some of them include; through learn and earn programs, participation in airdrops, creating and selling NFTs, etc.
In this article, I will share six smart ways you can earn cryptos even while learning.
How Does Cryptocurrency Work?
Cryptocurrencies run on a distributed public ledger called blockchain, a record of all transactions updated and held by currency holders.
Some coins' adopts the proof of work consensus like Bitcoin, and Dogecoin, which is why they can be mined while other adopts the proof of stake such as Ethereum, Cardano, Polygon Matic, etc.
Mining involves using computer power to solve complicated mathematical problems that generate coins. You can also buy the currencies from brokers, then store and spend them using cryptographic wallets.
Staking crypto means locking your coins for a certain period for them to be used in transaction validation processes on the public ledger for a reward after the staking period.
If you own cryptocurrency, you don't own anything tangible. What belongs to you is a key that allows you to move a record or a unit of measure from one person to another without a trusted third party.
Although Bitcoin has been around since 2009, cryptocurrencies and applications of blockchain technology are still emerging in financial terms, and more uses are expected in the future.
Transactions including bonds, stocks, and other financial assets could eventually be traded using the technology.
6 Best Ways To Earn Crypto While Learning
1. Through Learn and Earn Programs
Some websites offer cryptocurrency education where you can simultaneously earn a few cryptos during your process of learning. They are known as Learn and Earn Programs.
For example, you learn about a crypto-project by watching videos and once you are done,  you take a short quiz. If you can correctly answer the questions asked, you'll receive a certain amount of tokens as a reward.
Some of the tops learn and earn programs include;
·  CoinMarketCap Earn
CoinMarketCap Earn is one of the Learn and Earn programs where, after watching videos, you answer questions related to what you have learned to test the depth of your knowledge. It's a simple, fun, and low-risk way of earning crypto.
·  Coinbase Earn
Another similar video quiz Learn and Earn program is the  Coinbase Earn. While you are learning about blockchain-based projects, you simultaneously get rewards in their native tokens. Through this program, you can earn as much as $160 worth of cryptos.
·  Earnathon
Earnathon is another unique Learn and Earn platform that rewards you for learning through its program. Because there's only one offer, you are motivated to learn better and consistently about the various aspects of cryptocurrencies.
·  EarnCrypto
EarnCrypto also offers a learn and earn program, coupled with other ways of earning cryptocurrencies. Apart from completing additional micro-tasks, you can watch videos and answer surveys to get crypto rewards.
2. Through Participation in Airdrops
If you are current with the crypto space, you will know that airdrops have been around for a while now. And you might even have collected a few of your own.
The developers of a new cryptocurrency may do an airdrop – a giveaway – of their new coin to hype it and generate more interest and excitement around it.
You may be mandated to perform a few tasks to have the potential of receiving new coins, such as following the crypto project on social media, tracking it on a Discord channel, or otherwise supporting the project.
For you to receive their tokens, you will during the process have to learn a few things about blockchain and crypto space in general such as how to store cryptocurrencies. or what is my private key?
Airdrops can attract new users to the cryptocurrency space. However, it's worth noting that many airdrops are scams and, even if they do deliver you some coins, those coins may end up being worthless.
3. Using Crypto Web Browsers
Another way by which you can learn cryptos while learning is by browsing the web.
The Brave browser allows you to earn the Basic Attention Token cryptocurrency for using their browser to browse topics and learn as long as you have the Brave Rewards program turned on.
Brave blocks the typical ads and cookies but still gives you the option to see some ads in exchange for cryptocurrency.
The program is available in most countries, and the company shares 70 percent of ad revenue with users, it says. Payouts are made once a month.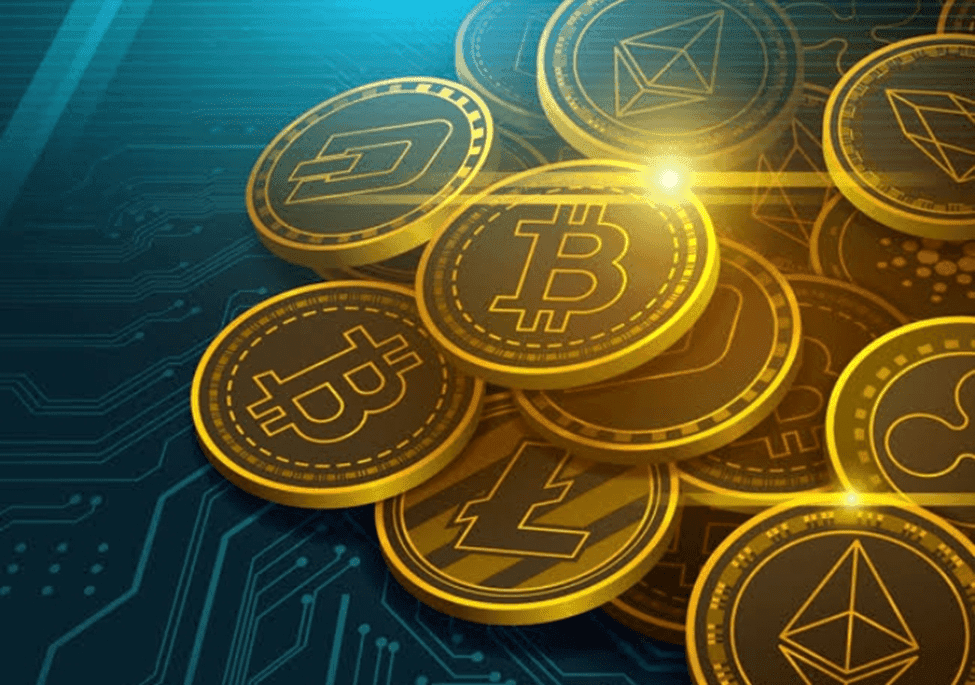 4. By Creating and Selling NFTs
If you're an artist, NFTs (non-fungible tokens) are a great way to earn cryptocurrency while learning about cryptos and the blockchain ecosystem.
NFTs offer benefits to artists in ways that never existed before.
Some of those benefits to earning while learning includes; collecting a royalty fee for your work. That is whenever one of your pieces sells, you can earn a small fee.
Typically this fee is between 10-30%. With EIP-2981, this royalty will be guaranteed across all marketplaces.
You get to create work wherever you are and access a global market of enthusiast art collectors and simultaneously your work is tracked on the blockchain, which means you learn more about these blockchains while verifying your work.
5. By Playing to Earn
Another way you can earn crypto while learning is by playing blockchain games.
Currently, the most used Dapp is Axie Infinity, a Pokemon-inspired blockchain game. Players can battle, collect and raise Axies, the in-game character, and build kingdoms by purchasing in-game land to develop.
These plots of land can sell for eye-watering prices. In February 2021, for example, a collection of 9 plots of land sold for a staggering $1.5 million, becoming the most expensive NFT sale at the time!
In countries like the Philippines, people play Axie Infinity to earn a living. So by playing these blockchain games, you learn about the blockchain and simultaneously earn cryptocurrencies.
6. By Coding to Earn
Code to earn is another unique way you can earn cryptos while learning especially for developers. With Gitcoin, developers can earn cryptocurrencies while learning in three different ways;
Bounties: Earn crypto by solving issues for projects.
Sponsored hackathons: Protocols often sponsor hackathons for their project. For every solution you get, you collect rewards and crypto.
Grants: Gitcoin funds open-source software development for Web 3.0 using quadratic funding. If you have identified an issue, you can apply for a grant to get funding for that problem.
By coding, as a developer, you earn and even learn more about different cryptocurrencies.
Frequently Asked Questions (FAQs)
Q1. What increases a Cryptos's value?
Just like in the real world, the value of cryptos is also determined by supply and demand. So if the demand increases faster than supply, the price automatically goes up.
Q2. What are the 4 types of cryptocurrency?
The four major types of cryptocurrency include;
Utility
Payment
Security
Stablecoins
Final Thoughts
Cryptocurrencies have been around for a while now since their introduction over a decade ago and annually, breaking new boundaries.
Its market value has already crossed $1 trillion in 2021 although there has been a sharp decline in 2022 due to the bearish market. Nevertheless, the sector does have a great potential to perform tremendously well in the future.
So if you have an interest in joining the crypto space or maybe one day you desire to own crypto assets, you can start taking baby steps now by learning and at the same time earning in cryptos which is a win-win solution, since you have so much to gain and almost nothing to lose.
Read More