Many fraud attempts have been executed in the cryptocurrency space, from rug pulls, phishing scams, and a list of others targeted at victims.
Now there is a new scam on the scene known as pig butchering, and it's leaving unsuspecting victims stranded when this type of scam is pulled.
While there have been numerous crypto scams over the years behind the reasons why Investors lose Money in Cryptocurrency Investing, Pig Butchering seems to have caused a lot of losses to the industry. Many victims have testified of these scams on various social media platforms.
To stay safe, the first step is knowing what pig butchering is and how to protect your wallet and fund from getting stolen. I will share insights into this new trick.
Key Takeaways 
• In Pig Butchering, trust is established through online romance to compel victims to invest in the scam plot.
• The scammers do not directly ask for money, instead, they direct victims to a fake investment website or app that they control. 
• Many industry-level scam centers existing are involved in pig butchering.
SEE ALSO: How to Spot Crypto Scams (With Simple Clues)
SEE ALSO: Top 7 WalletConnect Scams to Avoid
What is Pig Butchering?
The term, which derives from Southeast Asia, describes the process by which pigs are "fattened up" before being carried off to the slaughter. This is what the entire scheme looks like.
Pig butchering is an absurd mashup of romance scams and investment schemes. It's a calculated game of manipulation meant to take advantage of lonely web users and take everything they have. 
When the scammers successfully persuade their victims to invest in a phony cryptocurrency platform, they "slaughter" the pigs (victims) by eloping with their invested money. 
How Pig Butchering works
The pig butchering scam consists of a few fundamental components. Each component isn't that different from many previous crypto frauds, but when combined, they cost investors a lot of money.
From start to finish, it goes like this
The scammer finds a victim on a dating app and starts an online-only romantic relationship with them.
The scammer creates a level of trust through online conversation.
The "lover" (scammer) invariably urges their target to buy cryptocurrencies, frequently sending them to a phony website or app that is covertly run by the scammer.
Then the scammer vanishes (along with the money) once the victim agrees to invest some money in the false platform, never to be seen again.
However, the most bizarre aspect of "pig butchering" is probably not the routine manipulations used, but rather the horrifying criminal groups that support them. 
The Growing Case of Pig Butchering
Recently, there has been a growing number of pig butchering being reported.  The fraud frequently involves fake bitcoin exchanges, which mainly develop out of trust. 
According to consumer complaints to the Federal Trade Commission, which were cited in a Wall Street Journal article, there were more romance-scam accusations in 2021 compared to 2020. (FTC).
From 2020 to 2021, there were 56,000 reports of romantic fraud to the FTC, an increase of over 70%. In these frauds, victims reported losing $547 million, a 78% rise from the prior year, according to FTC data.
The oddest aspect of the unsettling new trend is that Asian crime syndicates, who force large numbers of trafficked hostages to commit fraud, are the ones driving many of the frauds.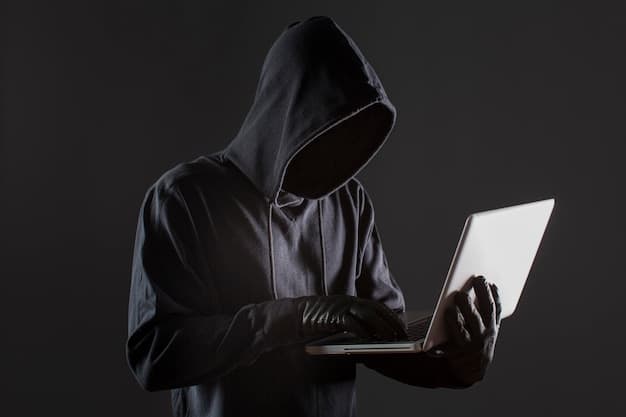 Many of these criminal organizations, according to Vice, are situated in Southeast Asia, where they operate "industrial-scale scam centers" that are open 24/7 in search of fresh victims. These shadowy versions of call centers for customer service operate identically to corporate offices, with the exception that all of the staff members have been abducted and coerced violently into committing fraud.
The report suggested that most of these people are drawn to the region by false job advertisements.
These personnels receive extensive scripts on how to target particular "categories" of susceptible people, just like contact centers in general. Then they are told to build relationships with people while attempting to defraud them of their money through schemes involving cryptocurrencies.
Long hours and brutal treatment are described by survivors of these organizations. 
Horrifying videos of young men being electroshocked while bound have been shared on social media and in Vice's report. These videos appear to be from some of these scam compounds.
Fortunately, while top security agencies over the world work to spread the message, the trend has also received a lot of media attention. Given the peculiar nature of this one, all investors must stay safe while investing in the crypto world. 
Pig Butchering cases
The victims of these schemes range widely, and there are several horror stories.
In a video uploaded by a YouTuber in November of last year, the YouTube user describes how he was the target of someone he met on Grindr. Shortly after going through a split, he met this person:
In the video, he claimed, "I had just come out of a relationship that didn't work out…so I was sort of sensitive. I said, "Okay, that's what I'm searching for too," when "the scammer," said, "I'm looking for a boyfriend," when we first met.
This enigmatic "scammer" charmed him by claiming to be a successful restaurant owner who had made a fortune trading in cryptocurrencies. Unfortunately, it turned out that "the scammer" was a completely made-up figure created to defraud people for thousands of dollars.
Another user on Reddit asked for assistance from the online community, admitting that they had fallen victim to a con and were trying to figure out how to escape:
"I was duped into falling for a pig butchering fraud, but the scammer doesn't exactly know that I'm aware. I'm hoping someone can give me some tips on how to get my money back.
I have sent a significant amount of money and am fairly far along. Since I continued to communicate with the scammer normally even after learning the truth, I don't think he is aware that I've caught on.
Final Thoughts
The greatest defense, like with most scams, is to never invest in the first place. However, if you need to invest, then be sure that the platform is widely known and used by a lot of users. Read our 6 Beginner Steps To Investing In Cryptocurrency to play safe when investing.
You can also stay safe by staying away from fictitious financial investments, such as "investing once and receiving long-term rewards", or " invest low and receive high". Also make sure any platform you invest in, is well-known and credit-worthy. 
And lastly, if you know you've been scammed, report to the appropriate authority and supply all information you know about the scammer. Stay safe while investing. 
Read More