Crypto.com Exchange
Crypto.com is a cryptocurrency exchange that was established in Hong Kong in 2016 and supports cryptocurrency exchange, purchase, trading, and other crypto-related activities.
The platform, which has been nicknamed the world's fastest-growing crypto app, allows users to purchase and trade over 250 different coins.
Key Takeaways
 • Crypto.com has been called the World's fastest-growing crypto app as the platform has gone ahead to make itself a household name.
 • On the platform, users can buy and sell up to 250 supported cryptocurrencies and can deposit up to 40 cryptocurrencies with amazing rewards in turn.
 • The exchange is a European-dominated Exchange which means it is supported by virtually every country in the European continent.
 • Crypto.com has over 10 million users and is available in 90 countries across the globe.
SEE ALSO: How To Stake and Earn Rewards On Crypto.Com
SEE ALSO: BitBox02 Vs Ledger Nano X (Which Supports More Coins)?
For example, Bitcoin, Dogecoin, Shiba Inu, Solana, Polkadot, ADA, Ethereum, Litecoin, XRP, and Crypto.com Coin (CRO) are among the most popular supported cryptos available for trading and purchase by investors on the platform.
Crypto.com has become a household name across the world thanks to its amazing offerings.
If, as an investor, you are looking to find out if the exchange is available in your location, you are in luck as I believe this article should provide you with an adequate answer to that.
Bear in mind that Crypto.com is a European-dominated exchange, which means if you are living in Europe, there is a very good chance that the exchange is supported in your country.
Key Features of Crypto.com
The following are the key features of Crypto.com:
1. The platform has a Visa card that can be topped up with fiat or crypto, which is available to its users as they get up to 8% returns on all spending with no annual fees.
2. Its users can deposit crypto to earn rewards as they can choose from over 40 cryptocurrencies and Stablecoins.
3. Its users can buy and sell over 250 cryptocurrencies with over 20 fiat currencies using bank transfers or their credit/debit cards.
4. The exchange has a reliable customer care team that is easily available on the bottom right corner of the website via chat.
5. Users can engage in margin and derivatives trading as well as technical analysis on the platform. These include charts with multiple indicators on offer, as well as stop-loss limits, stop-loss markets, take-profit limits, etc.
6. The platform offers strong security protection with 2FA and anti-phishing protection for its users.
Pros and Cons of Crypto.com
Pros
Cons
Crypto.com is regulated and has a transparent fee structure.
A limited number of futures pairings.
The registration and verification processes are simple and quick.
 
Users can deposit and withdraw fiat currencies via the Crypto.com App.
Users can trade with over 150 cryptocurrencies.
Coin holders can earn interest on idle coins by staking or soft-staking cryptos.
Countries Where Crypto.com is Supported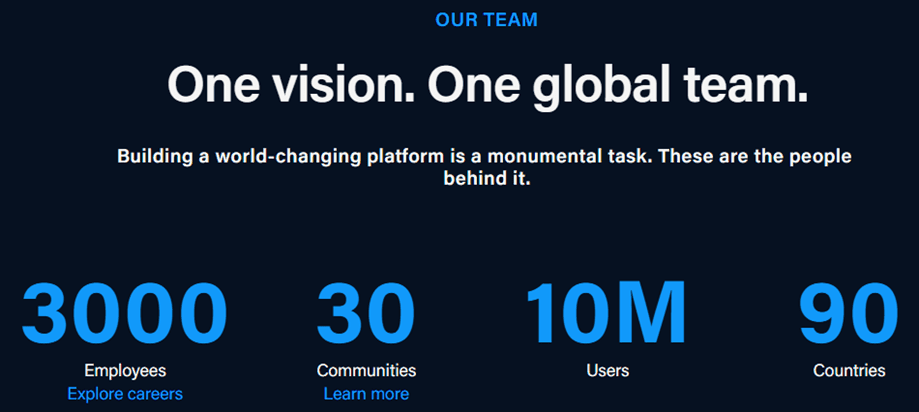 Crypto.com is a crypto exchange that is supported by 90 countries across the globe with 3000 employees, 30 communities, and 10 million users.
Below are some of the countries where Crypto.com is supported:
| | | | | |
| --- | --- | --- | --- | --- |
| Austria | Greece | Hungary | Portugal | Romania |
| Belgium | Germany | Iceland | Poland | Slovakia |
| Bulgaria | France | Ireland | Norway | Slovenia |
| Croatia | Finland | Italy | Netherlands | Spain |
| Cyprus | Estonia | Latvia | Malta | Sweden |
| Czech Republic | Denmark | Lithuania | Luxembourg | Switzerland |
Tracking Options
Crypto.com provides users with multiple ways in which to view and track account activity. These include, but are not limited to:
1. Dashboard: "Spot Orders" and "Derivatives Orders" are available on the "Dashboard" page.
2. Wallets: Users can see their transaction history, account balances, and access their withdrawal whitelists on their "Wallets" page.
3. Bank Transfer: Users can view all bank transfers via the "Bank Transfer" page.
4. Lending: All loans, loan history, and adjustment history are available on the "Lending" page.
5. Stake & Earn: Earnings history is available on the "Stake & Earn" page.
Earning Options
1. Referral Programs: Referrers can earn up to $2,000 in free CRO for each referral, subject to certain conditions being met.
2. Stake & Earn: Users can earn interest and rebates by staking and paying fees with CRO. There is also a 10%-100% discount on fees for staking CRO. The greater the CRO stake, the greater the discount you get.
3. Interest: Users can also earn interest by holding crypto in exchange accounts.
Crypto.com Supported Cryptocurrencies
Crypto.com supports over 250 cryptocurrencies as the platform offers its users the ability to buy and sell up to 250 cryptocurrencies.
If you wish to buy and trade these cryptocurrencies, you can check out the full list of supported cryptocurrencies here to make your choice.
Major cryptocurrencies supported on Crypto.com include Bitcoin, Ethereum, Cardano, Dogecoin, and Polkadot.
One other special thing about Crypto.com is that it has its coin known as the CRO. With this coin, you can stake on the platform and you will be rewarded in turn with lower trading fees (as low as 0% as opposed to the usual trading fee of 0.40%), higher staking interest rates, and higher credit card rewards.
Final Thoughts
Crypto.com is an excellent cryptocurrency exchange with unique features and a friendly user interface, offering its users the best crypto services they can expect.
The exchange is supported in 90 countries, so there is always a good chance that the exchange is supported in your country, and you can begin now to make use of their services.
Read More