There is no doubt hardware wallets are the safest place you can store your crypto assets.
From keeping your cryptos safe from online hackers by protecting your private keys to ensuring you have full control of how you manage your cryptocurrency, these wallets provide the security and peace of mind you need to invest in your crypto assets efficiently. 
Offering some of the best security features in the market is the BitBox02. It keeps your private keys offline, exposing you to less risk when using cryptocurrency online. By linking your wallet to your BitBox02, you can transact with peace of mind
Unfortunately, the BitBox02 is not compatible with all apps out there, just a few popular ones that together give you access to managing all the supported coins and tokens on the BitBox02 hardware wallet.
In the next couple of paragraphs is a detailed list of compatible apps on the BitBox02 edition hardware wallet.
Key Takeaways
The BitBox02 edition wallet supports over 1500 coins and tokens.

Third-party Apps/wallets are necessary if you are looking to access all supported coins on the BitBox02.

Among all supported coins, the BitBoxApp only gives access to Bitcoin, Litecoin, Ethereum, and a few ERC20 tokens. 
About BitBox02 Edition Wallet 
The BitBox02 edition wallet is the replacement for the BitBox01 edition. This Swiss-made hardware wallet developed by ShiftCrypto is known for its simplicity and ease of use.
A well-designed app and touch gestures powered by touch sensors and an OLED display enable quick setup time. It automatically backs up your seed phrase on the included microSD card. 
It comes in two types,
Bitcoin-only edition with limited firmware and only Bitcoin support.
Multi edition with all the full features and firmware of the BitBox02.
Shift CryptoSecurity, the team behind BitBox02, took features from both Trezor and Ledger and created a highly secured cryptocurrency hardware wallet based on open-source transparency and compact design.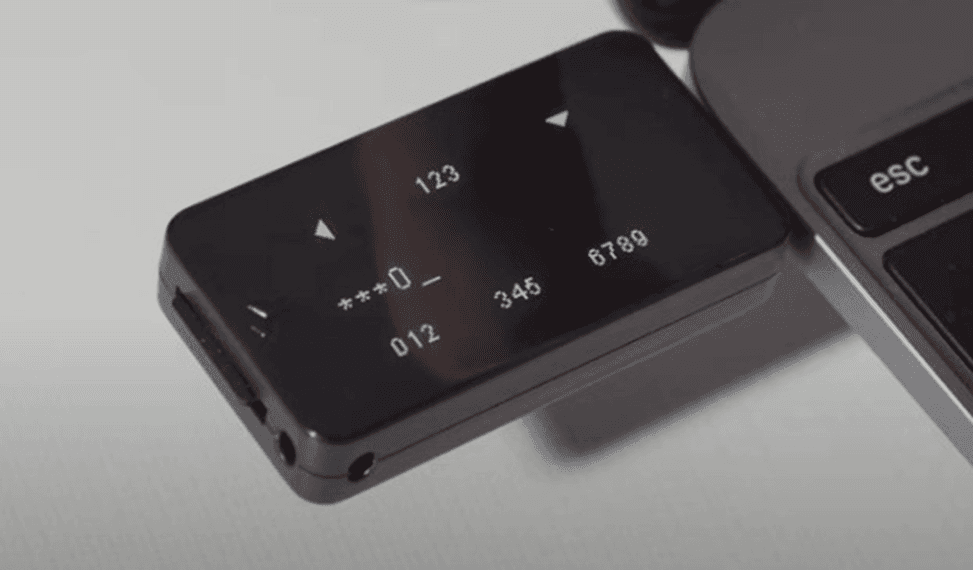 With USB-C and an optional USB-C to USB-A adaptor, it can be plugged into a computer or phone.
Compatible apps on the Bitbox02 Edition Wallet
Below are apps that support the Bitbox02 Edition wallet.
1. Electrum Wallet 
First on the list of compatible apps on the Bitbox02 is the Electrum wallet which is one of the most popular desktop Bitcoin wallets. Having over 10 years of operation since 2011, this non-custodial wallet gives users full control over their private keys.
With third-party add-on support features including popular hardware wallets, the Electrum wallet is compatible with BitBox02 edition allowing users to take an extra step in securing private keys offline.
Even though many cryptocurrencies are joining the crypto space every day, the main focus of Electrum is Bitcoin, and it ensures that the platform functions efficiently and speedily. Although popular as a desktop wallet app, a mobile app strictly for Android is also available.
2. Specter Desktop
Specter Desktop is a free open source software, a Bitcoin Core desktop wallet interface. It allows connection to a personal node, offering more privacy and coin control. Although not exactly beginner friendly, it offers a lot of top-notch security features including a multi-signature set up of up to 3 devices/signatures.
Fully open source, Specter Desktop can be used with any hardware wallet including the Bitbox02 edition wallet. 
Strictly Bitcoin and direct connection to a Bitcoin node offers verified transactions without relying on third-party services
3. MyEtherWallet
MyEtherWallet (MEW) is a non-custodial Ethereum wallet that stores Ether, ERC-20 tokens, and NFTs on the Ethereum network. It also supports other Ethereum-compatible networks, such as Ethereum Classic, Binance Smart Chain, and Polygon.
MEW is among the compatible apps on the BitBox02 hardware wallet and supports every other supported coin on the BitBox02 hardware wallet aside from Bitcoin, Litecoin, and Cardano.
4. Sparrow Wallet
Built in Tor, the Sparrow wallet is a Bitcoin desktop wallet that centers on privacy and financial self-sovereignty. A range of different connection options via Public servers, Bitcoin Core, and private Electrum servers makes the concept of privacy easier for users to access.
It has Support for all common hardware wallets in USB and air-gapped modes, hence it is among the compatible apps on the BitBox02 hardware wallet and you can safely store your Bitcoins.
Sparrow has a fully featured transaction editor that also functions as a blockchain and also supports all the features you would expect from a modern Bitcoin wallet including single sig and multisig wallet support.
5. Adalite wallet
Adalite is a Cardano web wallet, a lightweight alternative to the Daedalus full node Cardano wallet which was hard to use. Developed by vacuum labs that run the largest Cardano staking pools, you can equally profit from staking on your hardware wallet.
The Adalite app is also one of the compatible apps on the BitBox02 hardware wallet for storing the Cardano securely. BitBoxBridge, a noise protocol encrypted communication link between the browser and BitBox02, needs to be installed to access Adalite from your BitBox02 wallet. 
6. Rabby
Rabby is a simple web 3.0 browser extension wallet for easily connecting to DApps. This newcomer stands as an alternative to Metamask, a long-time popular and only browser extension wallet. With a smooth multi-chain experience across 34 chains, you get to explore the vast world of Decentralized Applications.
The Rabby wallet is compatible with the BitBox02 edition wallet and by linking it, you can interact with all Metamask-compatible DApps from your BitBox02. It works in the same way as the popular Metamask wallet. So your keys remain safe and secured in your BitBox02 hardware wallet as you explore.
Aside from Bitcoin, Litecoin, and Cardano, the Rabby wallet supports every other supported coin on the BitBox02 hardware wallet.
Currently, Rabby only has Google Chrome and Brave browser integrations and therefore cannot be used with other browsers yet. 
Frequently Asked Questions (FAQs)
Q1. Is BitBox02 a BIP39?
Yes, the BitBox02 hardware wallet uses the BIP39 standard for generating mnemonics for backup. Offering two ways of creating a backup, on a microSD card and an analog backup with a BIP39 mnemonic.
Q2. Can I have multiple accounts on BitBox02?
Yes, you can create multiple accounts with their receiving addresses, transaction history & extended public key on the BitBox02.
Q3. What coins does BitBox02 support?
Currently, the BitBox02 edition wallet supports over 1500 coins and tokens, Bitcoin (BTC), Litecoin (LTC), Cardano (ADQ), Ethereum (ETH), and a long list of ERC20 tokens.
Final Thoughts
The list of apps compatible on the BitBox02 wallet changes from time to time. Presently, Metamask is no longer compatible as they have revoked access pending when they are done working on their new third-party integration code.
As more coins are going to be added, it is likely the expansion of third-party app support is also in place to accommodate it.
Read More