If you have been using BitsGap for some time now, there could be instances where your crypto bots will no longer be performing as expected.
Two main reasons for this could be that your bot has gone Out of Range or it simply is not executing enough trades to turn in a profit. In such instances, closing the bot may be an option to consider so you don't continue losing money.
In simple terms, crypto bots are artificially programmed software that executes trades faster, better, and more accurately than a human. However, the continued performance of a crypto bot depends on a set of instructions or programs given to the bot to trade in varying market conditions.
In this article, I will take you through the type of bots on Bitsgap and their features, and how to close underperforming bots.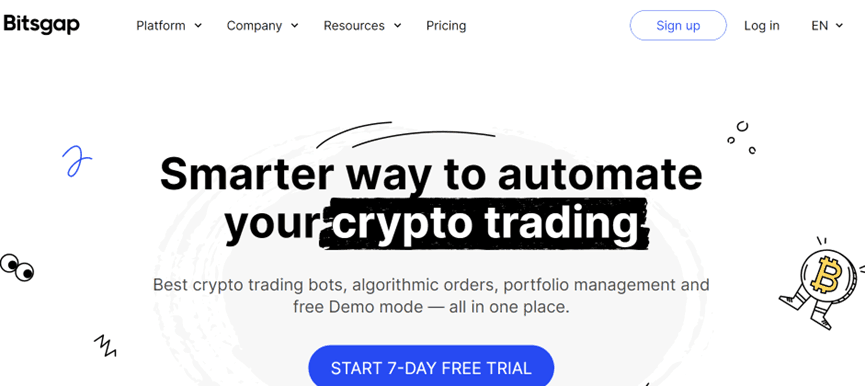 Understanding the role of Crypto Bots on BitsGap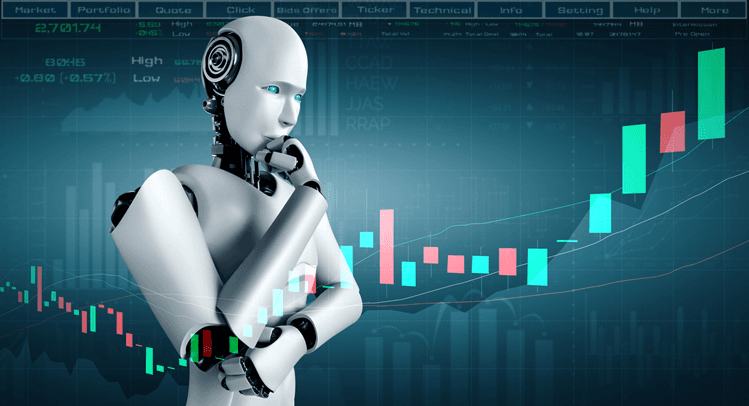 Crypto bots are automated trading systems that are programmed to execute certain tasks or actions on behalf of the investor.
These bots understand the crypto market better and can analyze and look out for investment opportunities better than any human can.
On Bitsgap, there are three major crypto trading bots when it comes to crypto trading and investments and they are briefly explained below:
1. DCA (Dollar Cost Averaging) Bots
Dollar-cost averaging is a strategy where you can divide your investment across periodic purchases to get a better average entry price. This allows you to reduce the impact of volatility and price change on the overall purchase.
The main idea of the DCA bot is the repeated purchase of a coin in small amounts at price levels that are located evenly from each other. This approach minimizes the impact of the falling price on your open position.
You want to use the DCA bot when you need to cycle your trading with powerful technical signals and effective risk management tools, allowing you to completely automate your daily trading routine.
The DCA bot is very useful for automated trading, which outperforms the market on any time scale, whether you are a long-term investor or an intraday trader.
Under the DCA bot, there is also the scalper bot which helps traders enhance their scalping strategy by placing over a hundred trades and executing thousands of orders in a single day.
2. Futures Trading Bots
A popular type of Futures trading bot is the Combo bot. Bitsgap's trend-following bot combines grid and DCA algorithms to operate on Futures trading.
The bot utilizes the full potential of grid technology to execute trades on every market move. Whereas, DCA is an ultimate solution to apply the dollar-cost-averaging effect to optimize the entry price.
The Combo bot can follow the trend in both directions, and generate returns endlessly, as both grid and DCA levels are being automatically placed by the bot's built-in trailing function.
The automated trailing of the Stop-Loss follows the trend and hence secures generated returns.
3. Grid Trading Bots
The Grid strategy is one of the most used strategies in crypto and forex trading. It works with postponed limit buy and sell orders in predefined price intervals.
The price range you choose will be divided into multiple levels, which creates a grid full of orders. This is why we call it the grid strategy.
The Grid bots work according to this strategy as they keep generating profits from any market movement while you are away from your computer.
All the grids are interchangeable, for every completed buy order, the bot will create a new sell order above the executed price, and vice versa. All your trades will be managed by the BitsGap platform.
Now that we have taken a look at these bots, let us take a look at the strategies that have been put in place to close any non-performing crypto bots.
Bear in mind that you can see how your bot has worked over some time and what the final result is.
You can also have a quick overview of your current standing before deciding if you want to close the bot or keep it running.
Now that we have gotten that out of the way, mentioned below are the strategies for closing a non-performing crypto bot:
Strategies for closing a non-performing crypto bot
Cancel all open orders and get your base currency back.
Sell it at the market price.
Break even your investment and know at which price you must do it.
A. Cancel all open orders and get your base currency back
Cancel all open orders is used to close a non-performing crypto bot, which you can do by clicking on the "Close" icon as shown below.
You will see options to close your bot on the panel on the right-hand side. Click on the arrow to pick the way you prefer to close your bot.
After performing these actions, the bot will be closed, all its orders will be canceled.
Funds placed in canceled orders will become available on the balance. Bot settings and results of its work after deletion are transferred to the Spot History section.
B. Sell it at the Market Price
When closing a bot, all your base currency in open orders will be sold, you will get back the quote currency only.
C. Break-even your investment
The bot closing option is available only if the change figure is negative then the bot orders will be canceled.
The system will place a standard limit order to sell the base currency at the break-even price and this point, the break-even price would be the value at which the Change indicator will be equal to zero.
Note: The option of break-even as regards investments was a new option that was recently released by BitsGap for investors who wanted a new way of closing non-performing bots.
Frequently Asked Questions (FAQs)
How do I set a price range for the Grid Bot?
There are no concrete indications for the 100% effective price ranges.
Usually, traders choose a cryptocurrency pair with an established price range on daily or weekly charts, and with sufficient volatility inside this range to run the Grid Bot.
The balance between the number of grids, grid step, and the price range is the key to successful bot statistics. You can use the backtesting service to estimate the potential returns.
If my DCA bot follows the market, are there any limits?
There are no limits at all. The bot will join a trend based on technical indicators signal, and follow the price unless a closing signal will be triggered.
Alternatively, the bot can close its position due to the risk management tools.
Final Thoughts
BitsGap is a platform that offers amazing investment and trading options to investors who are willing to make the utmost use of the platform.
With BitsGap crypto trading bots, investors can leverage them to improve their trading strategies and monitor market performances.
Read More