Staking, other than crypto mining, has been one of the main goals of investors delving into cryptocurrency.
With staking, you do not need to worry about mining rigs (which are expensive to buy, by the way) as you make passive income without really doing too much.
Undergoing Cardano staking is quite safe as the ADA token does not leave your wallet during the process, and you earn rewards in the same way that you earn interest in a savings account.
Becoming a Cardano investor is to hold your ADA tokens on the network. By doing that, you have a stake in the complete network proportional to the number of tokens held.
Making use of a staking pool (which I shall list and explain) would be the most effective way to go about making passive income as a Cardano investor.
This is because the staking pools function as part of the security and governance of the Cardano blockchain.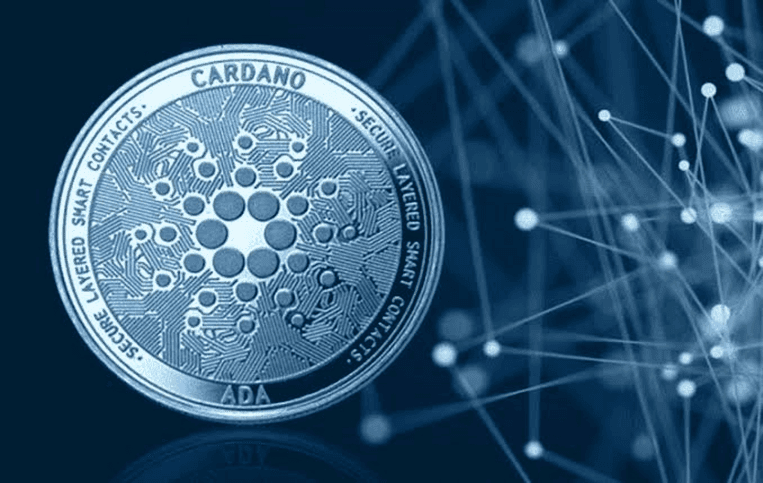 Key Takeaways
• Staking is one way of earning passive income from crypto by contributing to a crypto network (such as the Cardano network) in contrast to crypto mining.
• The Goat staking pool has over 3 million pledges which shows how successful and efficient the pool has gotten over time.
• The best Cardano staking pools ensure that you get the best staking rewards for your efforts.
• The Adavault staking pool has an average stake pool return of 6%, making it one of the best staking pools for Cardano in the crypto space.
SEE ALSO: How to Stake on Ledger Nano X with Ledger Live
SEE ALSO: How Cardano Stake Pool Works – Cardano Made Easy
SEE ALSO: How To Stake Cardano On Binance
SEE ALSO: Top 10 Cryptocurrencies Cardano Whales are Buying right now
As such, when you delegate your ADA tokens to a staking pool, you will be actively part of the network by undertaking transactions and, in turn, earn income in staking rewards for your efforts.
I will list seven Cardano staking pools which, in my opinion, I consider to be the best you can find in the crypto space should you decide to delegate your ADA tokens to one.
They are listed below.
1. Goat Stake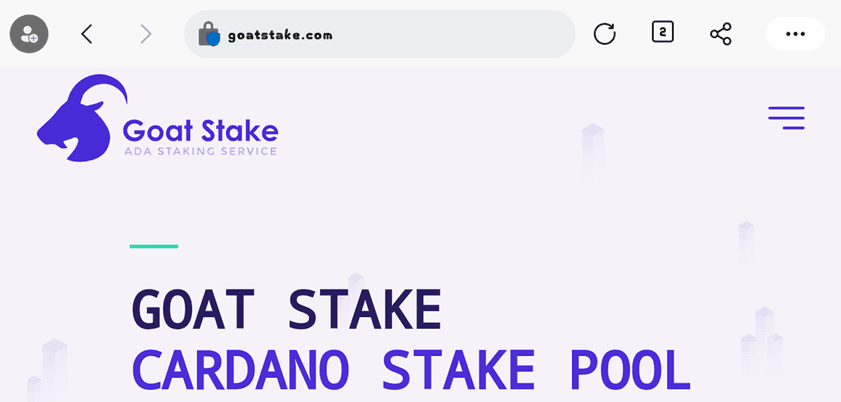 Goat is a high-performance and resilient staking pool for the Cardano network. The pool claims to offer consistent stake rewards backed by reliable and secure infrastructure to its users.
The pool also provides enterprise-class stability and performance by implementing 100% dedicated hardware and multiple redundancies.
Some of the features of the stake pool include:
1. It has a 99.95% uptime.
2. It has dedicated hardware.
3. It has over 3 million pledges.
4. It has automatic backups.
5. It has multi-layered security.
6. It possesses 24/7 monitoring.
7. It has DDoS mitigation.
8. It has server redundancy.
The pool also claims to have a global network infrastructure that covers over 8 countries stretching across 6 continents, with servers that are optimized to provide extremely low latency and high availability.
2. Cardanode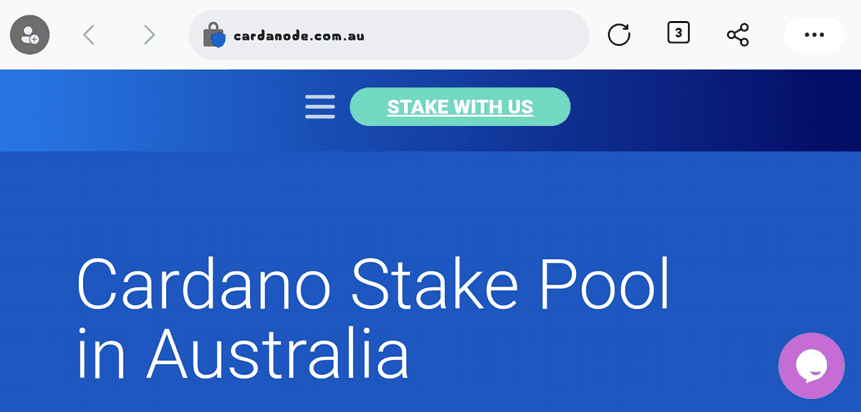 Cardanode is another efficient staking pool that claims to have a 0% fee for its users. The pool does not focus on making profits as its main objective since it benefits from its staking rewards and Cardano's compulsory minimum fee.
Cardanode, like the Goat pool, has similar features as it does not miss a block with its 100% uptime (it checks nodes every 10 seconds) and its 24/7 monitoring capability.
It also allows for rapid block propagation with five relays that connect to 30 different nodes on three continents.
3. AzureADA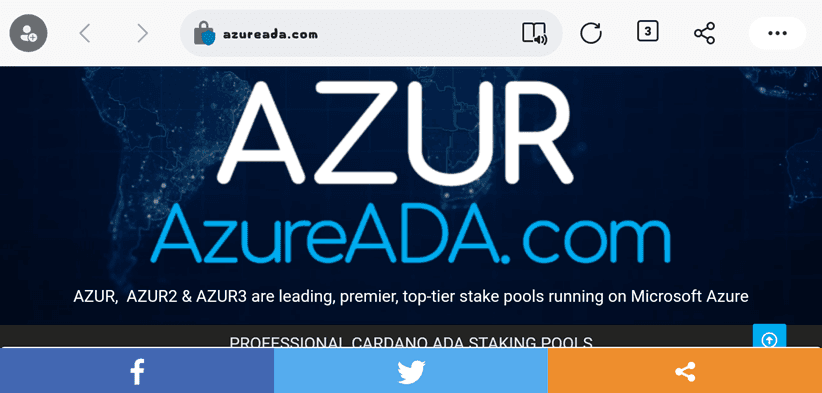 One particular feature of the AzureADA staking pool that makes it stand out is its pledge amount. Similar to the Goat pool, it has over 2.4 million pledges, which shows just how successful the pool is today.
The pool also utilizes the Microsoft Azure cloud platform to the fullest, which has the best features in the crypto space. It also has multiple professionals involved in Cardano with an efficient capacity for delegators.
4. Staking247
Staking247 has as its motive to maximize stakeholders' rewards. Despite this, it charges a 0.5% pool fee to maintain the running of its infrastructure, unlike Cardanode, which charges 0% fees.
The pool also boasts an efficient software team that offers one of the best staking pools for Cardano.
The pool also assures its delegators of transparency, and you can monitor real-time node status on their dashboard should you choose to make use of this pool.
5. ADAvault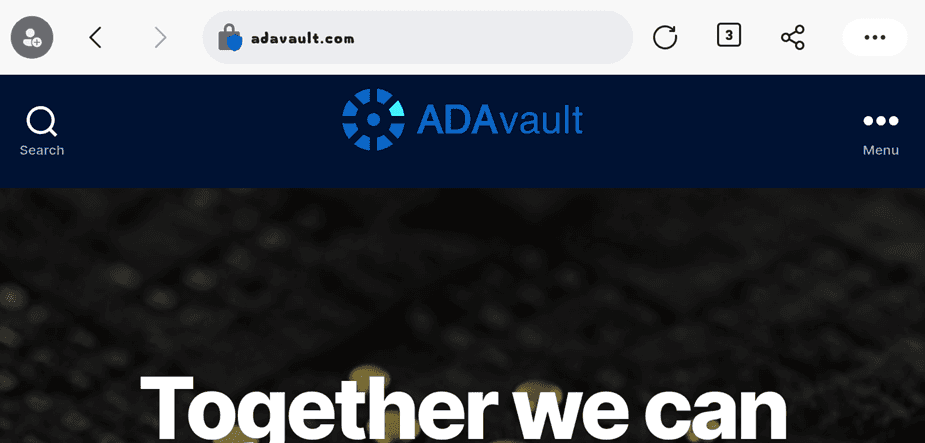 Adavault provides its delegators with efficient rewards of above 5% for the fixed fee of 340A per epoch. The pool also offers them a continuous return on their investment in advertising.
In the past, the pool waived the variable fee for its new and existing delegators, but it recently returned to a 0.99% variable fee.
A major accomplishment by this pool is that it has an average stake pool return of 6%, making it one of the best staking pools for Cardano in the crypto space.
6. Flowr Staking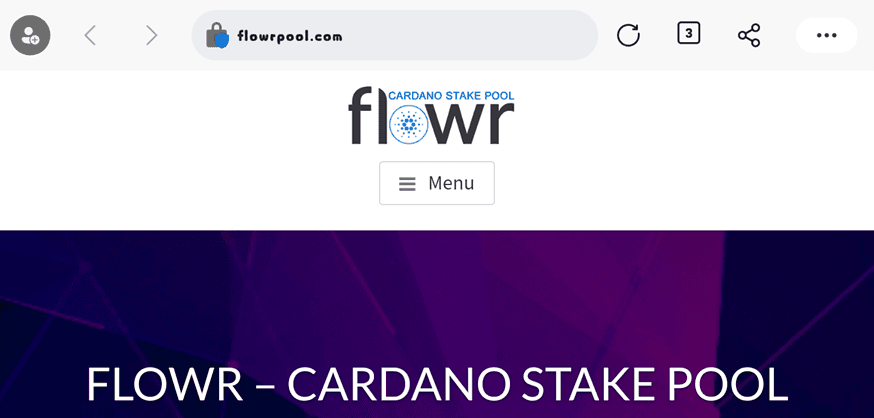 The Flowr staking pool has a 2% fee to help improve its infrastructure with three dedicated servers in different data centers around the globe.
The pool offers redundancy as it operates on new hardware, which is very efficient, coupled with the fact that the pool also assures its users of reliability and safety in their staking pools.
7. Ad Astra Stake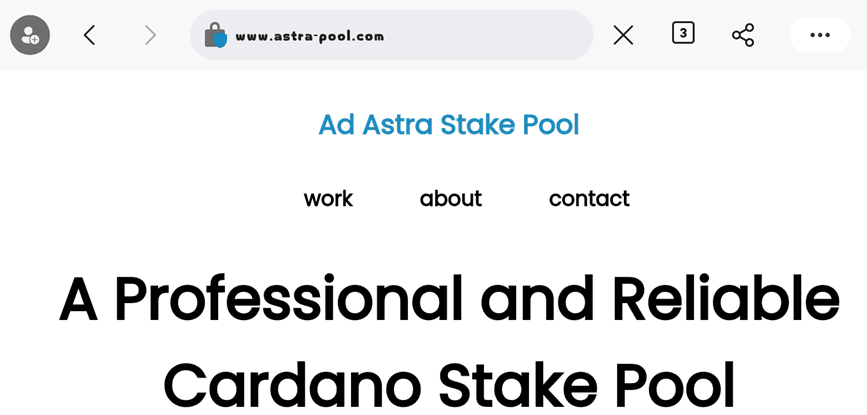 The Ad Astra staking pool was established in June 2020, proving that they have been around since the Cardano mainnet launch. The pool has now minted over 1500 blocks and has provided its delegators with over 1.2 million ADA in rewards.
The Ad Astra staking pool consists of 4 nodes: 1 block producer, 2 relays, and 1 backup block producer.
Each node has 4 CPUs, 16 GB of RAM, 8 GB SWAP, 100% SSD storage, and 99.99% server uptime, which can be upgraded to higher specifics if the situation requires it.
The pool charges a minimum fixed fee of 340 ADA and a variable fee of 1%. The pool also plans to increase its fees as more users come on board, but assures its existing users of a reasonable increase, never exceeding 3%.
SEE ALSO: 9 Unique Features of the Verlux Cardano NFT Platform
SEE ALSO: How to Create Cardano NFTS with the Cardano Token & NFT Builder
Frequently Asked Questions (FAQs)
How much Cardano do you need for staking?
You only need a minimum of 5.5 ADA to engage in Cardano staking.
How often should I claim ADA staking rewards?
You do not need to claim anything as Cardano will automatically distribute your staking rewards to you when the time is right.
Rewards for Cardano staking are given at the end of an epoch. Hence, you just need to keep an eye on your balance at the end of every epoch to see your added rewards.
Final Thoughts
Using an efficient Cardano staking pool is critical if you want to get started with Cardano staking and earn the most rewards.
Hence, in this article, I have listed out the seven best Cardano staking pools currently available, which should be of great value to you when trying to select which to use.
Read More