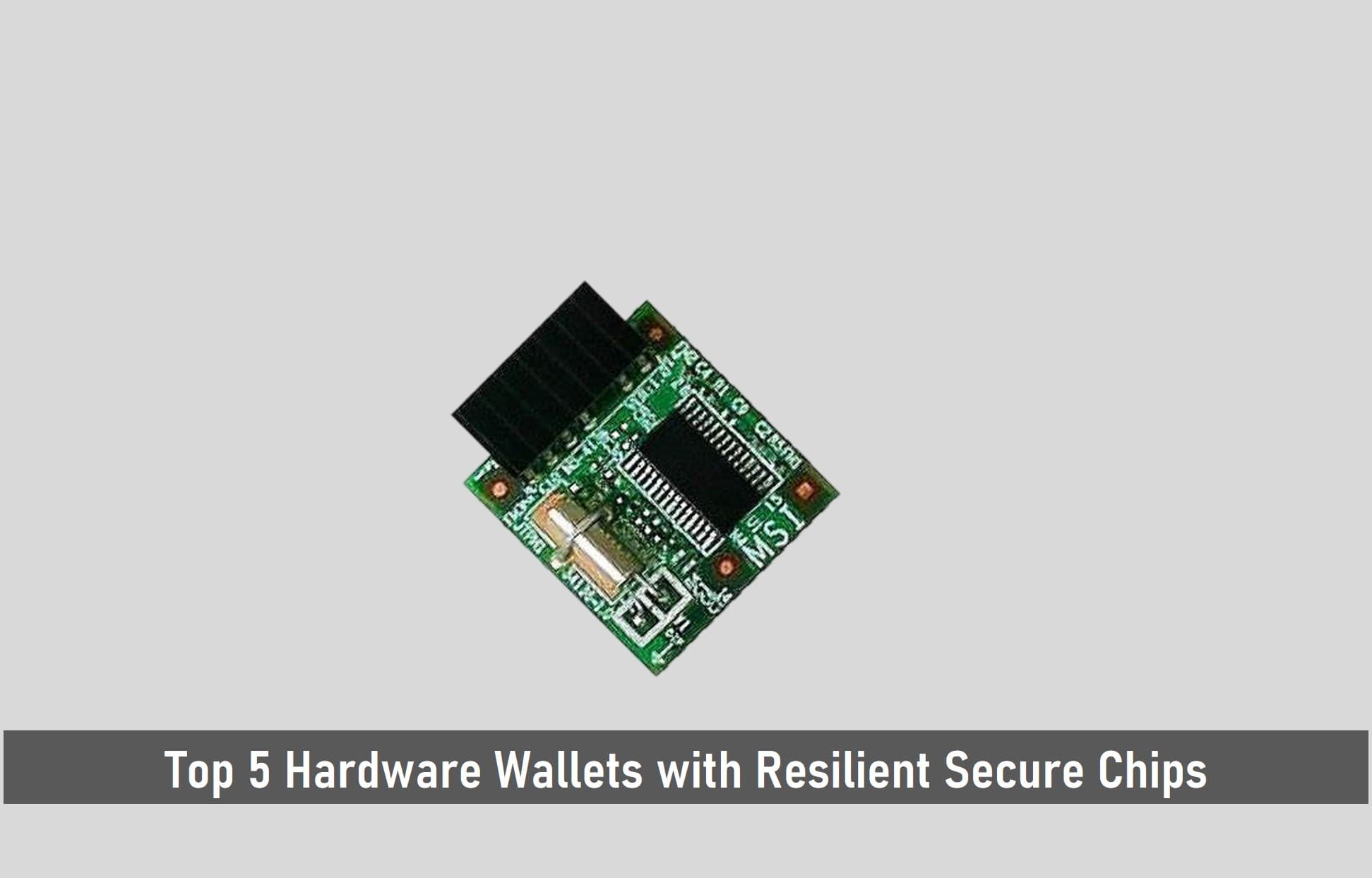 When newbies hear the word "wallet," they often think of a container wherein they can store physical money (Fiat money).
Cryptocurrencies don't have a physical form and the way you control the ownership of your tokens is through your private keys. These require a special wallet to store and control your crypto assets. That's why your choice of Crypto wallet is important.
To help you with that, we've done a comprehensive analysis of the top 5 hardware wallets with resilient secure chips to help you make the best decision in choosing hardware wallets to store your crypto assets.
Key Takeaways
• The hardware wallets are the physical devices designed to keep your cryptocurrency safe.
• Hardware wallets are also known as cold wallets or cold storage. They are designed to keep and secure your private keys inside the safe chip in the physical device itself.
• When first configuring a hardware wallet the recovery phrase is shown on your physical device, meaning offline, you can write it down to keep them safe.
• Two-factor authentication is used in hardware wallets (also known as 2FA) to authenticate your identity.
In trading cryptocurrencies, it is crucial to have an understanding of what a hardware wallet is.
What is a Hardware Wallet?
A hardware wallet is a crypto wallet that holds the user's private keys (an essential piece of data necessary to approve outbound transactions on the blockchain network) in a secure hardware device.
The hardware wallets are just little electronic devices comparable to a USB drive. They may be used to store private keys, which allow only the owner to access and control their crypto assets. Users may also have a wallet address, which they may use to receive any cryptocurrency that is delivered to them.
While the secure dual-chip architecture is a unique feature that addresses issues regarding transparency and physical protection of other hardware wallets.
The very high-security level of a dual-chip design was developed in 2015 by a team of Bitcoin core developers and crypto experts.
Below are the top hardware wallets with resilient secure chips to keep your crypto assets safe;
1. BitBox02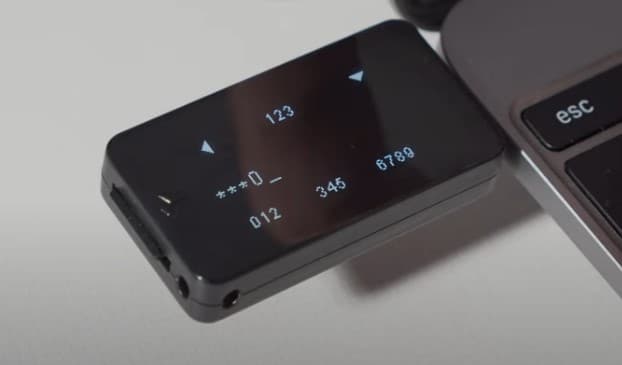 BitBox02 is a great tool for individuals to easily store, protect, and transact cryptocurrencies. It is a hardware wallet developed by Shift Crypto, a Swiss business.  BitBox02's best feature is its quick backup procedure, which relies on a MicroSD card rather than a seed phrase.
 It's a convenient one-piece design with a built-in USB-C connector and some of the greatest security measures available.
 The BitBox02 uses a secure chip for physical device hardening in combination with fully open-source firmware, which most hardware wallets cannot provide
According to Shift Crypto, the BitBox hardware wallets have been available since 2016 and have been sold in over 100 countries.
It also has features for advanced users. The BitBoxApp offers an easy connection to your Bitcoin full node, providing additional privacy because nobody else (not even Shift Crypto) will learn about your transactions.
2. Trezor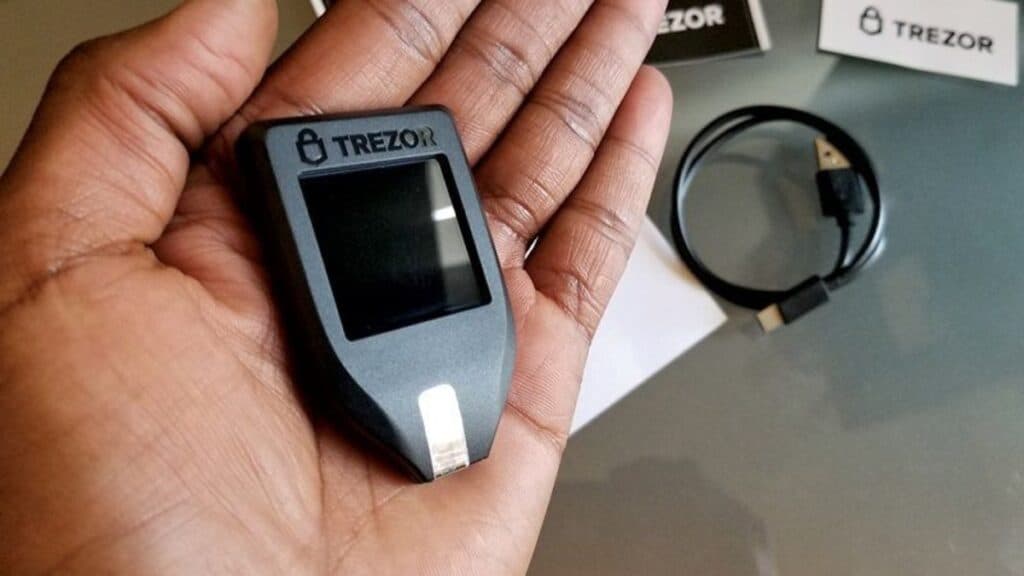 Trezor is a brainchild of SatoshiLabs, a Czech start-up and the first Bitcoin wallet to ever enter the market. The wallet was dubbed the "pioneer" by many, and many anticipated it to become the most popular wallet. Trezor is a one-of-a-kind device that costs approximately $100.
Trezor wallets have a very secure chip that is CE and RoHS-certified. In addition, they use tamper-evident seals with industrial glue to prevent supply chain attacks. So if anyone tries to tamper with the device and seal it again, you can spot a visible difference to know that the device has been tampered with.
Trezor Model T is the second generation of the Trezor wallets (the first being Trezor One). The Trezor Model T allows you to store countless cryptocurrencies including Bitcoin, Dogecoin, etc. Apart from supporting many cryptocurrencies, it allows conversion to fiat currency.
3. Ledger
Ledger supports over 30 cryptocurrencies including Bitcoin, Ethereum, Litecoin, Tron, etc. This is the most popular hardware wallet to date — aided in part by Ledger's huge marketing effort over the years. The wallet allows you to store many different cryptocurrencies.
The hardware wallets by Ledger are device-based with secure chips, which means they keep private keys on storage devices like USB sticks, making it harder for hackers to obtain the key from an internet location.
 The Ledger Nano S and Ledger Nano X are two hardware wallets available from Ledger. The firm (LedgerWallet) has established a respectable reputation, and it's difficult to find anything negative to say about its goods.
4. Keepkey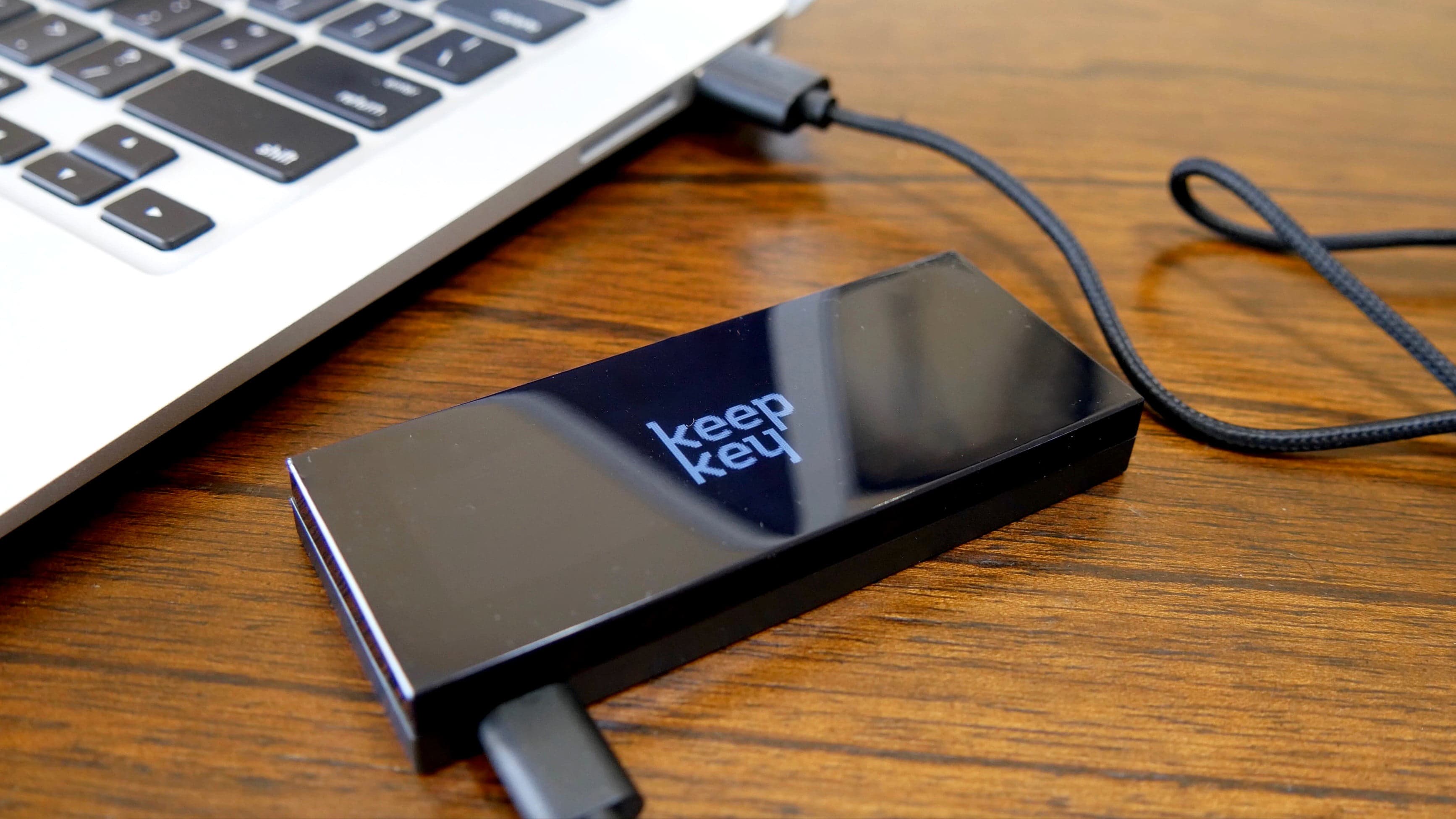 The KeepKey is similarly shaped to the Ledger, however, it features an easy-to-read digital display. Its parent company, Shapeshift, is a long-time and trusted software wallet provider in the crypto space.
KeepKey uses a different chip in its hardware to secure users' private keys from attackers. The chip used by KeepKey is the same chip used in TREZOR hardware wallets.
KeepKey has several security measures such as storing your private keys directly on it, never leaving the device, etc.
5. Ellipal
Ellipal, being one of the reliable hardware wallets are known for using an air-gapped hardware wallet security solution.
An air-gapped state isolates your Ellipal hardware wallet physically, electromagnetically, and electronically from all other networks. This way it protects your device from the network and remote attacks and with its anti-tamper self-destruct mechanism from offline attacks.
Ellipal also has a unique characteristic in that it solely uses QR codes for signing transactions while most hardware wallets use USB or Bluetooth  The ability to control all physical connections is the most significant feature of Ellipal's design.
Frequently Asked Questions(FAQs)
Q1. Do hardware wallets store crypto?
No device stores crypto. It always remains on its blockchain. When you acquire crypto you are getting private keys. The private keys are what give your ownership over crypto. Therefore hardware wallets store private keys rather than crypto.
Q2. What if my hardware wallet is hacked?
It is very unlikely your hardware wallet will be hacked as it's one of the most secure devices you can buy. Even if your hardware wallet was stolen, the thieves would only have three chances to crack the pin and then it would revert to factory settings.
Final Thoughts
While you are not required to store your cryptocurrencies on a hardware wallet, we highly recommend it. Even for small amounts, cold wallets/hardware wallets are the right way to store your crypto assets.
From keeping your cryptos safe from online hackers by protecting your private keys to ensuring you have full control of how you manage your cryptocurrency, these wallets provide the security and peace of mind you need to invest in your crypto assets efficiently.
Read More